Interview: Daniel Schneider on creating the future of hospitality
By
Manou Steiger
---
Daniel Schneider is one of the three founders at Monoplan. A company, that understood early on that there is more to creating spaces than just architecture and interior design. Monoplan is a one-stop shop for the hospitality industry having included branding into their offering as well.
Today, Monoplan without a question is one of the most important and successful architecture firms in Europe. The company has been operating for over 14 years and has been responsible for countless hospitality, showroom, medical, residential and corporate spaces. Their team from over 13 different countries are responsible for completing over 100 construction sites since 2008.
Mr. Schneider, you are one of the founders of Monoplan - a leading architecture and interior design company in Europe, combining the fields of branding, architecture and interior design. What was the idea behind integrating branding and marketing into your offering?
We realized early on that providing just a nice facade or building is simply not enough in modern times. Originally one of my first projects was interior design related. I learned that it's quite important to view projects from a Holistic point of view which means looking at projects from the customer and a guest experience point of view. But also from everything that we learn and that we feel. So taking this into consideration, we realize that it's crucial to be more holistic. Yes, architecture is still very important because it's like a shell, but that's all it is in the end. We are specialized in hospitality projects, the marketing aspect, the customer journey and the guest experience level is essential to us because in the end, the guests will not remember the nice details on the ceilings but how the room made them feel, the lighting, atmosphere and maybe also the art. So it's the total and holistic approach that actually led us to incorporate marketing and branding into Monoplan's offering.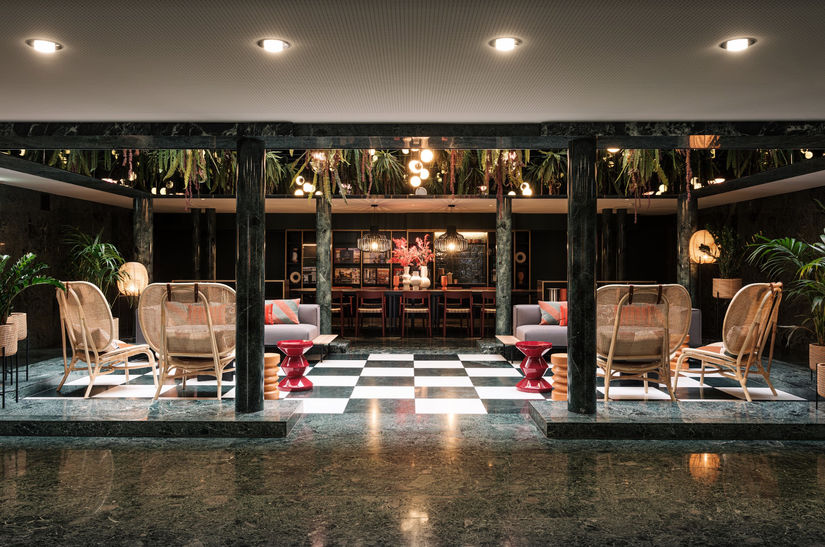 Ameron Zürich at Bellerive au Lac 
Monoplan is responsible for developing hospitality projects to restaurants and even showroom spaces. Even though the functionality of these spaces are different, would you say that there is a common denominator between these projects?
I'm often being asked what Monoplan's design identity is. To be honest - We don't have one, because we do a variety of hospitality projects and before accepting to work on a project, we start with an analysis of our client and their demands; Who is the guest of this restaurant, hotel or showroom? For example a restaurant project has different design requirements since it is related to food but in principle, yes, we always have a storyline or a red line to follow and within or along this line we develop a concept. I also try to push my employees to come up with a storyline. As soon as the guest realizes that there is a story being told, we have done our job right.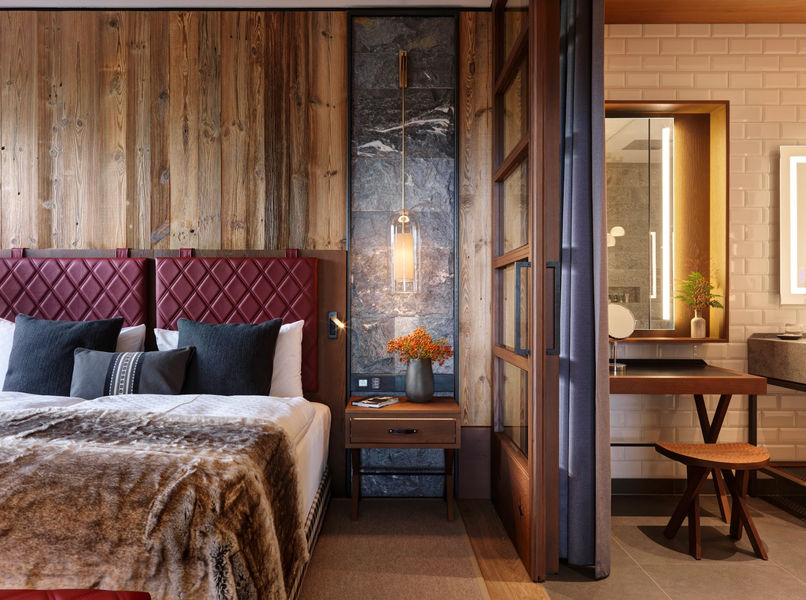 Impressions of a room at the luxury Spa Hotel Interalpen in Tirol
Undeniably, the hospitality industry has taken a hit over the past few years - How do you think the trends in this industry have changed?​​
Our business is not the most innovative one. Never has been and will never be. A crisis has always accelerated and was a catalyst of existing trends and problems because we are facing serious challenges. But we all have a choice here - either we complain and moan about it or we see it as a business case that we can learn from. In terms of sustainability for example, we are not quite there yet but we are moving into the right direction. New trends have emerged from the pandemic like workations which portray a huge chance for the hospitality industry. Guests tend to stay longer even though the occupancy is lower than it used to be.
Mix of colors: Ruby Hotel Zurich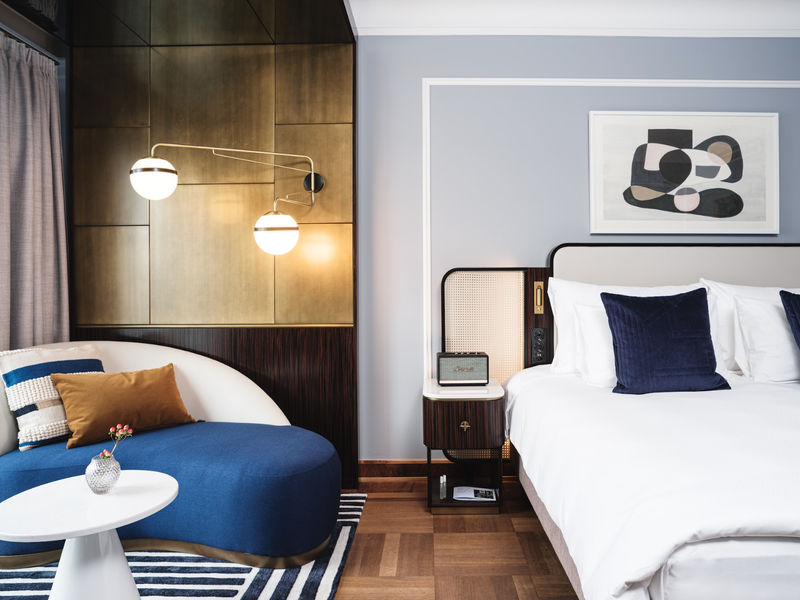 Impressions of the interior design of the Ameron Zurich
Where do you find inspiration?
Everywhere. Walking my dog, showering, while being in an airplane. I like to be in the air because then nobody can talk to me. No telephone call, no emails coming in. Meeting new startups in which I also invest in. I like to meet younger people who have ideas. Everybody is getting let's say 30 minutes of my time and I'm listening. Depending on the topic, I bring two or three people from my team. There's always learning in all of those meetings and then sometimes it starts from there and then I get an idea. The only thing I don't do is look at architecture. I have stopped doing that.
Who is your favorite artist?
When it comes to art, I personally own a mixture between really classical paintings and photography but I couldn't tell you who my number one favorite artist is.
---
Find out more about Monoplan by clicking here.

Browse projects integrating art and design here.
---
Related articles