Otis Hope Carey's Hand-Painted Mural Comes to Life
By
Amabelle Chandra
---
Nestled within Capella Singapore is a life-sized wall mural hand-painted by renowned Australian artist and professional surfer, Otis Hope Carey. Titled "Gaagal", this recently completed masterpiece showcases the artist's talent and creativity, and pays homage to his heritage.

Following the art piece that he created for Capella Sydney which opened its doors to welcome guests in March this year, Carey continues to make waves in the art scene with his unique creation at Capella Singapore. Watch a timelapse below of how his hand painted wall mural came to life.


The perfect backdrop for the hotel's alfresco Portico that is situated just outside the Grand Ballroom, this impressive wall mural stretches 12.27 metres in length and 7.89 metres in height, and is the largest art piece available for public viewing that Carey has created to date. This art piece took Carey and his assistant 45 man-hours to complete, while Singapore-based art consultants, The Artling served as advisors and project coordinators.

As a Gumbaynggirr and Bundjalung man, his works are inspired by his heritage that each tell a story. The essence of his artistic impressions focuses on three key elements – the ocean, an important clan totem for the Gumbaynggirr people; the healing spirit which focuses on healing qualities; and appreciation for the ocean which incorporates his interpretation of Gaagal Yuludarla, a ceremonial ocean dreaming dance.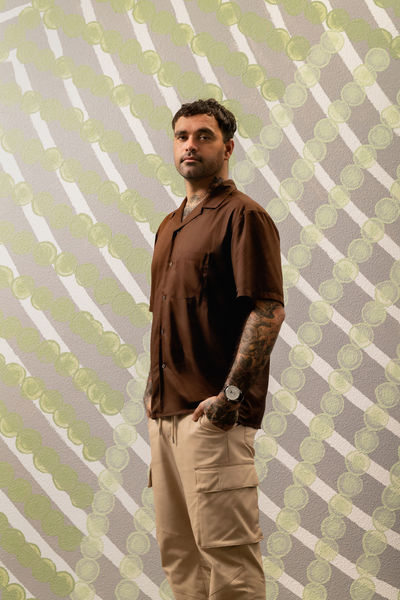 Gaagal (Ocean) by Otis Hope Carey, Capella Singapore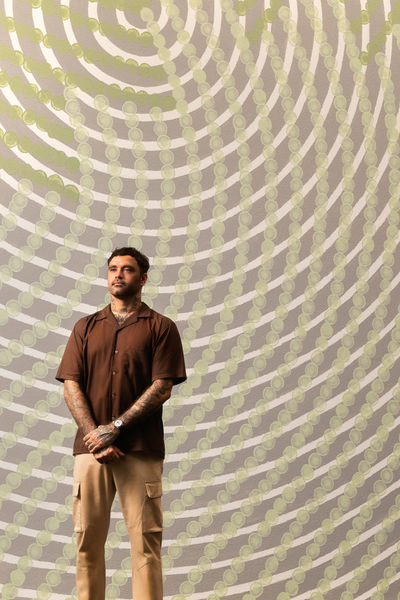 Gaagal (Ocean) by Otis Hope Carey, Capella Singapore
Carey's artistic journey first begun with a solo exhibition at China Heights Gallery in 2016, and his works have since been showcased in art galleries in Sydney and internationally. A finalist in The Wynne Prize 2020, he presented his first explorations in working with timber in the form of sculptural log works. Carey's work has also been featured in Peter Dickson's documentary, "The Ripple Effect," which sheds light on the ongoing effects of racism and discrimination on mental health. Notably, Otis collaborated with director, Taika Waititi to create the cloak worn by Chris Hemsworth in the opening scenes of "Thor: Love and Thunder".
---
ABOUT CAPELLA SINGAPORE
Located within 30-acres of lush rainforest on Sentosa island, Capella Singapore has cemented itself as one of the most luxurious hotels in the region over the last decade. Inspired by Tanah Merah's Malay translation red earth, architects Foster + Partners, led by Lord Norman Foster, designed the resort to sit in harmony with surrounding nature, combining old-world colonial charm with contemporary chic. Capella Singapore offers some of the most spacious accommodation options in Singapore – the 112 guestrooms include two Colonial Manors, complete with private pools. Capella Singapore also offers the opportunity for extended stays with full access to the hotel's facilities via Capella The Club Residences Singapore. These long stay offerings include 72 sea-facing suites and duplexes and 9 manors with private pools.
ABOUT CAPELLA HOTELS AND RESORTS
The Capella Hotels and Resorts constellation consists of properties located in Singapore, Sydney, Ubud, Bangkok, Hanoi, Shanghai, and Hainan. Future openings include exciting destinations such as Japan, Taipei, Maldives, Saudi Arabia, and South Korea. The exceptional hospitality brand, taking its name from the brightest star of the Auriga constellation, shines a spotlight on local heritage, culture and community whilst crafting authentic guests' experiences with the highest level of personalised service and combining a legacy of thoughtful design.

In 2023, Capella was named the Best Hotel Brand in the world after being named 2nd Best Hotel Brand in the world in the Travel + Leisure 'World's Best Awards' in both 2021 and 2020. Capella Hotels and Resorts is a member of DISCOVERY, a multi-brand loyalty programme representing a collection of 40 independent hotel brands over 100 countries worldwide.
---
Any views or opinions in the post are solely those of the authors and do not necessarily represent the views of the company or contributors.
---
Related articles