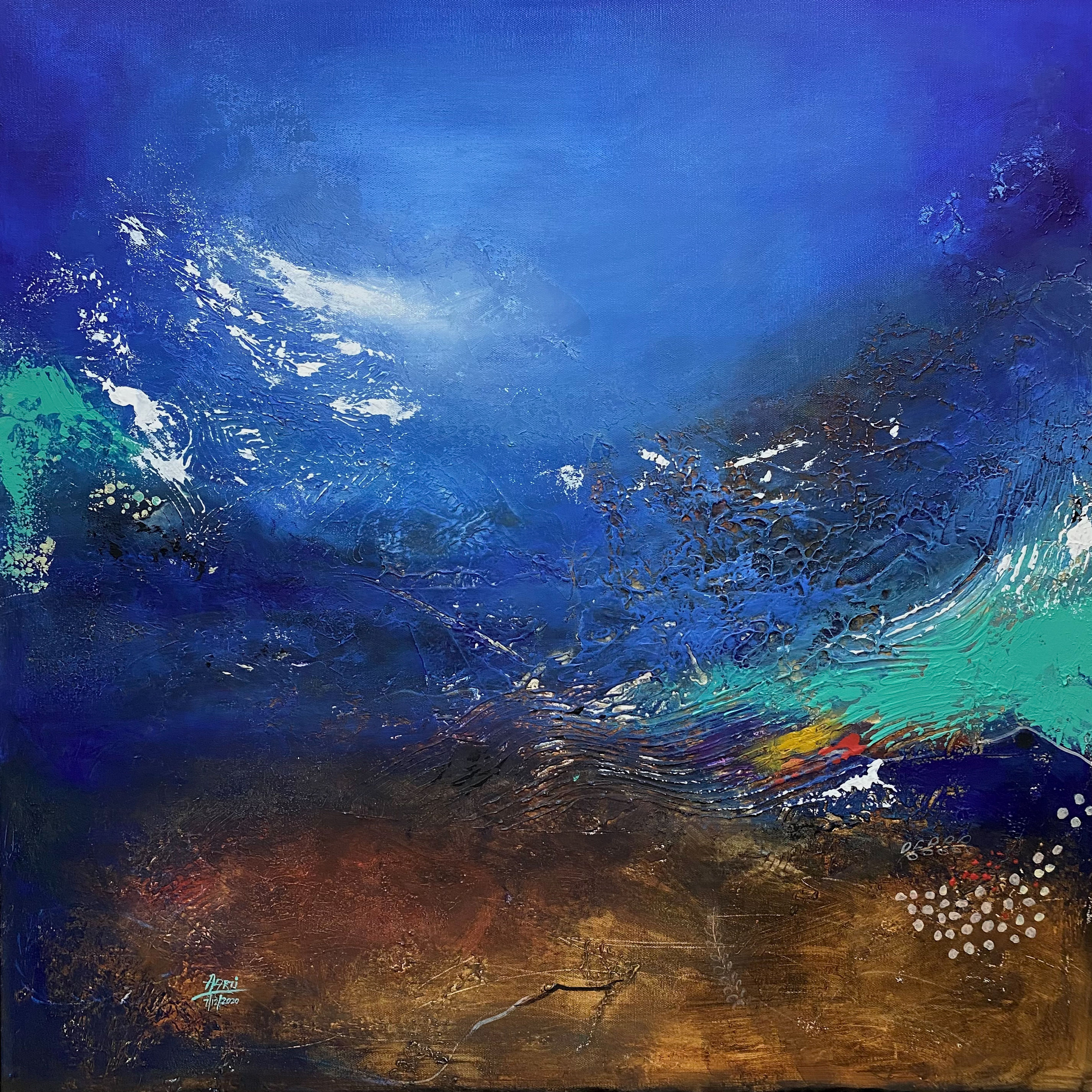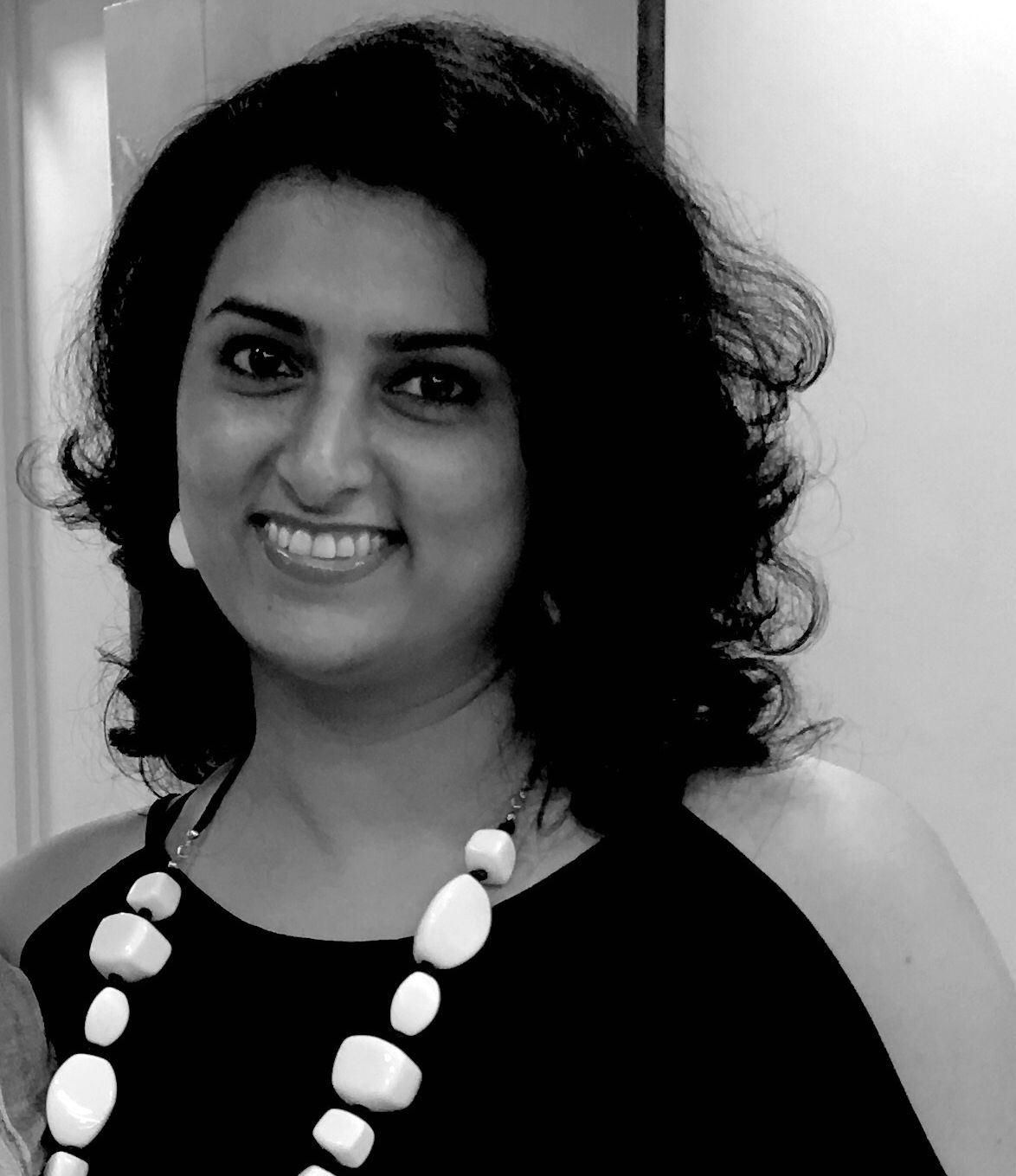 Aarti Bartake
Born: 1976
Hometown: Singapore
Based in: Singapore
Aarti Bartake is a Singaporean visual artist known for her contemporary work of art.

For Aarti, Art is a form of expression that transcends all barriers and connects with people visually and emotionally.
Having a creative bend of mind since childhood, Aarti's formal training in the creative field of Interior design plus graphics, animation and multimedia helped her acquire the necessary skill sets, which is reflected in her versatile form of contemporary artwork.

Vibrant and atmospheric, her gorgeous cutting-edge abstracts are inviting and have a way of becoming an excellent conversation piece in any room.

An International award-winning artist, she has displayed her work at various solo and group art exhibitions across the globe.
The fact that her artworks grace the walls of Art Galleries & Collectors worldwide is just another jewel in her crown.
Inspired by her stunning paintings Alain Vandenbroeck a Dutch piano music composer, has created lilting musical pieces.

Aarti's work depicts a creative form coupled with individual effort and an eye for detail, where one just cannot take their eyes off. These works of art purely exhibit the concentrated expertise of the artist. The way in which her paintings evoke emotion is nothing but fascinating.
---
---
Aarti Bartake In The Studio
"I create my paintings with a spirit of excitement and passion, establishing meaningful connections with nature and my own life experiences. Ultimately my work aims to amaze, enthrall and engage the viewer" - Aarti Bartake
---
More About Aarti Bartake
What inspires you?
Nature in all its glory inspires me to create vibrant artworks that speak volumes of beauty, positivity and bring cheer to the onlooker.
Describe your creative process.
I create my paintings with a spirit of excitement and passion, establishing meaningful connections between nature and with my own life experiences.
What are 3 words that best describe your work?
Vibrant, Atmospheric and Engaging.
Who are some artists that have influenced your work?
Mondrian, Pollock, Rothko.
What is the most important tool when creating your work?
My creative mind.
What is the best piece of advice you have been given?
Take pride in your work and never short sell yourself.
Where do you go for inspiration?
I find inspiration in the lap of nature so I often trek to the nature parks.
---
Collections Featuring Aarti Bartake
9 Collections
---
Articles Featuring Aarti Bartake
2 Articles
---
Credentials
Awards
Utsav Change Maker as an Artist - Awarded by UTSAV NRI BUZZ
2017
Most Favourite painting winner - SG50 contest My Art Space
2015
1st Prize Abstract Cityscapes Contest on Fine Art America
2015
Cover Page winner for MMS Magazine Singapore
2015
Exhibitions
AND SHE SLAYS THE DEMON
Singapore, 2021
The Rule of Narrative Art Exhibition
Singapore, 2021
The Affordable Art Fair - Online Edition
Singapore, 2021
Truth, goodness and beauty - Charity Art Exhibition
Singapore, 2020
Art for World Peace
Singapore, 2020
Nirantar 2nd International Online Art Exhibition
India, 2020
Red Bindi - Online Exhibition
India, 2020
A Million Dreams - Closed Door Charity Art Auction
Singapore, 2020
'Moheen' - International Online Art exhibition
India, 2020
International Artists Works in the Big Apple
United States of America, 2019
'Life is wonderful' Community Art Exhibition
Singapore, 2019
Silent Auction of Arts - Charity in aid of Singapore Children's society
Singapore, 2018
The Great Gnani Arts Exhibition
Singapore, 2018
The Bespoke Popup
Singapore, 2018
A4A Charity Art Exhibition
Singapore, 2018
Homage to the Image of the enlightened @Gnani Arts Gallery
Singapore, 2018
Vin Gallery Art Exhibition
Singapore, 2018
Gnani Arts and Bhaskar Arts Deepawali Art Exhibition
Singapore, 2018
4th Geoje International Art Festival
South Korea, 2018
Art Exhibition @ Rendezvous hotel Singapore
Singapore, 2018
Jaipur Art Fiesta @Shilpgram
India, 2017
Small Painting Charity Art Exhibition
Singapore, 2017
Tatinis Art Show
Singapore, 2017
Art Enclave @Holiday Inn
Singapore, 2017
Tatinis Art Loot
Singapore, 2017
Arts of Wonder- Plank Art Exhibition
Singapore, 2017
Charity Art Exhibition @Ramakrishna Mission
Singapore, 2017
Spaces of Sanctity @Gnani Arts Gallery
Singapore, 2017
Tatinis - Bold and Beautiful Show
Singapore, 2017
Art for Heart Charity Exhibition
Australia, 2017
Goodness Unplugged
Singapore, 2017
Tatinis Christmas pop up
Singapore, 2017
Dastak Mask Exhibition @Indian Heritage Centre
Singapore, 2017
Pune Glimpse 2016, Raja Ravi Verma Art Gallery
India, 2016
Palettes of passion
Singapore, 2016
My Works @ Hollandse Club - Solo Exhibition
Singapore, 2016
Beauty in Nature - My Art Space
Singapore, 2016
Unity in Variety V- Gabriel Fine Art Gallery
United Kingdom, 2016
COLORS OF MY HEART - Solo Exhibition
United States of America, 2015
SG50 "Fort Canning Flora & Fauna" @ Galleri Utama
Singapore, 2015