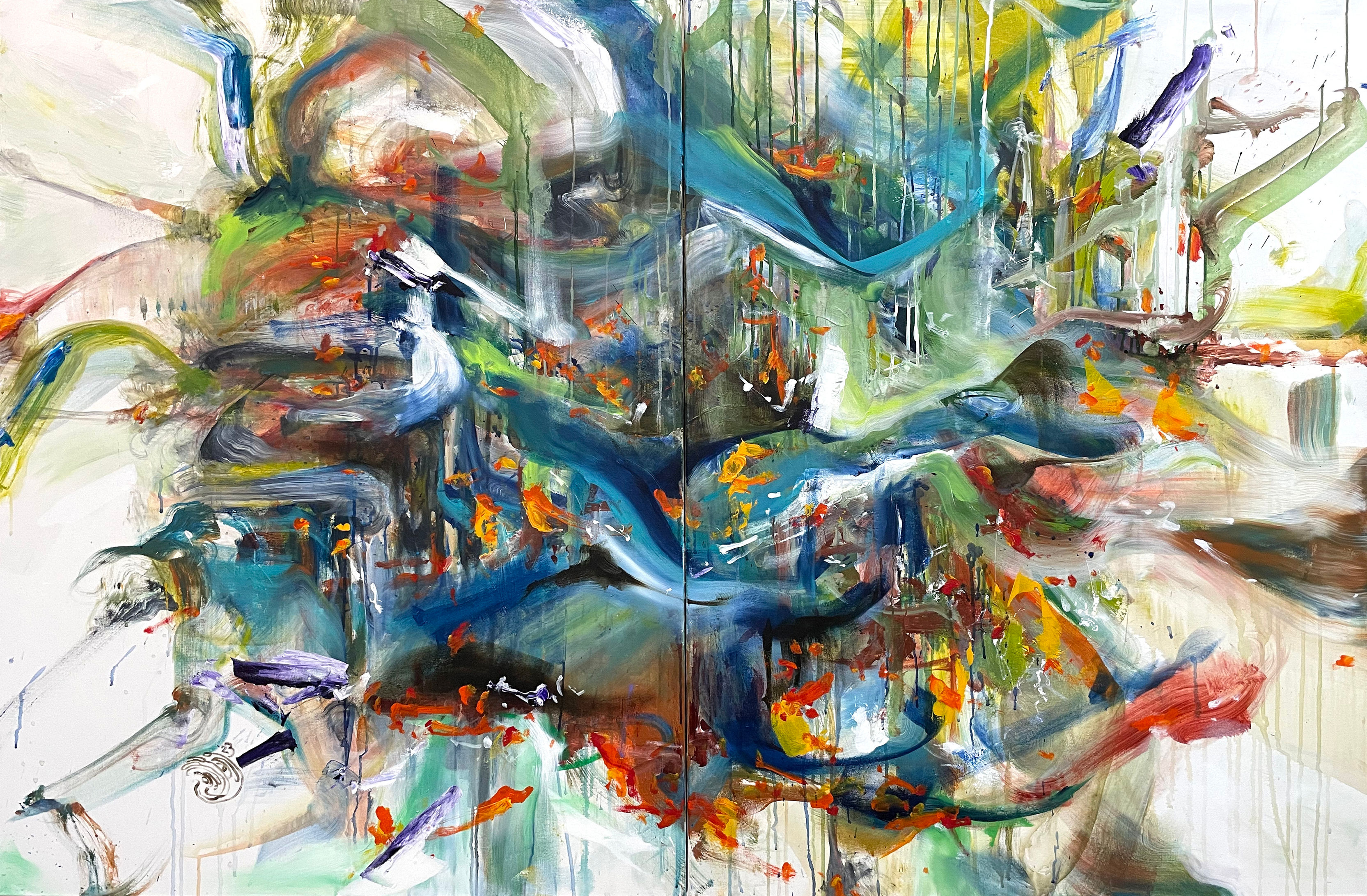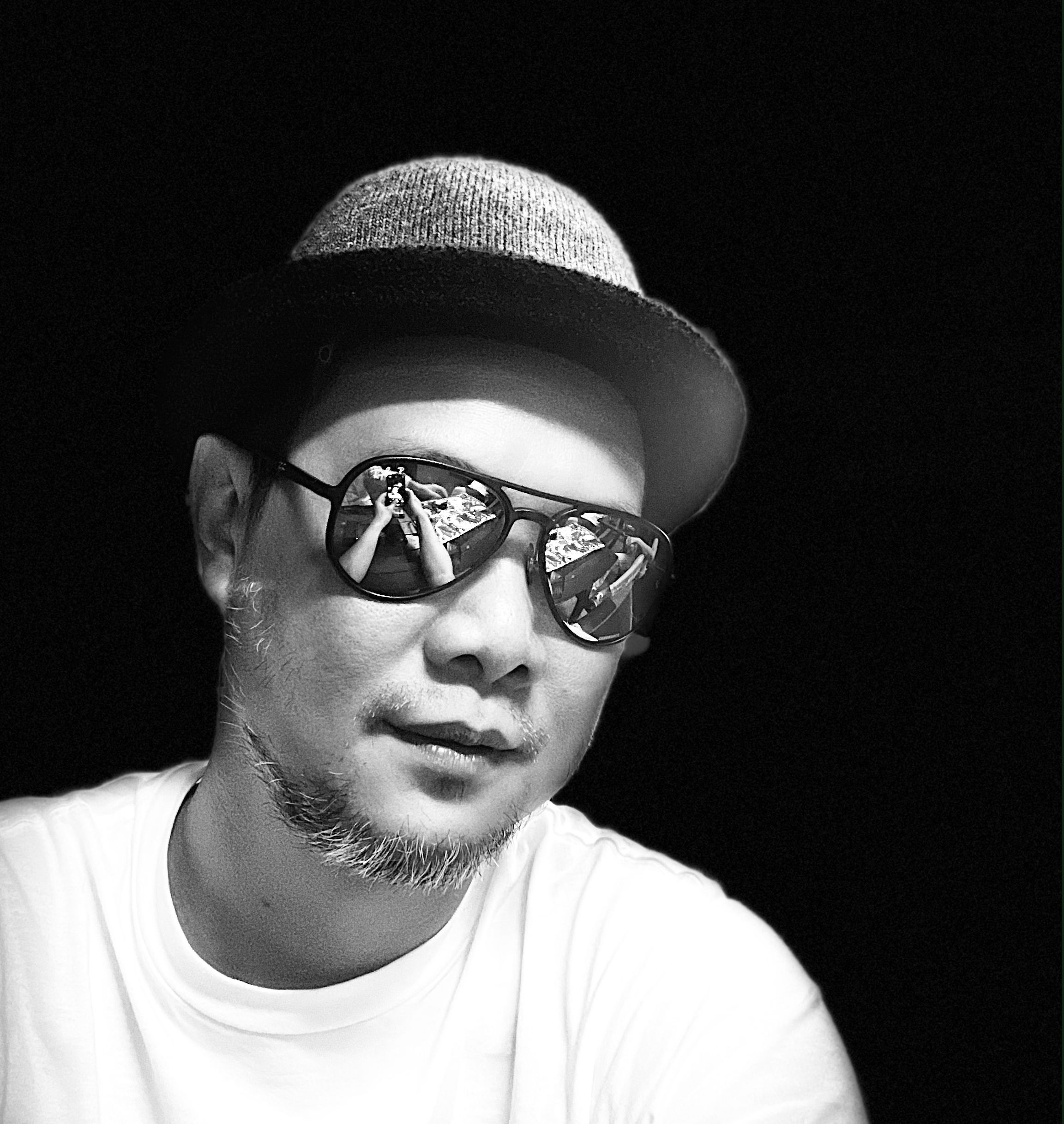 Andy Yang
Born: 1973
Hometown: Singapore
Based in: Singapore
Andy Yang Soo Kit (b. 1973, Malaysia) is a multi-disciplinary Singapore-based artist whose practice has traversed the disciplines of painting, drawing, installation, as well as performance and music over the past two decades. With an abiding interest in expanding the visuality of painting – especially within the realm of abstraction – his explorations in oil, acrylic, and ink upon a variety of supports have demonstrated his technical virtuosity and dexterity across the range of media.

Inspired by strong emotions, Yang's pursuit of painting is underscored by the fundamental impulse to create. In advancing expression over rationalization as an alternative cognitive approach, he builds forms and advances narratives led by intuition. His painterly compositions, informed by musical notions of counterpoint and harmony, find resolution upon the surfaces of his choosing – yielding comforting attunements of emotions rather than raw and literal displays.

For his bold explorations in the field, Yang was commissioned by Audi to customise an e-tron GT, dubbed Electric Dreams, for the Singapore Motorshow 2023. His other prominent commissions include works residing within ESPA at Resorts World Sentosa, as well as One Farrer Hotel & Spa (Singapore).

To date, Yang has taken part in an array of solo, group exhibitions, and festivals including Make Yourself At Home: A Glimpse Into All Welcoming Scenarios (2023) by The Private Museum, Minting Good in collaboration with Singapore Economic Development Board at London Tech Week (2022), oneirism Rituals at the Singapore International Festival of Arts (2022), as well as numerous others. His performances have also been presented at prominent Singaporean institutions such as the ArtScience Museum (Ceremony, 2019), Asian Civilisations Museum (Mindfulness, 2017), the National Museum of Singapore (OIC Moon Grazing, 2013), and more.

With his openness towards collaborative practices and ingenuity in commissions, his works can be found in numerous private and public collections internationally.
---
---
Andy Yang In The Studio
For me, the whole chaos and adrenaline rush. I am trying to put my thoughts out on a physical plane. It leaves me little time to put them together and enjoy the works after they are done, especially in my tiny studio. When it happens, it is quite an unexplainable feeling. Almost euphoric, yet there are happiness and sadness altogether.
---
More About Andy Yang
What inspires you?
Currently it's mortality, human relationships and nature. Fragile and inevitable.
Describe your creative process.
Most of the time I would pick up an idea or topic from the collection from my sketchbook. Rough ideas that I have recorded throughout the years waiting for me to work on them. I will work on them for a while and see if they are worth pursuing before I dedicate more time to develop them.
What are 3 words that best describe your work?
Conversational, emotive and alive.
Who are some artists that have influenced your work?
Lucian Freud, David Hockney and Howard Hodgkin are the all time favourites. Of late, it has to be Cecily Brown, Liu Xiao Dong and Goh Beng Kwan.
What is the most important tool when creating your work?
This has to be my pencil, portable watercolour kit and sketchbook to record my ideas on the go.
What is the best piece of advice you have been given?
Always give your all in whatever you do. Don't waste time. Life may be taken away from you at any time.
Where do you go for inspiration?
Most of the time it's music and nature. Soundscapes and beautiful sunrises/sunsets.
---
Collections Featuring Andy Yang
6 Collections
---
Articles Featuring Andy Yang
1 Article
---
Credentials
Education
Malaysian Institute of Art
Malaysia, 1994
Exhibitions
Bus.Stop.Art. for Singapore Art Week SAW2021
Singapore, 2021
The Virality of Chance
Singapore, 2020
DE:VOTED for Singapore Art Week SAW2020
Singapore, 2020
Imaginary Excursions: I Think I Am On A Field Trip
Singapore, 2019
DE:FAULT One Night Only! Happenings & Performances
Singapore, 2019
The Sound of Gestures
Singapore, 2019
Artskins for Light To Night Festival 2018
Singapore, 2018
Conversations
Singapore, 2018
The Many Glimpses of Drama
Singapore, 2017
Art.Lifestyle.Environment: The Farrer Park Company Art Collection
Singapore, 2016
Existential Passages
Singapore, 2016
Field Trip Project Asia
Singapore, 2015
Glenfiddich 1965
Singapore, 2015
One Farrer Lifestyle Art & Culture by Sculpture Square
Singapore, 2015
Abstract Innovation!
Singapore, 2013
Wisdom Beyond Borders, Singapore Grand Finale 2012
Singapore, 2012
Nixon Art Mosh 2011
Singapore, 2011
Then Next Now. Fred Perry Laurel Wreath Shop, Singapore
Singapore, 2011
Squares Invasion- The 50×50 Painting Show 2011
Singapore, 2011
100 Friends, Transmission: Project 2011
Singapore, 2011
Seeing Is Believing 2010 Asian Civilisations Museum, Singapore
Singapore, 2010
Attachments
Singapore, 2007
Press
Art.Lifestyle.Environment: The Farrer Park Company Art Collection
2016