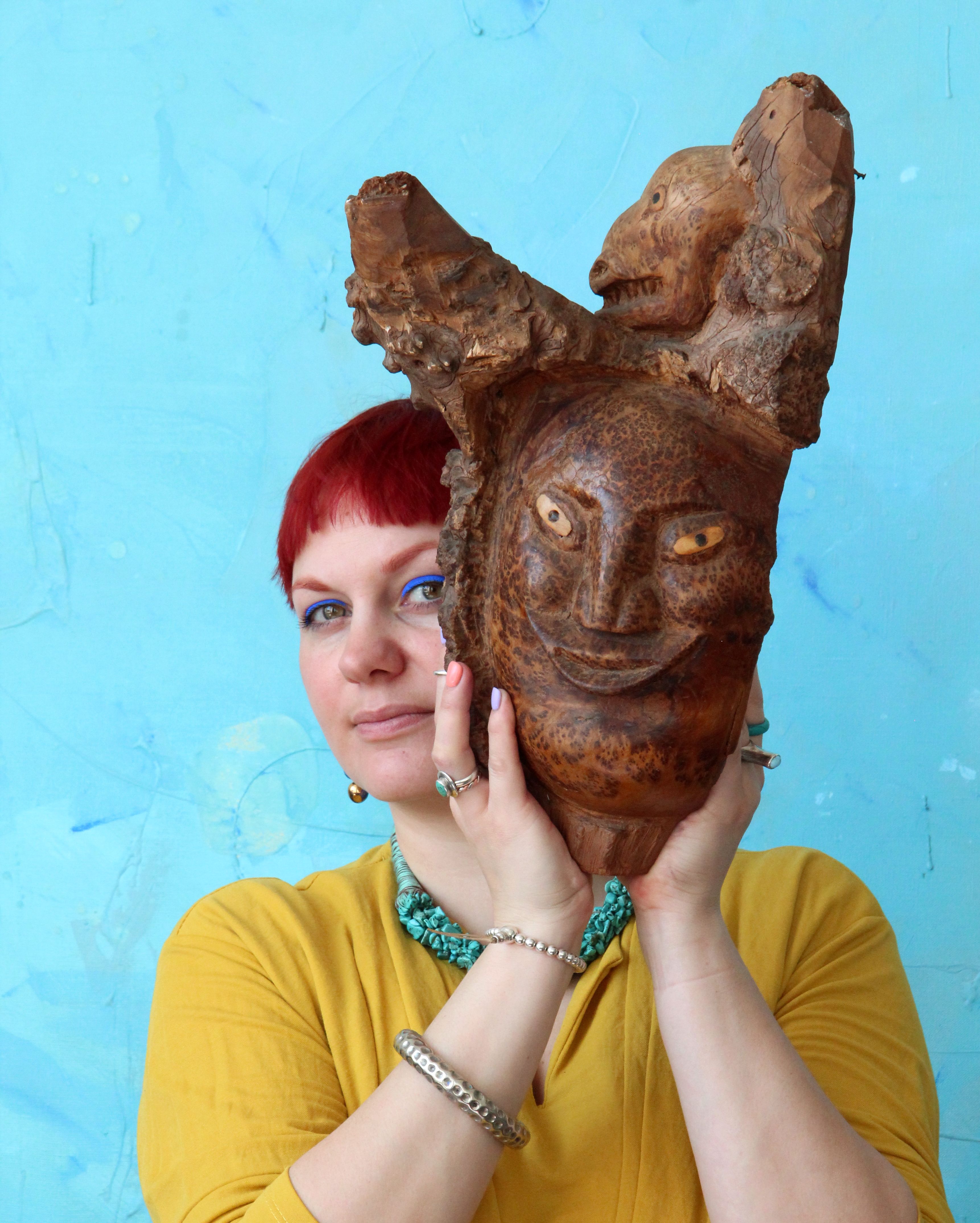 Anna Silabrama
Born: 1981
Hometown: Rīga
Based in: Riga
My name is Anna Silabrama.
I am professional artist from Riga, Latvia.
For me, art is an urgent need, it helps me to empathize with the world. It accompanies me throughout life, from early childhood. In Art I see a way to express myself, or rather, to find myself through painting. I am more close to the language of abstract art. Abstract artist perceives the world in a special way, he doesn't copy it, but enters into a dialogue with it.
In my floral paintings I do not set a goal to copy nature, it is important for me to divulge the mood and the fine organization of the plant. I create paintings, make copies for orders and decorative wall-painting, I also teach others to draw by leading private lessons.
Having received a classical education I have extensive experience working with different techniques such as oil and acrylic colors, watercolors, pastel, charcoal etc.
After graduating with a Master's degree from the Latvian Academy of Fine Arts in 2007, I made many solo shows and participated in numerous group exhibitions.
---
---
Anna Silabrama In The Studio
I am attracted to abstract art because it appeals to easily and simply perceived forms and colors, to the foundations in which the essence of art is revealed. However, I think that the artist is a mirror of the world around him, therefore, in abstract art, all his external and internal experiences, all impulses of his soul and will are sublimated.
---
More About Anna Silabrama
What inspires you?
Inspiration does not come to the artist by itself. The soul must receive light, goodness and warmth from the surrounding world. I enjoy nature, travel, watch the paintings of great masters.
Describe your creative process.
Work on a painting begins with an impulse, an image. I harbor in myself the like a mother bears a child. Starting an abstract painting, I work almost without sketches on pure intuition, completely surrendering myself to emotions. I work in layers and actively use "glazing" - this is a technique in which the artist imposes transparent layers of colors, like transparent tracing paper films, to create a more complex color, shade. This kind of process can take days, because each layer must be dried.
What are 3 words that best describe your work?
Intimate, intuitive, elegant.
Who are some artists that have influenced your work?
Cy Twombly, Andrew Wyeth, Claude Monet.
What is the most important tool when creating your work?
My intuition.
What is the best piece of advice you have been given?
Inspiration exists, but it has to find you working. ― Pablo Picasso
Where do you go for inspiration?
The main source of inspiration is myself, my imagination and intuition. I have everything I need in my mind.
---
Collections Featuring Anna Silabrama
1 Collection
---
Credentials
Education
The Art Academy of Latvia
Latvia, 2007