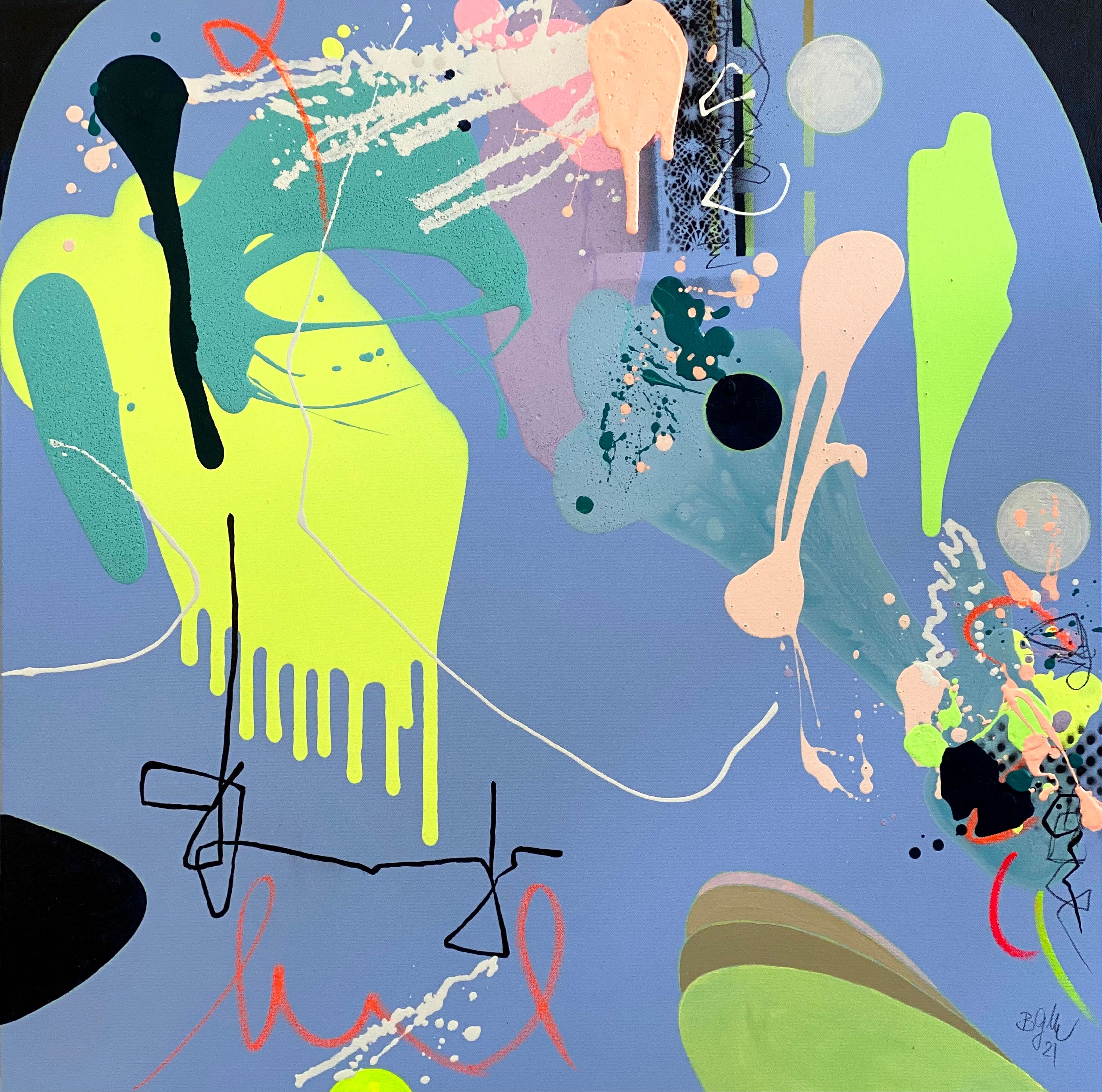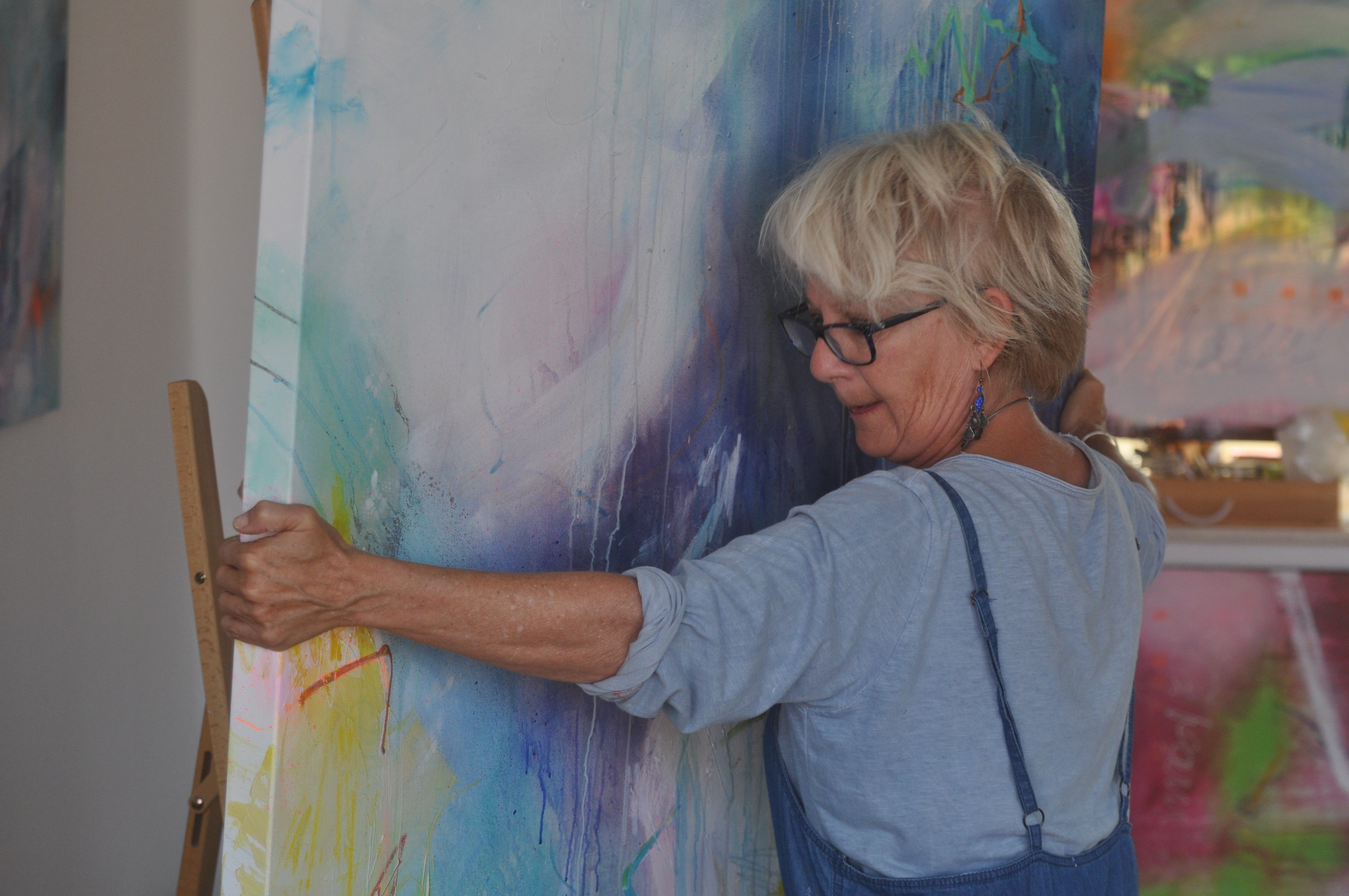 Bea Garding Schubert
Born: 1959
Hometown: Minden
Based in: Sebbenhausen/Germany
EDUCATION
Fine Art Degree at Braunschweig University of Art in Germany (Painting/Prof. Hermann Albert)

CV
The artist studied art at the Braunschweig University of Art in Germany. After her fine art degree she travelled the world for 8 years, eventually settling down in Mallorca and La Palma/Canary Islands. Bea Garding Schubert started her international carrier in 2007. She has exhibited her work around the globe, from New York to Beijing. The German Embassy in Athens holds a number of her paintings and her work is in major international collections. She is working in Sebbenhausen/Germany and Mallorca/Spain.

SHOWS
2021 April "Love & Other Stories" online group show, Z contemporary Gallery, Hamburg/Germany
2021 April-May The Affordable Online Art Fair (NoonPowell FineArt Gallery London)
2021 June The Affordable Art Fair Battersea (NoonPowell fineArt Gallery London)
2021 July 1stwinner of Art Contest "Beyond Art"by The Holy Art Gallery, London
2021 Nov The Other Artfair (Virtual)
2021 Dic Red Dot Miami, Miami/USA (KUN:ST INTERNATIONAL Stuttgart/Germany)

2020 Sept LDX Artweek and Gallery Weekend Berlin (LDX Artodrome Gallery/Berlin)
2020 One of the best selling painters of Saatchi Art
2020 July-Aug "Anduma: Building Bridges" group exhibition Gallery44 / Canada (planned in Castello de Montferrrato, Casale Montferrato/Italy) online https://gallery44.art/anduma-building-bridges-2/
2020 Feb. Artfair Arte Genova, Genua/Italy (context Artgallery Treviso/Italy)

2019 Nov Artfair SIAF Shenzhen/China (LDX Artodrome Gallery Berlin/Malta/Hongkong)
2019 May-June solo exhibition Petrihaus Hofgeismar/Germany
2019 Apr Artexpo New York Spring (Artproductions New York City)
2019 March Artfair HanseArt, Lübeck/Germany
2019 Featured artist in Saatchi Art Spring and Autumn Catalog
2018 Dic Open House Gallery, Bragg Creek, AB/Canada
2018 Sept-Oct Historical Museum, Ljosna/Belarus 2018 July-Aug Chagall Museum Vitebsk/Belarus
2018 July Kunsttage Thedinghausen/Germany group exhibition
2018 June IV International Chagall Plenair – Selected artist in Vitebsk, Belarus. 10 days of Plenair painting and exhibition in the Chagall Museum, Vitebsk
2018 May-June "Taste of the world" group exhibition
Back to the Picture Gallery, 934 Valencia St. San Francisco, California/USAWARDS
---
---
Bea Garding Schubert In The Studio
"I am a dreamer, believing in a better world."
---
More About Bea Garding Schubert
What inspires you?
I am driven by a deep sense of purpose. artists have an important mission. There is so much hardship in the world today. we, as artists, have the ability to inspire people, bring new and fresh ideas into society.i feel it as my task to open people's eyes, minds, and hearts.
Describe your creative process.
I am an experimental starter. My paintings start with free-flowing expression, without restrictions., creating endless possibilities. I work on the ground, because so I am still able to turnit upside-down.
What are 3 words that best describe your work?
abstract, expressive, gestural
Who are some artists that have influenced your work?
Joan Mitchell, Gerhard Richter, Mark Rothko
What is the most important tool when creating your work?
my big brushes
What is the best piece of advice you have been given?
always paint what you feel
Where do you go for inspiration?
inside myself and listening to music and its lyric
---
Collections Featuring Bea Garding Schubert
15 Collections
---
Articles Featuring Bea Garding Schubert
1 Article
---
Credentials
Awards
International Chagall Pleinair
2018