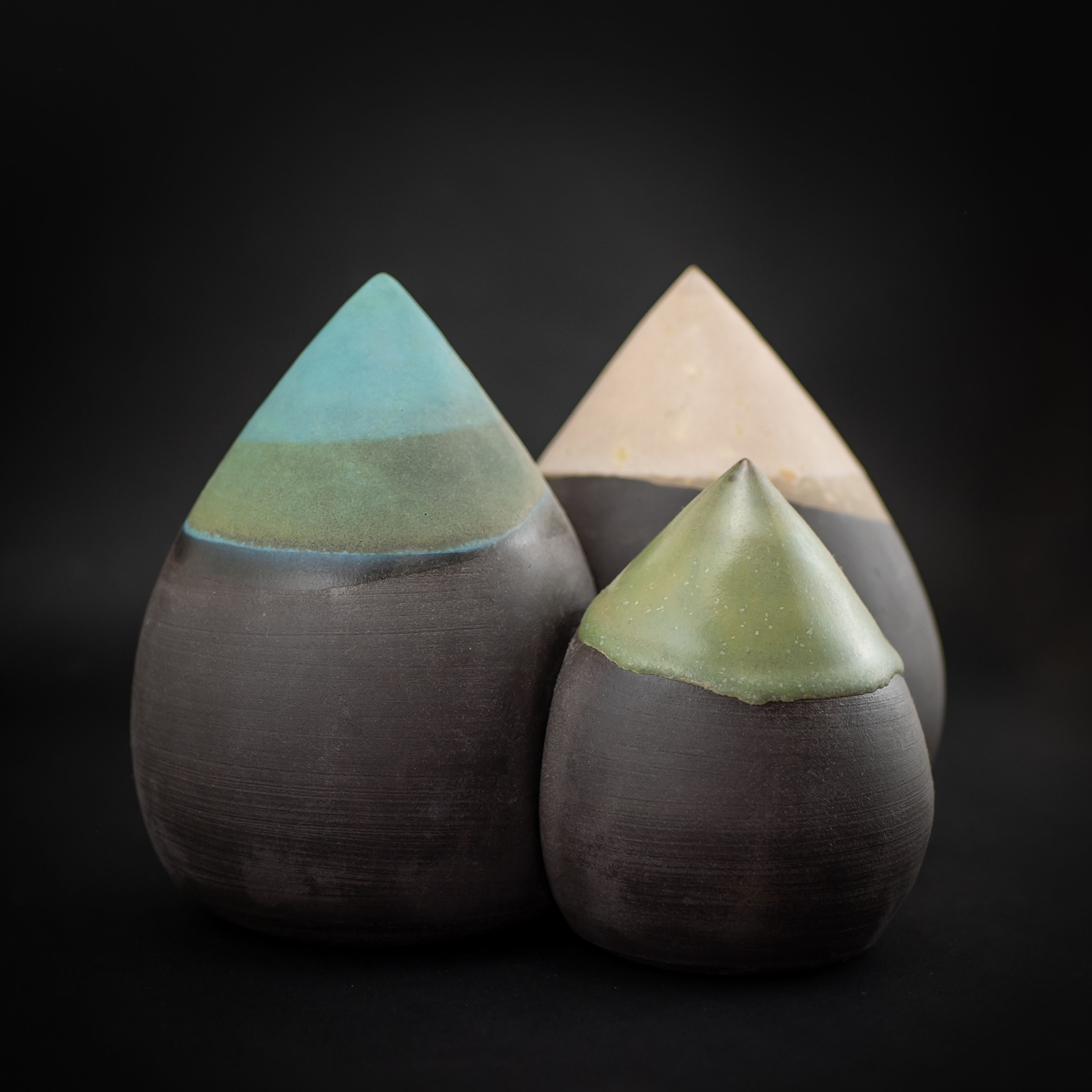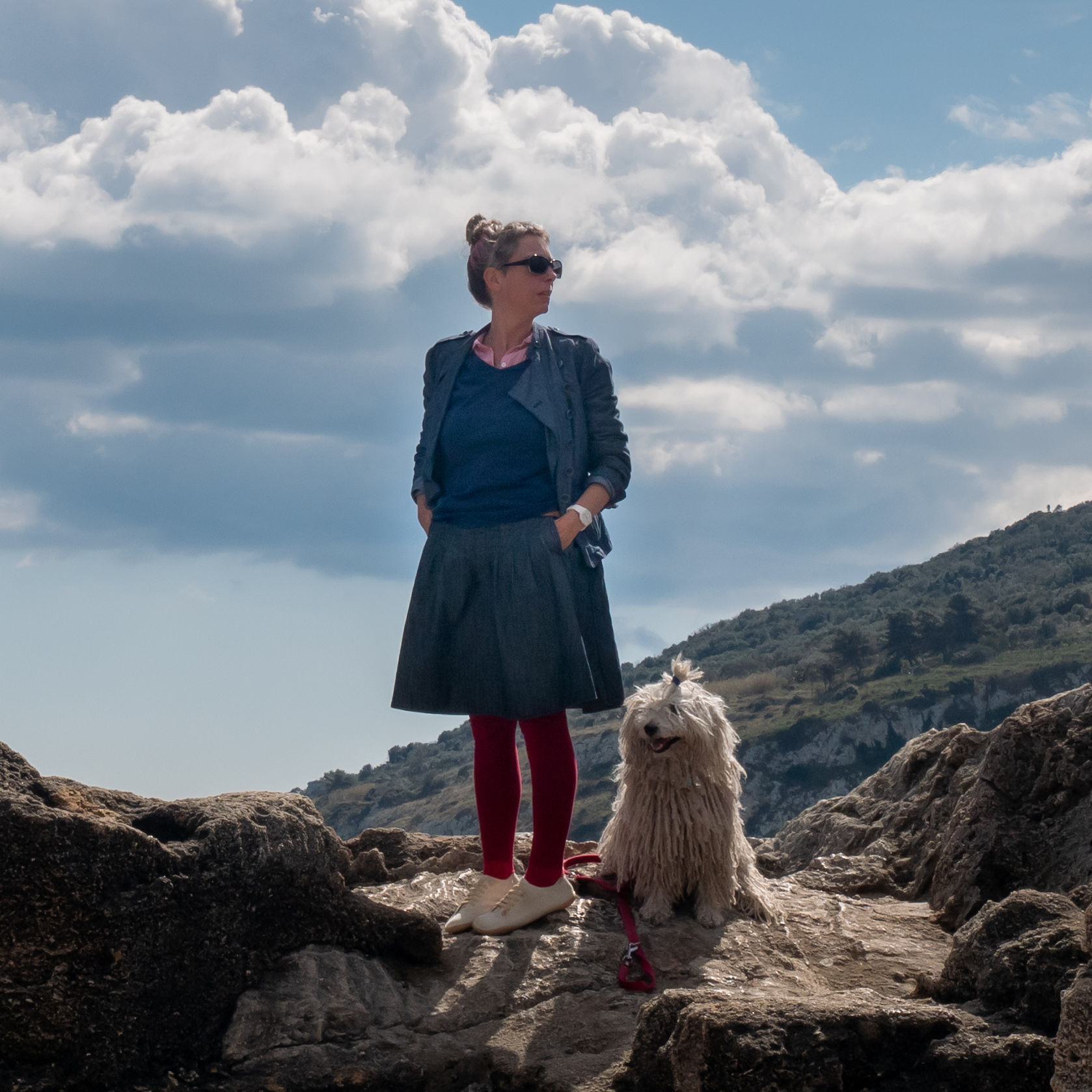 Ildikó Károlyi
Born: 1976
Hometown: Budapest
Based in: Budapest
I make ceramic objects. My creative process consists of constant, focused, yet in some aspects instinctive experimentation with materials, shapes and surfaces. My goal is to capture beauty. This process is an intuitive search for harmony, a quest for delight. Objects born in my hands are imprints of the inner paths of this explorer-researcher-observer mind.

With my Whispering Globes – tangible universes – I mean to recall the first use of clay by humans. These pieces virtually ask to be picked up by two hands, they are ergonomic in their roundness and also celebrate the uniquely variable tactile decorative capabilities of our medium.

It was a conscious decision to pick this particular form, I liked the idea of transforming the concept of the Japanese ensō to 3D. Spheres also carry ancient and universal symbolism referencing completeness, unity, protection, femininity and a number of mysterious aspects too.

My research on textures is a more instinctive, spontaneous process. I'm inspired by nature and its organic shapes, and I'm looking to create surfaces or entire globes resembling these inspirations. Raku is a great tool to create unpredictably unique, harmonious, natural objects based on this primal, ancient form.

The contrast between the irregularity of the raw, natural surfaces – wabi – and the geometric ornamentation or the timeless proportions of the pure spherical form – sabi – creates the powerful, unrepeatable, sometimes perplexing beauty of my pieces.

My works have been exhibited in Hungary, Spain, Italy and Croatia, and decorate homes from Canada to Taiwan, from Norway to Monaco.
---
---
Ildikó Károlyi In The Studio
---
More About Ildikó Károlyi
What inspires you?
I'm inspired by the material: clay itself, and the endless possibilities it offers. I'm drawn by the organic and inorganic beauties of nature, the forces that shape our environment. I'm also inspired by enjoying the moments given.
Describe your creative process.
My creative process consists of constant, focused, yet in some aspects instinctive experimentation with materials, shapes and surfaces. I barely plan or create drafts. When I sit down and center the clay on the spinning wheel, it's almost as if everything came to a standstill: then I find myself in a different mental state, another "dimension" and start creating something new.
What are 3 words that best describe your work?
Round. Deliberately imprefect. Timeless.
Who are some artists that have influenced your work?
Gábor Egyházy, Patricia Shone, Takeshi Endo, Akira Satake
What is the most important tool when creating your work?
My hands, as all the details are shaped by my two hands. But the potter's wheel is fundamental, too.
What is the best piece of advice you have been given?
Stay true. Make honest works.
Where do you go for inspiration?
To the unknown: by exploring places, meeting and understanding people. Home: in our zen moments.
---
Collections Featuring Ildikó Károlyi
7 Collections
---
Articles Featuring Ildikó Károlyi
1 Article