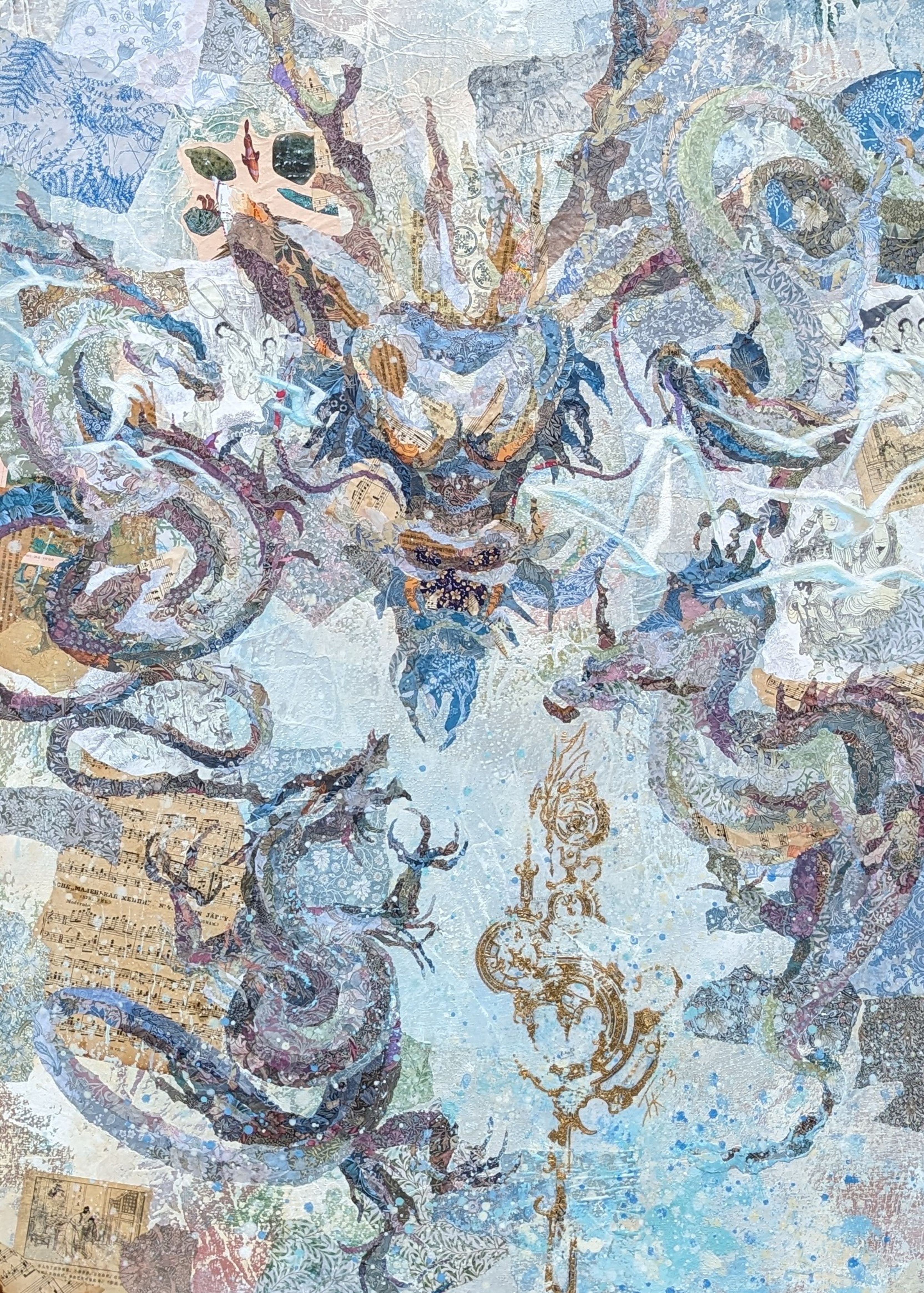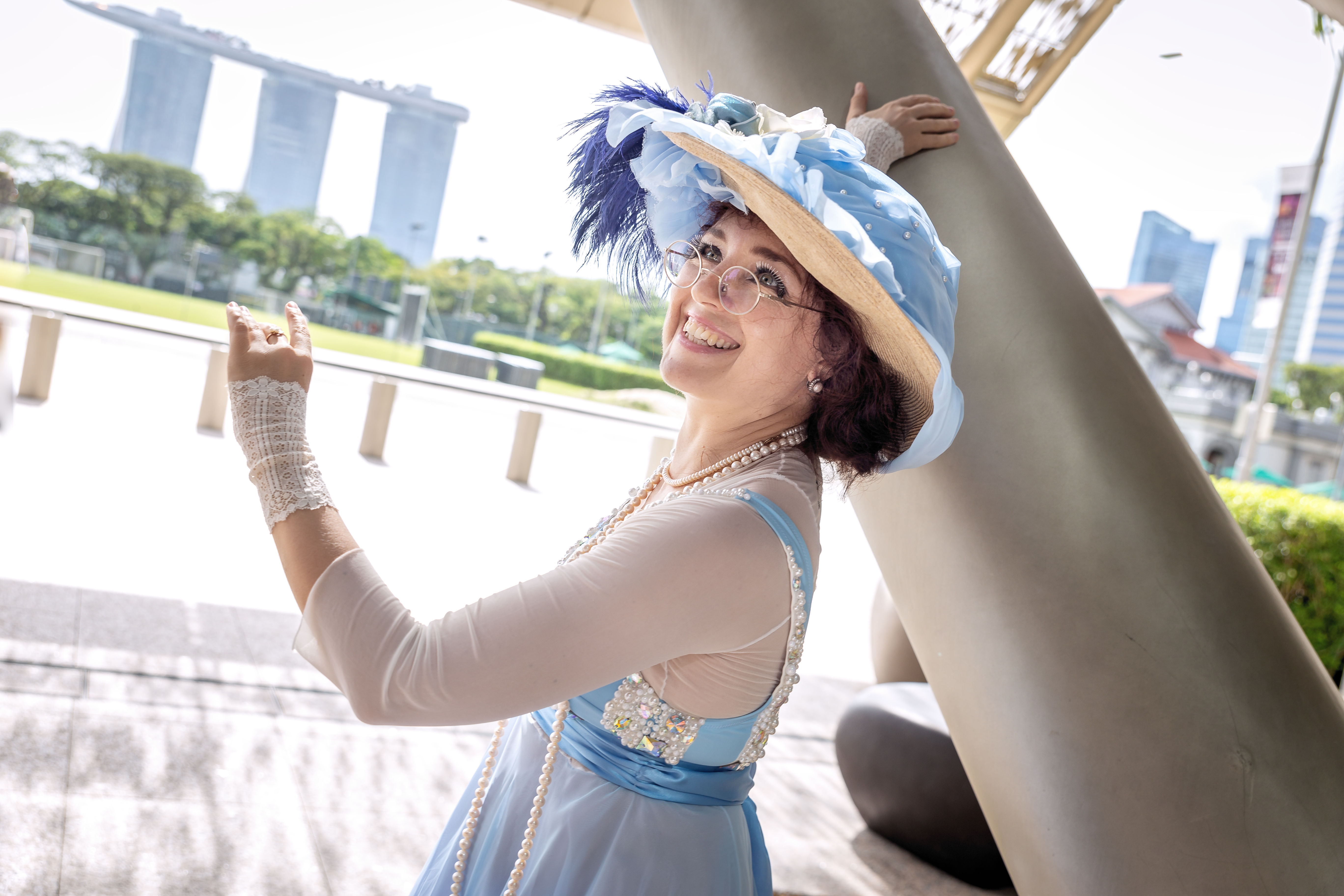 Inessa Kalabekova
Born: 1974
Hometown: Singapore
Based in: Singapore
The artist was born in the Central Asian country of Kazakhstan, part of the former USSR. She studied not only visual art, but also music, dance, and architecture academically. This varied and diverse education provided her with a synesthetic understanding, developing her capacity to translate music into visuals and movement, as all these forms of expressions are animated, in her view, by the same energy source.

At the time the educational model in Kazakhstan was the Russian one, with a big stress on technique, versus concept. The artist had the chance to focus on the conceptual aspect of her practice at a later time, when she enrolled in the prestigious art college Central Saint Martins in London. This opened up the artist to a variety of expressive possibilities. She complemented her artistic studies in Oxford, where she learned about the nitty-gritty of building herself as an artist within the art system.
---
---
Inessa Kalabekova In The Studio
I paint the delight of a frosty day when you fall out to your home all icy and straight to the warm place.I paint a forest and secrets under every rock. Hospital for ants in grandma 's house. Orchard garden with small apples. And what a happiness it is to open a jar of preserve sugared apples and put a whole apple in your mouth.
---
More About Inessa Kalabekova
What inspires you?
Natura, kids, music, friends, museum art.
Describe your creative process.
How do I create paintings? First, I create the background, it is how I create the mood of the painting. Next, I turn to my sketch book, where I experiment and collect sketches, themes, ideas, patterns, quotes, life drawings, etc. It leads to creating a story that inspired the painting. I do have a plan when I start, however I know that my initial plan will be changed completely later. Painting evolves while I am working on it. Many of my painting are inspired by the time I spend with my daughters.
What are 3 words that best describe your work?
Whimsical, magical, poetic.
Who are some artists that have influenced your work?
Marc Chagall, Sargent, Rembrandt, Fechin, Carel Fabritius.
What is the most important tool when creating your work?
Lot of paper.
What is the best piece of advice you have been given?
From my teacher Ewa Gargulinska : "Never afraid to start over"
Where do you go for inspiration?
Natura, Museums, wet Market.
---
Collections Featuring Inessa Kalabekova
6 Collections
---
Articles Featuring Inessa Kalabekova
1 Article
---
Credentials
Education
Russian Academy of Arts (Repin Art Academy)
Russia, 2014
The Ruskin School of Oxford University
United Kingdom, 2013
Central St. Martin's College of University of Arts London
United Kingdom, 2009
Awards
Special Mention Award, Art Vue Foundation, 2022
2022
Honorable Mention, Palm Art Award, Germany, 2022
2022
International Art Competition "Waters", Art Room Gallery
2020
Finalists of Prisma Art Prize international. Rome, Italy
2020
Additional Winner, "ALL Water/Seascape", Art Gallery Online
2020
"Blue color in paintings" St. Petersburg. Russia
2018
St. Petersburg Russian Art Week
2014
Exhibitions
Nature of Art", Botanic Gardens
Singapore, 2022
ArtWord" Group Exhibition
Singapore, 2022
8th International Art Festival
South Korea, 2022
Art Connects Women", group exhibition
United Arab Emirates, 2022
FAUNA ALLEGORIA Group Show
Singapore, 2022
Singapore 56th National Day Group Show
Singapore, 2021
Ethno-city
Singapore, 2019
Marathon Of Arts
Russia, 2019
Let Me Take You to Where the Magic Happens
Singapore, 2018
Golden touch: Birth of the Painting
Singapore, 2016
AFFORDABLE ART FAIR
Singapore, 2016
Portraits Extraordinaire
Singapore, 2015
AFFORDABLE ART FAIR
Singapore, 2015
Creative Singapore
Singapore, 2013
How do I love you? Let me count the ways
Singapore, 2013
Expressions
Singapore, 2013
Alice In Wonderland, the way I see it
Singapore, 2011
Under Seven Veils: Dance of Art
China, 2011
Seven Colors of Laughter: positive art
United Kingdom, 2010