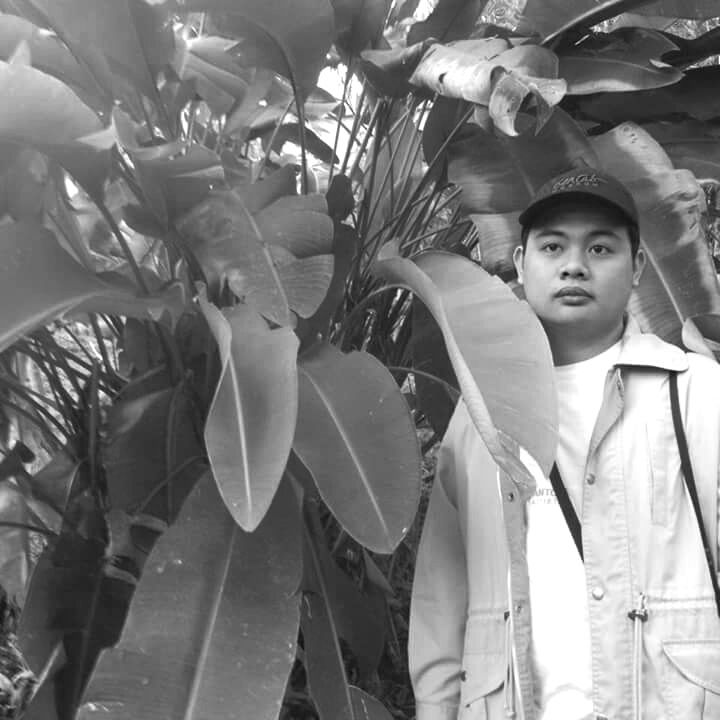 Jeffrey Jay Jarin
Born: 1992
Hometown: Imus, Cavite
Based in: Philippines
The primary concept of Jeffrey Jay Jarin's works are just simple day-to-day moments that basically anyone can relate to. He gives significance to things, places, and feelings that surround us, a common-ground — like plants for example. It is somehow innate to us to consider plants to be just a decorative object, something to fill those plain spaces we have at home, but little do we know about the so called filler, plants have personality, use, benefits and feelings too — just like us.

Visually, Jarin's pieces almost always contain concrete elements to signify the stiffness around us and plants to provide balance between the living and the non-living things. A few other elements that he named "integral organisms" that wander and explore within the space can also be seen, as his representation of one's curiousness and adaptaion to unknown spaces or situation to give us enlightenment of things on a much deeper level.

Jeffrey Jay Jarin received his B.F.A. major in Advertising at the Technological University of the Philippines in 2013. Currently, Jarin dedicates most of his time to being a full time artist.
---