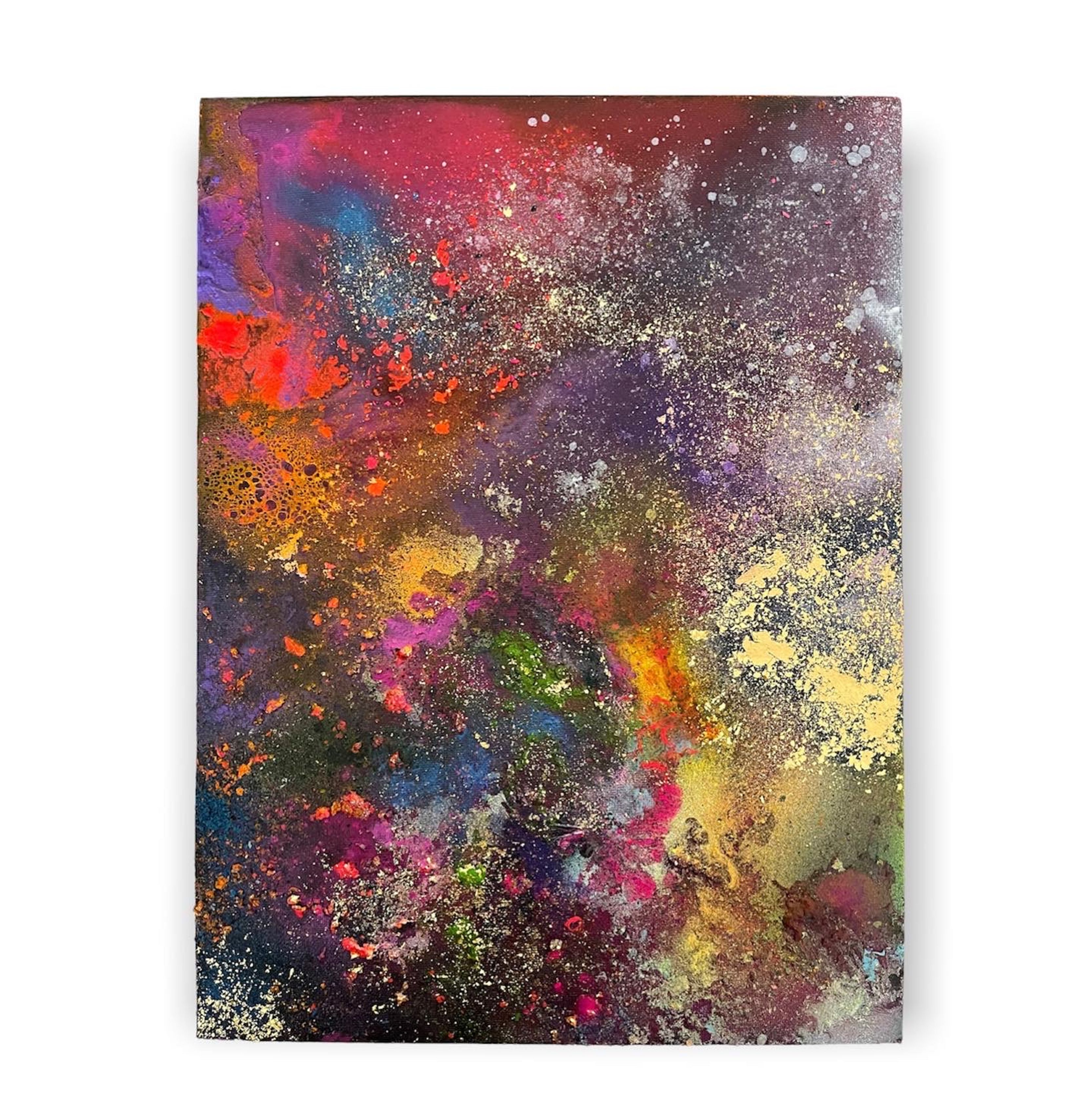 Jhoanne Asvathitanonta
Hometown: Bangkok
Based in: Bangkok
I am a self-taught intuitive abstract painter from Bangkok, Thailand.

My artwork combines the 2 core elements that is dear to my heart - Colour & SPIRITUALITY.

As my spirituality path deepens, so does the magical colour that flows into the canvas

My intention for each creation is to serve as an energetic field to help realign and reconnect you to your heart space and higher-self.

Come join me in a movement for an endless creation that seeks to heal and share light with the world.
---
---
Jhoanne Asvathitanonta In The Studio
I am Jhoanne Asvathitanonta, an artist whose vibrant abstract creations embody the essence of freedom and vitality. As I deepened my spiritual journey, I learned to connect my energy with the divine source, further fueling my artistic fire. With each brushstroke, I channel my inner spiritual guru, creating pieces that radiate boldness, vibrancy, and cosmic inspiration.
---
More About Jhoanne Asvathitanonta
What inspires you?
My passion for abstract painting is a way for me to fully express myself and to convey to the world that we are all 'limitless'. I truly believe that we are all meant to break out of our own construct, which will lead us into the higher self-alignment to live life to our fullest potential.
Describe your creative process.
I channel my paintings through meditation and collective emotions
What are 3 words that best describe your work?
Vibrant color, multidimensional, healing frequency
What is the most important tool when creating your work?
Peaceful state of mind
What is the best piece of advice you have been given?
To LOVE what you do
Where do you go for inspiration?
I go deep within for inspiration
---
Collections Featuring Jhoanne Asvathitanonta
1 Collection