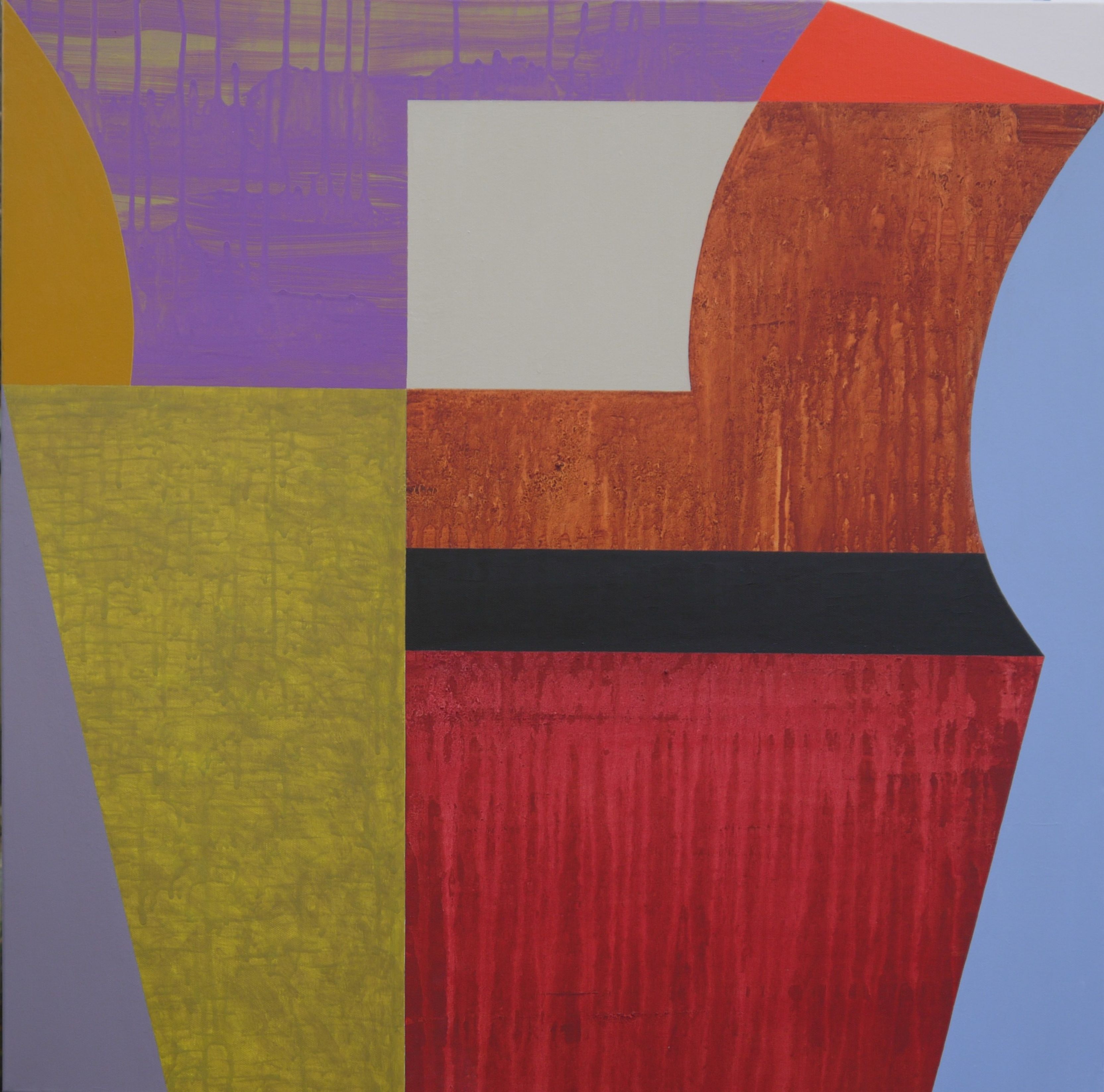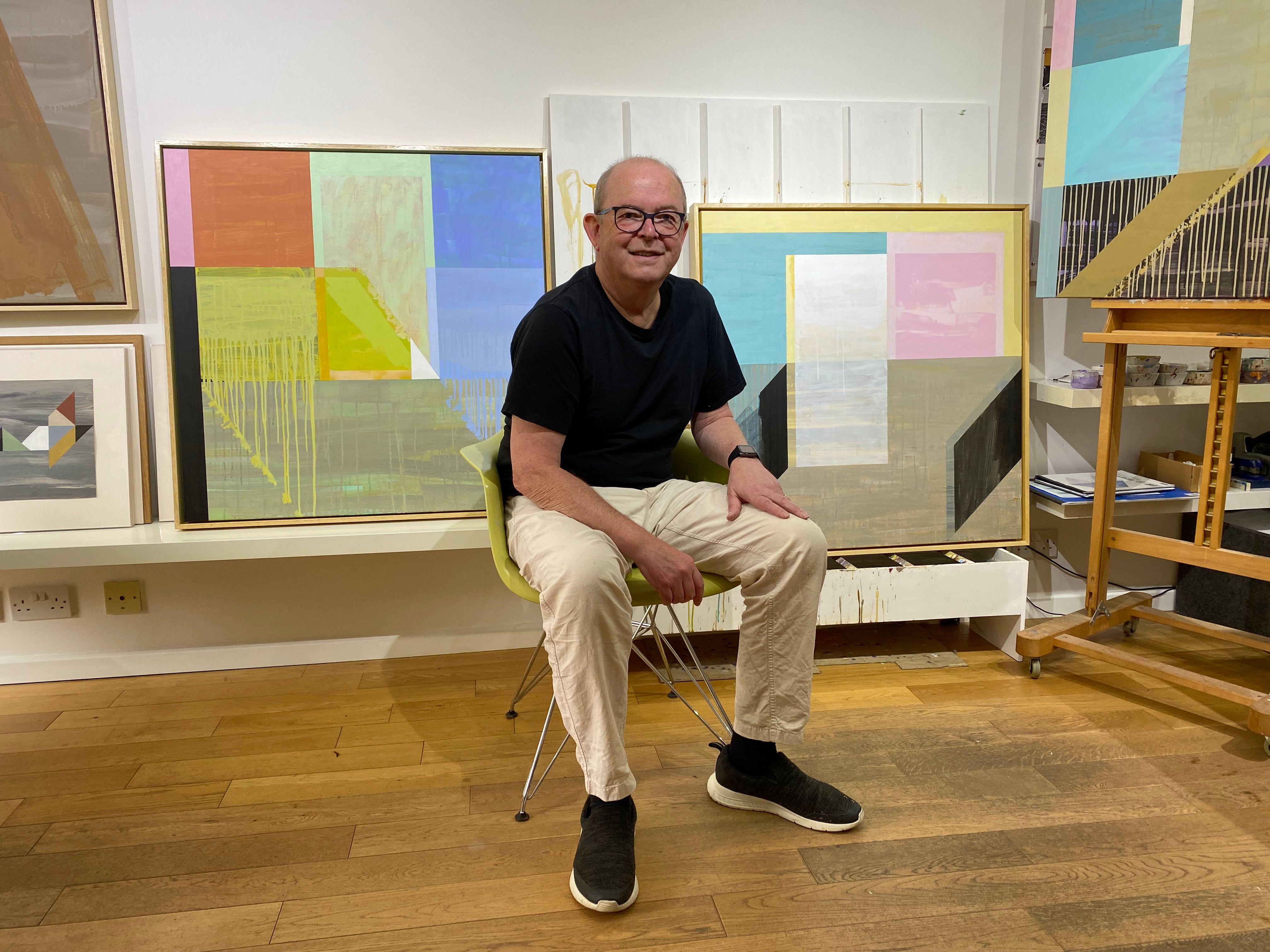 Jim Grundy
Born: 1956
Hometown: London
Based in: London
Jim studied Fine Art: Painting at Maidstone College of Art in the late 1970s. Alongside the development of his own practice he has had a parallel career in art installation and management which includes two decades work at the Tate Gallery, realising some extraordinary exhibitions of the world's most inspiring artists. In his role as Head of the Art Handling department he also collaborated with architects on the design of galleries and art storage facilities, most notably Tate Modern and the Centenary Development at Tate Britain. He joined an international art shipping, installation and storage company in 2006 as Director of Art Operations. In addition to managing museum exhibition and storage projects, he project managed the development of five large scale museum standard storage facilities. He is currently working as a full time artist based at his London studio.

Jim has exhibited in solo and group shows as well as open studio shows in London. Most recently he has shown a selection of works at Olympia Fine Art, Red Dot Miami and Art Palm Beach art fairs in a collaboration with Steidel Fine Art. Most of his works are held in private collections.
---
---
Jim Grundy In The Studio
His paintings can appear to be in the tradition of hard edged geometric abstraction but the contrast between the fluid surfaces and areas of intense colour and their relationships are rooted in observation of the real world.
---
More About Jim Grundy
What inspires you?
Jim Grundy's acrylic paintings are inspired by the relationship between the colours and patterns found in the natural and built environment. The compositions are developed using mathematical processes including symmetry, reflection and rotation.
Describe your creative process.
The interaction between chance and control is a significant factor in the development of each work. The chance element is to allow the painting to evolve and build up layers instinctively, letting gravity dictate the flow in a similar way to the process of sedimentation. The control element involves precise preliminary drawings usually mapped out on graph paper then projected and transferred onto the paint surface.
Where do you go for inspiration?
Travelling often provides the stimulus for new work. Floor and wall tile patterns, especially from the historic towns of Spain, provided the catalyst for a series of paintings inspired by the distinctive colours of traditional Spanish houses. Similarly, the distinctive seaside colours that owners paint beach huts have inspired new works.
---
Credentials
Exhibitions
Affordable Art Fair Battersea
United Kingdom, 2022
Dulwich Festival Open House
United Kingdom, 2022
Art Palm Beach
United States of America, 2020
Red Dot Miami
United States of America, 2019
Olympia Art Fair
United Kingdom, 2019
Dulwich Festival Open House
United Kingdom, 2019
Dulwich Picture Gallery Open
United Kingdom, 2014
Dulwich Festival Open House
United Kingdom, 2013
Solo exhibition Jeannie Avent Gallery
United Kingdom, 2013
Dulwich Festival Open House
United Kingdom, 2005
Group exhibition Gallery 47
United Kingdom, 1993
Group exhibition Morley Gallery
United Kingdom, 1992
Group exhibition John Jones Gallery
United Kingdom, 1992
Solo exhibition The Art Haus Gallery
United Kingdom, 1991
Group exhibition Galerie Dagmar
United Kingdom, 1990
Solo exhibition Soho Poly Theatre Gallery
United Kingdom, 1986
Open Studio Space Studios
United Kingdom, 1984
Solo exhibition at Maidstone College of Art Gallery
United Kingdom, 1984
Group exhibition Woodlands Art Gallery
United Kingdom, 1984
Group exhibition at South London Art Gallery
United Kingdom, 1983
Group exhibition at Lewisham Concert Hall Gallery
United Kingdom, 1982
Solo exhibition Greenwich Theatre Art Gallery
United Kingdom, 1981
Group exhibition Rye Art Gallery
United Kingdom, 1979