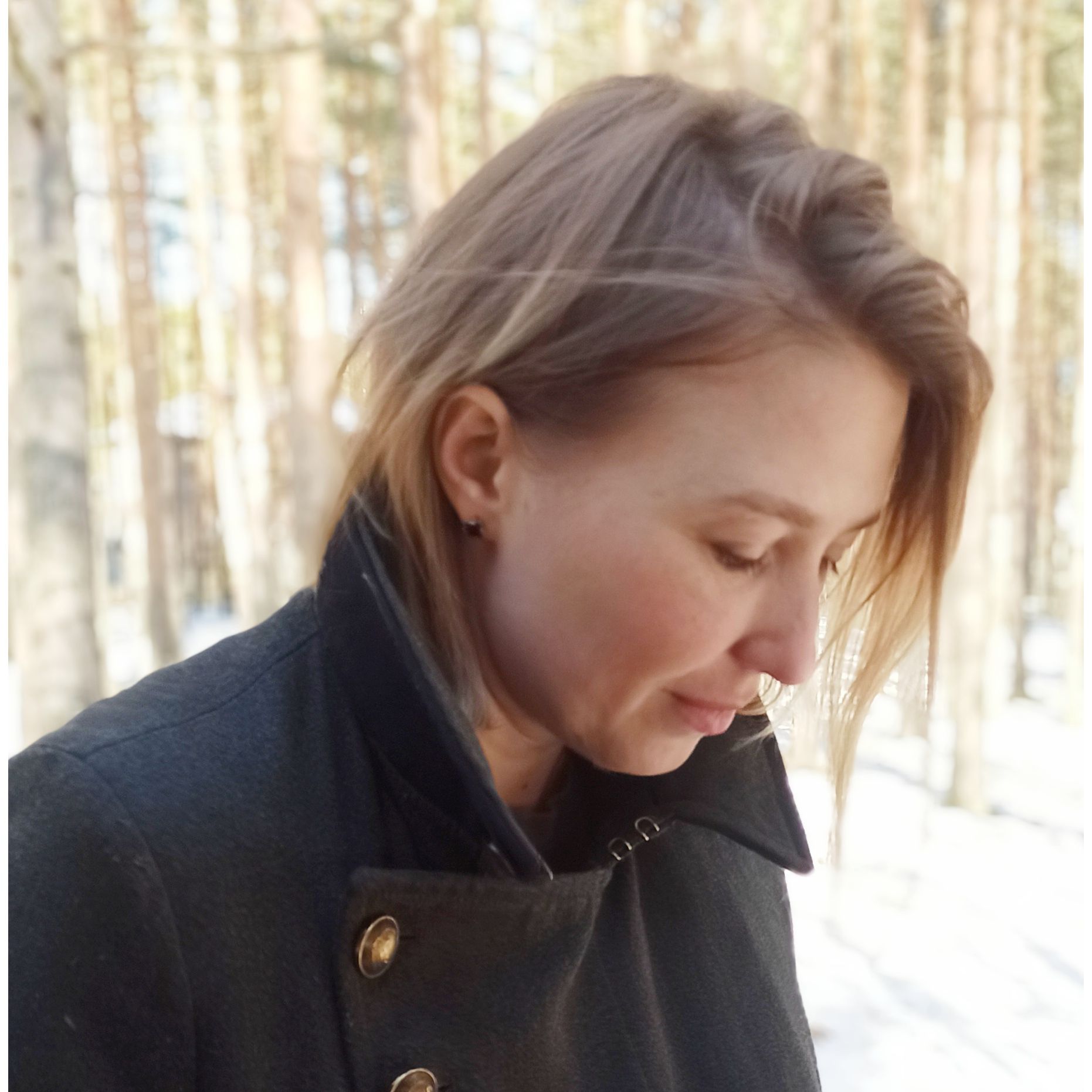 Katrin Rymsha
Born: 1979
Hometown: Aktobe
Based in: Kazakhstan
Katrin was born in 1979 in Novosibirsk, Russia. Her childhood and youth were spent among the virgin nature of the Siberian region.
She spends the summer months in Altai, imbued with the special energy of the majestic mountains and the Blue Katun river.
The contemplation of native nature gave rise to a desire to capture the elusive beauty of shapes and colors. This determined the creative path of the artist.
For more than 10 years, Katrin has been working with clay, simultaneously improving her painting skills. Some of her works have a complex texture, they seem to be molded, tactilely felt, the play of light and shadow is added to the color.
"In my painting, this experience is unconsciously repeated. My thoughts, feelings and emotions are transformed into a kind of creative energy that passes through me like a current and concentrates on my fingertips, only instead of clay I sculpt images with paint. I like to use the variety of possibilities of oil painting, it can be light and fluid like watercolor, or pasty and sculptural like clay."
Despite the fact that all the works are painted from nature, the author passes them through the prism of inner vision and conveys energy, a trace, the very essence on the canvas.
Small formats are driven by the need to quickly express the mood and color impulse from what is seen.
Katrin is a great master who is fluent in the art of academic painting, a member of the Union of Artists of Russia. She has a diploma from the Novosibirsk State University of Architecture, Design and Arts and training at a private art school in St. Petersburg under her belt. The artist's paintings are regularly exhibited at Russian and international exhibitions; many works are in private collections.
---
---
More About Katrin Rymsha
What inspires you?
Life in all its manifestations, the play of light and shadow, bright plastic images.
Describe your creative process.
My thoughts, feelings, emotions are transformed into a kind of creative energy that passes through me like a current, concentrating on my fingertips, and then pours onto the canvas.
What are 3 words that best describe your work?
Expression, sensuality, color
Who are some artists that have influenced your work?
Picasso Pablo, Willem de Kooning, Richard Diebenkorn, Giorgio Morandi, Paui Klee, Helena Schjerfbeck, Henri Matisse
What is the most important tool when creating your work?
My feelings, energy
What is the best piece of advice you have been given?
Do not stop!
Where do you go for inspiration?
On nature
---
Credentials
Exhibitions
Exhibition of contemporary art "Playground" Gallery "Master" St. Petersburg,
Russia, 2022
Exhibition of portrait graphics "Persona" art space Moomidol Saint Petersburg
Russia, 2021
"Day-to-day" Loft space on the embankment of the Griboyedov 156 canal. Saint Petersburg
Russia, 2021
New Year's exhibition "Under the Fir you" Liteiny 55, Gallery "Center for Books and Graphics" Saint Petersburg
Russia, 2020
"Come in large numbers" Exhibition and Convention Center "Expoforum" Saint Petersburg
Russia, 2020
"Come in large numbers" Exhibition and Convention Center "Expoforum" Saint Petersburg
Russia, 2020
Saint Petersburg.Barselona.Together" Crisola, galleries Barcelona, Spain
Spain, 2018
"Hommo Ludencium" Gallery "In the purse" Saint Petersburg
Russia, 2016
"16 steps" Golitsyn loft, Vskladchinu gallery Saint Petersburg
Russia, 2016
"French motives". As part of the International Festival of French Music "Paris Autumn". Creative space "Weavers" Saint Peterburg
Russia, 2016