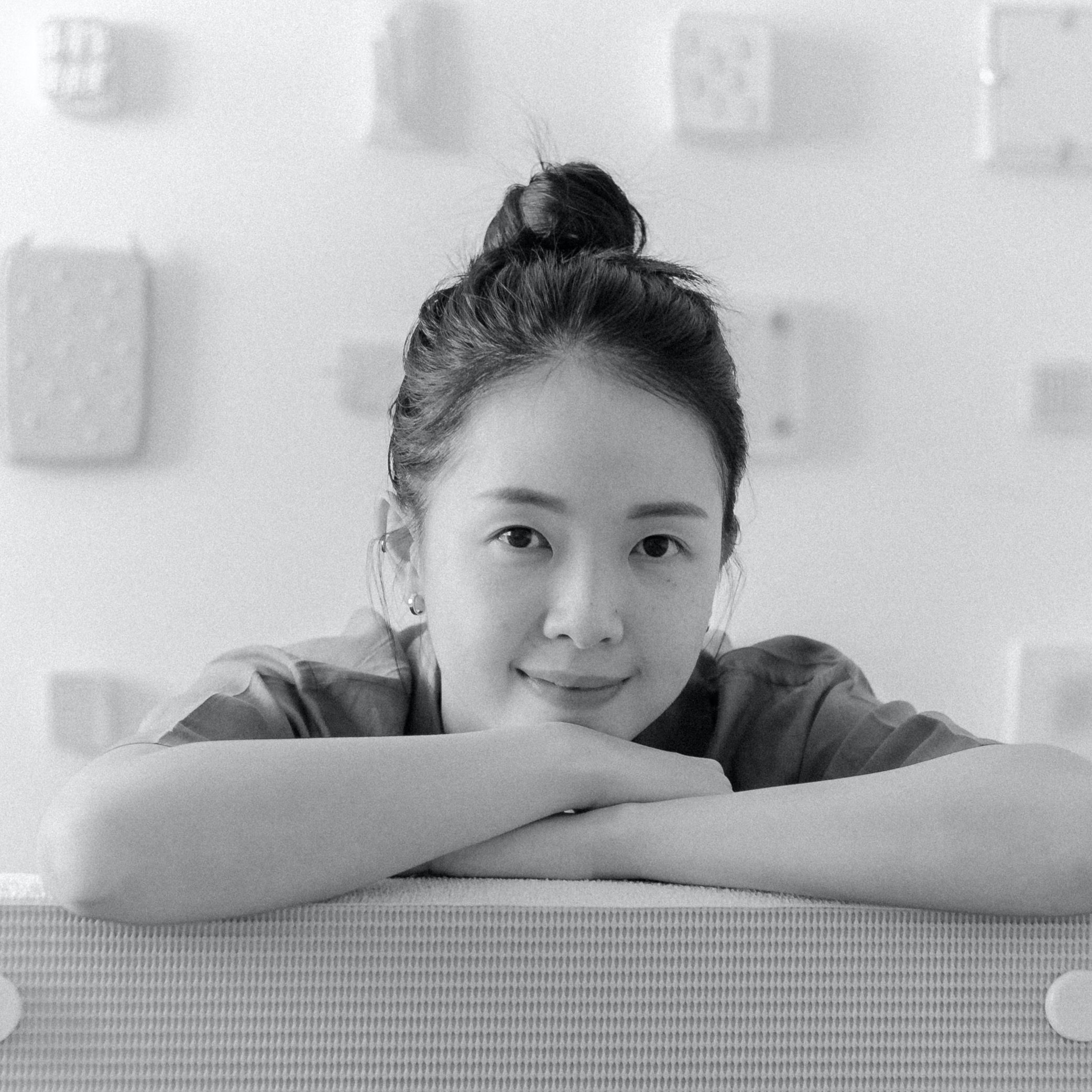 Leow Wei Li
Born: 1994
Hometown: Singapore
Based in: Singapore
Wei Li is a painter working with everyday objects and materials in Singapore. She looks for ways to recompose them in her works while examining the colors, surfaces, and textures of daily living.
---
---
Leow Wei Li In The Studio
---
More About Leow Wei Li
What inspires you?
I am inspired by everyday, ordinary objects or materials.
Describe your creative process.
It usually begin with encountering an object that has or had a specific function. I would collect and then spend time with it, exploring different ways to present it anew.
Who are some artists that have influenced your work?
Ellsworth Kelly and Richard Tuttle
What is the most important tool when creating your work?
Scissors!
What is the best piece of advice you have been given?
"One doesn't arrive — in words or in art — by necessarily knowing where one is going. In every work of art something appears that does not previously exist, and so, by default, you work from what you know to what you don't know." - Ann Hamilton
Where do you go for inspiration?
I love to visit stores where people shop for their everyday supplies, particularly home improvement stuff.
---
Credentials
Education
LASALLE College of the Arts
Singapore, 2016
Awards
Young Talent Programme Winner's Solo
2017
TCC-LASALLE Artist Curator Alumni Award
2016
Exhibitions
Figment Case Study Program
Singapore, 2022
Maybe We Read Too Much Into Things
Singapore, 2021
UNTAPPED VADA Alumni
Singapore, 2021