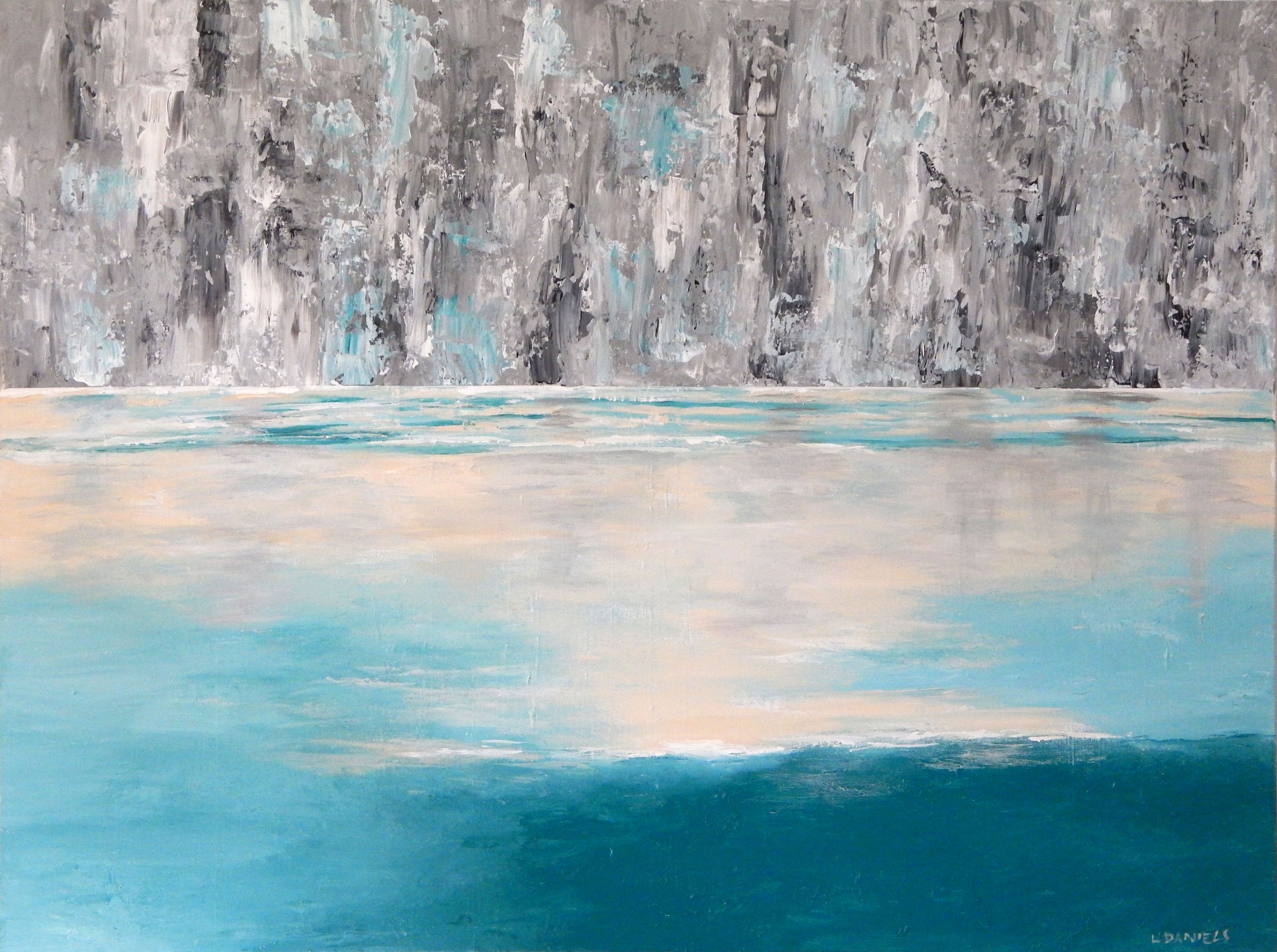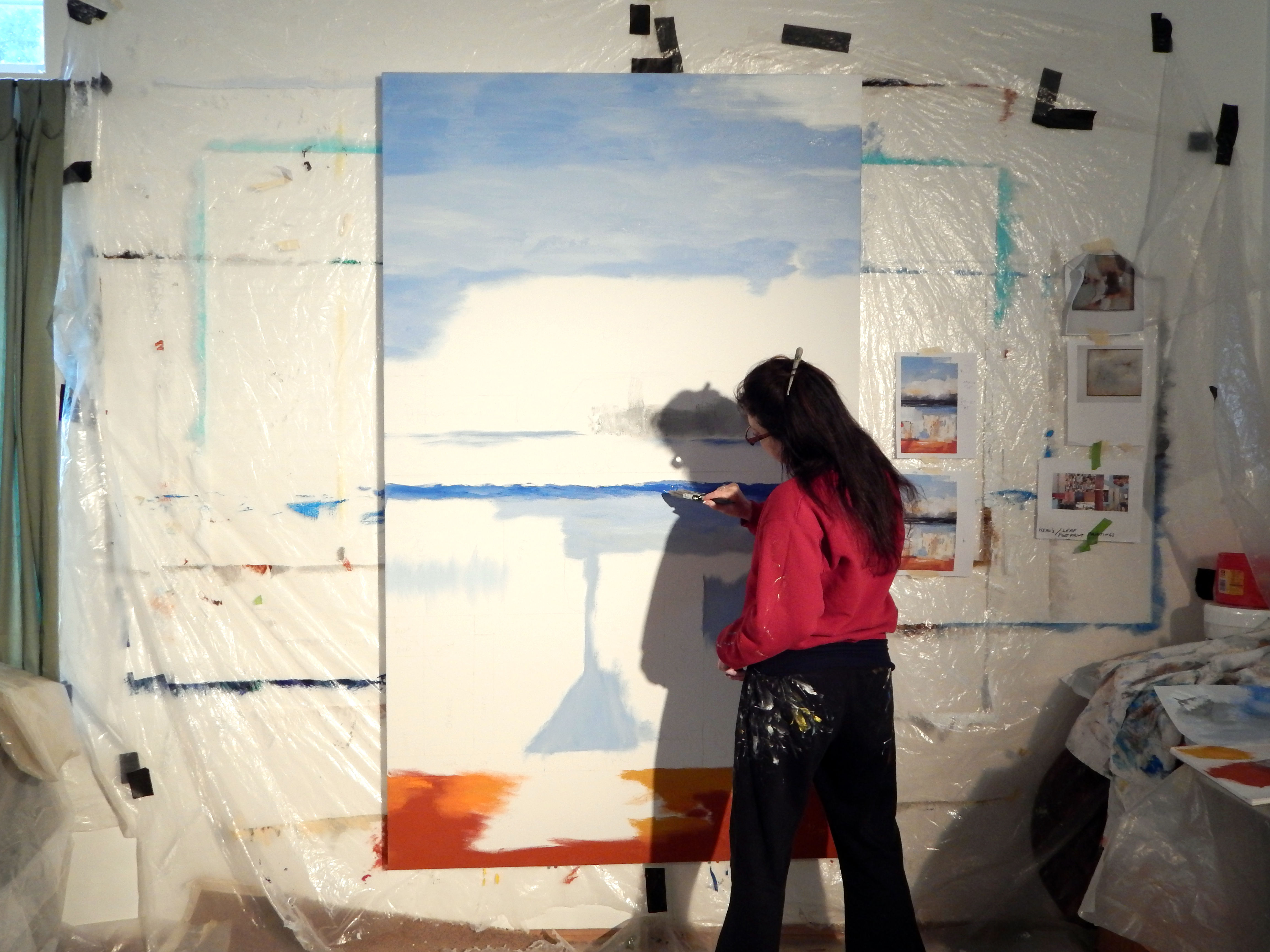 Lisa Daniels
Hometown: Los Angeles California
Based in: Washington
*Note: The artist will be away from 23 - 28 Feb 2023"

Training: Dorothy Cannon's Art Studio, Pasadena Art Center, San Diego Museum Classes, studied under abstract artist Roy Henry, California
Recent Projects: Giclee installation for Lerner Black Hills Hotel in Florida, Hilton Garden Inn Hotel-Bellevue WA, Dibble Engineers office, DCI Engineers Office, Era Living Lobby
Solo Exhibits: Hilton Garden Inn Bellevue WA 2019, Ryan James Fine Art WA 2018, XY Gallery, NY, 1928 Events, Seattle, EM Fine Art Seattle
Group Shows: Kavanaugh Gallery Chicago, The Jones Gallery MO, Studio 103, ERA Living, Parklane Gallery WA, 311 Gallery Raleigh NC, Arts at the Ports Anacortes, Chase Gallery Spokane, Wav Gallery Ventura CA, DAB Art Gallery Ventura CA, Linus Gallery CA, Las Laguna Gallery CA, Red Art Box Rooftop Gallery CA, MT Baker Gallery WA
Awards/Certificates Extensive for more see website
Publications: "Art Buzz 2014" – Juried show-One painting featured in hard cover book, Pacific NW Magazine October 2017 issue my painting in home designed by Amy May featured, Salaan Magazine
---
---
Lisa Daniels In The Studio
---
More About Lisa Daniels
What inspires you?
Inspiration of Architecture including construction to show process, colors and strength and Inspiration of Nature-colors, movement, mood
Describe your creative process.
Looking at my subject matter I first decide the mood, movement, colors, and placement. Once I start painting I then use either palette knife, brush or both. Lately I write poetry to describe the paintings and what they mean to me allowing the viewer to visualize their own meaning.
What are 3 words that best describe your work?
abstract, colorful, bold
Who are some artists that have influenced your work?
a cross between Joan Mitchell and Gerhard Richter
What is the most important tool when creating your work?
palette knife and brush
What is the best piece of advice you have been given?
Your painting will tell the story and let you know the ending
Where do you go for inspiration?
Outdoors to nature and architecture subjects or books and photos.
---
Collections Featuring Lisa Daniels
3 Collections
---
Credentials
Awards
Purely Abstract-Group Show Kavanagh Gallery
2020
Botanicals-Group Show Las lagunas Gallery
2020
Colors-Gray Cube Gallery
2020
Juried August Group Show-The Jones Gallery
2020
Lines Shapes Objects-Fusion Art Gallery
2020