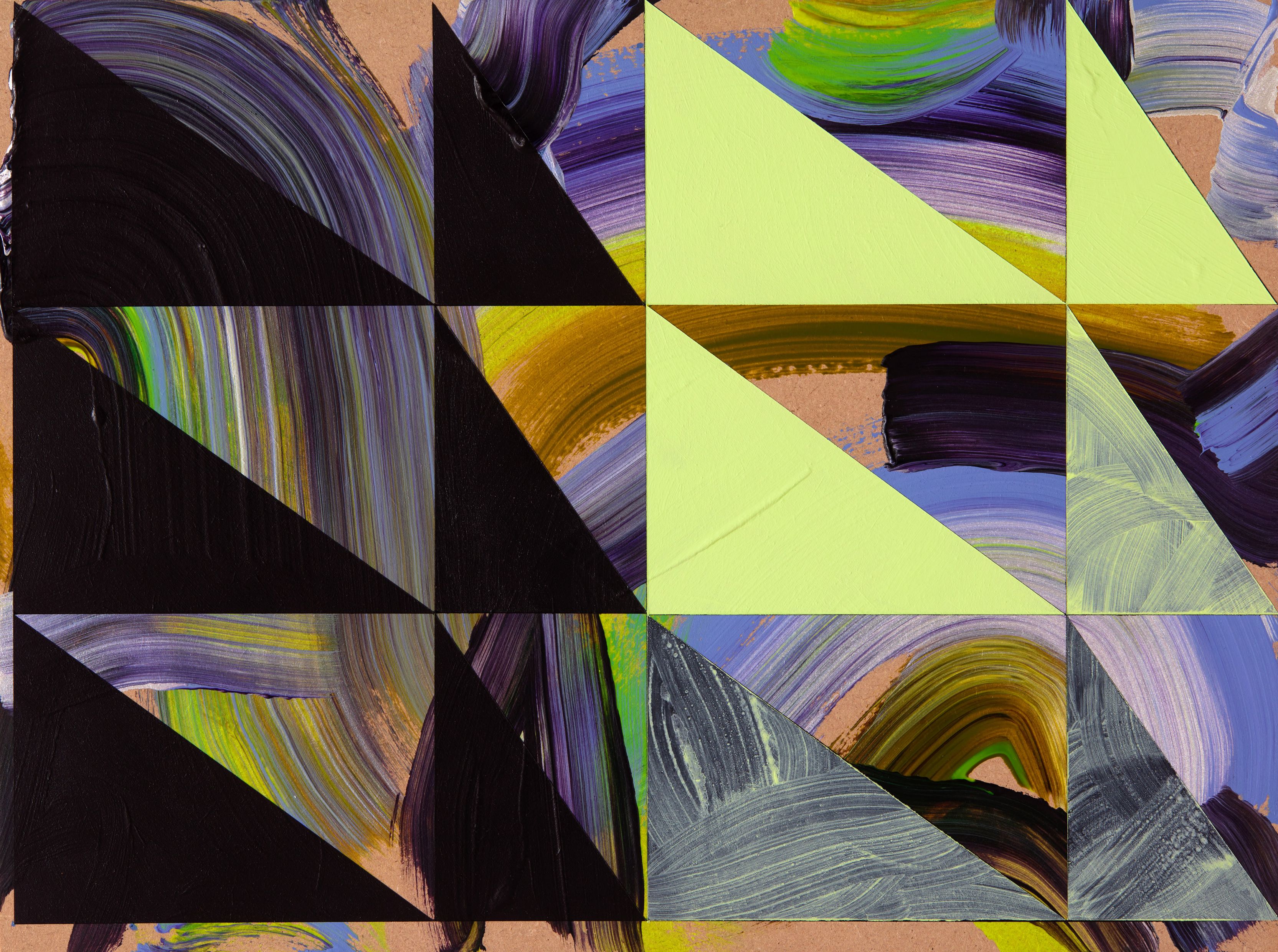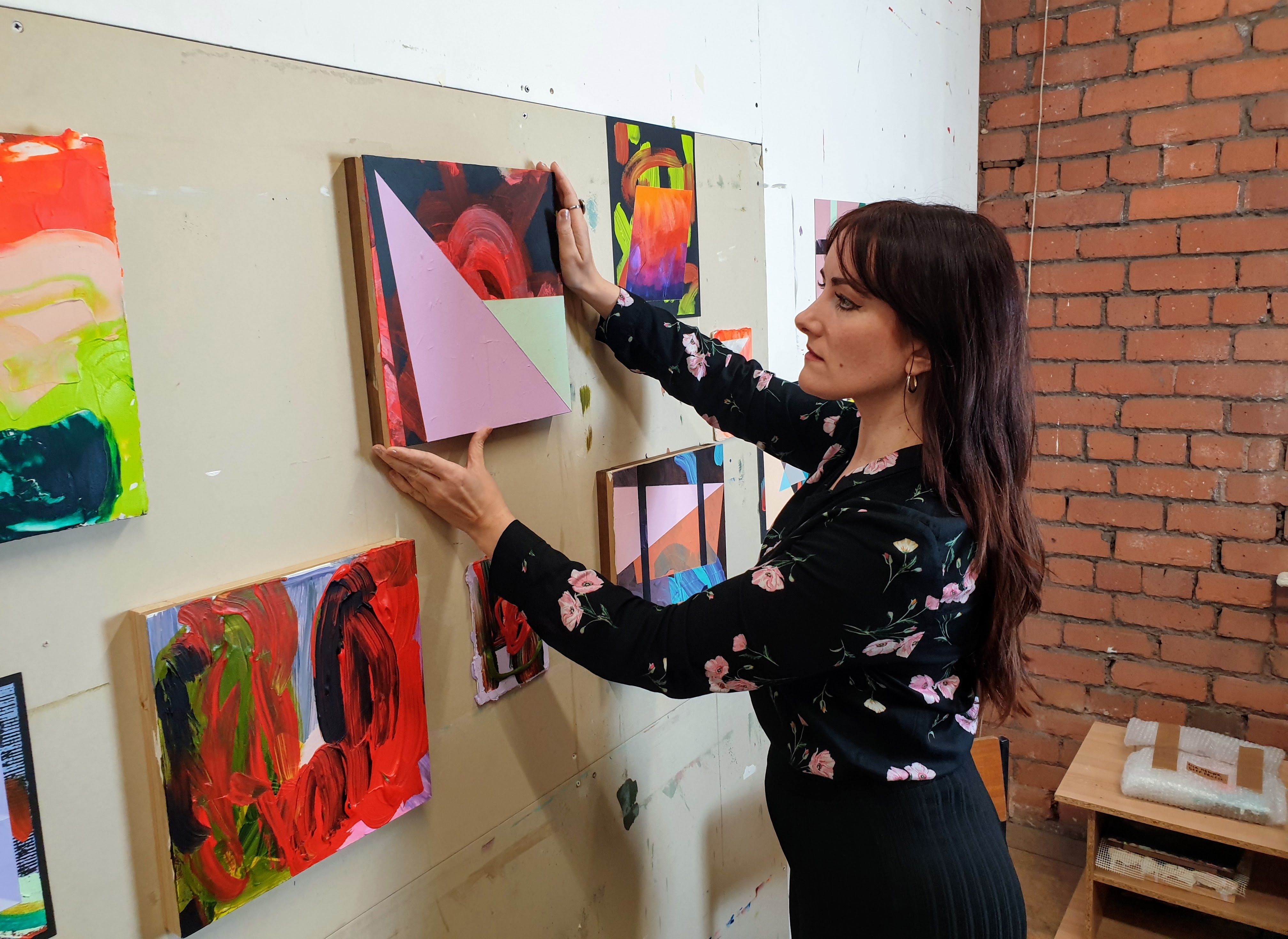 Lisa Denyer
Hometown: London
Based in: Edinburgh
Lisa Denyer is a British painter based at Summerhall Studios in Edinburgh. Her vibrant abstract paintings are developed using paper cut outs which test geometric elements in variations in response to spontaneous gestural marks. Her interest lies in creating a sense of balance or tension in the compositions while playfully experimenting with notions of foreground and background.

Lisa has previously exhibited at Yantai Art Museum, China, The National Museum of Poland, Gdańsk, Volume, Berlin, Messums, Harrogate, and Rebecca Hossack Gallery, London. Her work is held in the Priseman-Seabrook Collection, as well as private collections in the UK, Spain, Italy, Germany, USA, and France.
---
---
Lisa Denyer In The Studio
---
More About Lisa Denyer
What inspires you?
My influences range from the natural world to the urban environment. Everyday visuals from architecture, fashion and digital aesthetics infiltrate and inform the work.
Describe your creative process.
Surfaces are developed using collage in an approach that is both spontaneous and contemplative. Geometric elements are tested in variations using paper cut outs before a composition is set, often framing gestural marks. The supports are dense and weighty and usually handmade. Heavy plywood, clay, panel, sandpaper, and wood are used as surfaces on which to work. These are selected for their textual qualities and for the way they assist, and disrupt the application of paint.
What are 3 words that best describe your work?
Colour, movement, balance
Who are some artists that have influenced your work?
The work tends to evolve in a series, the most recent being inspired by women of the Bauhaus such as Michiko Yamawaki and her interest in material properties, and the geometric textile designs of Gunta Stölzl and Anni Albers. Philip Guston and Hilma af Klint are also big influences.
Where do you go for inspiration?
I get a lot of inspiration from reading, Huruki Murakami is one of my favourite authors. I'm lucky in that the walk to my studio is right through a park which is very green and leafy. I find this walk inspiring every day as the landscape changes. This puts me in a really good mindset for painting.