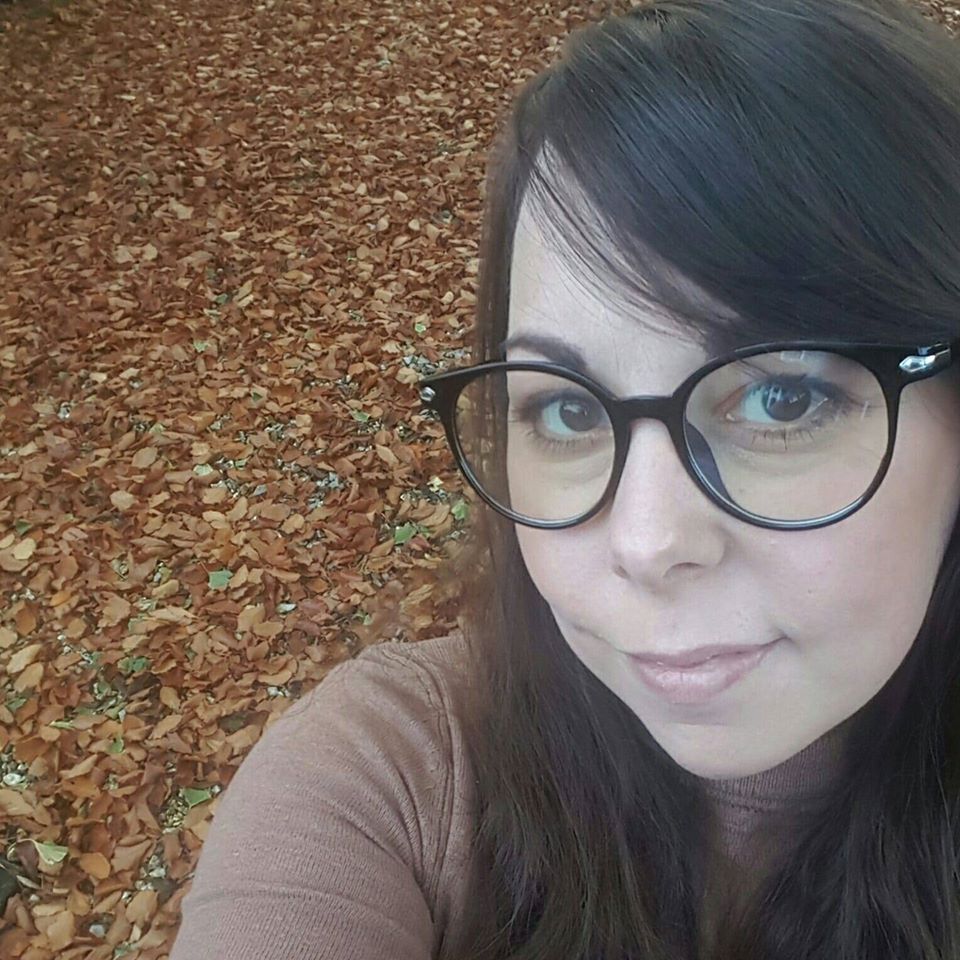 Lucy Moore
Hometown: Leeds
Based in: Brough
I have always enjoyed being creative but lacked the confidence to pursue a career as an artist, after many nudges from family and friends I decided to bite the bullet.

I set out on my artists adventure in Feb 2014 I used my loft for a studio and spent every spare moment experimenting and creating.

In Feb 2015 I signed up to several online galleries, every painting I sold boosted my confidence and I would spend hour daydreaming of becoming a full time artist.

Since then I have come a long way and have been able to purchase my own studio, I now have a little sanctuary in my back garden.

When I am not working as a part time book keeper, I can be found hidden away in my studio creating original artworks.

I am inspired by the nature around me, from flourishing meadows to the crashing waves in the ocean, however I do like to add my own twist on things. I do love to work freely with abstract using colours and textures to guide me.

For me Art is a necessity, I need to paint. The colours and images that swirl round my head daily I capture on canvas.

I feel very privileged to have sold my work all over the world.

My dream is to become a full time artist, With each painting I sell I take a step closer to achieving my goal.

13/08/2018 I took a leap of faith. Currently working as a full time artists.

"If you give up on your dreams, what's left?" (Jim Carrey)
---
---
Lucy Moore In The Studio
Do what makes you happy!
---
More About Lucy Moore
What inspires you?
The metamorphic colourings of nature as the seasons roll into each other.
Describe your creative process.
My creative process usually starts off with an idea that's been scribbled in a notebook, followed by a colour palette. Sometimes a mini mock up is required to see how my chosen colour palette works together.
What are 3 words that best describe your work?
Vibrant, enthusiastic and Splashy.
Who are some artists that have influenced your work?
My main Influence comes from Jackson Pollock, He was widely noticed for his "drip technique" of pouring or splashing liquid household paint, this is where I developed my string grass technique from which you can see in my signature meadows.
What is the most important tool when creating your work?
The tool I can't live without is my adapted paintbrush that gives the perfect splash,
What is the best piece of advice you have been given?
Don't take rejection to heart, being apart of the artworld you have more doors closed on you than you have open, Art is subjective what one curator loves another doesn't. I have lost count of the number of exhibitions my work has been rejected from. Also stay clear of vanity galleries wanting money up front to sell your work .
Where do you go for inspiration?
Inspiration is all around us, for me I love to watch the the countryside change through the seasons from meadows in spring with a kaleidoscope of colour coming up through the earth to the crispy oranges, brown and gold of Autumn that carpet the ground beneath my feet.
---
Collections Featuring Lucy Moore
1 Collection
---
Credentials
Exhibitions
Battersea Art Fair
United Kingdom, 2022
Open Exhibition, Ferens Art Gallery
United Kingdom, 2015
Harrogate International Visual Arts Expo
United Kingdom, 2015