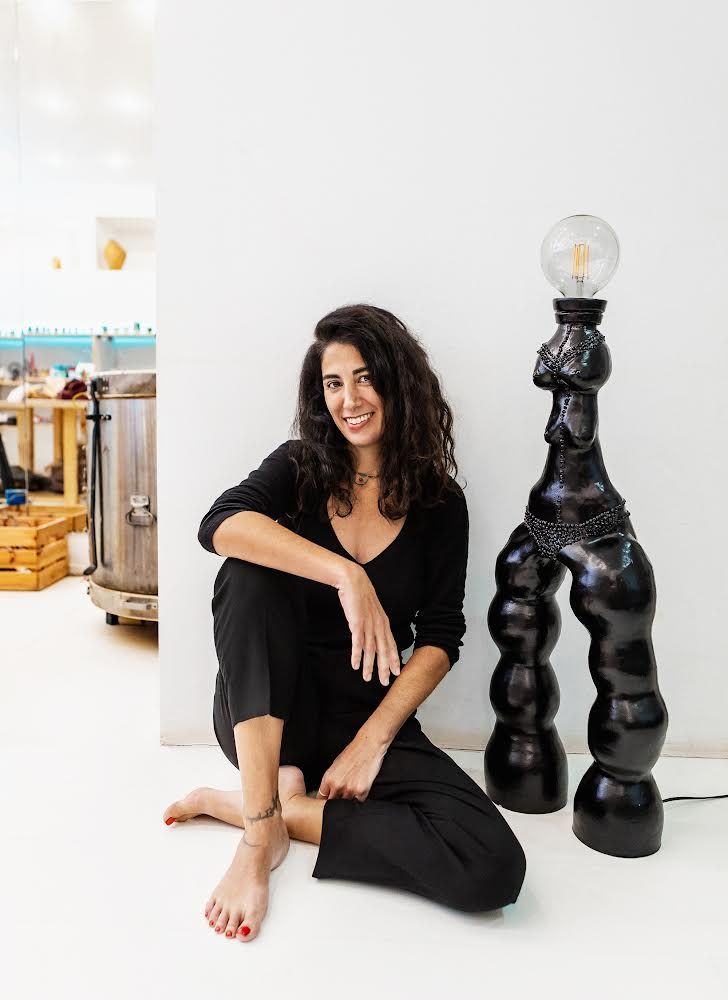 Maria Economides Ceramics
Hometown: Thessaloniki
Based in: Athens
My name is Maria Economides and I was born and raised in Thessaloniki Greece. I studied business administration to run my family business of timber trade , but arts and crafts was always part of my life . in 2010 I moved with my family in Shanghai , China where I lived for 8 years having the opportunity to travel all over Asia and discover different cultures . I moved to Athens , Greece in 2018 and started studying ceramics which became my passion because In contrast to this era of instant gratification we're in, clay needs time, patience and concentration. You need to be present and focus your mind on the material you have in your hands. When I work with clay, I disconnect from every other thought. That, for me, is incredibly important.

I always did things with my hands like knitting or wood carving. But when I first touched clay, I immediately felt that it was something different. I felt an instant connection; the clay is fragile but at the same time strong. My first thought was that it is just like me and most of the women I know. That inspired me.

When I work with clay I feel that I enter into a dialogue with the material. I enter a relationship with it. Clay sets its limits and shows me what it likes and what it does not like. I try to make that work for me.

Body parts collection is a series 
inspired  by anatomical votive offerings 
using  the ancient technique that involves creating forms without a pottery wheel , using the hands , finger and simple tools. Decorated  in bold colors  with slips , terra sigillata or glazes  the forms wants to play between the functional and sculptural with a dose of humor .
---
---
Maria Economides Ceramics In The Studio
"Pottery is a continuous curiosity. How it is made, the way it feels, its shape and surface, how the ceramic object exists within a home. My forms interplay between the functional and the sculptural with a dose of humour. All my ceramics are handcrafted, using only the simplest of tools".
---
More About Maria Economides Ceramics
What inspires you?
My work is entirely handmade and with its contemporanity it bridges humour with the kitsch exuberance of the 70s nostalgia.
Describe your creative process.
All my work is entirely handmade using only my hands , fingers and very simple tools .
What are 3 words that best describe your work?
Playful , Colorful , Vintage
Who are some artists that have influenced your work?
My work have been influenced by the Ancient Greek pottery
What is the most important tool when creating your work?
My hands
What is the best piece of advice you have been given?
Do what you love
Where do you go for inspiration?
Museums
---
Collections Featuring Maria Economides Ceramics
1 Collection
---
Credentials
Exhibitions
Resilient Clay
United Kingdom, 2023
Keramiko Design
Greece, 2022
Shapes of stories
Greece, 2022
1000vases for Milan Design Week
Italy, 2021