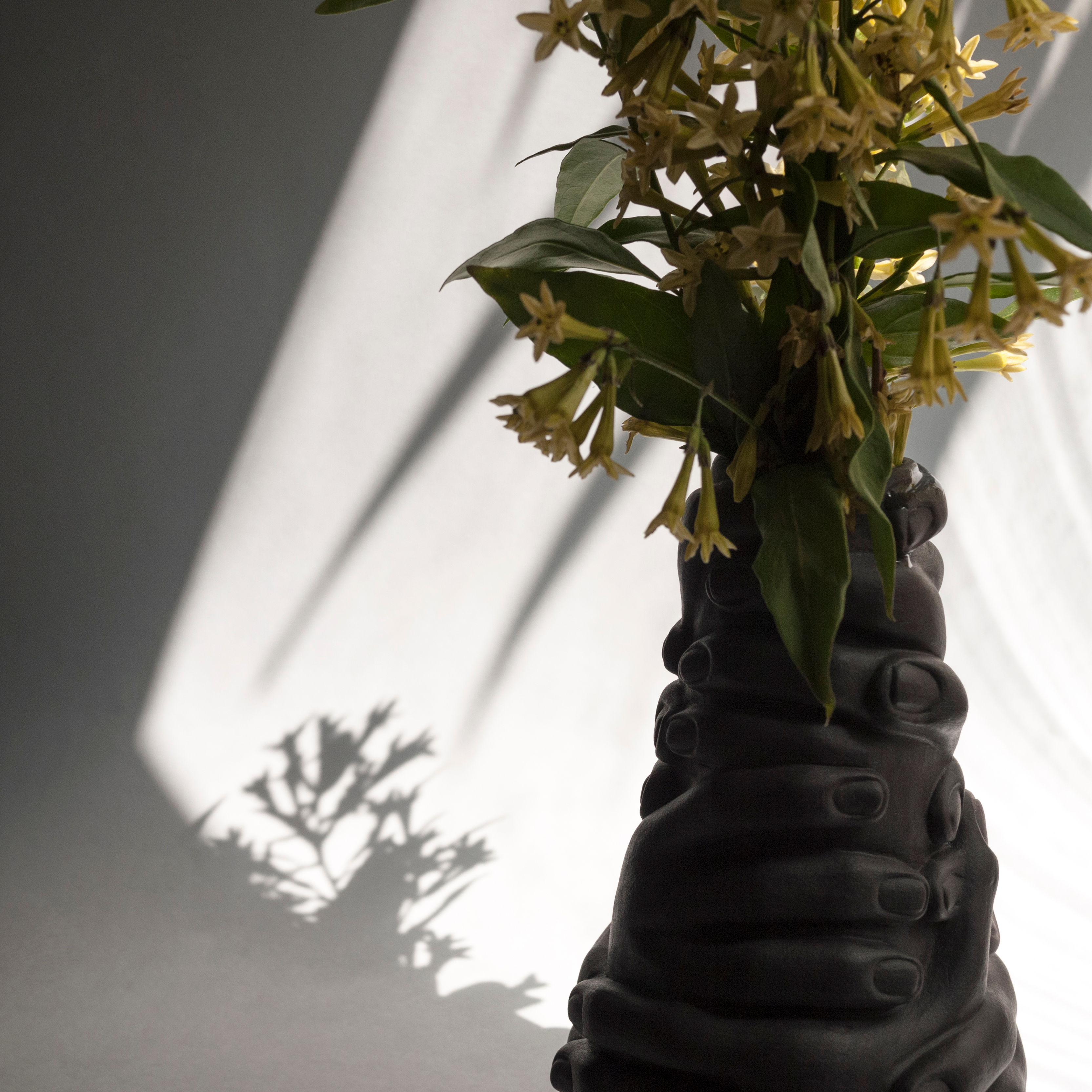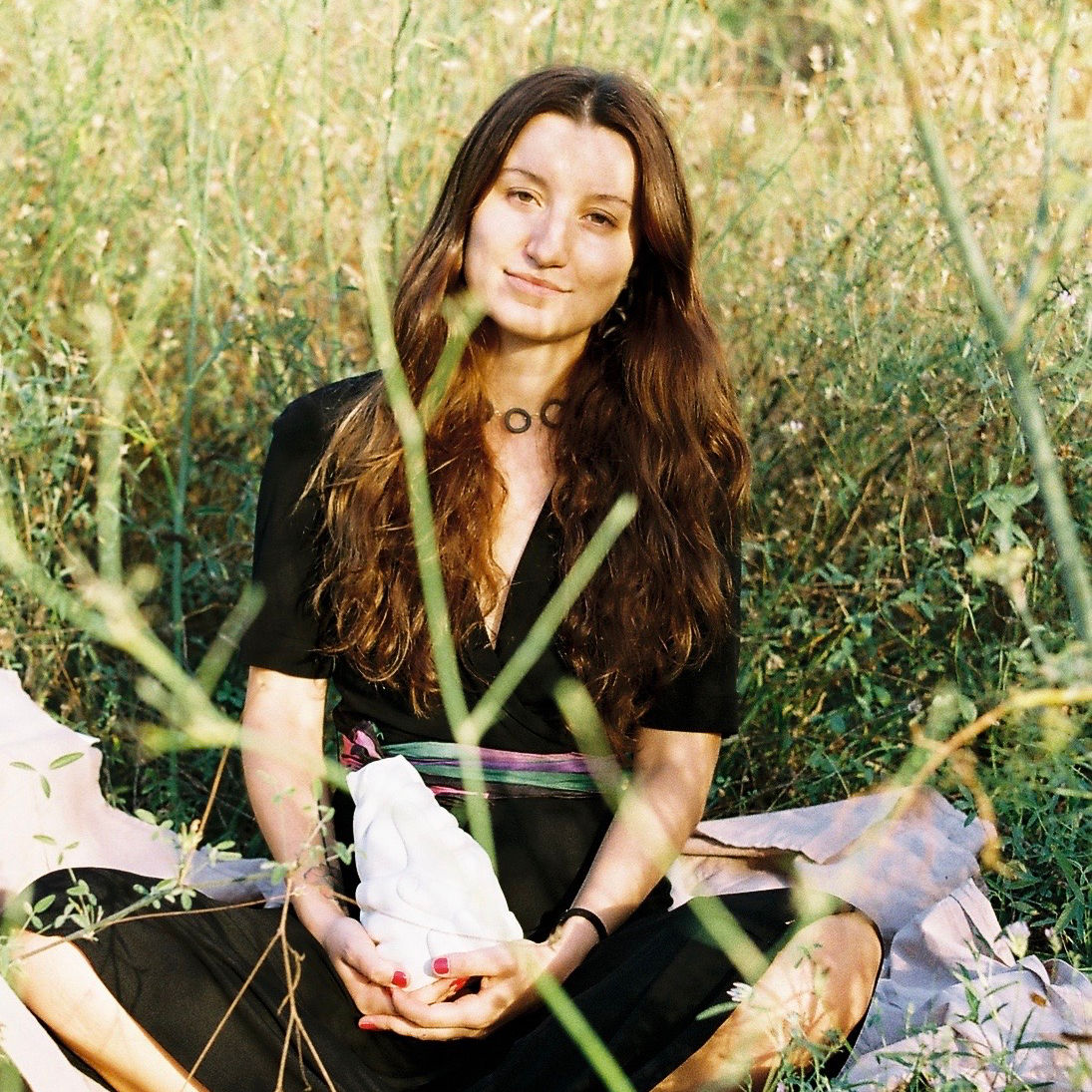 Maryia Virshych
Born: 1989
Hometown: Minsk, Belarus
Based in: Barcelona
Maryia Virshych (b. 1989, Minsk, BY) received her Design Research MFA from the Bau Design College
in Barcelona, Spain (2016) and a BA in Architecture from Belarusian National Technical University
(2012).

Maryia has a background in architecture, space and product design, and craft; all of which reflects
on her current work.

She held positions as a creative at Jordi Canudas Studio, Curro Claret Studio, Fundació Antoni
Tapies and Dada Studios. In 2019 she started her own artistic studio - virmary, working primarily with
ceramics.

Maryia is a recipient of numerous design awards, such as Design Award from Royal Society of Art and
Residency Award from Domaine de Boisbuchet. She showed her work at various collective exhibitions:
CICA Museum (Gimpo-si, KOR), SiteBrooklyn Gallery (NYC, USA), 1000 Vases (Paris, FR), Toussaint at Palais Galerie (Neuchatel, CH), Hangar (Barcelona, ES), Sala d'Art Jove (Barcelona, ES), Cluster Crafts (London, UK), Milan Fashion Week, etc.
---
---
Maryia Virshych In The Studio
Breathe in. Breathe out. Absorbing and releasing Mediterranean calm.
---
More About Maryia Virshych
What inspires you?
I am constantly motivated by natural processes and organic forms, this includes the way a leaf falls from the tree, a pattern a cloth makes when folding, a glass pebble washed from the sea, etc. Mindful observation is a never-drying source of inspiration. I also look for new shapes by paying close attention to everyday gestures and movements.
Describe your creative process.
An idea can come to my mind at any place. I first play with it a little in my imagination. Then I write it down ad leave for some time. Later (it can take days or it can take months) I come back to it; if it's worthy it's usually already evolved into something bigger. This is when I start building it in clay: working on the details, thinking of the processes, trying new methods and tools. The refining goes on until I'm in love with the work. We part ways, and the journey begins again.
What are 3 words that best describe your work?
Refined, Intuitive, Responsible
Who are some artists that have influenced your work?
Isamu Noguchi, Constantin Brancusi, Joan Serra, Georgia O'Keeffe
What is the most important tool when creating your work?
Most definitely, my head and my hands. Then comes a sculpting stick.
What is the best piece of advice you have been given?
¨Interest is the most important thing in life; happiness is temporary, but interest is continuous." Georgia O'Keeffe
Where do you go for inspiration?
Books, old movies, anthropological papers with pictures and a forest.
---
Articles Featuring Maryia Virshych
1 Article
---
Credentials
Education
Barcelona Design College
Spain, 2016
Belarussian National Technical University
Belarus, 2012
Awards
Domaine Boisbuchet Residency Award
2019
Rijksstudio Award. Top 30
2017
Royal Society of Arts
2016
Andreu World Design Contest
2015
Exhibitions
Cluster Crafts
United Kingdom, 2021
Toussaint
Switzerland, 2020
Sala d"Art Jove
Spain, 2019