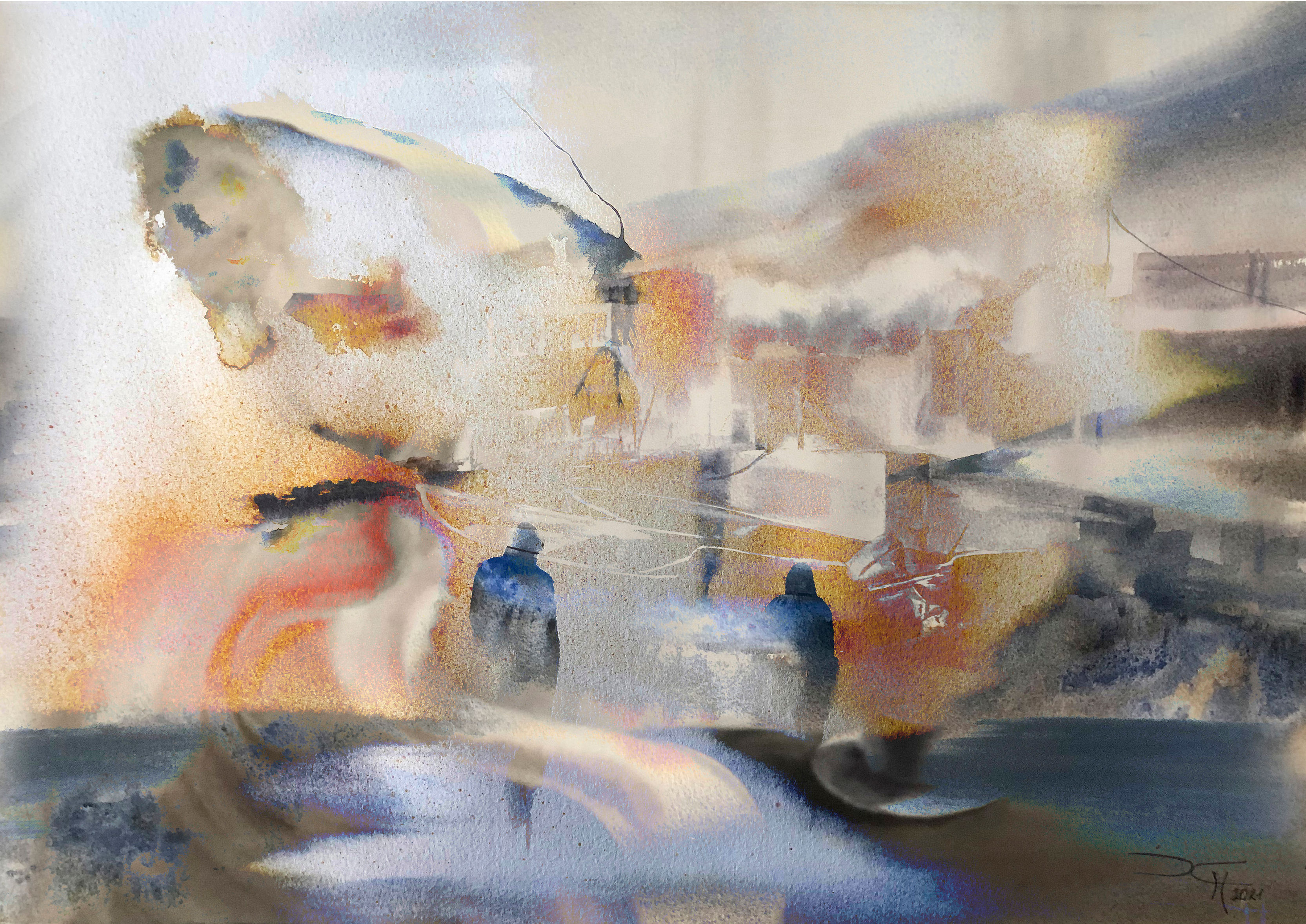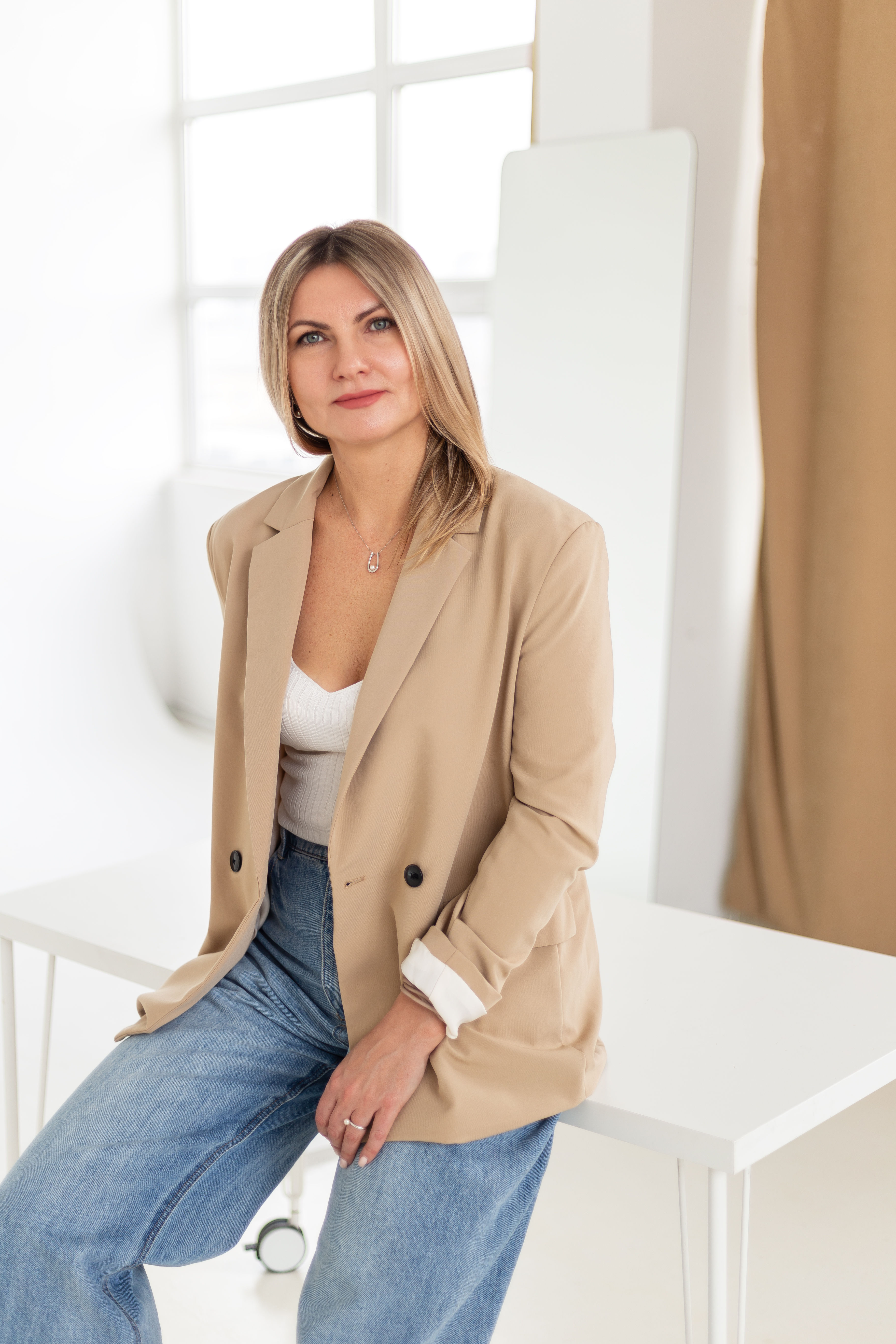 Nadia Khovaeva
Born: 1976
Hometown: Volgograd
Based in: Volgograd
Nadia was born and grew up in Russia. She has been involved in creativity since childhood, she drew a lot. Childhood spent in Mongolia had a great influence on the perception of the world. It was then that she realized how diverse the world is - a different nature, people, culture. Buddhist temples, masks, giant statues, music, ornaments amazing the imagination. All this enriched the inner world and had a great impact on the development of personality. These paintings remained forever, like prints, in her memory, which would become the subject of her research in the future.
Nadia entered the Volgograd Academy of Architecture and Construction. She graduated from the S.Nesterova School of Art, studied contemporary art, philosophy and psychology. It was a long journey that led her to her origins - creativity became her way of life, and life became creativity. Nadia is a member of the watercolor community IWS Globe, Member of the Union of Watercolorists of Russia
Her works are in private collections all over the world.
s an artist Nadia is interested in a person's worldview, their self-awareness. She explores the mechanisms of memory, deep-rooted beliefs, emotions and memories that are stored in the brain system and control people's lives on a subconscious level. Memory acts as a link between a person's past, present and future.
---
---
Nadia Khovaeva In The Studio
the studio is a place of strength for me
---
More About Nadia Khovaeva
What inspires you?
love, communication with creative people, including through their art
Describe your creative process.
The picture becomes a game experiment that allows her to reveal the traditional optics of perception of reality and explore more deeply the inner space located beyond the mind. My creative process looks like an impulse to embody inner visions and feelings. The viewer subconsciously picks up these vibrations, his feelings and emotions serve as a response. In this way, there is a transformation and movement of energy between me and the viewer.
What are 3 words that best describe your work?
movement, continuity and transformation
Who are some artists that have influenced your work?
Umberto Boccioni, Dorothea Tanning, Andre Breton, Malevich, Kandinsky
What is the most important tool when creating your work?
obsession with the idea and wonderful music
What is the best piece of advice you have been given?
don't go with the flow, create your own life
Where do you go for inspiration?
going to travel or going to an interesting exhibition
---
Credentials
Education
The school of modern art
Russia, 2016
Volgograd Academy of Architecture and Construction
Russia, 1998
Awards
finalist of the contest "Creating the future 2050"
2022
Thorns and Roses series - finalist of the Art and Sport
2022
Finalist award InternationalFoundationContemporaryArt,Poland
2021
IFAM Global Malaysia - the finalist of the contest
2021
The winner of International Competition Brussels
2020
Exhibitions
Careless movement as the beginning
Russia, 2022
4th International Biennale of Modern Watercolors
Russia, 2022
exhibition of contemporary art "White Light"
Russia, 2022
"The World of the body", YY Modern Artfond
Russia, 2022
Art and Sport
Russia, 2022
VMII .Mashkov "What unites us"
Russia, 2021
International Watercolor Exhibition
Japan, 2021