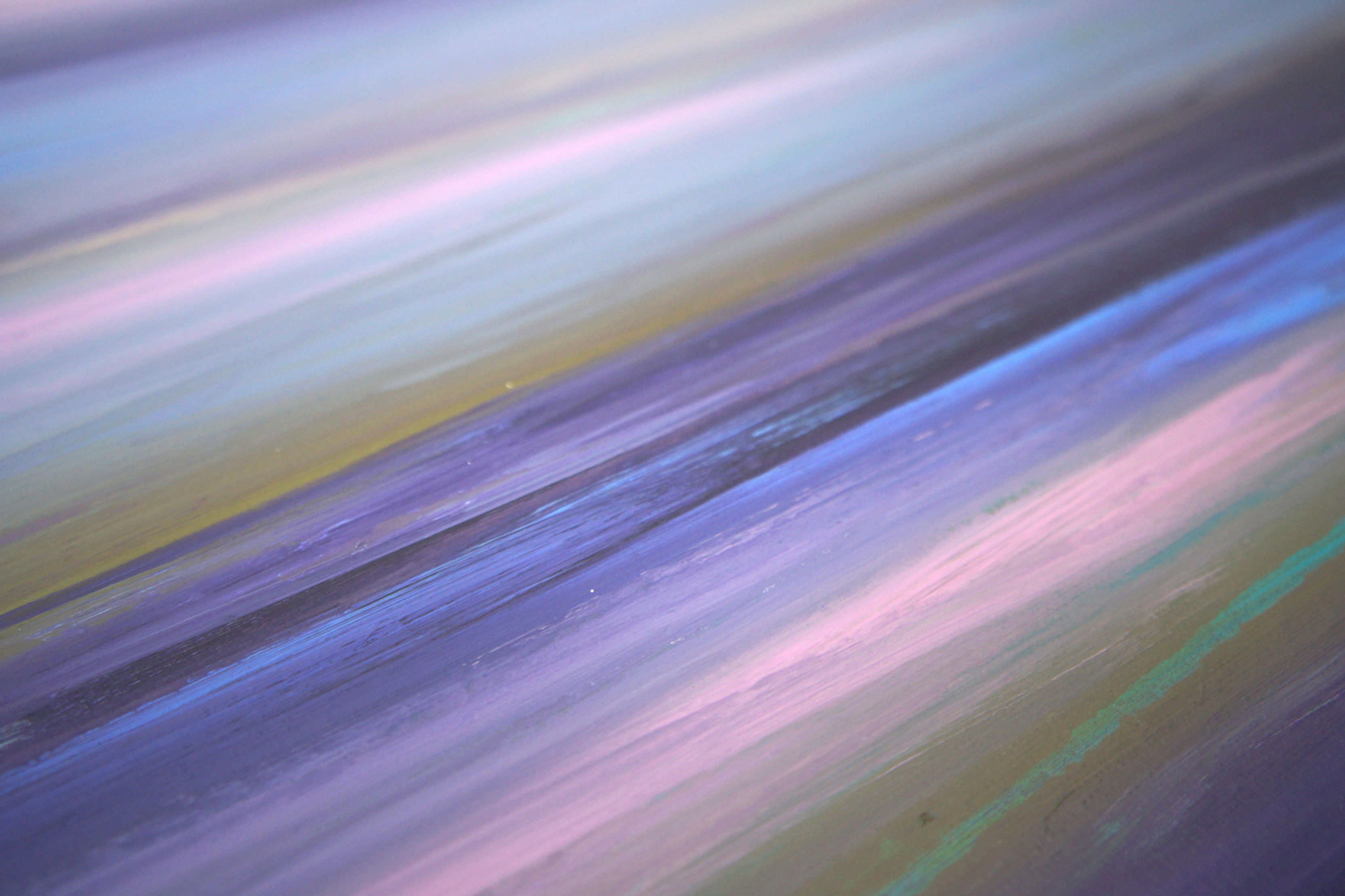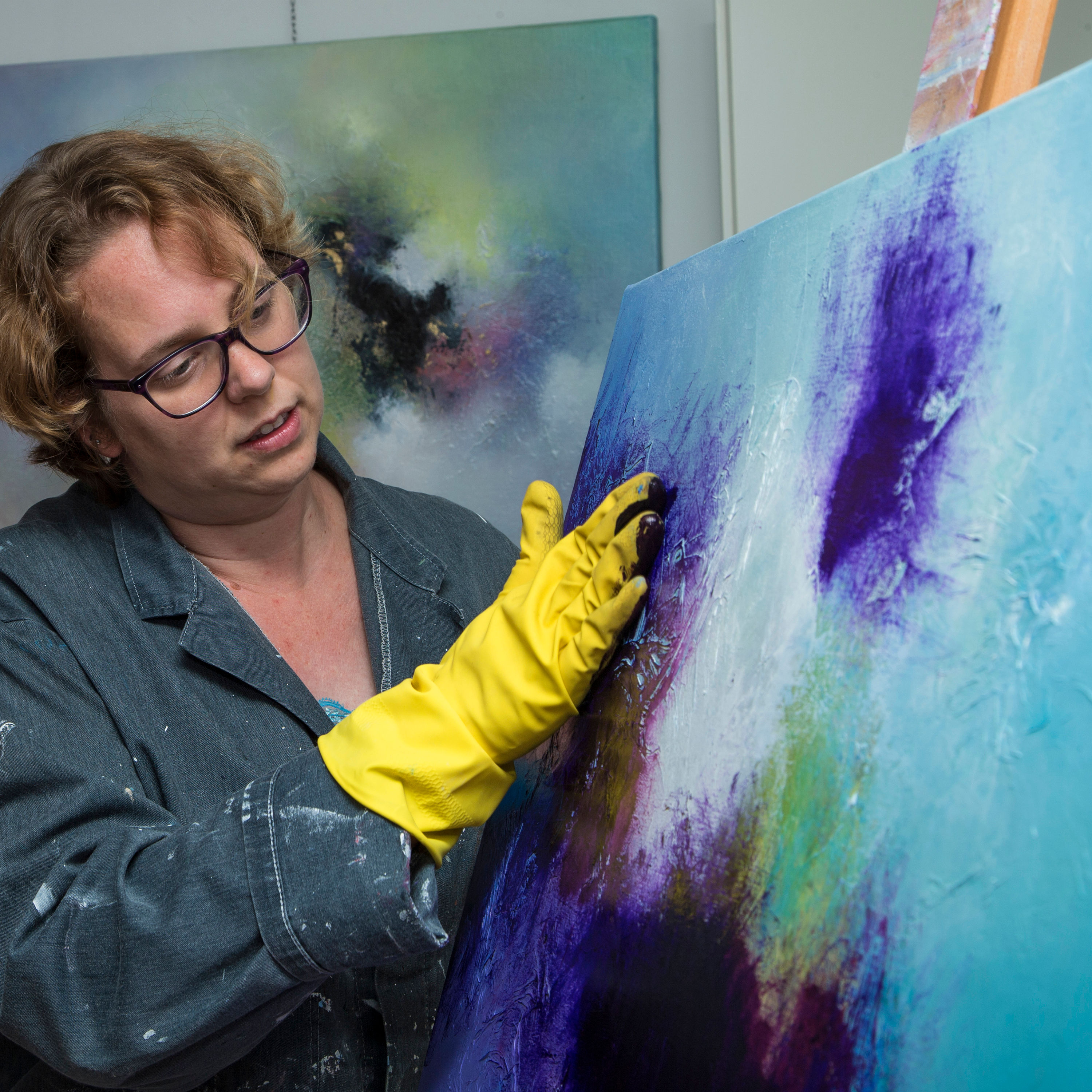 Nicole Cijs
Born: 1979
Hometown: Hoofddorp
Based in: Hoofddorp
Nicole Cijs (1979) creates abstract work and imagined landscapes, largely using a process she devised with fibers, grout, fabric, paper, acrylic paint and other mixed mediums. Born in Hoorn, The Netherlands, Nicole completed a BA degree in Cultural and Social Education.
Her drawings and paintings are represented in private collections in Europe and overseas. Colour, texture and atmospheric light are her greatest themes. Most recently Nicole has focused more on the study of the natural world, creating landscape paintings. Having lived in both NL as the UK, the landscapes, light and colours of these two countries influence her work greatly. Revealing a versatile artist who explores abstract mixed media techniques, as well as more traditional approaches.
---
---
Nicole Cijs In The Studio
I never feel more connected with myself and the here and now, than when I give myself permission to drift. I'm always in search of that forever changing moment when you feel like a speck in the universe, but somehow grow emotionally three foot tall. Starting a painting is like a journey unfolding. Opening a book on it's first page or taking that first step.
---
More About Nicole Cijs
What inspires you?
Music, nature, colour, textures and light
Describe your creative process.
Transported to a place where there is no need to explain anything or answer any question. To just dive in to that feeling that exists somewhere between reality and memory. The whole process is simultaneously subtle and bold, complex and simple, planned and spontaneous.
What are 3 words that best describe your work?
Nature, Colour and Texture
Who are some artists that have influenced your work?
Clannad transports me to another world, Monet for embracing colour and finding the light, Elizabeth Gilbert for giving me permission
What is the most important tool when creating your work?
The right brush at the right time
What is the best piece of advice you have been given?
Make your work insignificant, but important
Where do you go for inspiration?
In to my studio or in to my garden