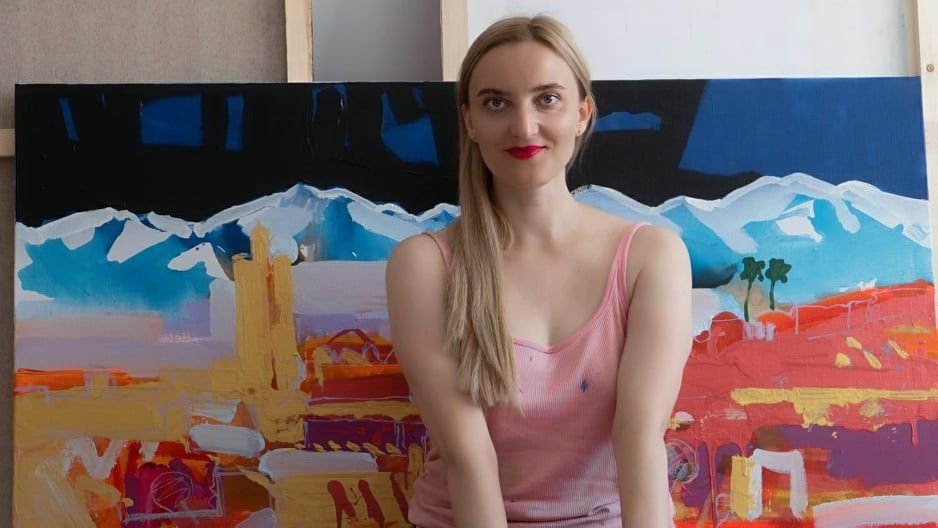 Olesia Lishaeva
Hometown: Taman
Based in: Taman
Lishaieva Olesia
graduated from Art College and Sankt -Petersburg University
Since 1998 take part in Ukrainian, Russian, and international art exhibitions and art symposiums.
Honored with several international awards and certificates.
Member of Ukraine artist Union
Member of Union arts of Russia
Member of International Association of Art
Works are in the collection of the Museum of Modern Art in Kiev, the House of the Museum of Voloshin and Koktebel, the Bakhchsarai Historical and Cultural Museum of the Reserve, as well as in private collections in Russia, Ukraine, France, Albania, Belarus, Bulgaria, Serbia, Great Britain, Spain, Germany, Turkey, Montenegro, India, Tunisia and the USA.
All my artworks are made with oil or acrylic paints on canvas or mix media on paper, also I sell prints. I love to use in my art opened colors and to mix materials, meanings, and myths. Traveling influenced my creativity and inspire me in my art.
My main inspiration comes from deep inside and through observation of natural scenes.
I like to paint etudes transmitting on my canvases the feeling of freedom and reunification with nature. My work most always
has a reference to landscape or nature. Mainly, I use palette knife to paint flowers, palm trees, sea and the sunshine which are the main subjects of my artworks.
I'm interested in the history and philosophy of myths and ornament. Some of my work is abstracted translations of memories. I've always been genuinely in love with every job I've done. My art is full of colors and emotions and customers said about the good energy of my artworks.
---
---
Olesia Lishaeva In The Studio
---
More About Olesia Lishaeva
What inspires you?
I am inspired by traveling, stories and myths, the culture of various peoples
What are 3 words that best describe your work?
color, form, emotion
Who are some artists that have influenced your work?
Matisse, Picasso, Klee, Nicolas de Stael, Rodko.
What is the most important tool when creating your work?
paints
What is the best piece of advice you have been given?
continue
Where do you go for inspiration?
City streets, embankment, museums
---
Collections Featuring Olesia Lishaeva
1 Collection
---
Credentials
Awards
Honorary Diploma of the XIII Biennale of Chamber Watercolors
2020
Diploma of the first degree of the XII Biennale Watercolors
2018
Honorary Diploma International exhibition-competition
2018
second place at the international competition of art Spain
2006
Exhibitions
all about colors
Russia, 2021
world with Love
Russia, 2020