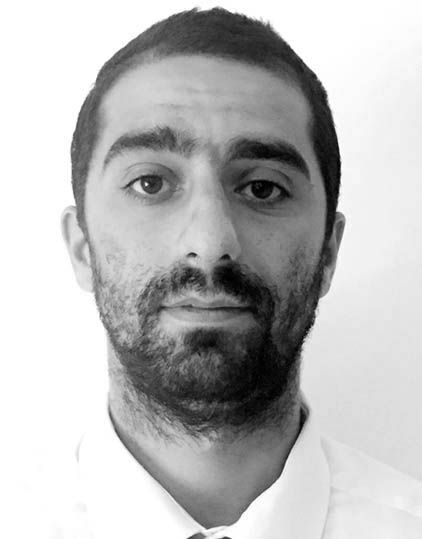 Omar Zeidan
Born: 1983
Hometown: Lebanon
Based in: Abu Dhabi
Omar Zeidan is a young, talented mixed media Lebanese artist.

This multi-talented artist's passion for art began at a very early age, when he started painting alongside his mother, Salwa Zeidan an established sculptor and painter. He created his first sculpture when he was only 12 years old and later expanded his passion to the field of music, and this proved to be very fruitful for shaping and further nurturing his current artistic expression. His artistic sensibility gradually progressed into digital through time to meet his own pace of development and growth. Refusing to be influenced by other artists or conventional artistic expressions, he pursued his own path, searching for distinction and identity in everyday scenes.

Today his artworks can be found in various collections, public spaces, hospitals and 5-star hotels including the Rocco Forte Hotel in Abu Dhabi. His paintings where exhibited in Abu Dhabi Art Fair and Bahrain Art Fair. He has had 3 solo shows and numerous group exhibitions at the Salwa Zeidan Gallery.
---
---
Collections Featuring Omar Zeidan
1 Collection