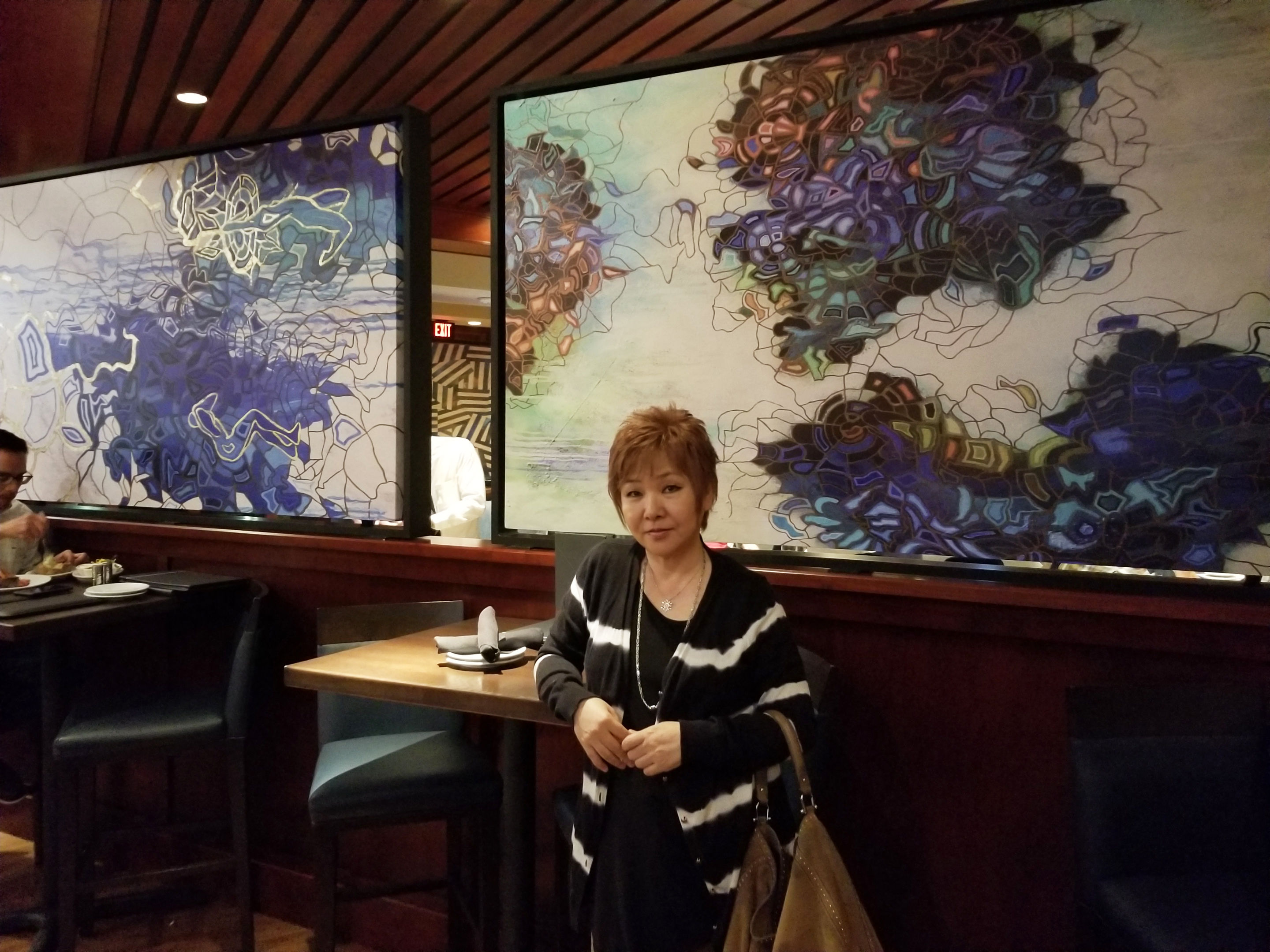 Peggy Lee
Hometown: Seoul, Korea
Based in: Los Angeles, CA
Peggy Lee was born in Seoul, Korea and has resided in the United States for a long period of time. Having been educated with a bachelors of fine arts from Korea, she studied art in the United States as well. As a full-time artist and art educator, her vision is multifaceted and cultural at the same time. Her level of creativity is outstanding with a strong work ethic. She often states that painting is very much habitual and a daily pattern. She makes art a part of her schedule but in actuality, it is her life. Her current work reflects the fact that society is slowly dissipating into a world of isolation. Our constant obsession with networking online is deterring us from the true values or morality we claim to hold true. Peggy's works can be seen as a huge cobweb in it's entirety, which ironically mirrors how technology works. It represents the need and re-evaluation for tradition, unity, and a love for humanity. Her art is a direct representation of creativity, depth, and complexity. Ultimately, her work continues to be inspired by the mutuality in people all over the world.
---
---
Peggy Lee In The Studio
---
More About Peggy Lee
What inspires you?
For my recent series, human connection is the main inspiration. Indirectly, my paintings reflect the need for more unity, togetherness, and equilibrium.
Describe your creative process.
For most of my paintings, I start with the background. After choosing the mother colors, I start the outlines and build from there. I paint what I'm feeling and inspired by at the time.
Where do you go for inspiration?
I'm also an art educator so I get a lot of inspiration from my students and the people around me.
---
Collections Featuring Peggy Lee
13 Collections
---
Articles Featuring Peggy Lee
1 Article
---
Credentials
Awards
Best Modern and Contemporary Artist, Florence Italy
2019
CFA Artist of the Year Award and Grant
2018
International Prize Leonardo Da Vinci Award, Florence Italy
2017
Art Market Magazine Gold List, Best Contemporary Artist
2017
LA Artcore First Online Art Competition
2015
The Beverly Hills Art Show, 2nd place
2014
Circle Award Best in Show, PV Art Center, Juried Exhibition
2003