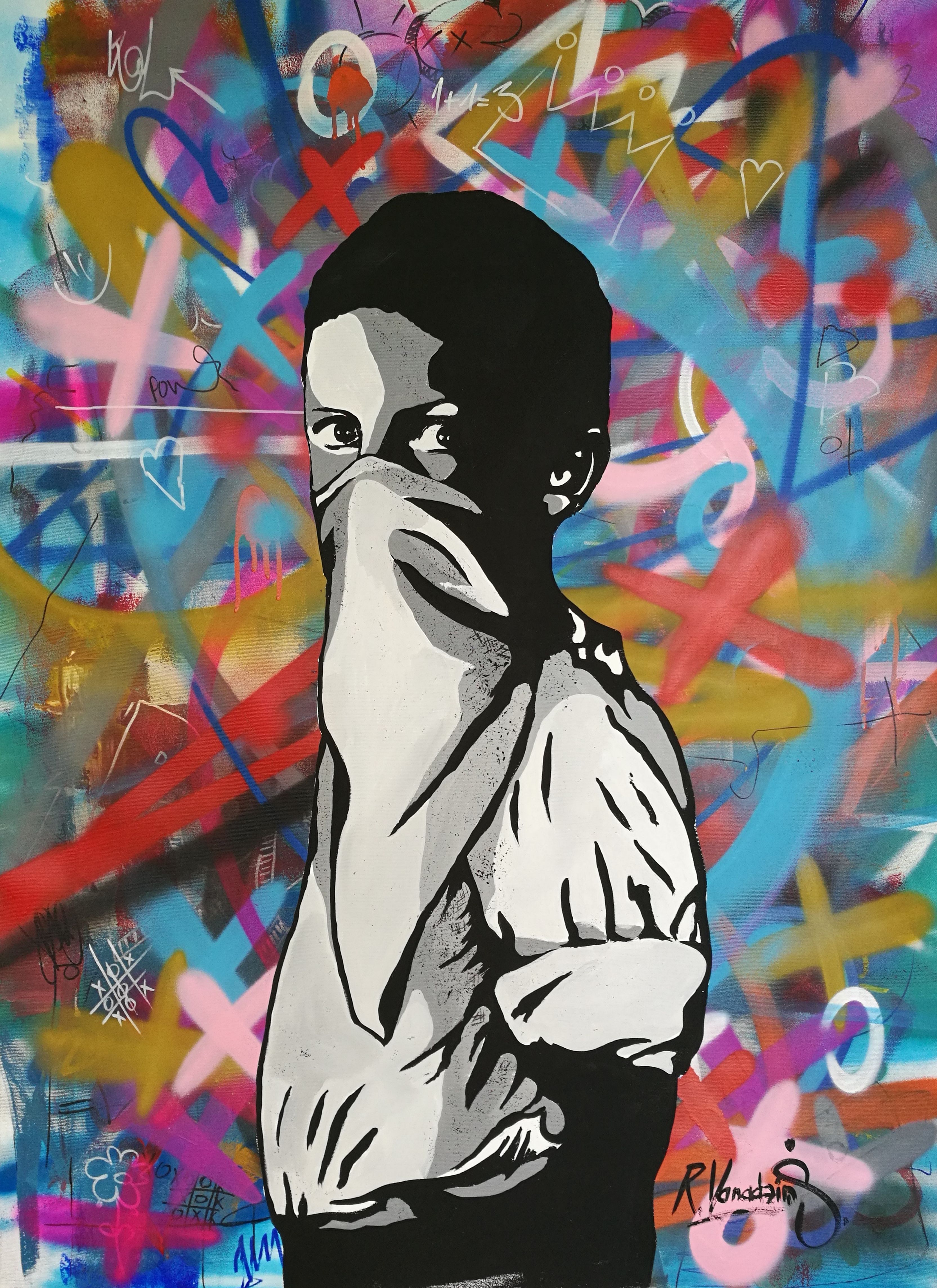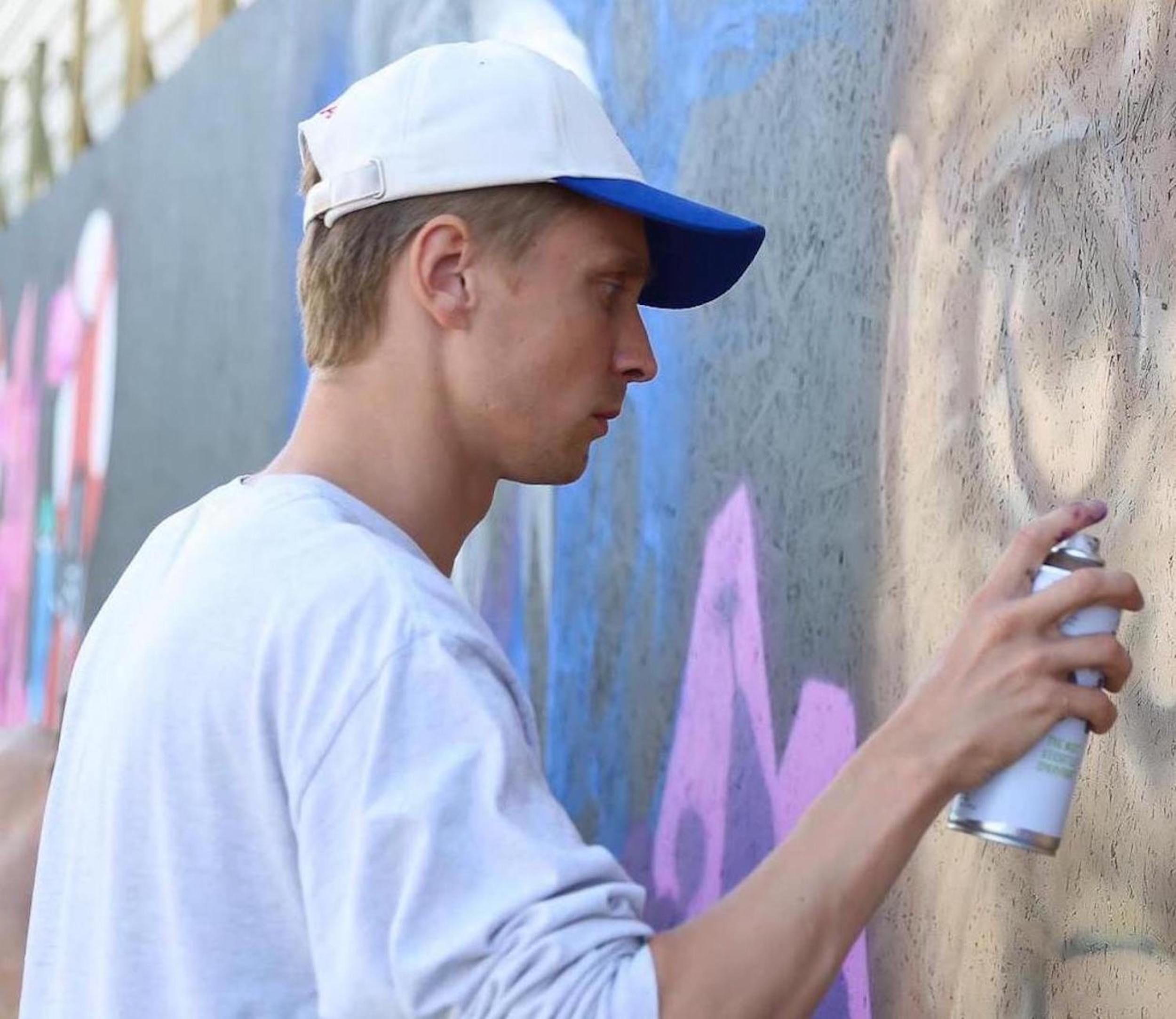 Rinalds Vanadzins
Born: 1986
Hometown: Riga
Based in: Riga
Rinalds Vanadziņš (1986) is an award-winning urban painter and graffiti artist who has exhibited nationally. Rinalds has covered several art trends based on the freedom-postulating hip-hop culture - covering both the rap scene as an artist with the pseudonym RINIS ONE and street art as well as graffiti art with the pseudonym HAWK. In recent years, he has been actively focusing on painting, developing extraordinary techniques in which he expresses his deepest reflections on feelings. Being surprisingly talented, Rinalds is a creator and walker of his own path outside of the usual conventions and has always been fascinated by active and extreme lifestyles. His sources of inspiration can be found both in the dynamic urban space and in the peacefulness of nature.

For more than 10 years, Rinalds has developed a unique artistic direction based on the use of acrylic paint, as it is suitable for mixed techniques. Each work is uniquely handmade without the use of stencils. The artist draws inspiration for his art in travels and unprecedented urban environments, as well as in many other impressions that resonate in his subconscious. For him working with colors is a meditative process and it's a journey to which he fully surrenders, often disabling the rational mind. Every work of art has a deep inner message that has emerged as a result of the search for creative freedom.
---
---
Rinalds Vanadzins In The Studio
---
More About Rinalds Vanadzins
What inspires you?
Cities , new places , traveling and adventures inspires to create my artworks.
Describe your creative process.
It comes naturally, i like to be alone when i paint new artworks, i am going very deep in it and let my hands do my work without lot of thinking about what i am doing in that moment.
What are 3 words that best describe your work?
people, cities , streets
Who are some artists that have influenced your work?
There is some street artists and graffiti artists, but not lot of them.
What is the most important tool when creating your work?
Painting brush, and spray paint.
What is the best piece of advice you have been given?
believe yourself , everything is possible
Where do you go for inspiration?
In new places cities , mountains , nature. Sometimes i like to fly - far way from home getting into some crazy adventures.
---
Collections Featuring Rinalds Vanadzins
1 Collection