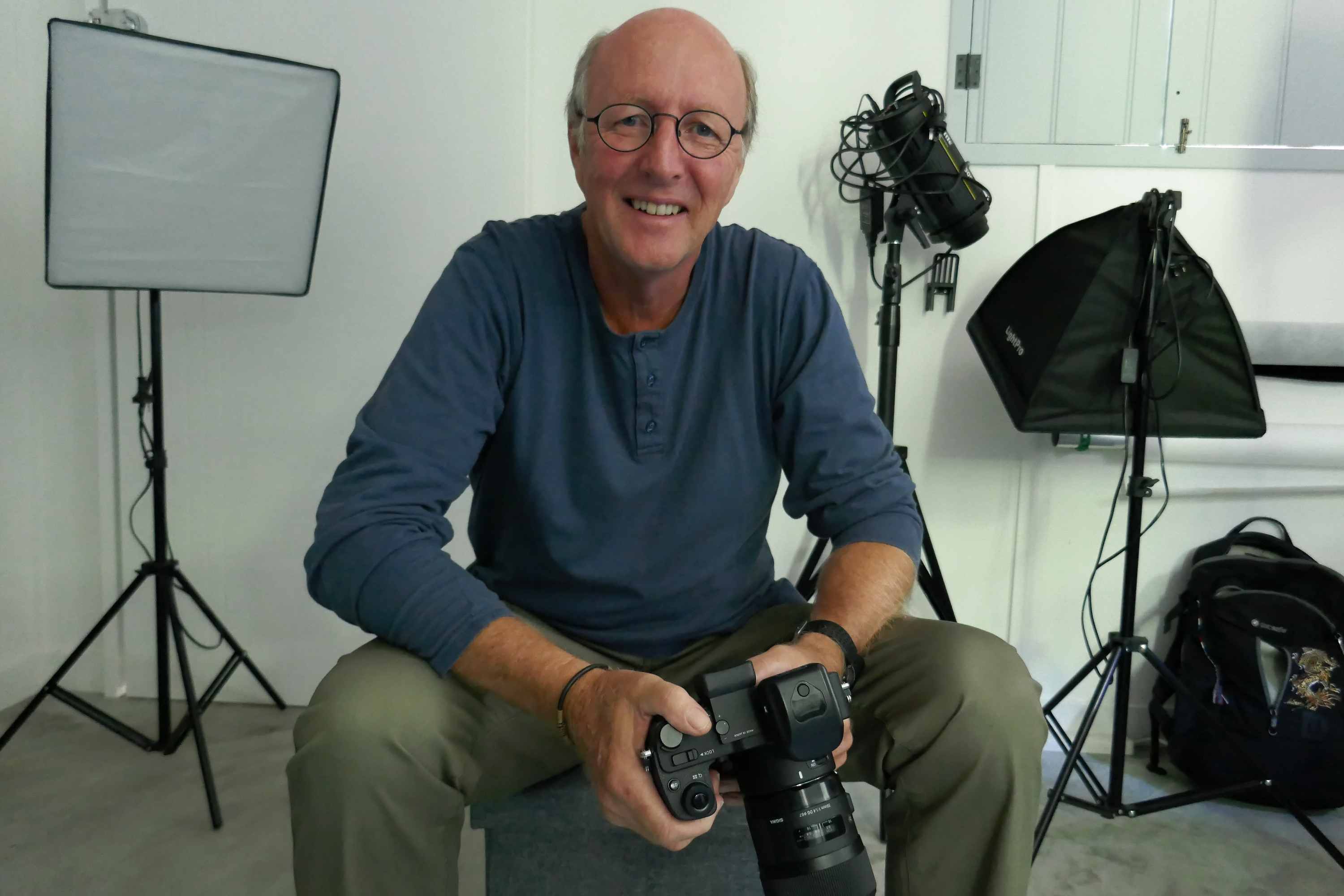 Rob Shiels
Hometown: Sunshine Coast
Based in: Sunshine Coast
I am a self taught photographer living on the Sunshine Coast in Queensland, Australia. Initially my photography started in my mid twenty's with equine photography. Later, during a SCUBA diving trip I accidentally switched my mode dial to movie and fell in love with underwater video. Here I could take video, add beautiful music and create a small movie which was very rewarding. This led me to completing a Filmmaking Course where I learnt the craft particularly with poetic documentaries.

In 2017 I migrated purely to digital still photography. At first learning and practicing with " Black and White" photography, both in the studio and how to see a monochrome image in the natural world. Experimenting with different light sources, modifiers, angles and objects challenged my creativity with immense satisfaction when it all came together. Reading and learning about photography styles, I also started using color in my images. Always looking at opportunities to explore with light and my camera , constantly on the lookout for that design idea that comes along in my studio or outside.

My photographic interest is strongly influenced to minimalist in my studio and working a concept to creating the image. Image designs with low light or minimal light to create abstract or still life scenes in simple forms. Some of my images use simple household items that are found in many homes throughout the world. Using light I can draw in image to give these items a new creative perspective. Often my immediate concept extends to repeated trials and experiments with the lighting, before I accept the image. This can be both frustrating at times and also very rewarding.

I also enjoy "landscape " photography which helps me to keep fit, clears my mind and often brings project ideas . I live in a region in Australia that has Pacific Ocean surf beaches, rivers, sugar cane fields, hinterland rolling green hills and tropical rainforests.

I have many ideas yet to be produced , always looking at ways to improve or challenging myself with new styles. I can get tired of one style of image and then move onto another so there will be new and changing images coming through.

I guess, I get bored and need a new challenge.

And that is great........
---
---
Rob Shiels In The Studio
Already for the next project. All tidied away like a blank canvas ready to start painting. I often start with an idea and design in mind with a road to achieve the result I want. Pushing the camera and using lights with, angles , filters, sometimes building my own equipment, or working out ways to manipulate light with the gear I have. That's great fun, very rewarding when you get THAT result.
---
More About Rob Shiels
What inspires you?
Creative photographers with their camera and using surrounding light whether from nature or a light source.
Describe your creative process.
Looking at objects from a different perspective to how most people look at it.
What are 3 words that best describe your work?
Still Life, Minimalist, Low light.
Who are some artists that have influenced your work?
Karl Taylor. Michael Freeman , Hengki Koentjoro, Light, Science and Magic by Hunter. Biver . Fuqua
What is the most important tool when creating your work?
Camera
Where do you go for inspiration?
Walking, looking for object's in second hand shops, my electronic diary where I write down ideas before I forget and of course my studio with music in the background.
---
Collections Featuring Rob Shiels
1 Collection
---
Credentials
Awards
Grey Cube Gallery Patterns "Golden Tide "
2021
Art Room Gallery Merit Award " Mangroves Low Tide"
2021
Grey Cube Gallery Finalist "Subtle Glow"
2021
Art Room Gallery Shades of Grey Finalist
2021
Grey Cube Gallery Honorable Mention "Moody"
2020
Art Room Gallery Finalist "Twisted"
2020
Art Room Gallery Merit Award "Angry Sea"
2020
Motif Collective Finalist "Tea or Coffee"
2019