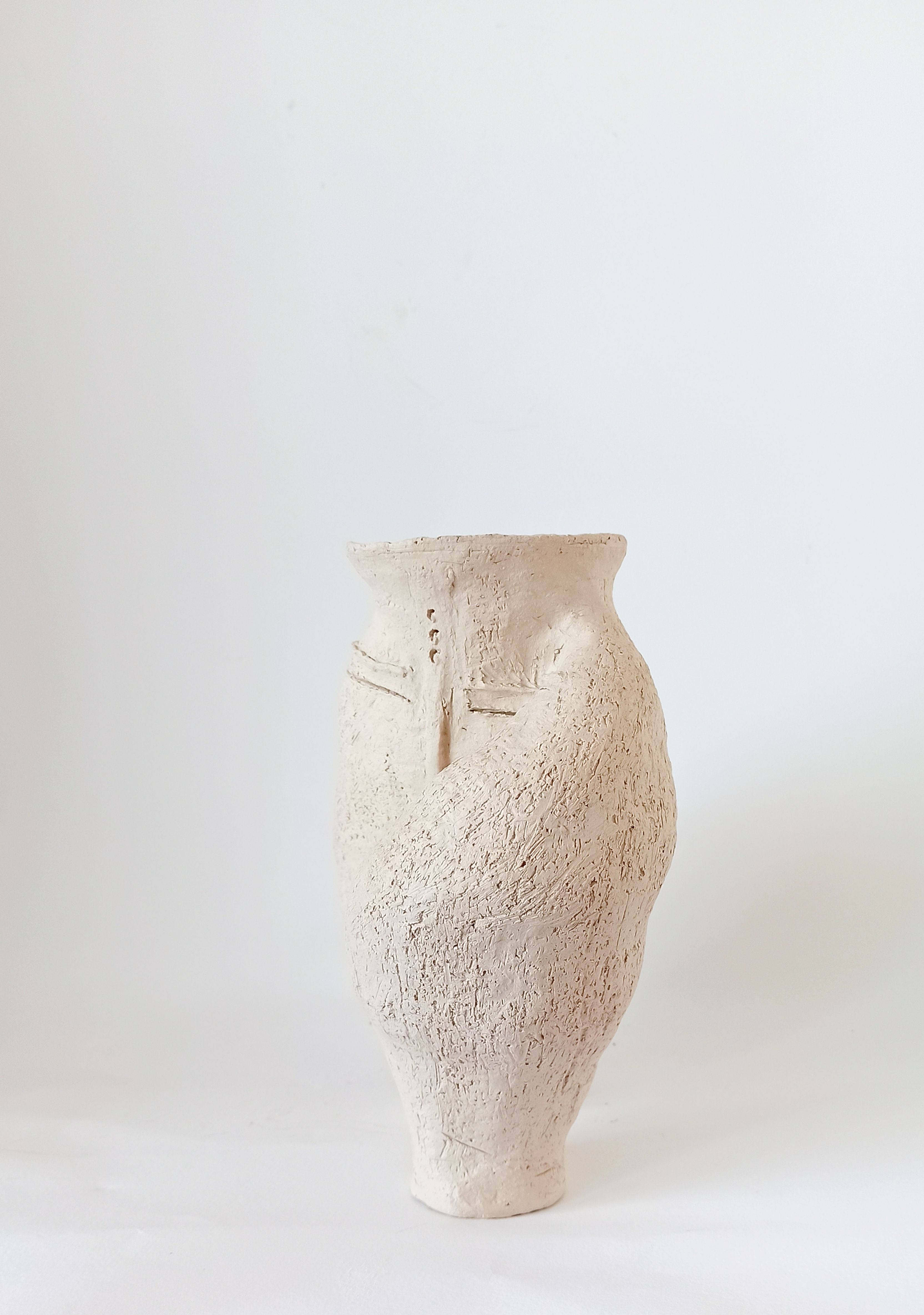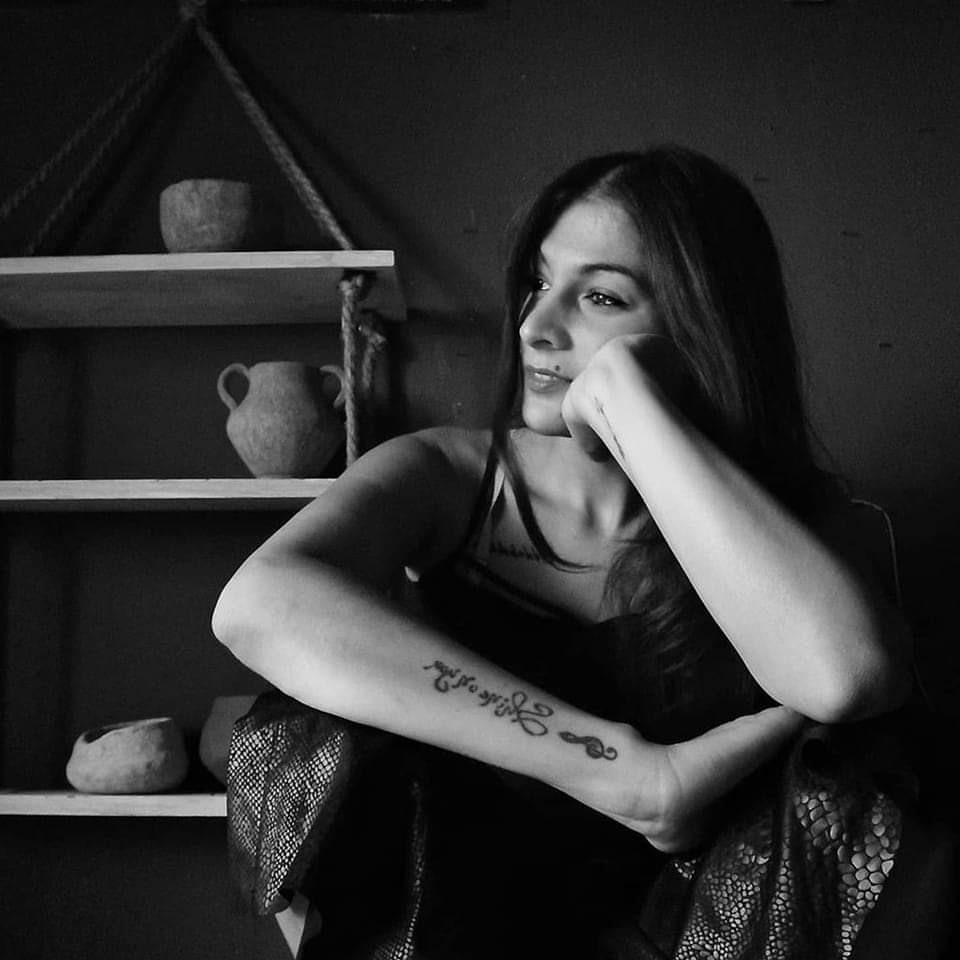 Rose de Nour
Born: 1987
Hometown: Rome
Based in: Rome
Rose de Nour (Giorgia Piu) is an artisan, earth artist and ceramist. Born in Rome with Mediterranean soul, her roots disclose a love for craftsmanship, design, arts and earth which have been passing from generations to generations. Rose de Nour brings to the world different objects, unique pieces and ceramic sculptures that have their own life and hide all sort of emotions. Sculptural coil techniques are used to create organic shapes and movements of clay. Inspired by our mother earth, Rose de Nour creates textures by smoothing them by hand or coloring them with natural engobes. Behind these ceramics there is pure love for nature, a real poetry in movement for the environment we share. What Rose de Nour wants to express through her handcrafts and clay is mainly pure emotion.
---
---
Rose de Nour In The Studio
---
More About Rose de Nour
What inspires you?
Nature, female archetype, spirituality, modern and ancient art.
Describe your creative process.
When i create i don't follow any rules. I feel grateful when my hands touch the mud. Everything settles down and i start to go with the flow.
What are 3 words that best describe your work?
Nature - Organic - Female
Who are some artists that have influenced your work?
Pablo Picasso, Nino Caruso, Ruth Duckworth, Toshiko Takaezu, Constantin Brâncuși, Jean Arp, Marina Abramović, Frida Kahlo & more.
What is the most important tool when creating your work?
My hands.
What is the best piece of advice you have been given?
"Be patient and constant, express your inner world".
Where do you go for inspiration?
It depends on the moments: sometimes i need silence and nature so i prefer forests and sea. Some others, i feel the need of the human contact, so i immerse myself in the center of my city (Rome), walking through ancient remains and contemporary museums, connecting with the past, present and future at the same time.
---
Credentials
Education
Maestro Libero Ortuso - Scultura Ceramica
Italy, 2020
Lab123 Ceramica
Italy, 2018
Accademia Altieri - Moda e Arte
Italy, 2012
Exhibitions
Matres Festival • Internazionale Ceramica Femminile
Italy, 2022
Winter Exhibition • Thrown Contemporary
United Kingdom, 2021
Mostra Mercato • Ugo Ojetti
Italy, 2021