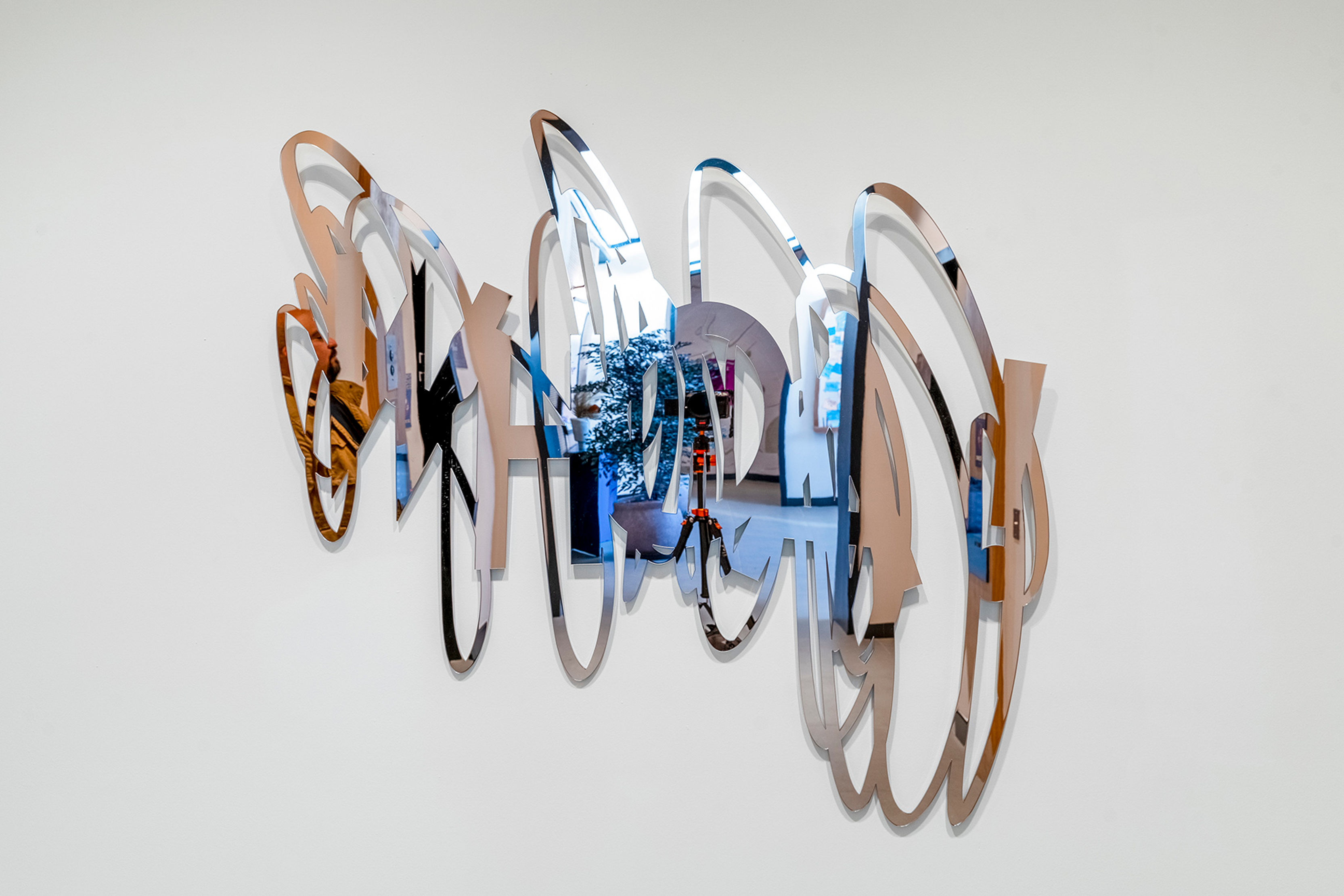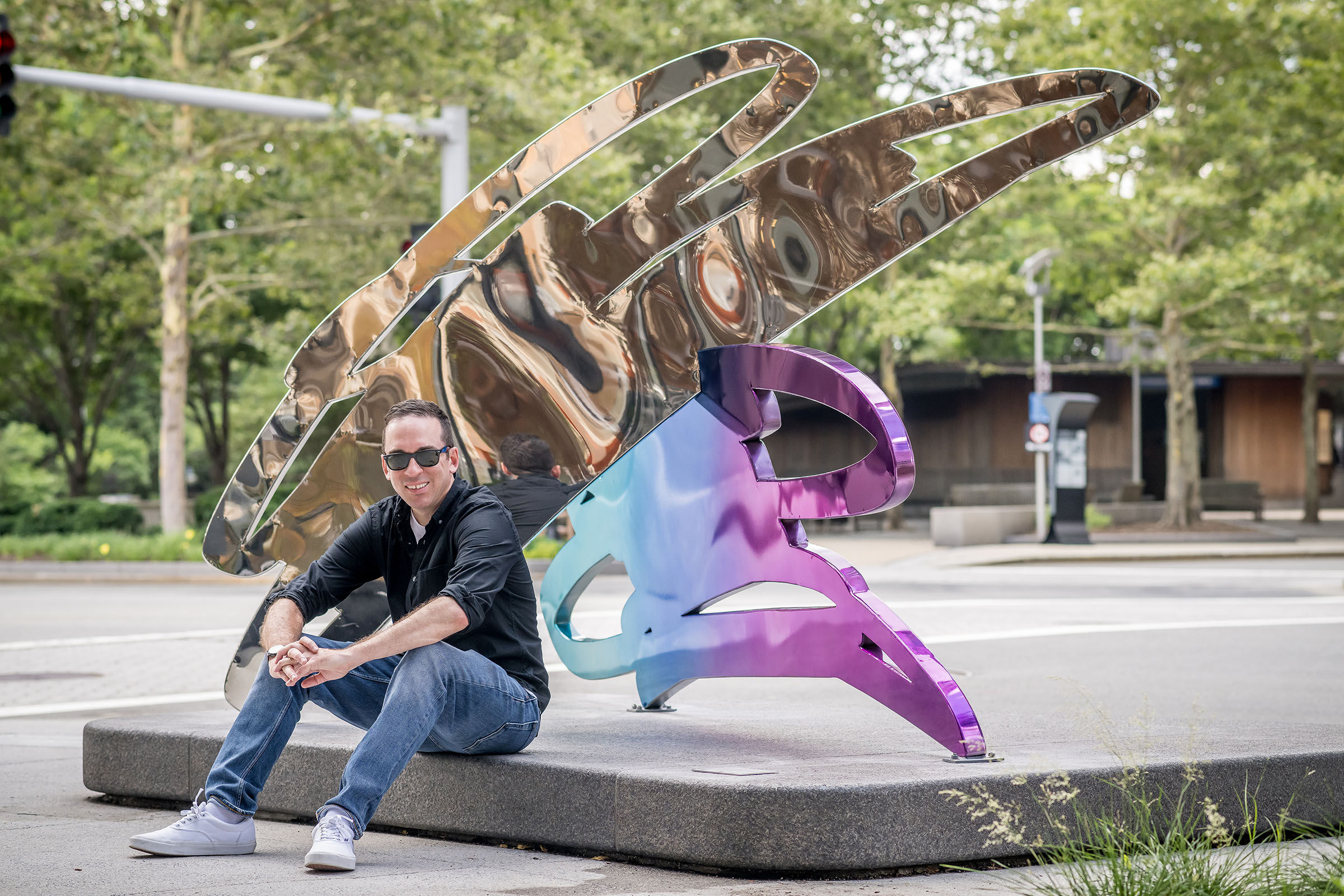 Ryan Coleman
Born: 1975
Hometown: Jacksonville, FL
Based in: Atlanta, GA
The scribble represents a spontaneous artistic gesture that occurs at the inception of an idea. I love the idea of freezing the gesture, in a way memorializing it, as a constant reminder of what's still possible.

———

Ryan Coleman's work combines gestural drawing and painting with carefully rendered elements inspired by classic comics and animation. Intertwining bold shapes, scribbled gestures and vivid color schemes, he reimagines entirely new compositions in his own distinctive form. Coleman specializes in large-scale custom murals in addition to studio work including paintings, drawings and sculptures.

Coleman grew up in Jacksonville, FL, and received a BFA in Painting from the Atlanta College of Art in 2001. He honed his artistic talents as a street muralist throughout early adulthood and was heavily influenced artistically by traditional cartoon animation, Abstract Expressionism and Pop Art. Ryan Coleman worked briefly in animation at Cartoon Network after graduation and before moving to New York City where he served as a studio assistant to renowned pop artist Jeff Koons from 2003-2011. Currently, he lives and works in Atlanta, GA.

His work is included in notable international collections at the High Museum of Art, Coca-Cola Corporate Headquarters, the Ritz-Carlton, SCAD, NCR Global Headquarters, Canopy by Hilton, W Hotels, Northside Hospital among numerous other private and public collections.
---
---
Ryan Coleman In The Studio
---
More About Ryan Coleman
What inspires you?
I'm inspired by classic 2d cartoon animation, Abstract Expressionism, and philosophy.
What are 3 words that best describe your work?
Optimistic, contemplative, impactful
Who are some artists that have influenced your work?
Cy Twombly, Jean-Michel Basquiat, Jeff Koons
---
Collections Featuring Ryan Coleman
8 Collections
---
Articles Featuring Ryan Coleman
1 Article
---
Credentials
Education
Atlanta College of Art
United States of America, 2001