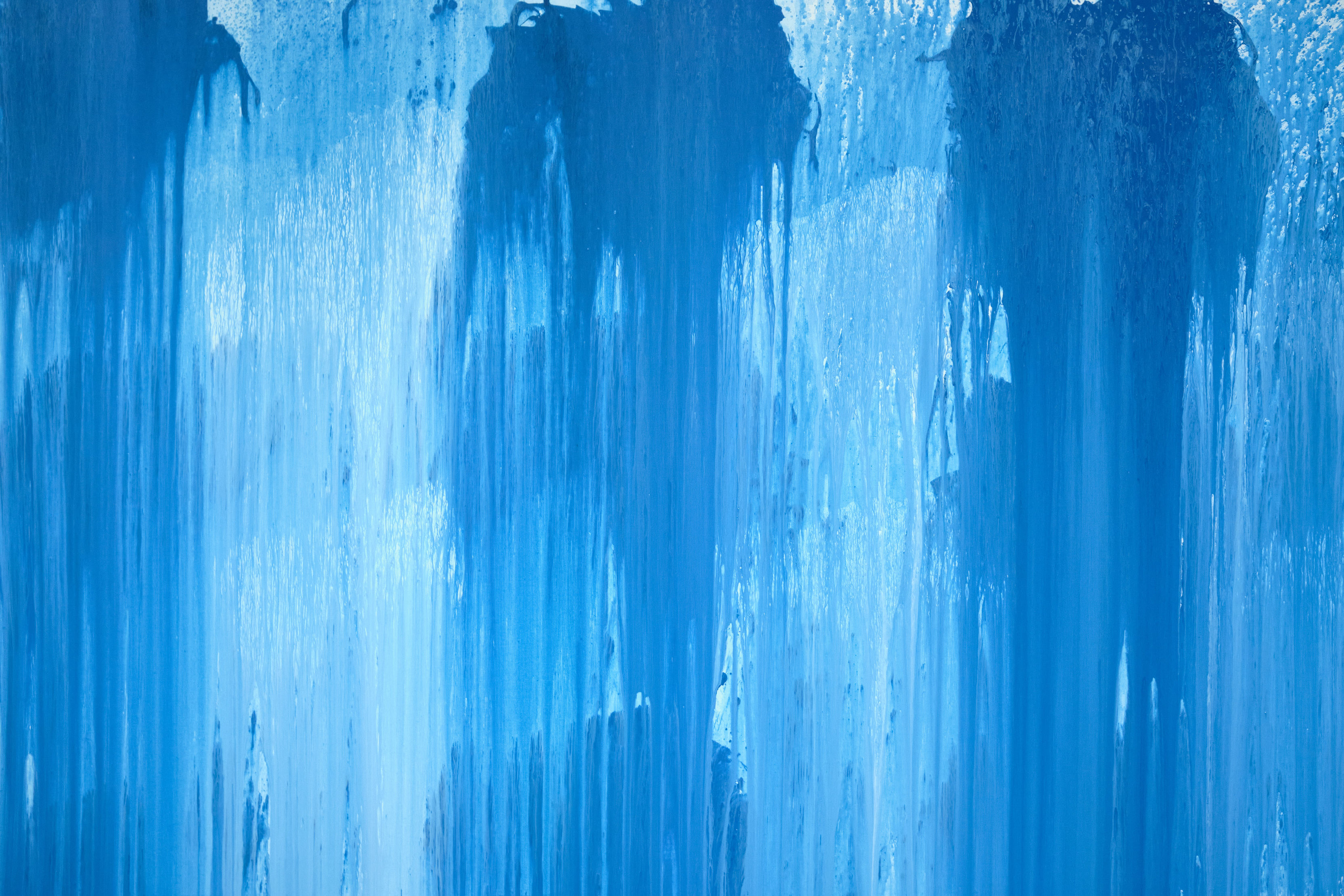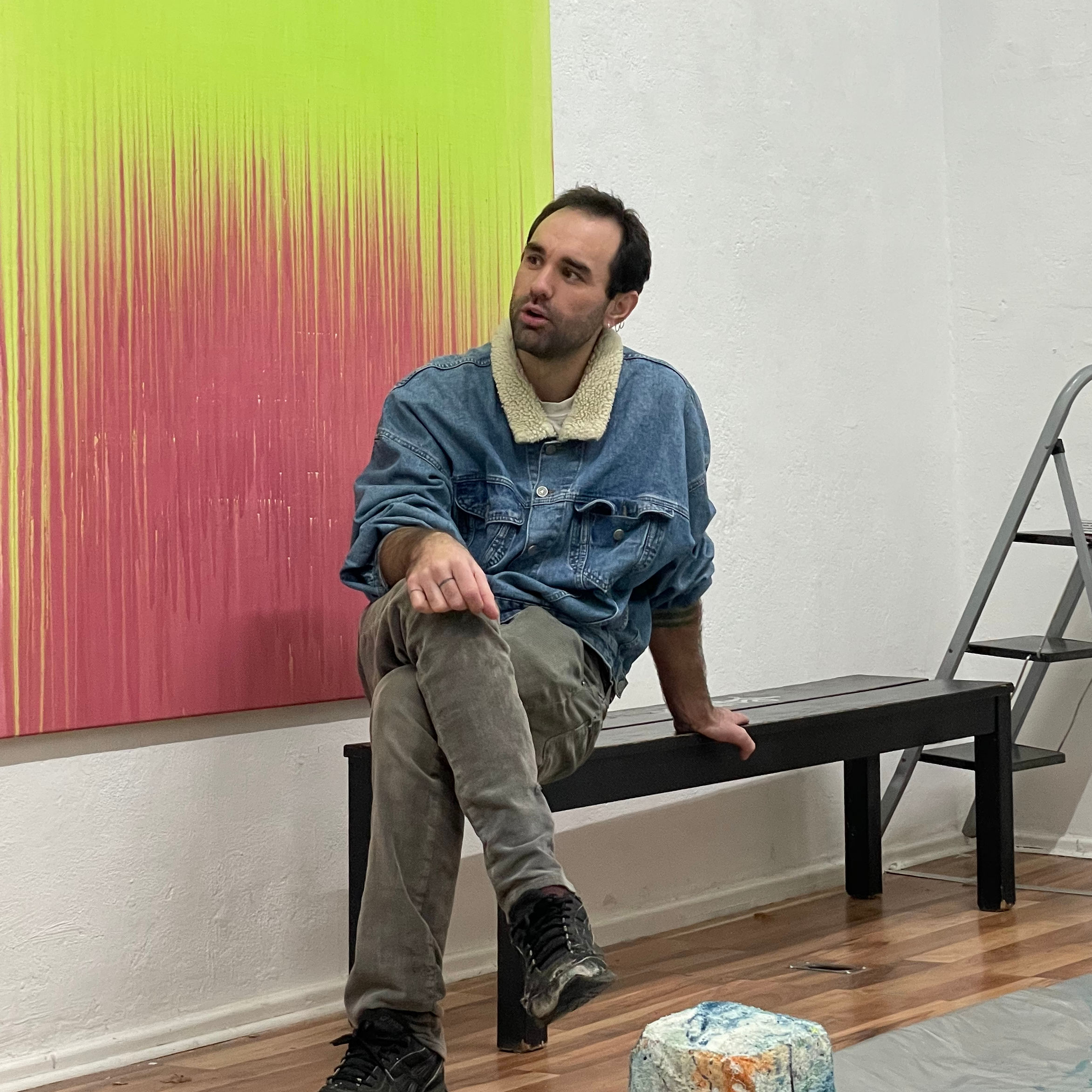 Simon Findlay
Born: 1990
Hometown: Berlin
Based in: Berlin, Germany
Simon Findlay works on his personal relationship with colour through exhaustive durational visual expression.

He has thrown rocks in a snow storm whilst wearing only short shorts, painted using only blue for a year, used brooms to make paintings, ripped canvases apart to then staple them back together, thrown paint inside a transparent cube with accompanying musicians, performs live techno/performance art music, and builds immersive art experiences.

He has been based in Berlin, Germany since 2016. Prior to this, he was in Melbourne, Australia where he threw live music events, toured in bands and studied science/psychology.
---
---
Simon Findlay In The Studio
I don't have time for inspiration, I need to get to work
---
More About Simon Findlay
What inspires you?
Physicality, colour, intensity
Describe your creative process.
Paint every day, engage with life every day, let the two blend
Where do you go for inspiration?
Outside, to engage with nature, culture and life
---
Collections Featuring Simon Findlay
8 Collections
---
Credentials
Exhibitions
Quicky, Why Not?
Germany, 2023
Temple of the Cosmic Beyond
Germany, 2023
I Keep Thinking This Is Over, This Is Not Over
Germany, 2023
The Real Cool Time Orchestra presents RAT
Germany, 2023
Parasites We Have Known And Loved
Poland, 2023
Playground - Painted Body Movement
Poland, 2023
Grandma Nachbar Spider Queen Dance Floor
Germany, 2023
Light Green, Dark Purple
Germany, 2022
Parallel Portal
Germany, 2022
Blue, Green, Purple
Germany, 2021
Cortex Vortex
Germany, 2021
Dream World Order
Germany, 2020
Studio Wall 2016-2020, an Exhibition
Germany, 2020
Large Body Of Water
Germany, 2019
Art Kreuzberg Festival - Pandora Untergeschoss
Germany, 2018
Berlin Film Festival - Pandora Untergeschoss
Germany, 2018
Simon Findlay - Retramp
Germany, 2018
Simon Findlay - Expath
Germany, 2018
Simon Findlay, Kunst Im Raum - Berio
Germany, 2018
Gallery Opening - Pandora Untergeschoss
Germany, 2018
Growing Pains - Greenhouse
Germany, 2017
Simon Findlay - Sixty Degrees
Germany, 2017