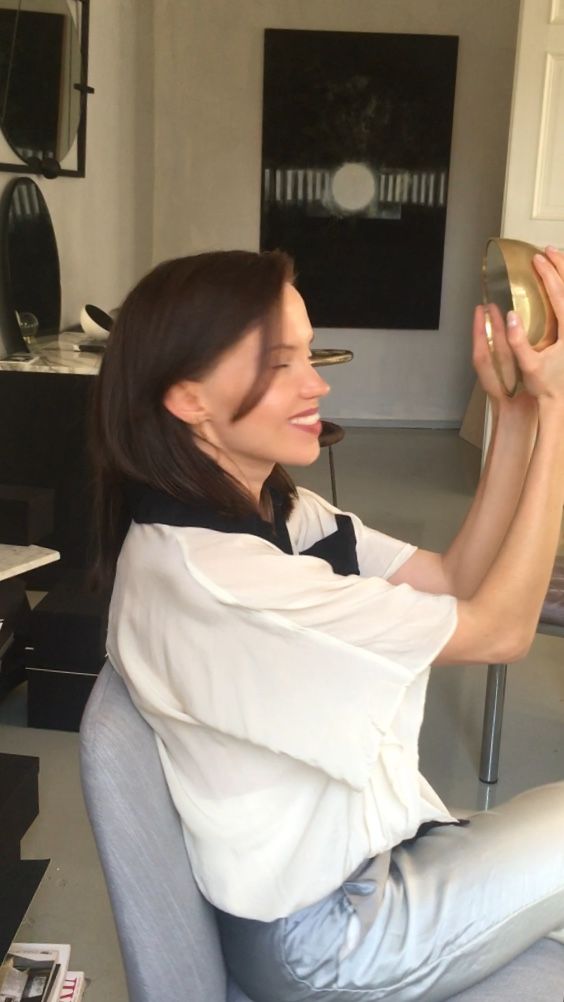 Studio EXPERIMENTAL
Hometown: Riga
Based in: Riga
Sabine Mezkaze Berzina (b.1988) is multi-media artist, furniture and interior designer. Previously working with furniture brands Molteni&C and Zanotta, before opening her own design studio in 2015, she has been long developing her artistic skill and vision practising various materials with masters of craft. Working individually or alongside artisans she has developed Collection Experimental - a selection of art and design items that has already been exhibited internationally, as well as added to private collections worldwide.

Her design practice Studio EXPERIMENTAL merges philosophy of life with practicality and rational approach. Each of interior objects are created with high artistic value that carry encoded message. It aims for transforming artistic expressions into functional design items and ensuring the presence of depth and poetic plane, while creating an interior space as singular aesthetical Universe.
---
---
Studio EXPERIMENTAL In The Studio
---
More About Studio EXPERIMENTAL
What inspires you?
I am inspired by raw material, leftover building elements and second-hand details that I see can be used for new design or an artwork. I am inspired by potential of space making the most of it. Most user friendly, cosy, mysterious and personal.
Describe your creative process.
I design before my sleep with eyes closed. I put my vision on paper the next day.
Who are some artists that have influenced your work?
Carlo Scarpa, Salvador Dali
---
Collections Featuring Studio EXPERIMENTAL
6 Collections
---
Articles Featuring Studio EXPERIMENTAL
1 Article