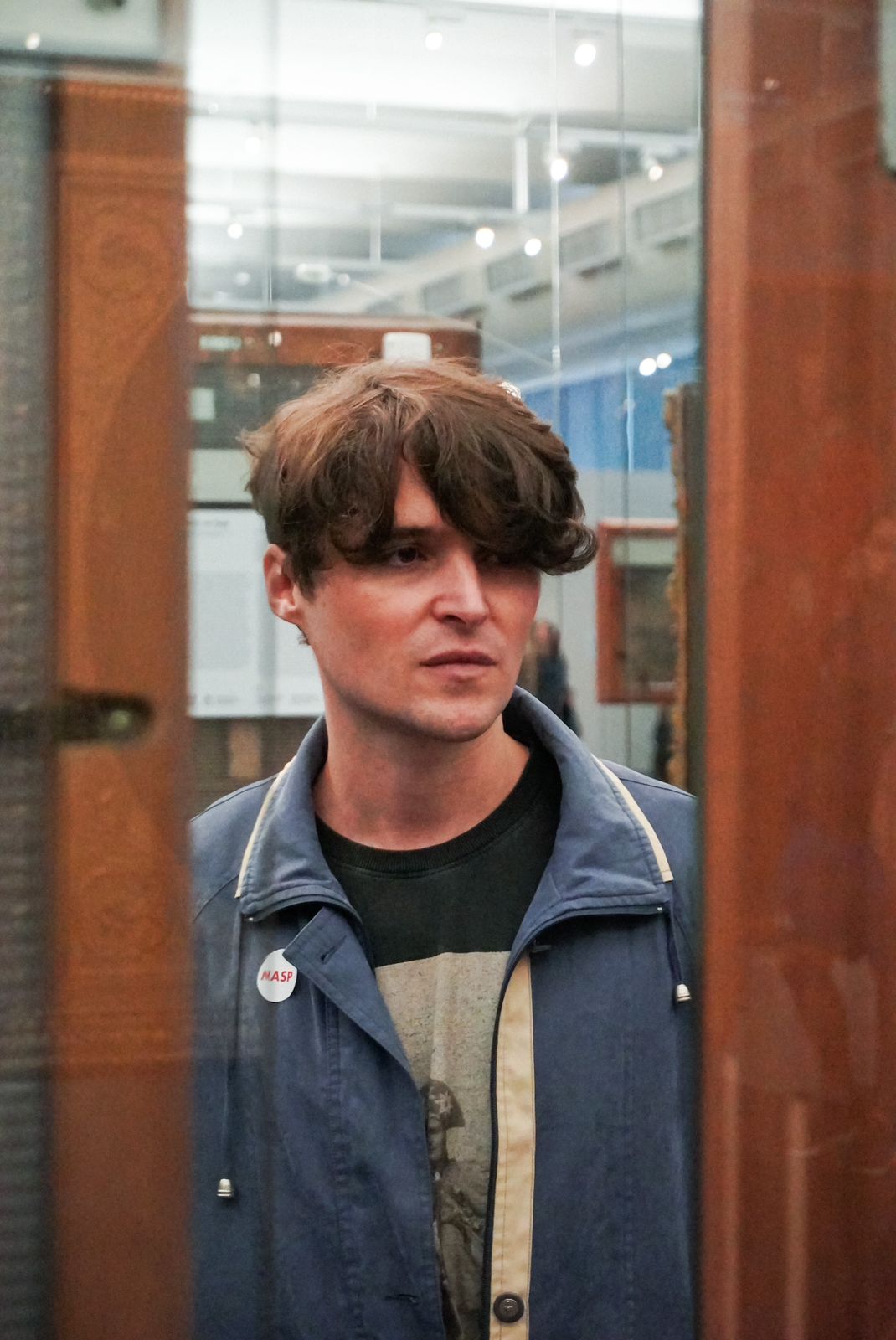 Susano Correia
Born: 1989
Hometown: Palhoça
Based in: São Paulo
More than simple expression, art is a delicate channel of interaction and a vital element in human development. This is how Susano Correia conceptualizes his work. Originally from Florianópolis, Susan is establishing himself as an exponent of Brazil's new generation of visual artists. Graduated in Visual Arts in 2015 from Santa Catarina State University (Udesc), Susano develops a contemporary pictorial language, with didactic concerns, and uses democratic means to expose his work to the public. As a result, his exhibitions also attract an audience that is not in the habit of going to museums. He has gone viral on social media with his works that transcend individuality and translate the deep feelings present in all those human beings who wish to look at themselves. Among his milestones, in addition to the organic number on social media, he has already held exhibitions in the main museums of Santa Catarina, has been awarded important prizes, and is also considered one of the artists who has had the most of his works tattooed on several Brazilian bodies.
"I want my work to be seen in all ways. I've published five books; I've had several exhibitions and I've always published work on the internet - since my blogging days in 2008. I work with universal and accessible signifiers"
---
---
Susano Correia In The Studio
---
More About Susano Correia
What inspires you?
Art, like a river, needs to follow its own course. It needs to be thought of as flowing in the world through the universes. It was with tenderness that I discovered this source.
Describe your creative process.
When only the work remains, it needs to be able to communicate. It needs to be able to create its own connections. It needs to spread around the world, showing the size of my will, which has always been greater than myself. To prove my love. For art and for others. I finish my work and say to them: "Go ahead!
What are 3 words that best describe your work?
Subjective revolution
Who are some artists that have influenced your work?
Those who create their work for themselves do not understand this. I make my work for others, because in the end, nothing passes without it being only me. Even Kant, Einstein, Jesus, and others. All of them in me. To make for others is the most subtle, empathetic, and delicate way to speak about myself.
What is the most important tool when creating your work?
I think an artist should touch hearts. Touch like a blind person touches an object and discovers it.
What is the best piece of advice you have been given?
In my opinion, great art should be popular. Not because I have a problem with erudition, but because I truly believe that it is possible to be profound, simple, precise, delicate, and still be popular. And that this is actually more difficult and sophisticated.
Where do you go for inspiration?
I will continue to live in art, in the fullness of a dreamless sleep, stretched out over eternity without any thickness, like a sheet of gold.
---
Credentials
Education
UDESC - Universidade do Estado de Santa Catarina
Brazil, 2015
Awards
Guarulhos National Contemporary Art Salon
2021
Exhibitions
To Melancholy
Brazil, 2022
Permanence of paiting
Brazil, 2020