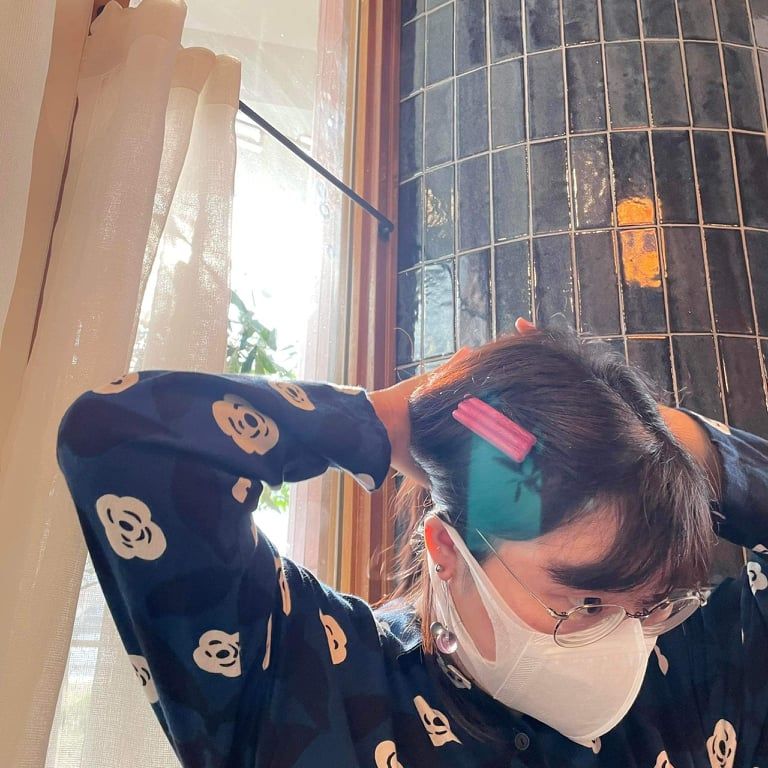 Titirat Vis.
Born: 1994
Hometown: Bangkok
Based in: Bangkok
Titirat Visutrojankul graduated with a Bachelor of Fine Art degree from Kmitl University ,Bangkok.

She is a maker who is fond of paper's texture for all origins; how the story goes, as a way of collage and watercolor, especially in relation to Creature shapes. Now she has a alias (that she call herself) which is "far_andco".
far_and co is particularly focusing on collage art, both handmade and digital collage. Her favorite paper collage play in childhood became her fondest technique. Ukiyo-e is one of her significant inspiration. She got a first time prize that make she elated which was distinguished prize in Young Thai Artist Award 2017.
---
---
Titirat Vis. In The Studio
---
More About Titirat Vis.
Who are some artists that have influenced your work?
Chikanobu Toyohara, Shin-Bijutsukai, Orla Kiely, Clover Robin, Ryo Takamasa, D-bros, and my surrounding fam for all cheerfulness in their work, Thank you.
What is the most important tool when creating your work?
Miss. Roby and Mr. Robocop, my beloved left and right hands, really helpful and reliable.
Where do you go for inspiration?
Go out for a walk and don't forget to pick up the bouchours back and feel thankful for them.
---
Credentials
Awards
distinguished prize in Young Thai Artist Award
2017
Exhibitions
Idrawiam booth @popup Asia 2021 exhibition
Taiwan, 2021