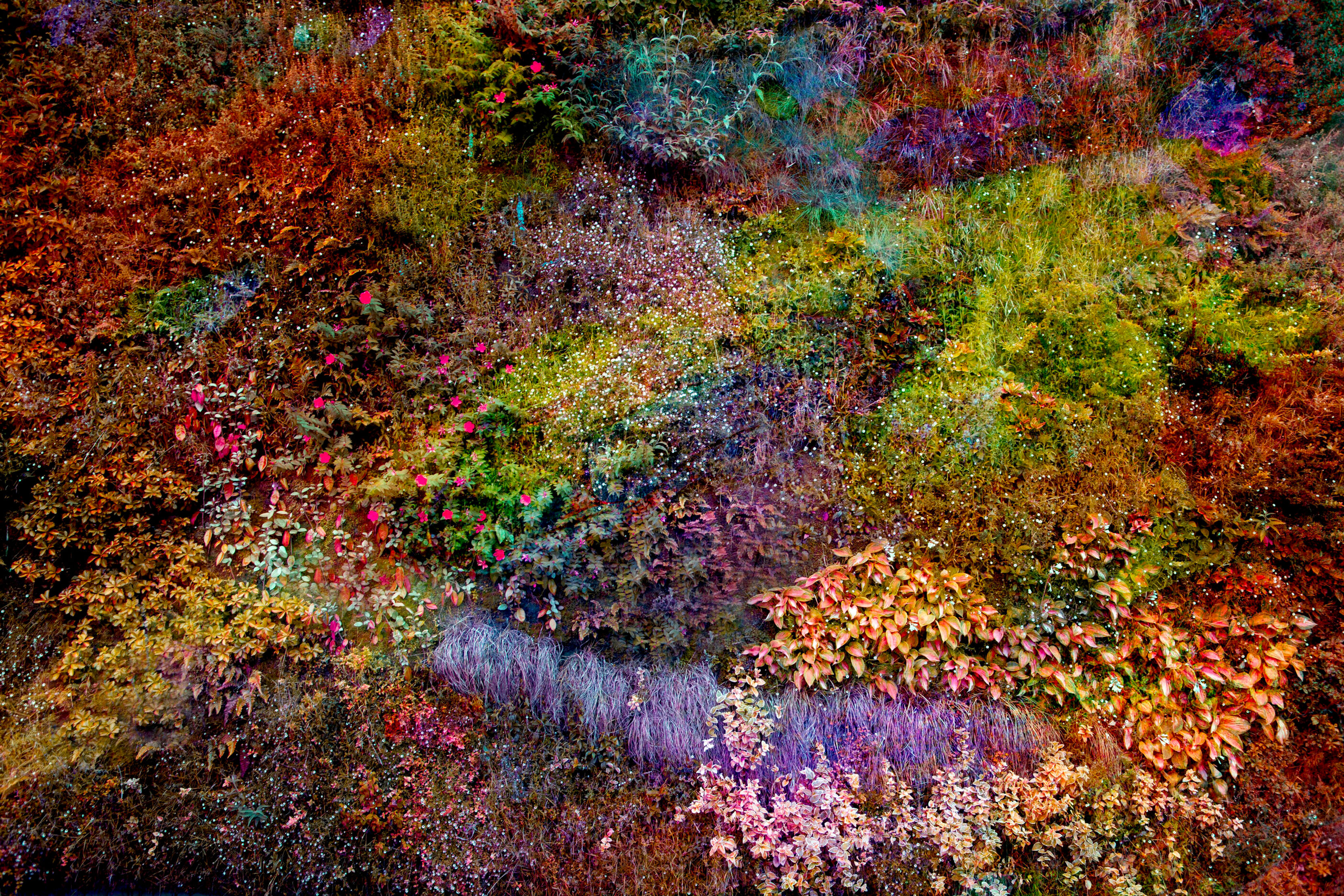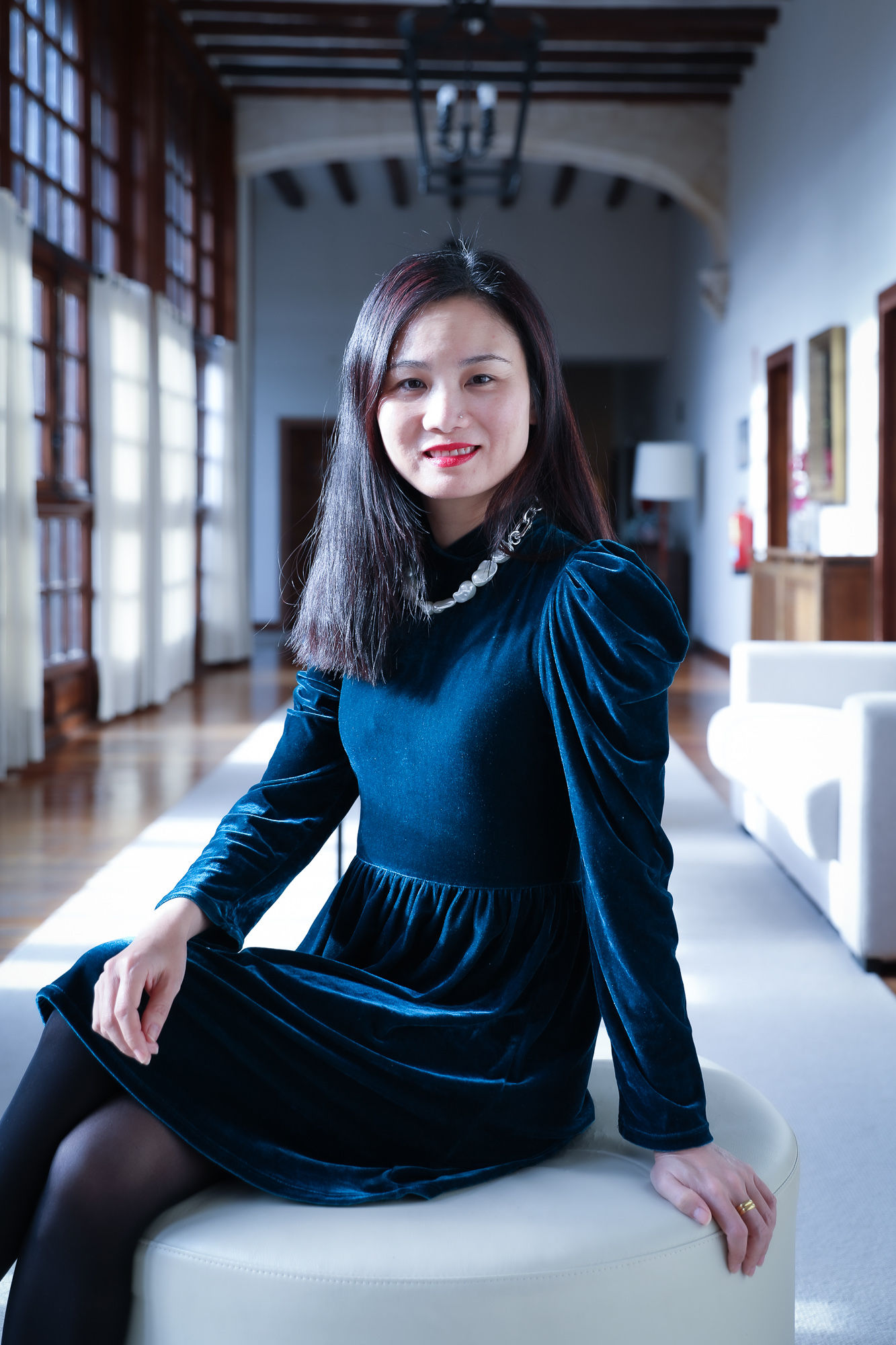 Viet Ha Tran
Born: 1981
Hometown: Hanoi
Based in: Madrid
Member of the Spanish Royal Photographic Society (Madrid, Spain) and European Cultural Academy (Venice, Italy), Vietnamese Spanish artist Viet Ha Tran is a fine art photographer and multi-disciplinary artist whose name is officially listed in the art market since 2015 and published in over 100 newspapers and magazines around the world.

Her photographs have made presence on Expansión, El Economista, Vogue Italia, Vanity Fair France, The Times of India, The Hindu, Vietnam News, Vietnam Television, at Saatchi Gallery London, and were auctioned by Christie's Hong Kong for charity. She is listed as global artist by Artprice, the world leader in art market information, and represented by Art+Commerce / Vogue Italia – the joint project of the largest global photo agency based in New York and the prestigious Vogue Italia. She has been commissioned by Vogue Italia for a fashion editorial (2014), and by Louis Vuitton Paris (2020) for an abstract painting.

Viet Ha started her artistic career in 2013 with fine art photography then in 2018 with abstract paintings. She is represented by a large number of galleries from Madrid, Barcelona, Milan, Paris, London to Tel Aviv, Cape Town, Los Angeles, Pennsylvania, Beijing, Bangkok, New Delhi, Ho Chi Minh City. Her works have appeared in public auctions in Spain alongside works by Picasso, Salvador Dalí, Joan Miró, Banksy and Andy Warhol. Her photos have been exhibited on the fleet of eight premium vessels of the Holland America Line that travel around the world.

Former Director of Admissions for Finance Master Programs at prestigious IE University (Madrid, Spain) during 2009-2020, Viet Ha also worked as Exhibition Manager at IE and Jury Member of IE Foundation Prizes in the Humanities IE University from 2016-2020. She worked in banking, market intelligence, business development, finance education, and government relations in Japan, Singapore, Vietnam and Madrid for over 15 years. In 2020 she left the corporate world to pursue her artistic dreams as a full time career.

Viet Ha was nominated 200 Influential Vietnam Global Leaders in 2019 by the Vietnam Embassy in Spain and Vietnam Ministry of Foreign Affairs. Her art market value has more than tripled in the past few years.

Latest Art News:

- October 2023: Blue Exhibition, The Glasgow Gallery of Photography, UK
- July 2023: Pre-selected, 170th Annual Exhibition, Royal West of England Academy of Arts, Bristol, UK
- July 2023: Pre-selected, 142nd Annual Exhibition, Royal Ulster Academy of Arts, Belfast, UK
- July - September 2023: Summer Exhibition, Cynthia Corbett Gallery, London, UK
- June - September 2023: Summer Vibes, Arte in Salotto, Milan, Italy
- June 2023: Publication "Wall of Nature" in print issue June/July 2023 (10 pages), Aesthetica Magazine, UK
- May - June 2023: 197th Annual Exhibition, Royal Scottish Academy of Art and Architecture, Edinburgh, UK
- May 2023: art writer "The Future of Creating, Curating and Collecting Visual Arts", IE University, Madrid, Spain (top 10 European Business School, Financial Times Rankings)
- Mar 2023 – June 2023: Aesthetica Art Prize Exhibition, York Art Gallery, UK
- Feb 2023: 2nd Place, Still Life Photography Contest, Royal Spanish Photographic Society, Madrid, Spain
- Jan 2023: Nominee Photographer of the Year, Singulart Awards 2023, Paris, France

EXHIBITIONS:

In the past few years, Viet Ha has had solo exhibitions in Spain at Ducal Palace of Medinaceli, the Royal Mint Palace, Galería Materna y Herencia, The Convent of Santa Cruz la Real, Durán Auction House, La Carcel Cultural Center, IE University, and Vietnam Embassy in Spain. In addition, she has participated in multiple group exhibitions in different countries, including York Art Gallery (UK), Royal Scottish Academy of Arts and Architecture (UK), Arte in Salotto (Milan, Italy), NowHere Gallery (New York), Cynthia Corbett Gallery (UK), Galerie Thorigny (Paris), Railway Museum of Madrid (Spain), Barnard Gallery (Cape Town, South Africa), The Great Banyan Art (New Delhi, India).

ACADEMIC ACTIVITIES:

ART AUTHOR:
- The Future of Creating, Curating and Collecting Visual Arts, IE University, Madrid, Spain (top 10 European Business School, Financial Times Rankings)

JURY:
– Exhibition Manager and Curator, Exhibition "Women and Culture", IE University (Campus in Madrid and Segovia), Feb – Mar 2020
– IE Foundation Prizes in the Humanities 2016, 2017, 2018, 2019, 2020, IE University, Spain

ART SPEAKER:
– Communication Platforms in the art market, The Art Market Agency, Oct 2018
– Arte Online Madrid, The Art Market Agency, Oct 2017
– Technology and the art market, IE Business School, 2016

PRESS & PUBLICATION:

NATIONAL NEWS
El Economista
Expansión
El Adelantado
La Vanguardia
El Confidencial
The Diplomat in Spain
International Women's Forum Spain
Vietnam News
Vietnam Television
Vietnam BusinessWoman
VN Express
The Times of India
The Hindu
The Statesman
Dan Tri Vietnam

ART MAGAZINES & ACADEMIC PAPERS
IE University
Universidad de las Palmas de Gran Canaria
Widewalls
Arteinformado
Aesthetica Magazine
Durán Auction House
Setdart Auction House
Photography MasterClass
Visual Artistry Magazine
Dark Beauty Magazine
La Ventana de Arte

FASHION & LIFESTYLE MAGAZINES
Vogue Italia
Vogue Talents
Vanity Fair France
Harper's Bazaar Vietnam
Solis Magazine New York
The FG Magazine Paris
The Luxury Chronicle
Lifestyle Vietnam
Showbiz Vietnam
VN Express Vietnam
---
---
Viet Ha Tran In The Studio
Creating an artwork and falling in love mean the same thing: you have to give all your sincerity, honesty and passion. It´s a voyage into an unknown mysterious land.
---
More About Viet Ha Tran
What inspires you?
I am deeply inspired by Asian philosophy, English and French classic literature, European classic paintings, and mystic Persian poetry. I am also inspired by the fragile soul of women and landscapes. Photography has the power of immortalizing the moment and freezing the emotions and this intrigues me very much.
Describe your creative process.
I enjoy very much the post-production process after photographs are already taken through a highly meticulous process of organizing a photoshoot which normally involves many people. During the post-production, I let my imagination fly without any limits into the kingdoms of philosophy, poetry, literature, arts and imagination. I feel as if I was painting my inner world, dreams and emotions, onto a digital canvas.
What are 3 words that best describe your work?
Romantic, feminine and deep in thought
Who are some artists that have influenced your work?
I am enchanted by rich colors as we see in the paintings of Rembrandt, Rubens and Italian Old Masters. I like light a lot, and in a way I want to revive the Old Master paintings through the current human beings and landscapes.
What is the most important tool when creating your work?
My imagination and inspiration by subjects of literature, poetry, history, myths and legends.
What is the best piece of advice you have been given?
Keep walking although you don´t know where you will end up to.
Where do you go for inspiration?
Art museums, historical cities and cultural centers in different cities around the world.
---
Collections Featuring Viet Ha Tran
32 Collections
---
Articles Featuring Viet Ha Tran
3 Articles
---
Credentials
Education
PhotoEspaña, Madrid
Spain, 2021
European Cultural Academy
Italy, 2017
Awards
Honorable Mentions, International Photography Awards
2021
Fine Art Nominee, Fine Art International Awards
2019
Finalist, Siena International Photography Awards 2019, Italy
2019
Winner, Photography Category, Artslant 5th Contest, USA
2015
Exhibitions
NFT Exhibition "Women of the World", NowHere Gallery, New York
United States of America, 2022
NFT Exhibition at Crypto Art Fes Tokyo
Japan, 2022
Collective exhibition "Captures" at Galeria Espai Cavallers
Spain, 2022
Art in the Garden, Arte in Salotto, Naples
Italy, 2022
"The Female Gaze" solo show, Ducal Palace of Medinaceli
Spain, 2021
Group Exhibition "Botanical Beauty Tales" by gallery Arte in Salotto, Milan, Italy
Italy, 2021
Solo Exhibition "I FEMME" at IE Library, IE University, Campuses in Madrid and Segovia
Spain, 2020