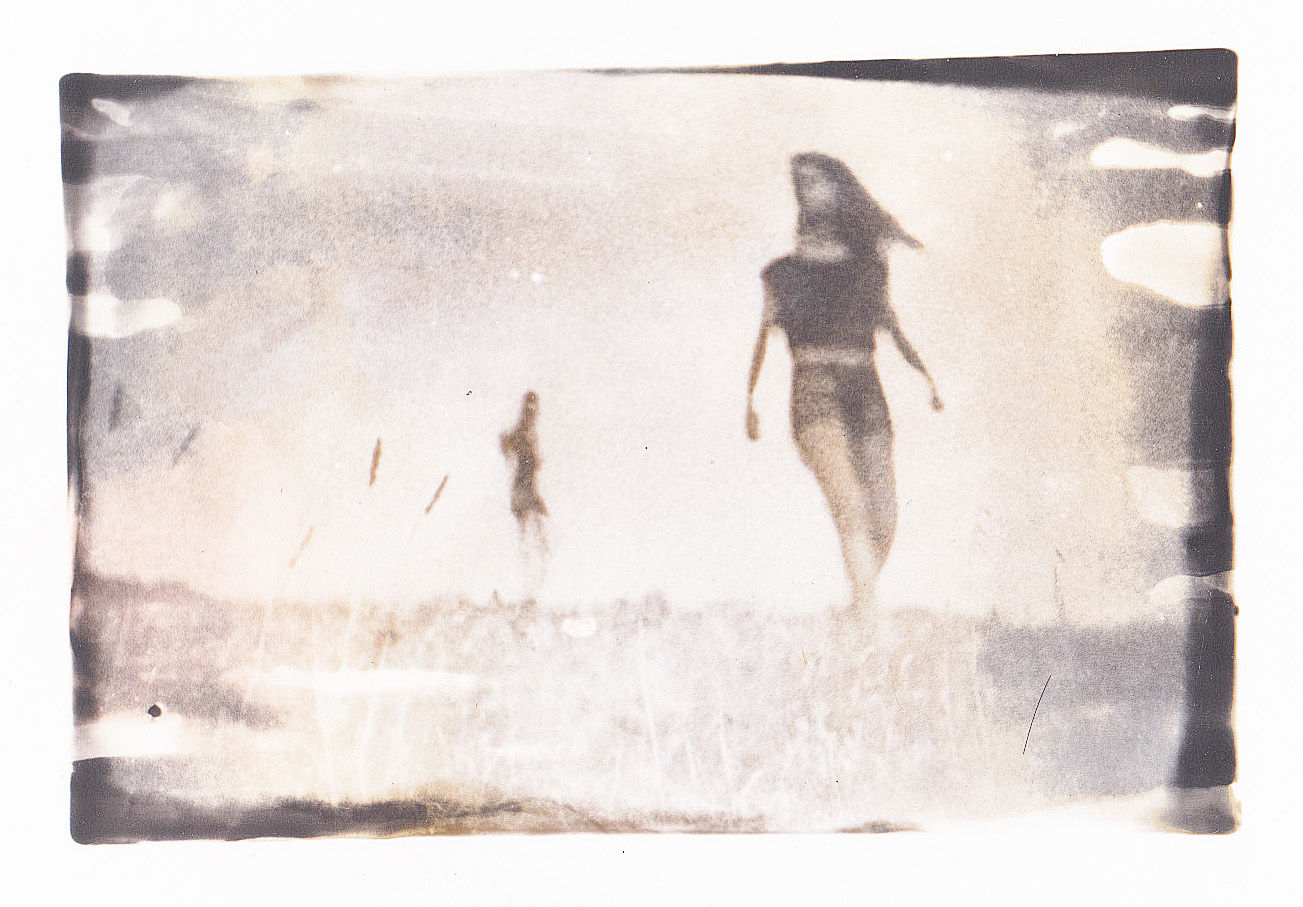 Xavier Vanlaere
Born: 1969
Hometown: SIX FOURS LES PLAGES
Based in: Marseille
Since he was a child, he has lived the smell of the lab products in his parent's photo shop. Being a conscientious objector, he experiment, as an educational social worker, with photography workshops for those on the margins of society who find, thanks to these pictures, a language through which they can express themselves. Since then, it has become his job and he create and conduct workshops of photographic writing in medical or social structures. In the same time he's Author photographer and he work on his own themes. Take photograph is the first step. he spend a lot of time and attention-in the second step for developing and creating the single final image in his darkroom. He's passionate about old techniques-alternatives processes and experiments with film. He specialized in the development of the image with the paintbrush on silver photographic paper. With this technique he's looking to create image that look like of his dreams or his imagination.
---
---
More About Xavier Vanlaere
What inspires you?
The warm light, The Music and the silence, the cities at dawn, the graceful silhouettes and the wild flowers ..The pictorialist photography of Robert Demachy,The mysterious images of Dolores Marat, The humanist Willy Ronis . The brut art of jean Dubuffet and Slavko Kopac, Twombly expressionist abstraction...The subim work of Nicolas De Stael
Describe your creative process.
Once the sensitive paper is exposed under the photographic enlargerI develop my photographs with a brush in my darkroom . with this technique I try to create the images that I have in my mind. The images of my dreams or of my imagination.
What are 3 words that best describe your work?
Inner necessity-Imaginary
Who are some artists that have influenced your work?
Tapiès and his matierist painting . ...Chopin, Mozart and Radiohead ....Too many artists in very different disciplines have indirectly inspired me. All the artists who moved me, transported me elsewhere in another sworld inspires me
What is the most important tool when creating your work?
Film
What is the best piece of advice you have been given?
It looks like a dream !
Where do you go for inspiration?
I go a little in the real present world, a little in my memories and a little in my imagination
---
Collections Featuring Xavier Vanlaere
1 Collection
---
Credentials
Education
Carlos Barrantes-Laurent Lafolie : Formation Les Procédés pigmentaires à la gomme-Paris
France, 2018
Centre Iris-Paris
France, 2015
Writing Workshop training-PPIM-Marseille
France, 2015
IMF-Marseille
France, 2013
" Use your emotional Intelligence"AFORE-St Etienne
France, 2012
Amicale du Nid -Marseille
France, 2012
AMPTA -Marseille
France, 2006
Awards
Nominee-Black and White spiders awards-USA
2012
Grand Prize Winner "Le Bonheur" -La Marseillaise-
2008
Finalist-Transphotographiques de Lille-France
2007
Winner-Mariage,l'imprévu-Le Monde de l'Image -France
2005
Exhibitions
Marseille-Paris-Galerie Art 21-Paris
France, 2019
Voies Off-Les Rencontres Internationales de la photographie d'Arles
France, 2018
L'aube en sténopé( Before dawn with a pinhole)- Galerie Désir d'Art-Marseille
France, 2017
Marseille La Pluie-Immeuble La Cité Radieuse, Le Corbusier-Marseille
France, 2016
La Petite Histoire-Collective exhibition-Galerie Charivari-Marseille
France, 2015
Collective exhibition-Street Photography-Upstream Galery-New York
United States of America, 2015
Les Passants-Gare Saint Charles-Marseille
France, 2014
Entre deux-Galerie Cameron
France, 2014
Les Passants-Galerie Vols de nuit
France, 2013
Visage Intérieur-Voies Off des Rencontres d'Arles
France, 2013
Les Passants-Collective exhibition-Street Photography-Kat Kiernan Gallery-Lexington
United States of America, 2011
Entre Deux-Les Boutographies-Montpellier
France, 2011
Entre Deux-Galerie Camayeux
France, 2008
Entre Deux- Voies Off des Rencontres d'Arles
France, 2007