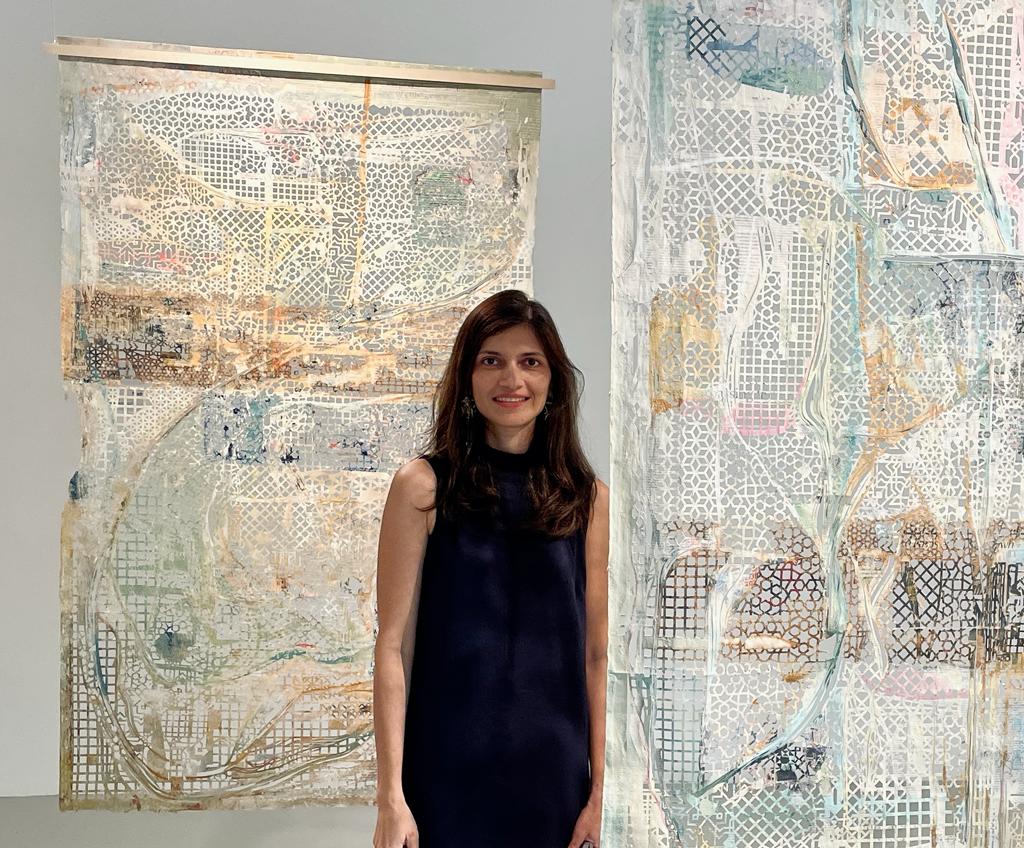 Zoya Chaudhary
Born: 1982
Hometown: Mumbai
Based in: Singapore
Zoya Chaudhary is an artist born in India and a resident of Singapore since 2011. She works across mediums including installation, video, cut-out collage & painting. Chaudhary's art practice is focused on exploring ideas of subjectivity, perception & memory. Her works begin with the personal, and then build to consider ways the personal interacts with larger public narrative.
Zoya has worked as a visual artist, designer and illustrator in India and Singapore since 2005. She has also designed and performed for several theatre productions in India. She has been exhibiting her art in exhibitions and art fairs in Singapore and abroad. Her works are part of several private collections worldwide.

Education
2020-2021 • Master of Arts Fine Arts (MAFA)
LASALLE College of the Arts / Goldsmiths University of London, Singapore
---
---
Zoya Chaudhary In The Studio
---
More About Zoya Chaudhary
Describe your creative process.
Each cut-out works have been made by collaging newspaper of a certain date on canvas, and then scratching, cutting, burning and then painting the surface. While choosing to cut repetitive patterns I thought about the juxtaposition of the rhythmic patterns of my presence, my breath, which was tied to the idea the lived day to day patterns of our lives. So, the outcome was very tactile and textural. I was very interested in the shift of the surface which is representational with text and images to a material, tactile outcome.
What are 3 words that best describe your work?
Paintings, Abstract, Map
What is the best piece of advice you have been given?
I really like philosopher Will Durant's line ' We are what we repeatedly do. Excellence, then, is not an act, but a habit.'. As I have realised that the most important thing to be an artist is turning up in the studio and creating each day.
---
Collections Featuring Zoya Chaudhary
1 Collection
---
Credentials
Awards
Art Gemini Prize 2019
2019