An Insider's Look: Tanjong Pagar Mural
By
Amabelle Chandra
---
The striking Tanjong Pagar Mural, situated on 38 Tanjong Pagar Road, Duxton Hill, stands as a completed project from the art consultancy services offered by The Artling. This mural, a homage to the Singaporean Malay fable of heroic boy Hang Nadim protecting the village from a swordfish attack, adds life into an already vibrant neighbourhood. Serving as a reminder of the city's rich history, this remarkable mural captivates the attention of those who pass by.
Project Information
Location: Singapore
Client: 8MRE
Project Type: Mural
Project Scope: Outdoor
Services Provided: Art Consultancy
Status: Completed
Artling Project Team: Talenia Phua Gajardo, Madi Amin
Year Completed: 2021

---

Process and Collaborators
For the Tanjong Pagar Mural, The Artling commissioned Singaporean artist Toby Tan, better known as tobyato, to create a captivating wall piece. This project represents the artist's largest vertical mural to date.

Tanjong Pagar Mural Sketch by Tobyato
The mural showcases dynamic swordfish amid swirling lines and abstract representations of banana stems, reanimating an iconic mythical fable in the very location where it is believed to have happened. To ensure recognizability from a distance, the final artwork employs a duotone color palette, drawing a striking presence.

Here are some initial sketches and mock-ups of the mural before they were transformed into the masterpiece seen today.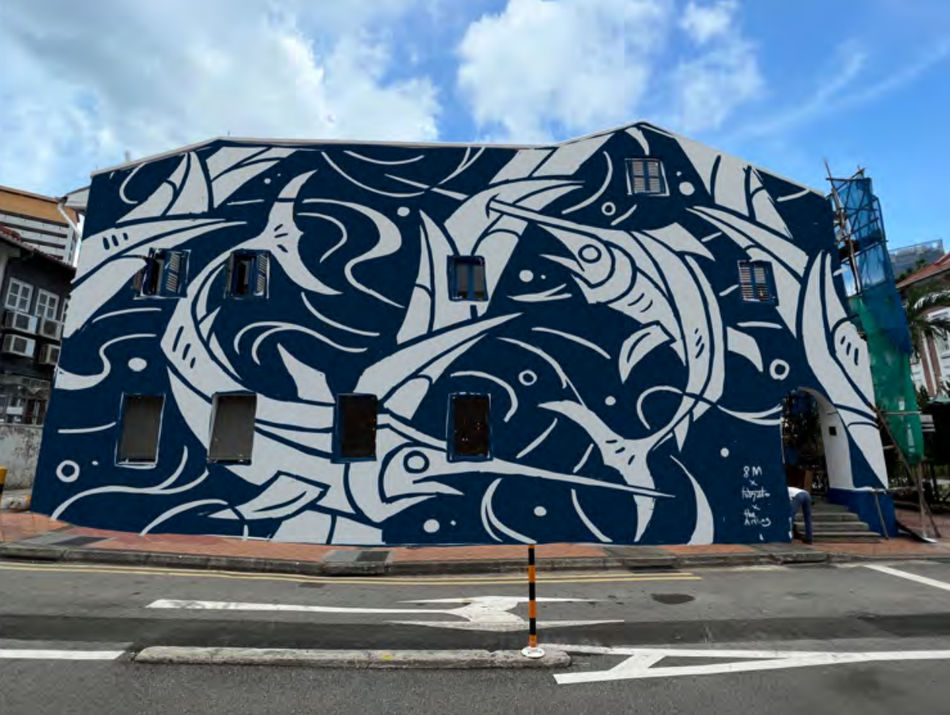 Tanjong Pagar Mural Mock-up by Tobyato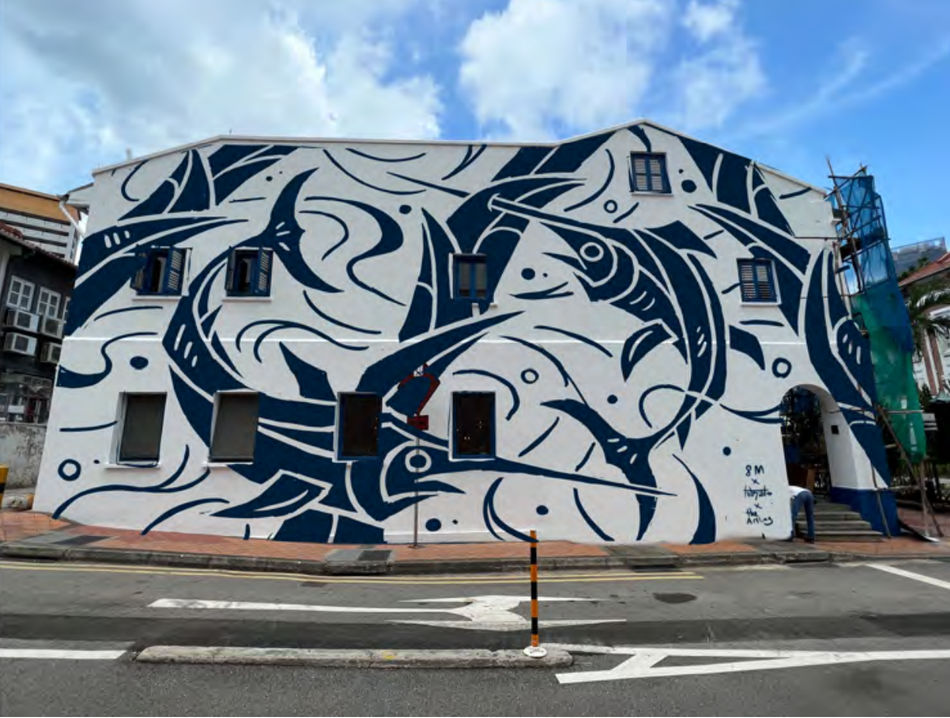 Tanjong Pagar Mural Mock-up by Tobyato
The Mural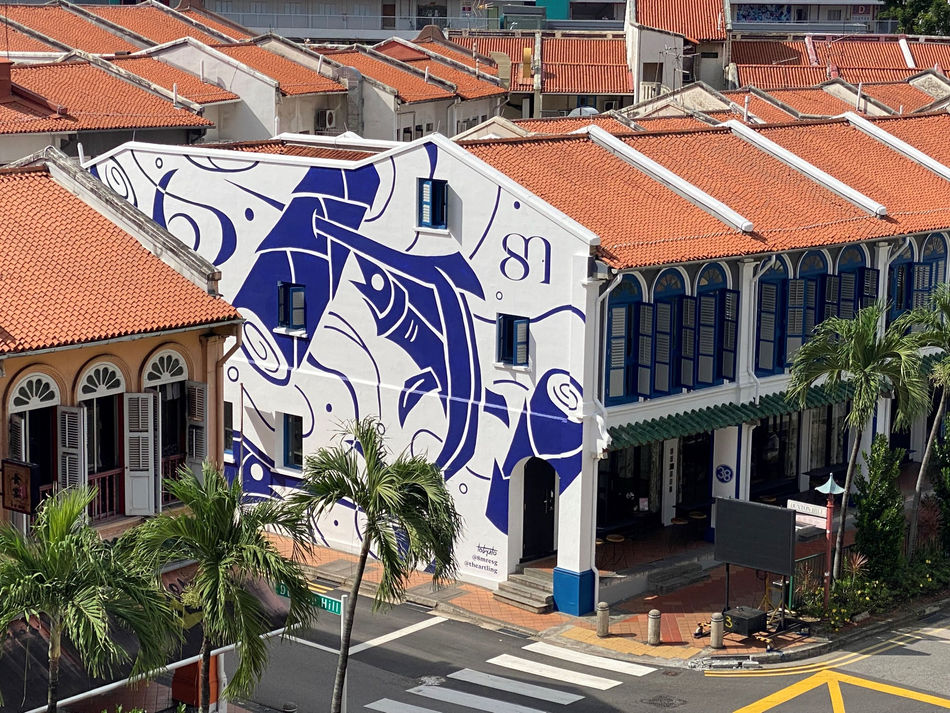 Duxton Hill, Tanjong Pagar. Image courtesy of 8M Real Estate.
In the creation of this mural, it was important to delve into the history roots of Tanjong Pagar, with a strong commitment to wave this heritage into the artwork. The Artling placed emphasis on creating a mural that could authentically capture the neighbourhood's narrative and harmonize alongside the architecture in the area. We collaborated with the artist to reflect this, discovering the old fable of Hong Nadim. Read Tobyato's full interview on his mural here.
"In an ideal world, I hope the mural will encourage people to look deeper into Singapore's folklore and history. And hopefully, by extension, foster a stronger sense of pride with these stories we call our own. But more realistically, I hope that the mural can in its own way get people to appreciate and see more value in art in this pragmatic country of Singapore." - Tobyato.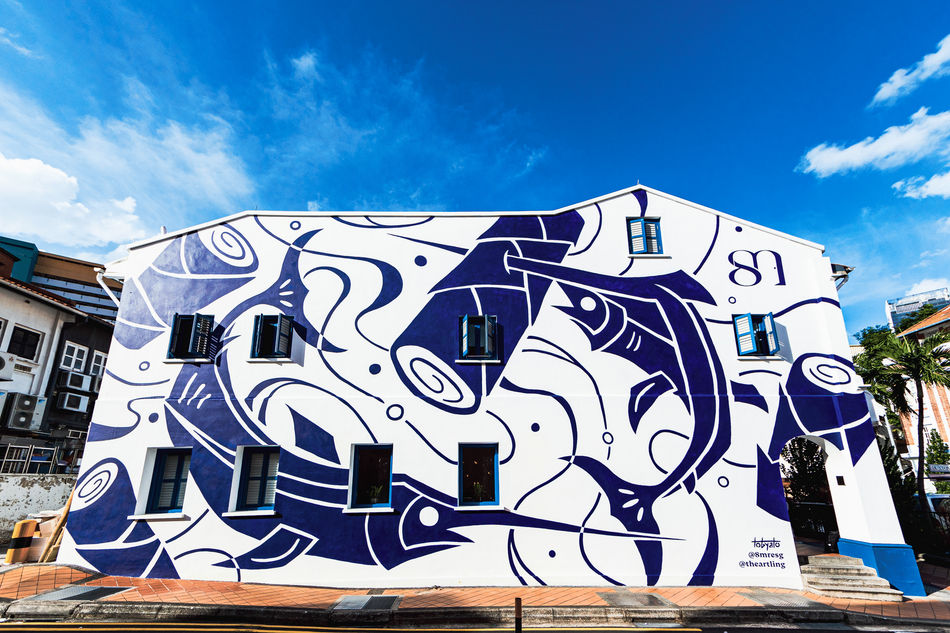 Tanjong Pagar mural by tobyato, 2021. Image courtesy of enVisuals Media.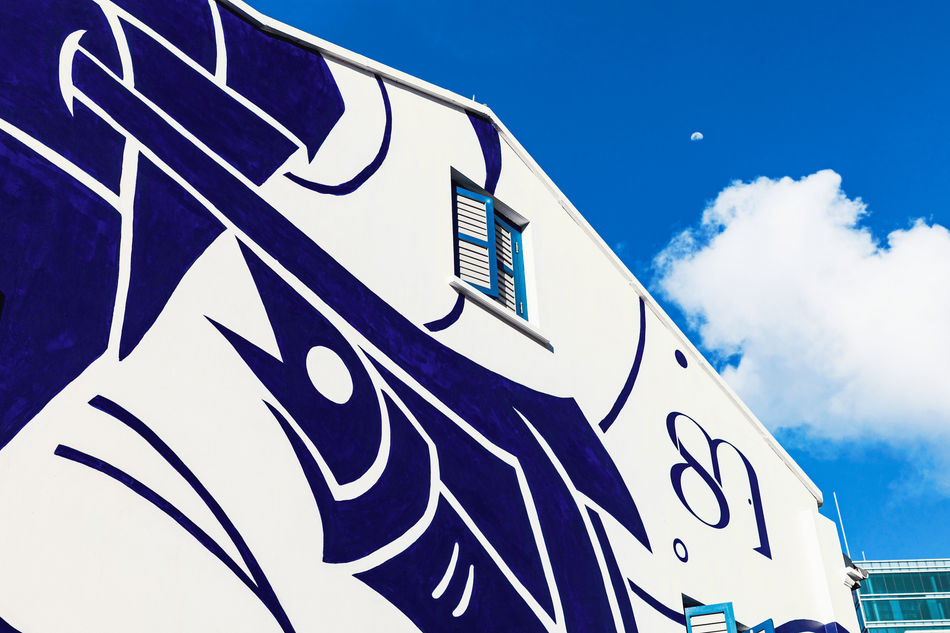 Duxton Hill, Tanjong Pagar. Image courtesy of enVisuals Media.
With the completion of the Tanjong Pagar mural, we hope to inspire passersby to reflect upon the history of Singapore, interwoven with fables. This mural serves as a striking representation of Tanjong Pagar's diverse street culture while it coexists with Singapore's revered heritage shophouses.
---
Need any help with mural projects? We have you covered! Contact our expert team of consultants here.
---
Any views or opinions in the post are solely those of the authors and do not necessarily represent the views of the company or contributors.
---
Related articles
---