Asia Art Archive's 2019 Annual Fundraiser is Around the Corner!
By
The Artling Team
---
Asia Art Archive's Annual Fundraiser returns once again for its 2019 edition, seeking to continue their support for education and research on contemporary art in Asia. Over 70 works of art generously donated by artists, collectors and galleries across the globe are featured in the auction of Asia Art Archive's (AAA) Annual Fundraiser 2019. An essential source of funding for the independent non-profit, the Annual Fundraiser supports AAA's work in building collections on the history of contemporary art in Asia and keeping the materials freely accessible for research and education. In partnership with Christie's Hong Kong, a preview of the artworks will be open to the public on 11, 14-17 October 2019. The artworks will be available for bidding online at www.aaa2019auction.com from 11 October - 2 November 2019. More details can be found below:
PREVIEW
11 October, 1-5:30pm (by appointment)
14-16 October, 10.30am - 5.30pm
17 October, 10.30am - 3pm
RECEPTION
14 October, 6 - 8pm
Christie's Hong Kong
The James Christie Room
22/F Alexandra House
18 Chater Road, Central

Kindly register here to attend the preview reception.
ONLINE BIDDING
11 October - 2 November
www.aaa2019auction.com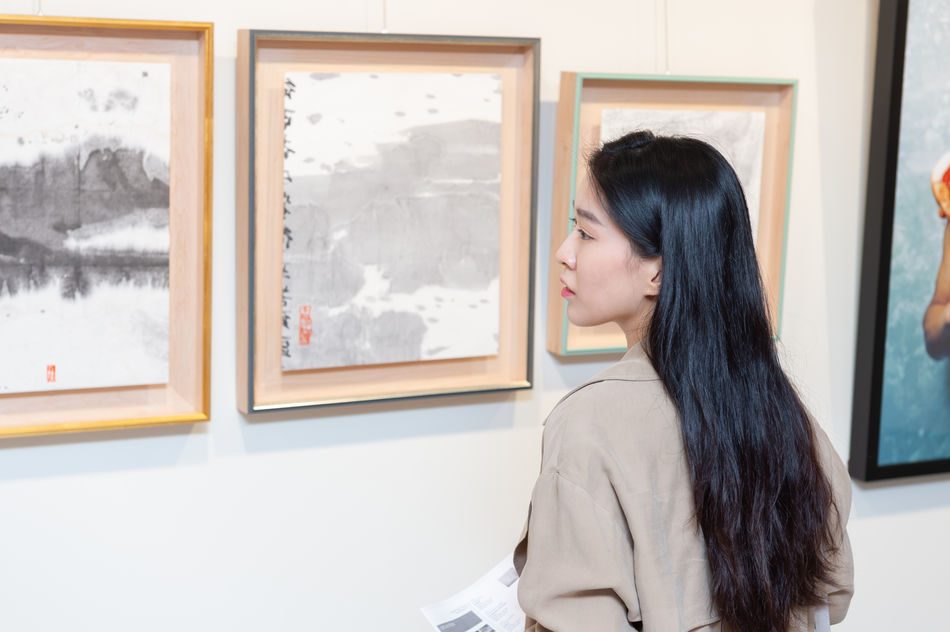 The Annual Fundraiser is the most important source of support for Asia Art Archive, which raises more than half the organisation's operating budget. In 2019, Asia Art Archive has launched new collections and initiatives around performance as an area of focus, including the archive of the pioneering performance artist Lee Wen who passed away earlier this year in March. To bring more depth to the understanding of performance art, AAA also hosted exhibitions, public and educational programs that look at the evolution of performance art in Asia.
This year's auction features works by artists including Pacita Abad, Billy Apple, Ruth Asawa, Rosamond Brown, Cao Fei, Luis Chan, Gao Weigang, Shilpa Gupta, Firenze Lai, Ayesha Sultana, Charwei Tsai, Yang Jiechang, and more. Read on to find out more about the works up for auction at this year's Asia Art Archive's Annual Fundraiser!
Ruth Asawa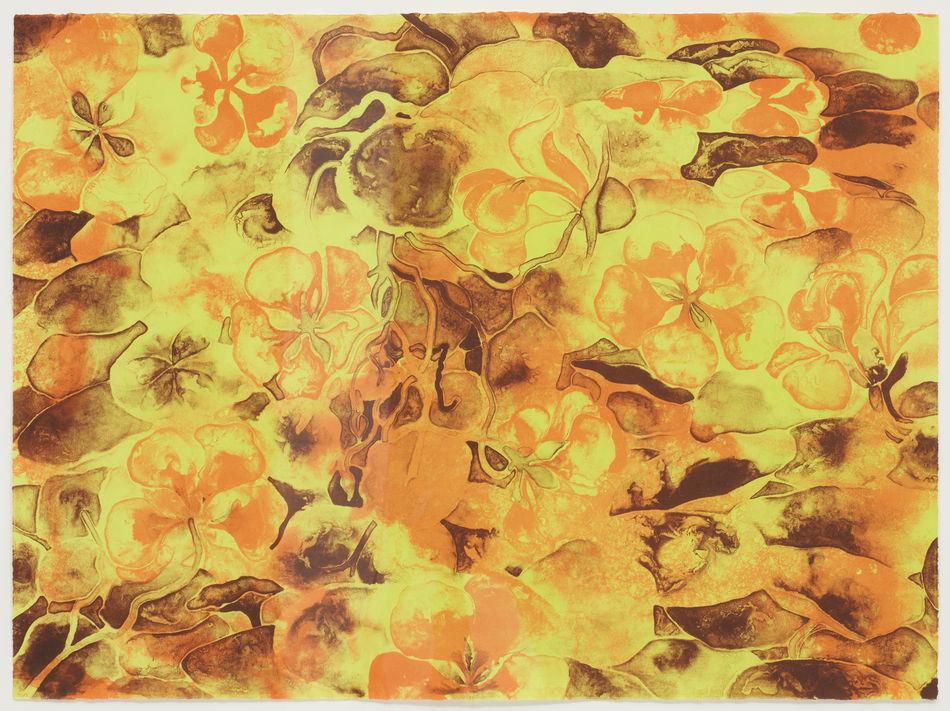 Ruth Asawa, Nasturtiums (TAM. 1557), 1965.
Lithograph on paper
Edition 6 of 20
Generously donated by David Zwirner and the artist 
Nasturtiums was created during Ruth Asawa's fellowship at the Tamarind Lithography Workshop in Los Angeles, for which she was endorsed by her Black Mountain College teacher Josef Albers. Although she was better known as a sculptor, her training was in drawing, which she did every day. Her interest in organic forms can be seen in the simple, repeated gestures of Nasturtium, which build up to a complex composition that engages directly with the natural world.
Luis Chan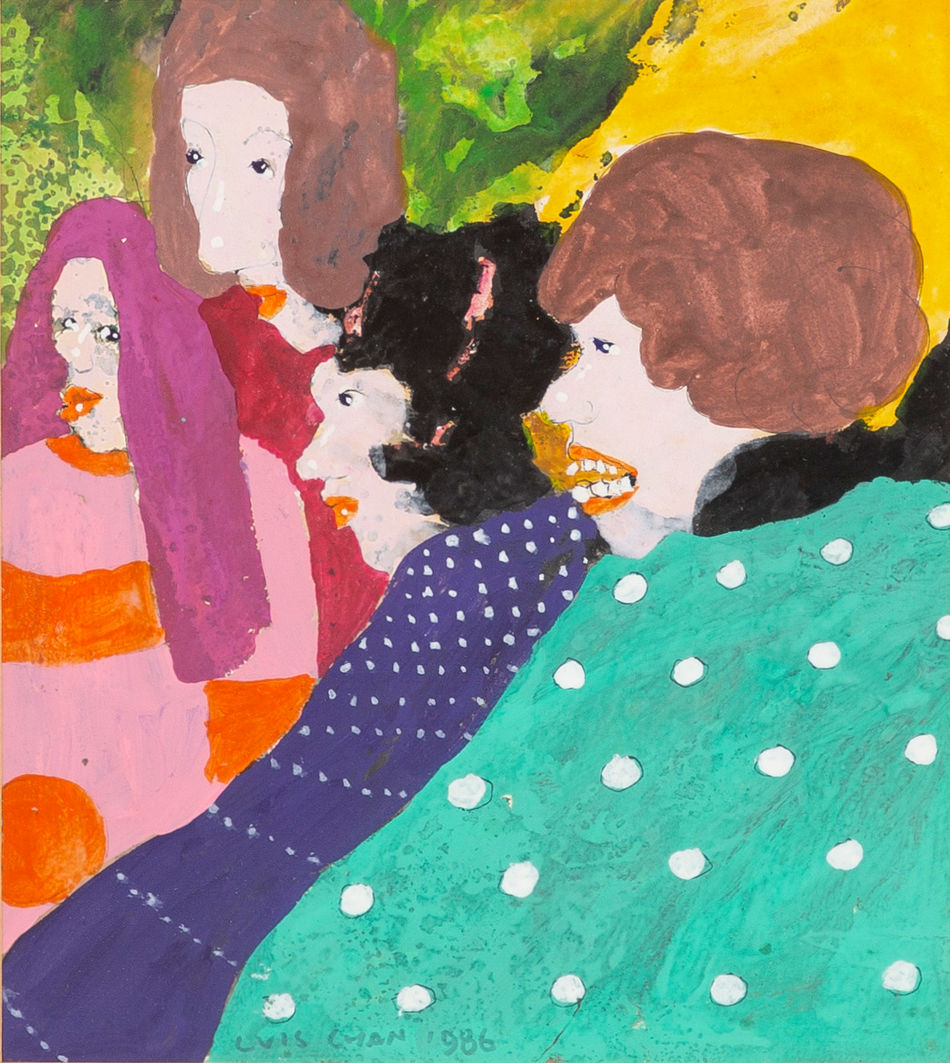 Luis Chan, Untitled, 1986.
Acrylic on paper
Generously donated by Mr. James Beveridge 
Generously donated by Mr. James Beveridge, this untitled work by Luis Chan was originally gifted to him by a friend who received the painting directly from the artist. A lovely example of Chan's dreamy surrealism and vibrant palette, Untitled features female figures gathered around in observation of something beyond the frame. The expressiveness of the composition is typical of the artist's imaginative and fanciful work.
Luke Ching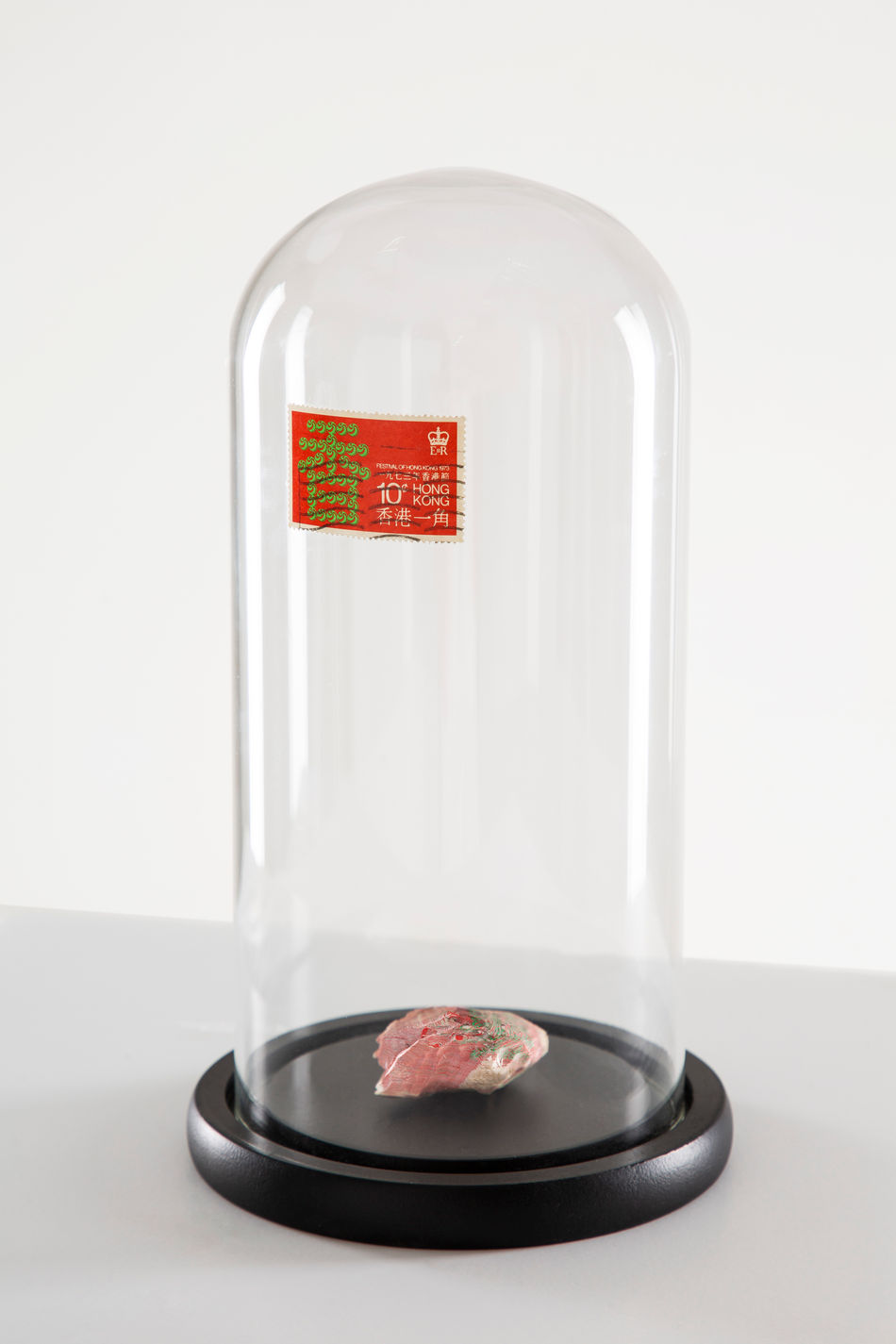 Luke Ching, Festival of Hong Kong, 2017 
Stamps 
Generously donated by the artist 
One of Hong Kong's leading conceptual artists, Luke Ching reflects on postage stamps as the tiniest objects used by governments to express sovereignty. Using the 1973 Festival of Hong Kong stamp to create a rock shaped object, Ching references a colonial-era festival meant to build a Hong Kong identity after the 1967 riots. The festival was discontinued in 1973 after the administration was satisfied that their mission was complete. A gift to Asia Art Archive, Festival of Hong Kong demonstrates Ching's palpable love for Hong Kong through his witty explorations of the city's history.
Sarah Crowner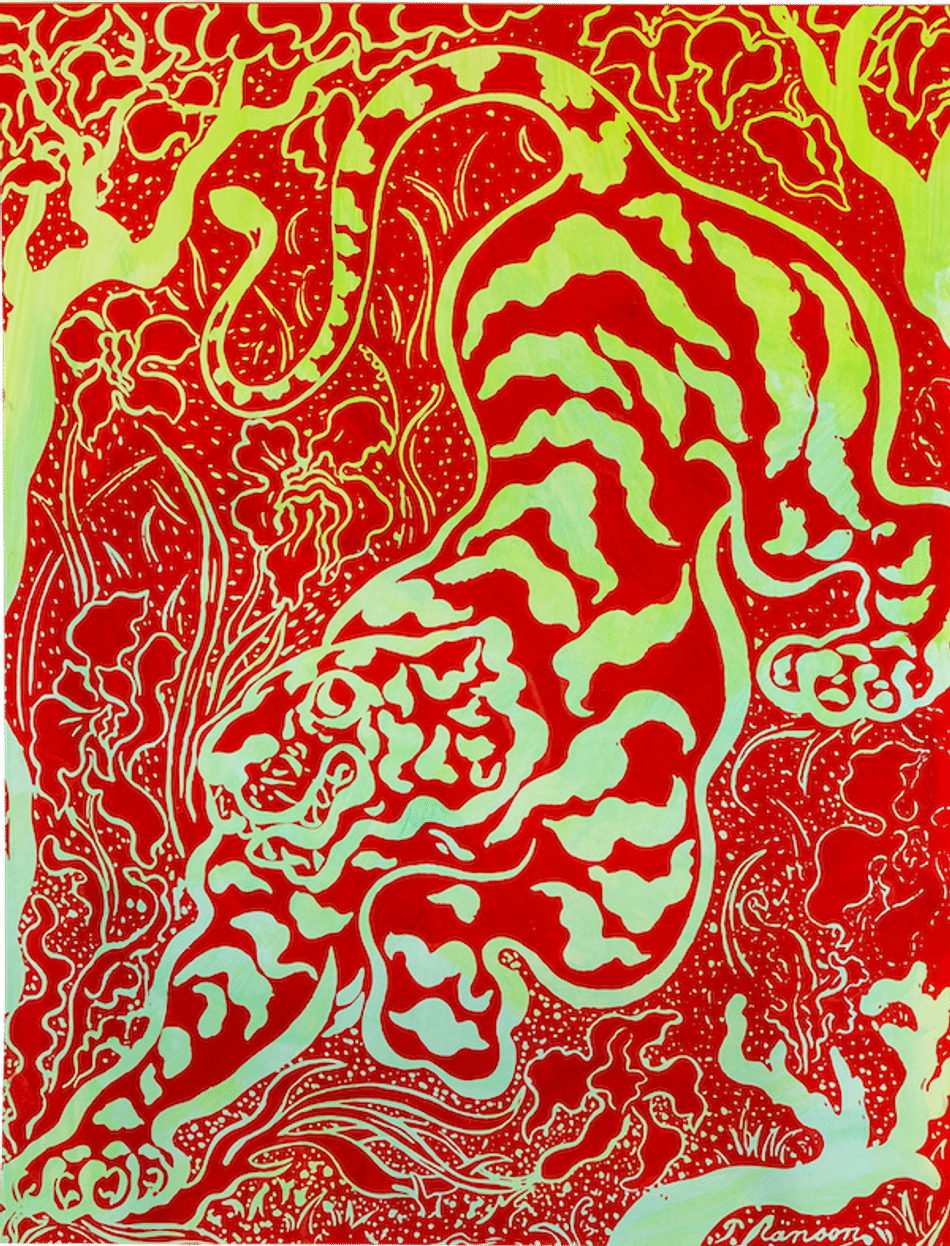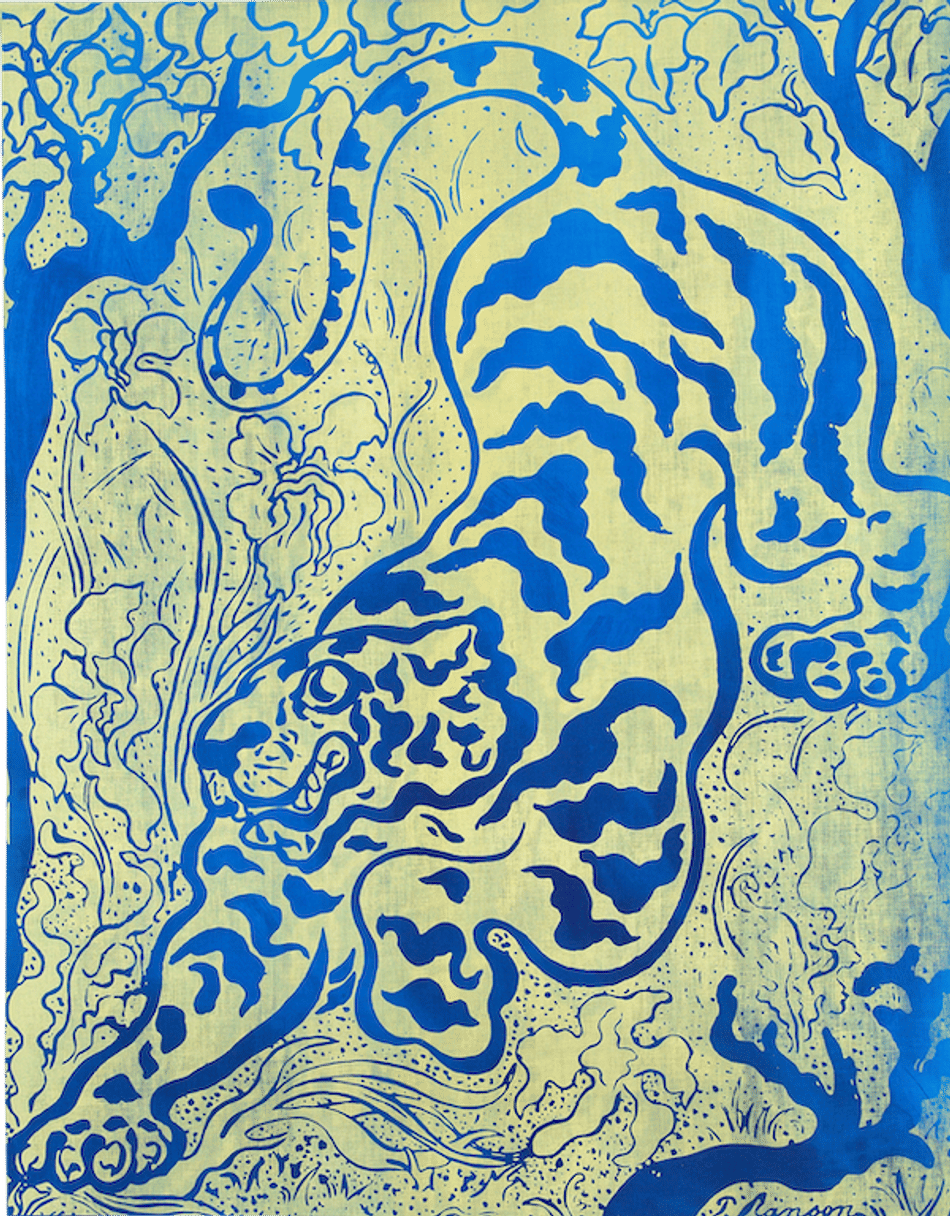 Sarah Crowner, Double Tiger, after PR, 2019
Gouache, acrylic paint and screen print on paper and linen paper. 
Generously donated by the artist and Simon Lee Gallery 
Created during Sarah Crowner's residency at the prestigious Robert Rauschenberg Foundation, this work exemplifies her disruption of formalism through the interaction of patterns, surfaces, and color. Known for works that collapse the distinction between painting and context, in this particular piece, she places specific colors together in order to highlight the work's vibration and dimensionality, pushing the boundaries of the viewer's optical experience.
Ayesha Durrani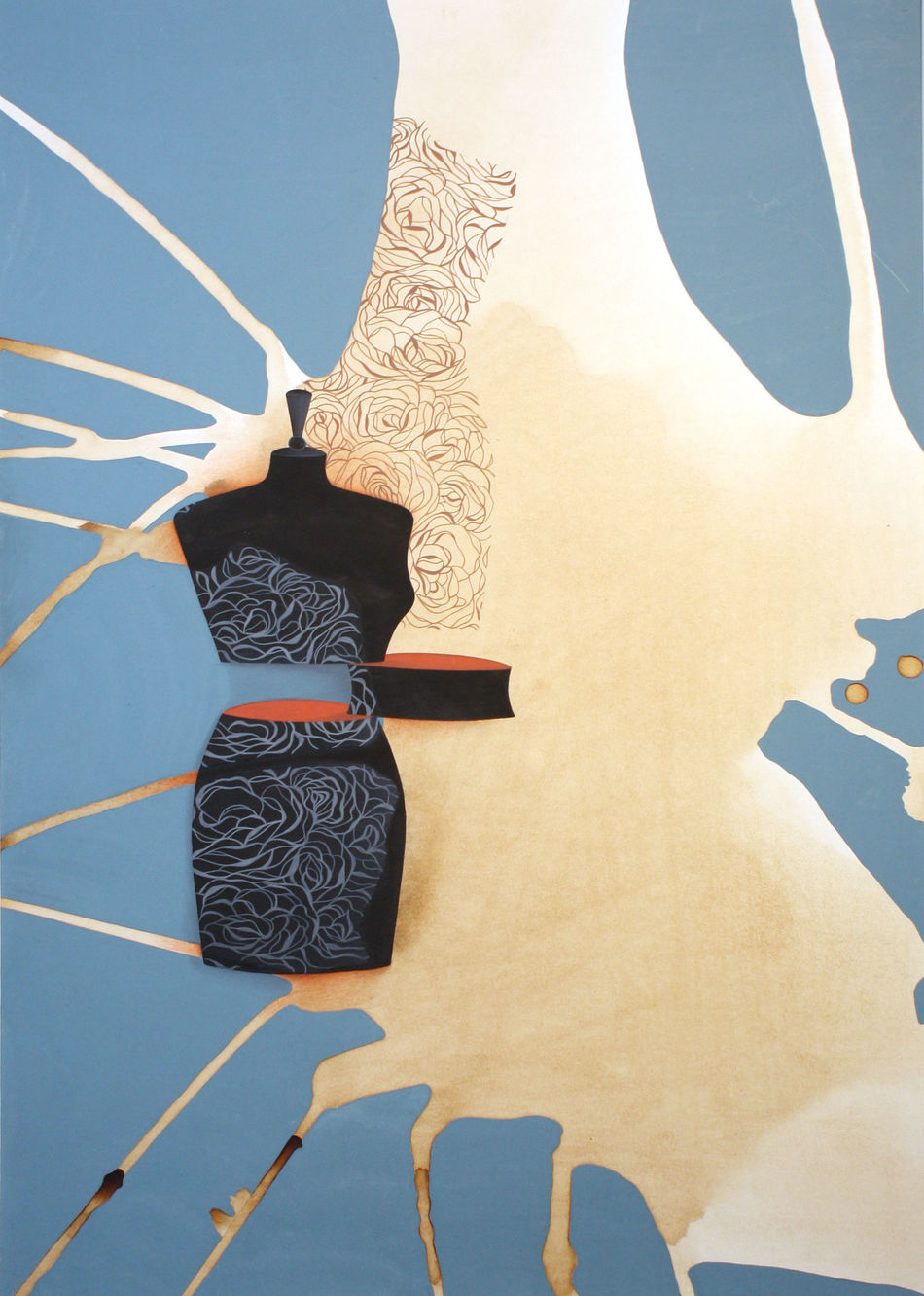 Ayesha Durrani, Me & Myself, 2009
Gouache on wasli 
Generously donated by Aicon Art 
Trained in miniature painting, Ayesha Durrani is known for her recurring use of a dressmaker's mannequin to explore the confines of the female body and its role in a patriarchal society. Painted on paper prepared in the Wasli style of Mughal miniatures, Me & Myself confronts feminine beauty standards and expresses Durrani's thoughts on feminism and equality through a graceful and dreamy lens.
Gimhongsok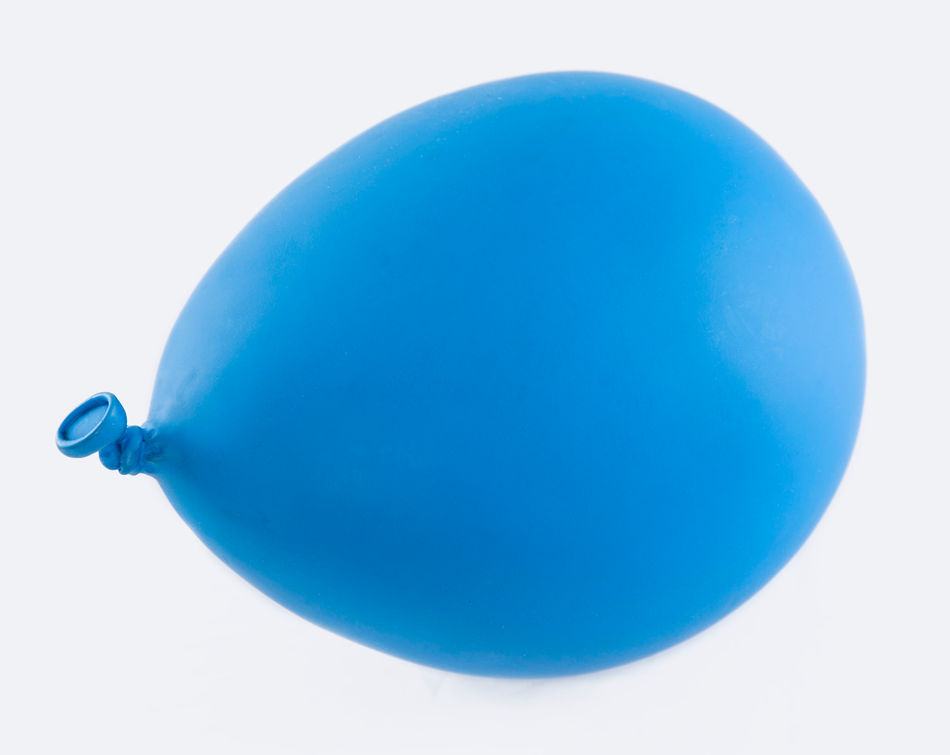 Gimhongsok, A Balloon (blue), 2013
Resin
Generously donated by Tina Kim Gallery and the artist 
An extension of Gimhongsok's important series MATERIAL and 8 breaths, the resin cast balloon in A Balloon (blue) represents the capture of human breath, hinting at the power of art to immortalize a moment and materialize human dreams. A huge influence on younger generations of artists, Gimhongsok is known for using everyday objects to engage audiences in a dialogue about conventional values.
Hou I-Ting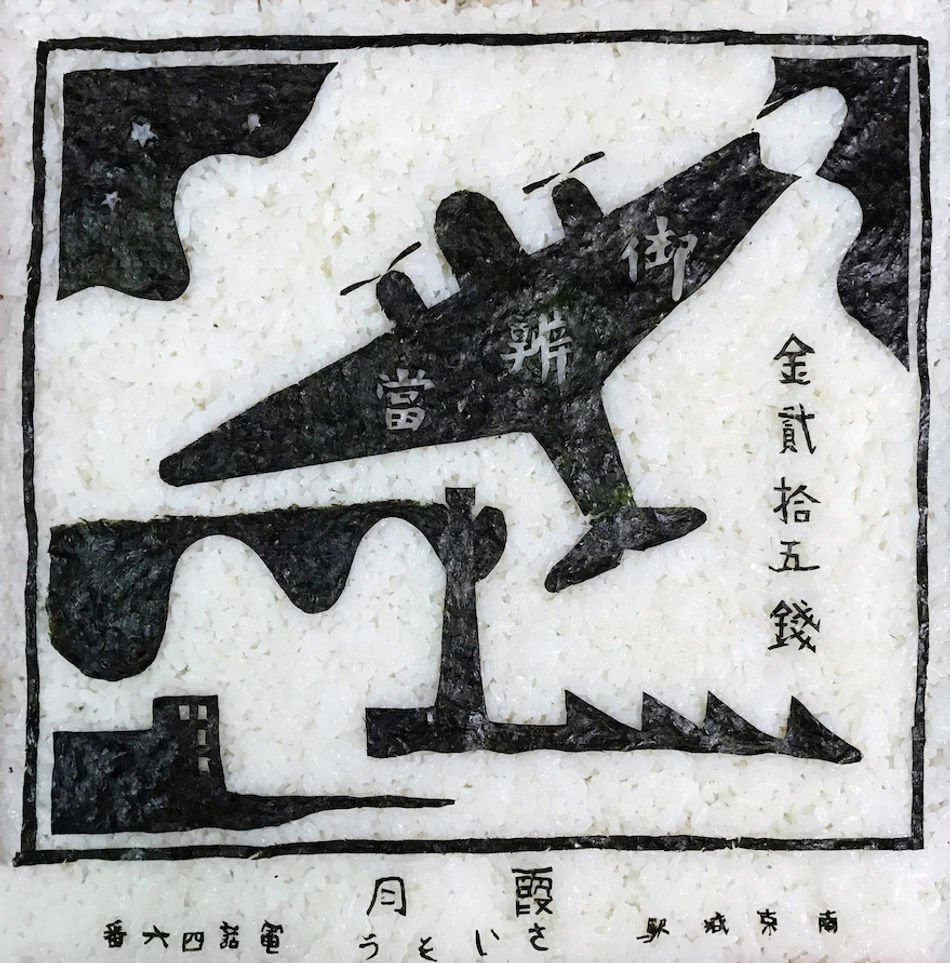 Hou I-Ting, White Uniform No. 5, 2017
Type C Print
Edition 2 of 5 
Generously donated by the artist and TKG+ 
In White Uniform, Hou I-Ting examines women's labor in creating Taiwanese boxed lunches, a cultural legacy of the island's Japanese era. Through a research-based practice that includes a short film and series of photographs, Hou meticulously deconstructs the complex configuration of sexual difference, labor relations, colonialism, and national identity. A photograph of a rice box with seaweed stencils, this work is tied to the series shown at the 9th Asia Pacific Triennial of Contemporary Art in 2018.
Reena Saini Kallat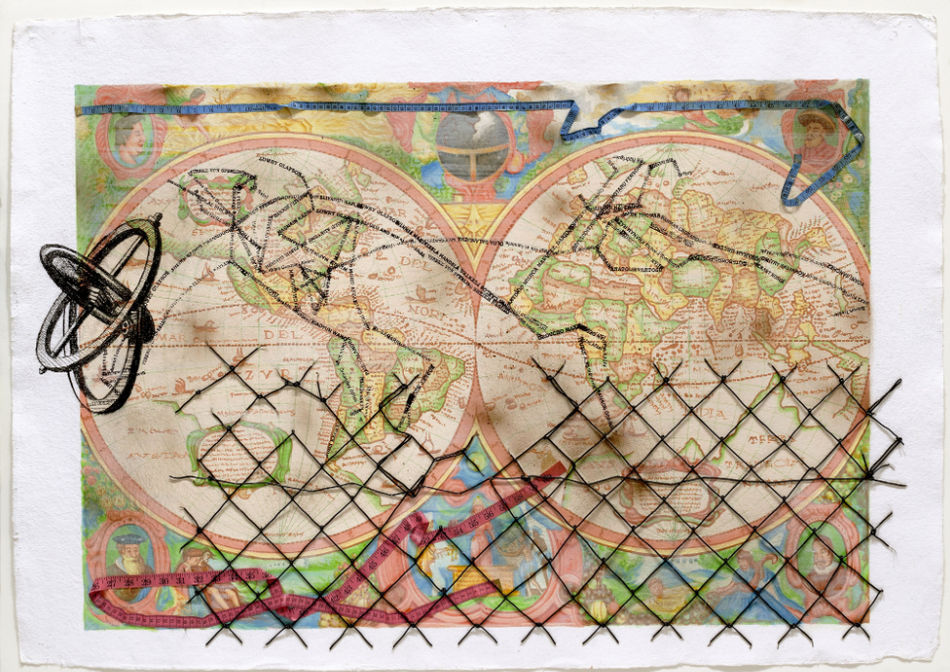 Reena Saini Kallat, Anatomy of Distance, 2013
Acrylic paint, archival inks on handmade paper, wire, and measuring tape 
Generously donated by the artist 
A personal gift to Asia Art Archive's fundraiser by prominent artist Reena Saini Kallat, Anatomy of Distance overlays the stamped names of people who have been denied entry visas on maps to create flight route patterns. The electric wires that crisscross the work hint at barriers and act as transmitters of energy and ideas in defiance of borders, reflecting the inherent contradictions within today's connected world. This work has been shown in museum exhibitions.
MAP Office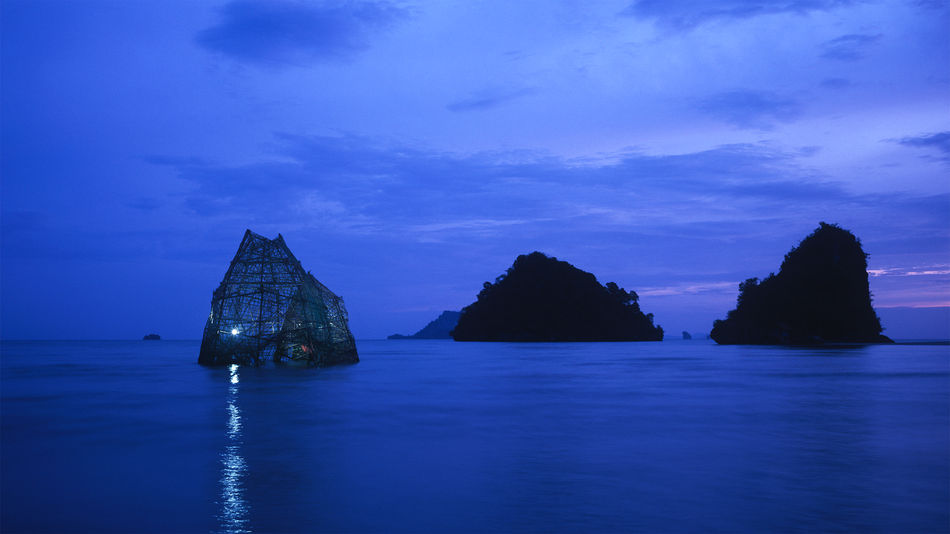 Map Office, Ghost Island [Noppharat Thara Beach, Krabi]
C-print on archival art paper
Edition 1 of 5
Generously donated by the artist 
Fascinated with the concept of physical and imagined territories, MAP Office, a multidisciplinary platform founded by Laurent Gutierrez and Valérie Portefaix, designed three artificial islands on a tidal beach near Krabi. Ghost Island, constructed from bamboo and abandoned fishing nets, mirrors the geology of the surrounding islands. It acts as a commentary on the important labor that is needed to protect the environment. Ghost Island was part of a work shown at the 2018 Bangkok Art Biennale.
Annie Wan Lai Kuen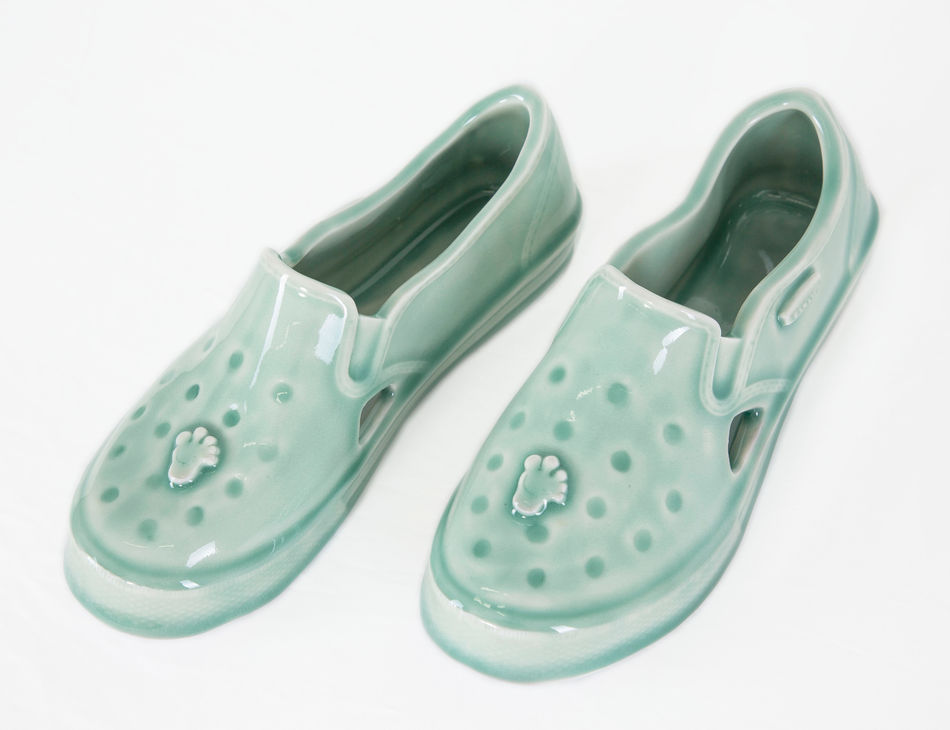 Wan Lai Kuen Annie, Every Day a Rainbow (A Pair of Shoes), 2016
Ceramic
Edition 2 of 4 
Generously donated by the artist 
During her first visit to Gwangju in South Korea, Annie Wan Lai Kuen was struck by the vibrant colors of everyday commodities and decided to recast some of the objects in the distinctive translucent green of Korean celadon. A signature example of Wan's ability to infuse a sense of humor into her conceptual practice, this work is a part of her installation series Every Day a Rainbow, seen at the 11th Gwangju Biennale in 2016. A set of works from Every Day a Rainbow is now in the collection of the Hong Kong Heritage Museum, and this is a rare instance of one of its pieces being available to private collectors.
Stephen Wong Chun Hei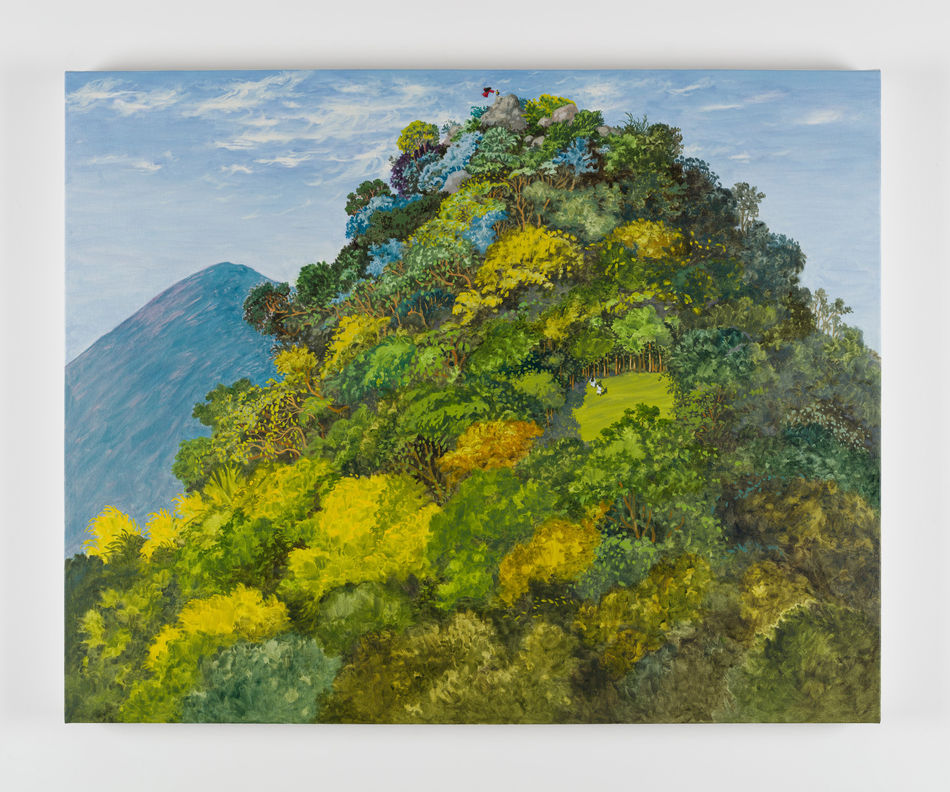 Stephen Wong Chun Hei, The Kidnap by Mountain, 2017
Oil on canvas 
Generously donated by the artist and Gallery EXIT
A Hong Kong artist whose work is garnering wide acclaim, Stephen Wong Chun Hei takes inspiration from long hikes in the Hong Kong countryside, where he makes sketches with pencil and watercolor. Using these sketches and his memory as a foundation, he creates oil paintings that burst with narrative and imagination, putting a new spin on traditional Chinese "mountain water" paintings. The Kidnap by Mountain embodies Wong's adroitness in directing the viewers gaze through a stylized natural landscape that is distinctly Hong Kong yet unfamiliar at the same time.
Yang Jiechang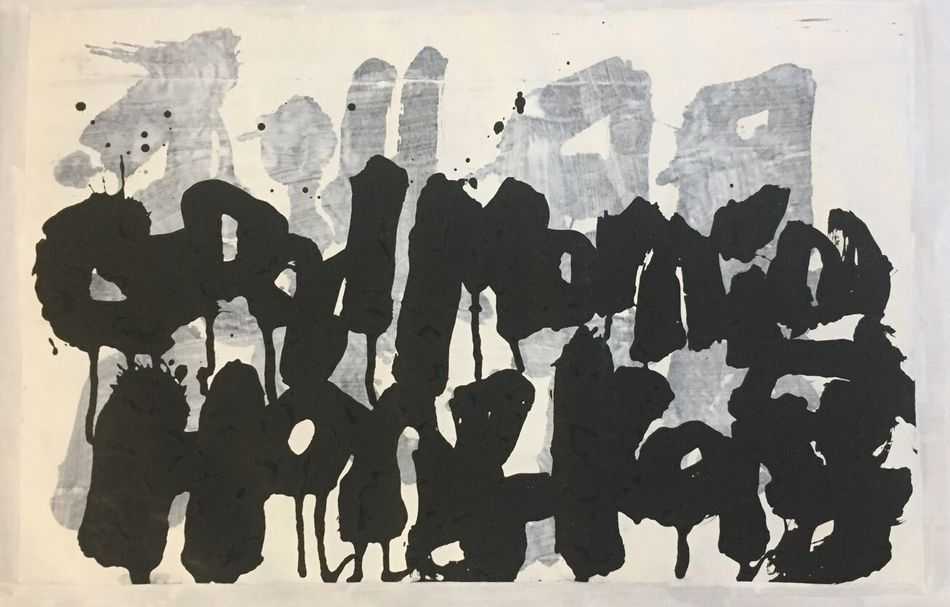 Yang Jiechang. Good Morning Hong Kong 2019 01.07., 2019
Ink and acrylic on paper, mounted on canvas 
Generously donated by the artist
A gift to Asia Art Archive from Yang Jiechang, Good Morning Hong Kong was inspired by the radio program Good Morning Vietnam broadcast during the Vietnam War. Good Morning Hong Kong was created as a tribute to Hong Kong's ability to endure and overcome. Yang's affection for Hong Kong and his belief in the city's importance are palpable in the energetic strokes and sweeping, optimistic lines of this calligraphic work.
About Asia Art Archive
Asia Art Archive is an independent non-profit organization initiated in 2000 by Claire Hsu and Johnson Chang in response to the urgent need to document and make accessible the multiple recent histories of art in the region. With one of the most valuable collections of material on art freely available from its website and onsite library, AAA builds tools and communities to collectively expand knowledge through research, residency, and educational programs.
To find out more about Asia Art Archive's Annual Fundraiser, click here.
---
Related articles
---