Audrey Yeo, President of AGAS, on Elevating Art Galleries and Fostering Art Appreciation in Singapore
By
Mie Lin
---
AGAS (Art Galleries Association Singapore) serves as the unified voice for art galleries, advocating their interests with government agencies, arts organisations, the media, and the public, both locally and internationally.

AGAS also upholds professional and ethical gallery practices in Singapore, raises awareness about art dealer responsibilities, and promotes art appreciation in the community. It is the leading national organisation representing gallery owners and operators in Singapore.

We had the privilege of speking with Audrey Yeo for this exclusive interview.
---
Tell us about your new role at AGAS and what that entails?
As the president of the Art Galleries Association (Singapore), my primary mission is to enhance the Singapore art galleries' visibility within Singapore's art community.

AGAS serves as a steadfast reminder of the many home-grown art galleries that operate year-round in Singapore.

As such, it is crucial for us to act as a persistent voice, guiding art galleries in developing a more sustainable approach to art advocacy and representation. We've begun efforts to streamline the association's structure, and make information about our activities more accessible to the public, in order to foster greater art appreciation for the local art scene.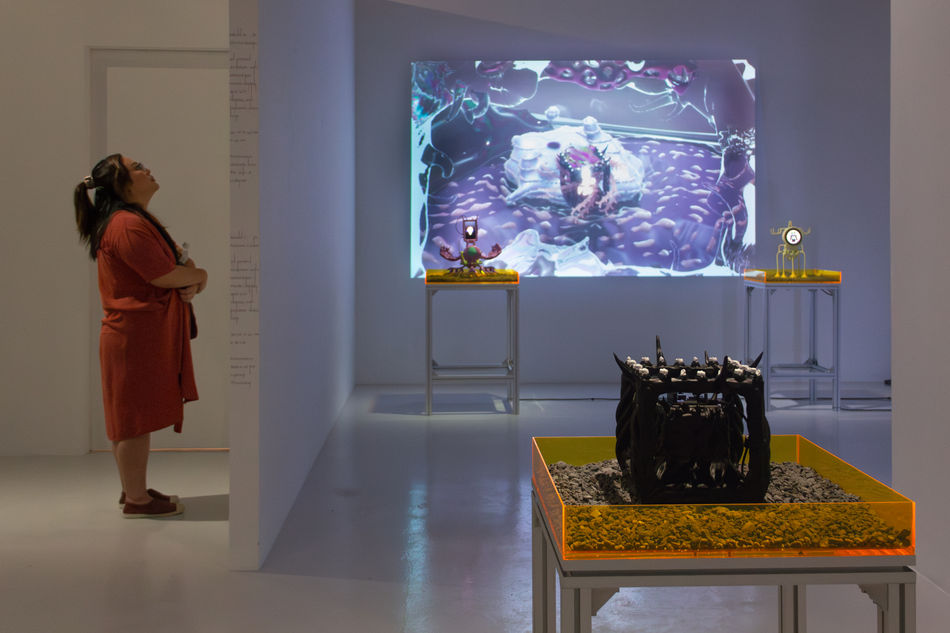 Installation view, Brandon Tay, Form & Agency, 26 August - 1 October 2023, Yeo Workshop, Singapore. Image courtesy of Yeo Workshop. Photography by Nuhayd Naufal.
What does AGAS have planned this year? What's different and new?
We have three key events - Singapore Art Gallery Weekend (September 2023), a Networking Party to welcome international guests and associations during Singapore Art Week 2024, and an industry Roundtable for March 2024.

The Singapore Art Gallery Weekend is an annual event for art lovers to enjoy decentralised art experiences in galleries and programmed around galleries. This year, we launched an exclusive array of VIP programs, accessible with a Patron's Pass, which includes tours of private art collections and other lifestyle perks. We have also engaged in partnerships with esteemed brands such as Cartier, Maison Ferrand, Kiehls, the Mondrian hotel, the Mandala Club, and several restaurants throughout Singapore such as Bar Cicheti, and Wild Child. We hope that this would facilitate connections between the public, lifestyle businesses and the visual arts world.

We have also partnered with FIND - Design Fair Asia to present a selection of artworks from local galleries at the fair.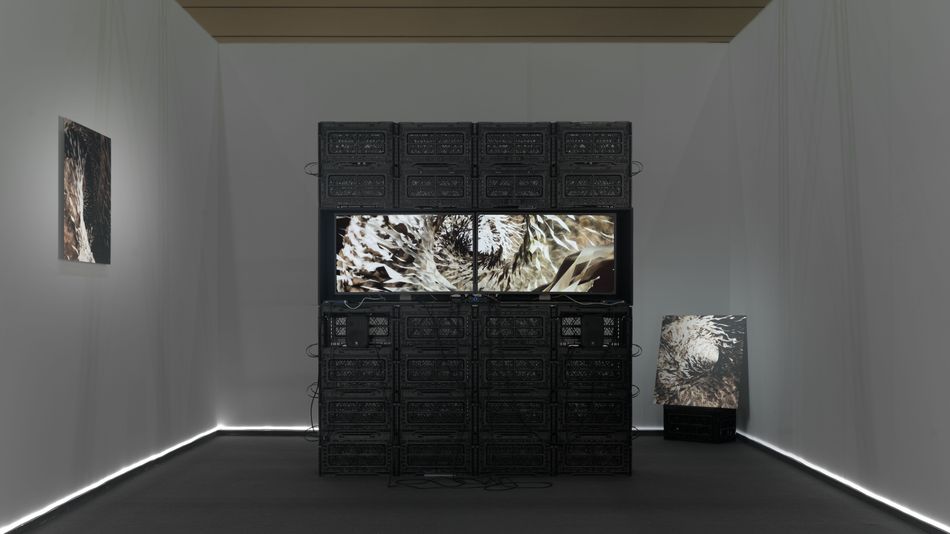 Installation view, Priyageetha Dia, TURBINE TROPICS, Frieze Seoul 2023, Two-channel CGI video installation and direct UV print on silver dibond. Image courtesy of Yeo Workshop. Photograph by Jonathan Tan.
For those who aren't familiar, could you tell us what the main goal of AGAS is? Why is it important?
The primary goal of AGAS is to serve as a unified voice for art galleries and affiliate art businesses. Our aim is to enhance public awareness of the vital roles of art dealers in Singapore's art ecosystem and rejuvenate the art world, fostering an environment where artists thrive and inspire enthusiasts.

Our vision is to foster an inclusive art space that benefits both our members and the wider community. In whole, making art more accessible, promote art appreciation and making it accessible to a broader audience, and facilitating those who create that space for art. A thriving art scene not only attracts talent but also adds to the cultural tapestry of the nation.

AGAS is also the leading national body representing the interests of gallery owners and operators in Singapore, ensuring that the concerns and contributions, both large and small, are recognised and valued on a national scale.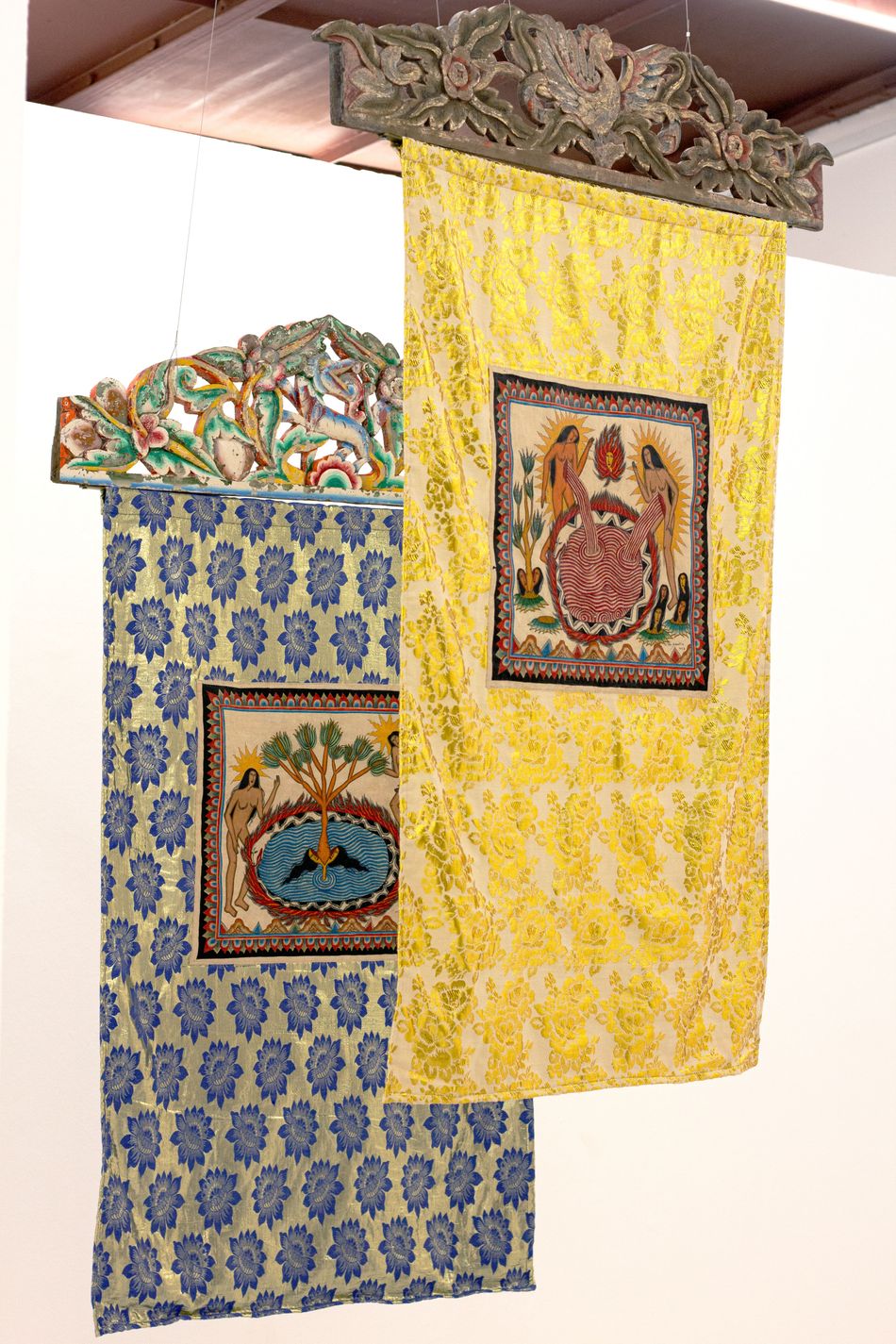 ICitra Sasmita, Atlas of Curiosity, 29 July –20 August 2023, Yeo Workshop, Singapore. Installation view, textile works.Image Courtesy of Yeo Workshop. Photograph by Nuhayd Naufal.
What are some of the goals of the organisation?
Our key goals are - capability development for artists and art professionals, Expansion of Programming and Partnerships locally and overseas - Recognising that Singapore could strengthen our position in the international art world, and the promotion of Art Appreciation in the Community.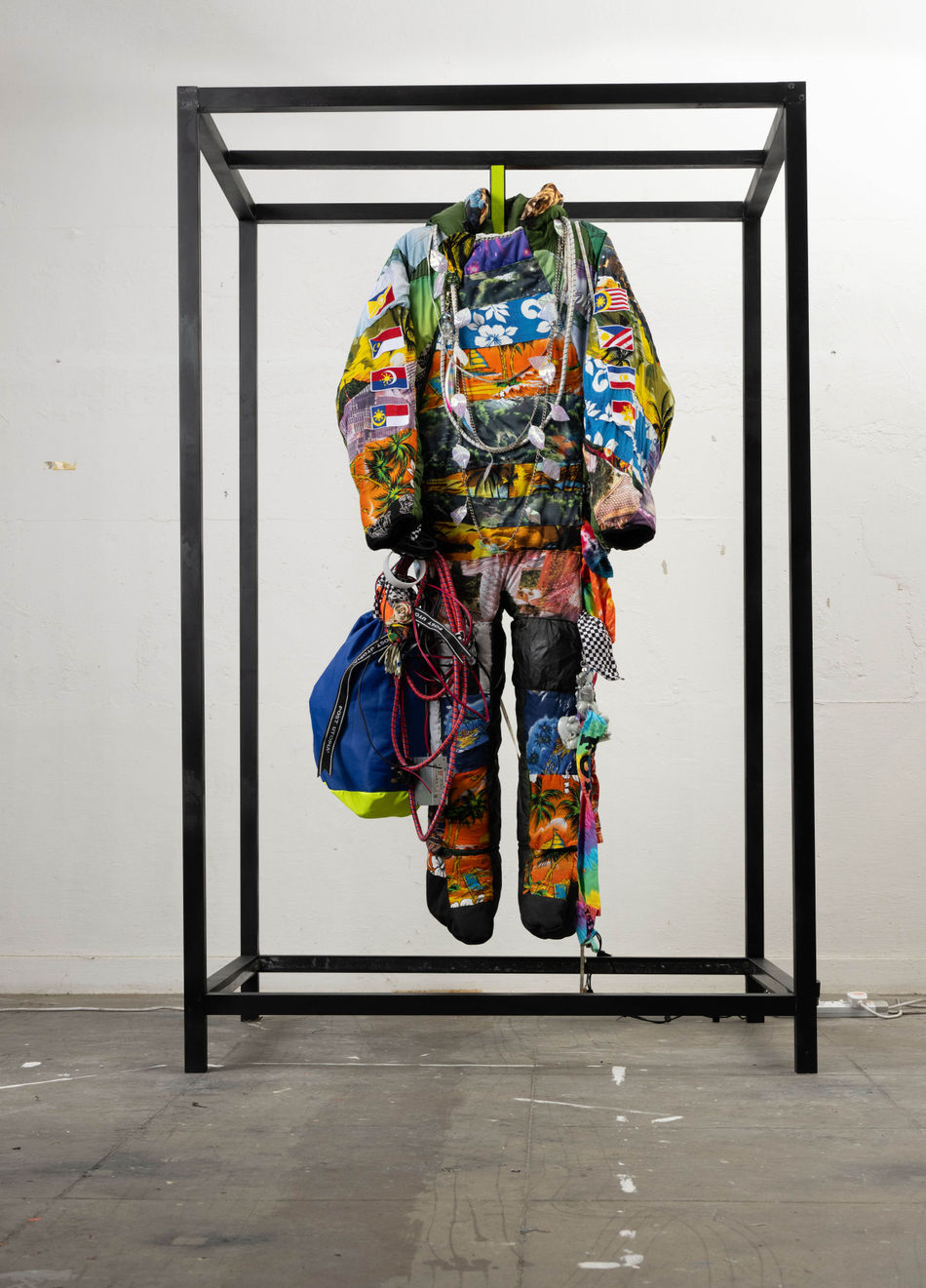 Fyerool Darma, Kitschmensch with many failed flags of 1963 Maphilindo Confederation (Reworked), 2021- 2023, Chinese ink on polyfibres, synthetic fibres, cotton, polycotton, taffeta, silk, metal, fibreglass, on aluminium brace and 3M carbon fibre on aluminium, 240.5 x 118 x 88 cm. Image courtesy the artist. Photograph by Jaya Khidir.
How can people support or participate?
We invite everyone to participate in our Singapore Art Gallery Weekend events which will continue until the 1st of October. Free activities include #GalleryHopping across the various galleries around Singapore. Visitors can also get to #TalkingAboutArt at various lectures and artists' talks. Click here for the link to the calendar of events.

If you'd like to enjoy specially curated VIP programs, private events and F & B perks, get the Patron's Pass today! Be a part of #TheArtLifestyle and get a glimpse into collector homes and how they began their journey of #LivingWithArt. The pass itself is a collectible NFT artwork and you can purchase the Patron's Pass for 125 SGD and support the work of the AGAS!

One can support this by entering into Lucky Draw and stand a chance to win a three-day two-night stay at the Else Hotel in KL. Click here for more information.
For more information and updates on Singapore Art Gallery Weekend 2023, please visit the official website at https://agas.org.sg. Join the conversation on social media using the hashtag #SGGalleryWeekend and stay tuned for a captivating celebration of art and culture in Singapore.
Audrey Yeo, founder Yeo Workshop and president of AGAS. Image courtesy Red Club x Cartier.
What are some of the challenges that you're facing?
All art galleries had shared struggles and unifying the galleries to working together towards a greater goal.
Bringing interest and awareness of the value and power of art and creativity to a country more interested in reason and logic and practicalities.
Growing a strong, steady and supportive collector and patron base that will grow up with the Singapore art scene.
The global art market correction and the broader macroeconomic situation have posed a challenge to galleries all over the world. Small and mid-sized art galleries are still grappling with slowed sales due to the economic uncertainty brought about by the pandemic. Although we hugely welcome institutional financial support, it is important that our art scene continues to garner support from local and local-based patrons to ensure our sustainability and perseverance.
Any highlights?
One of the most rewarding aspects of my involvement with AGAS has been the sense of community that has flourished within our organisation.

The slew of events have been particularly heartwarming, not only in terms of the support we have achieved but also in the way we have fostered a stronger foundation within the art ecosystem.

I must also mention the patrons who have come together to really support the artists, support the events and their belief in the arts in Singapore. In retrospect, the Singapore Art Gallery Weekend serves as a significant step towards a promising future where we can continue to raise awareness and appreciation within the art market and the broader community.
The future; what does it hold and what can we look forward to for Art Week in Jan 2024?
Please remember to visit a myriad and variety of gallery exhibitions. Artist and their galleries make a great effort during Art Week and hope you come to enjoy yourself!
---
About AGAS
The AGAS exists as one voice for art galleries to make representations to various government agencies, arts organisations, media, and the general public both at home and abroad. It is the industry body that governs professional and ethical gallery practice in Singapore and serves to increase public awareness of the roles and responsibilities of art dealers. It is the duty of AGAS and its members to promote art appreciation in the community, enhancing the value and understanding of art and culture in Singapore. We are the leading national body representing the interests of gallery owners and operators in Singapore.
---
Related articles
---