City Art Guide: Cape Town
By
Nathalie Soo
---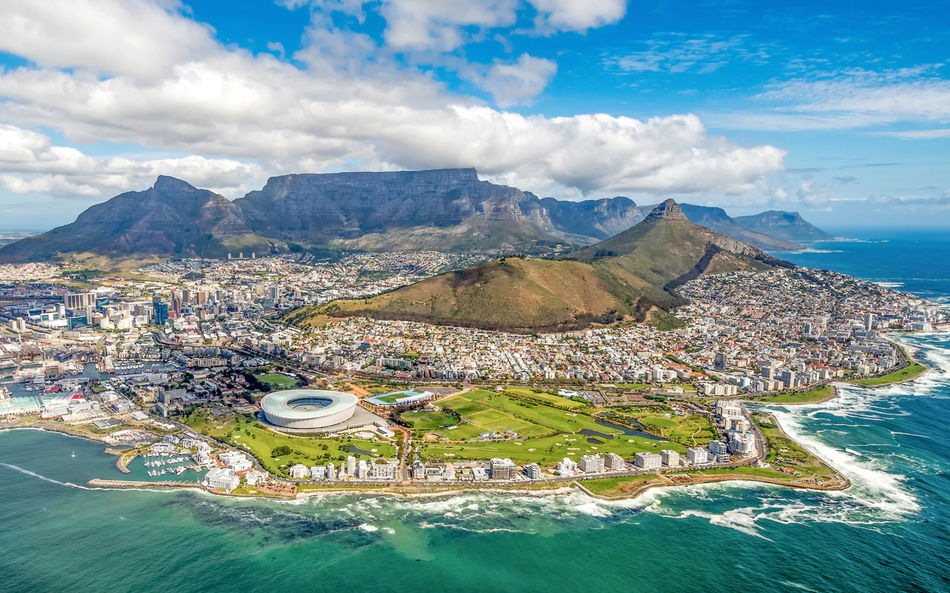 Image courtesy of Gerrit Jordaan and The Telegraph
The last decade has marked a significant development for South Africa's burgeoning contemporary art scene, particularly in its capital city, Cape Town, where the arts sector has flourished rapidly especially after the inauguration of the Zeitz Museum of Contemporary Art Africa in 2017. Now, the vibrant port-city of Cape Town has been touted as a major epicentre for African art and artists. With its rich and complex political, cultural history, the city is home to some of the most exciting emerging artists of the region. With an exponential growth of art galleries as well as public and private institutions, matched with rising demand for African art around the globe, there is an endless amount of art to explore in the bustling, picturesque city of Cape Town.
Quick Tips
Best way to get around Cape Town is either hiring a driver for the day or using Uber. Uber is a safe travelling option and is much cheaper than regular taxi services in the city.
It is best advised to plan your trip to Cape Town around the month of February, during Investec Cape Town Art Fair - one of the largest and most diverse art fairs in the continent showcasing a broad range of African contemporary art. Not only is it summer in this time of year, but the cosmopolitan city is bursting with great energy during art week.
First Floor, The Palms, 145 Sir Lowry Rd, Woodstock, Cape Town, 7925, South Africa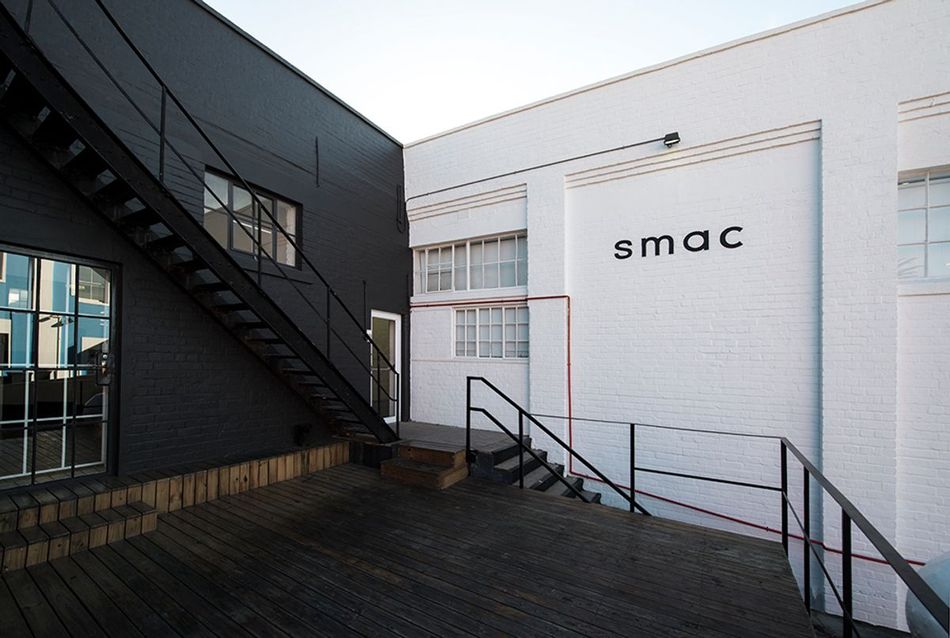 Façade of SMAC Gallery, Cape Town
Image courtesy of SMAC Gallery
Nestled in the vibrant enclave of Woodstock, SMAC is one of the country's leading galleries mainly representing emerging and mid-career South African artists. The gallery exhibitions importantly engage with critical issues pertaining to post-colonial identity, with notions of cultural hybridity and national histories topics of interrogation.
7 Kloof Nek Rd, Gardens, Cape Town, 8001, South Africa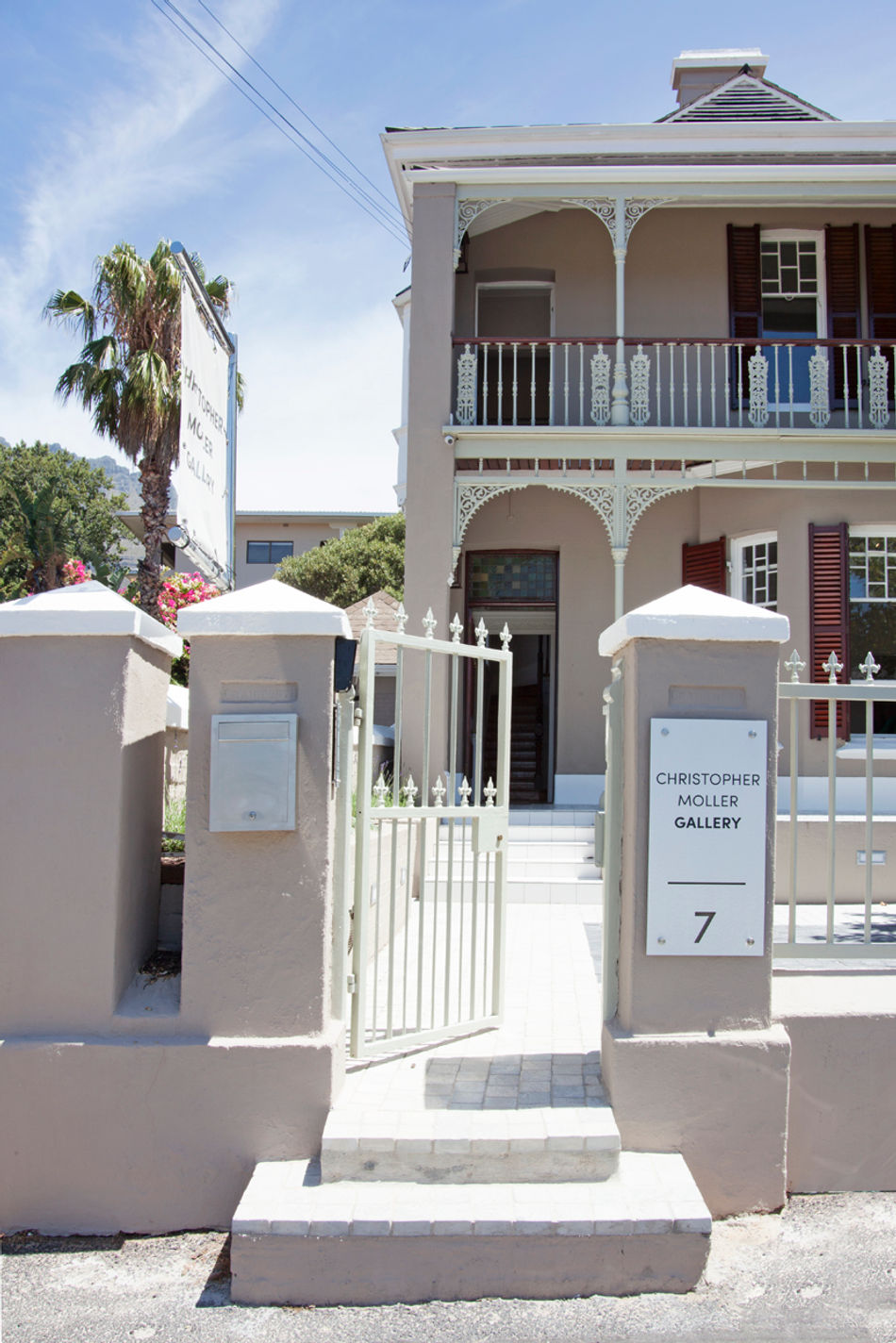 Entrance of Christopher Moller Gallery
Image courtesy of Christopher Moller Gallery
Located in a charming double-storey Victorian house in Tamboerskloof, Christopher Moller Gallery's inviting nature serves as the ideal art space. Founded in 2007, the gallery's exhibitions are focused on displaying pieces that lead to a sense of self-discovery. Although the gallery occasionally showcases sculpture and photography, most of their shows are deeply and profoundly concerned with painting and the aesthetic pleasure derived from this practice.
3rd Floor, Fairweather House, 176 Sir Lowry Rd, Foreshore, Cape Town, 7925, South Africa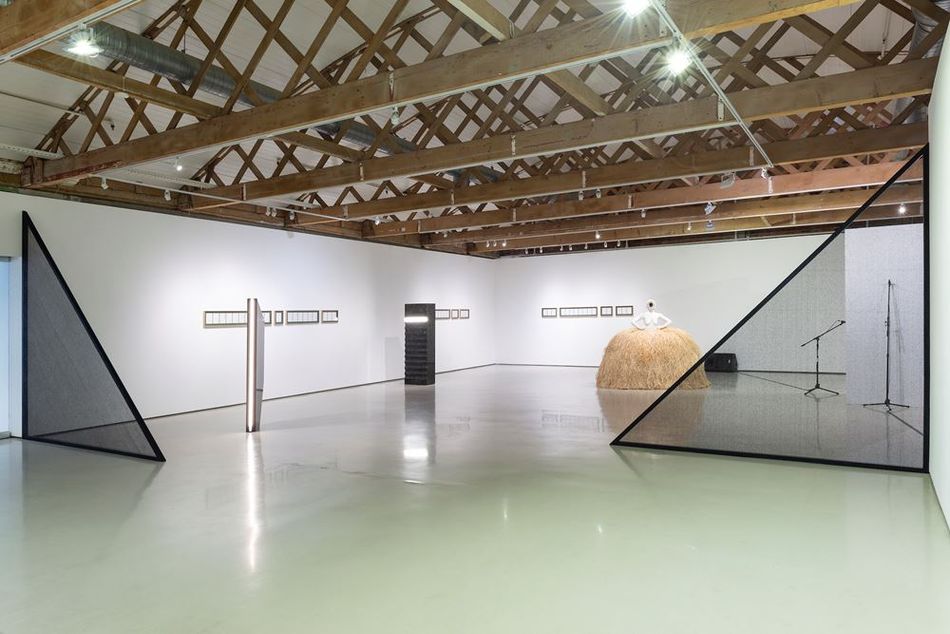 Installation View of Soft Architectures by Jeremy Wafer, Naama Tsabar, and Kapwani Kiwanga at Goodman Gallery, Cape Town
Image courtesy of Goodman Gallery
Goodman Gallery, established in 1966 by Linda Givon is located in Woodstock, and is one of three spaces the gallery has, with the other two located in Johannesburg and London. The gallery has gained international prominence through their thought-provoking and expertly curated exhibitions. Known to have played a pivotal role in shaping the contemporary South African art scene over the last few decades, Goodman Gallery represent some of the most important and notable artists of the continent. Their exhibitions tend to explore African identity from a personal and post-colonial context.
Ground, Buchanan Building, 160 Sir Lowry Road, Woodstock, Cape Town, 7925, South Africa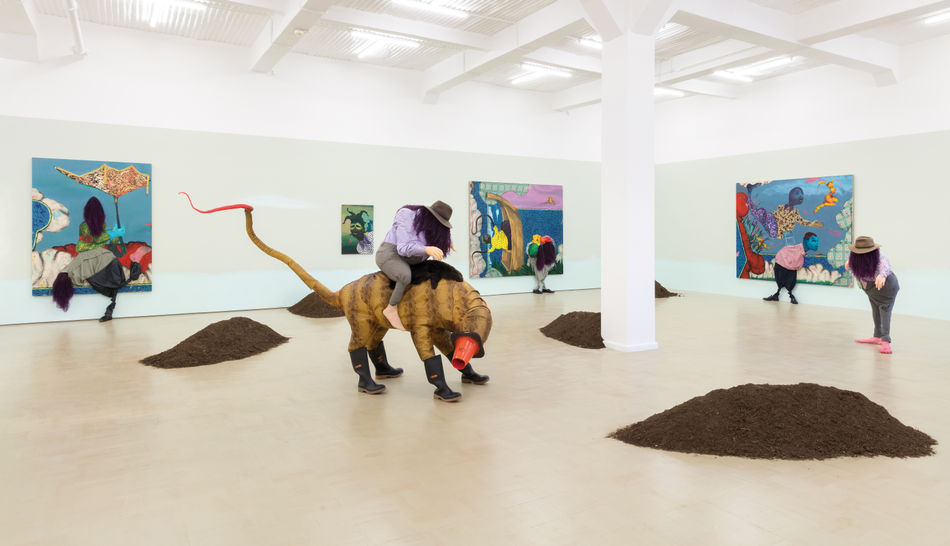 Installation Views of Uncharted Lands and Trackless Seas by Simphiwe Ndzube at Stevenson Gallery, Cape Town
Image courtesy of Stevenson Gallery
Stevenson Gallery which was founded in 2003 is an internationally renowned gallery with spaces in Cape Town, Johannesburg and Amsterdam. This contemporary art gallery, located in the artistic neighbourhood of Woodstock mainly features work by emerging African artists. The gallery holds around ten exhibitions per year at their Cape Town gallery alone.
V&A Waterfront, Silo District, S Arm Rd, Waterfront, Cape Town, 8001, South Africa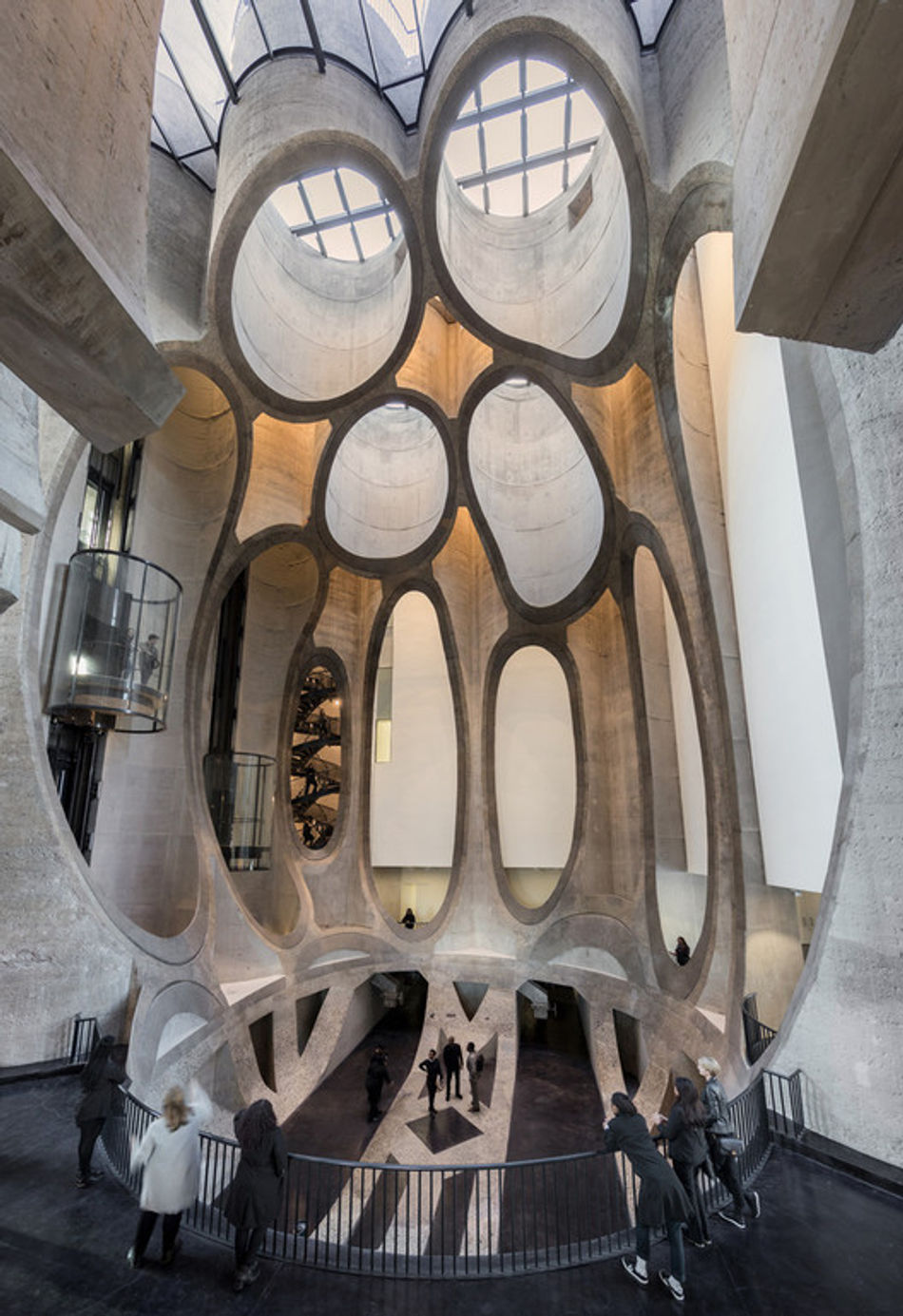 BMW Atrium View at Zeitz MOCAA
Image courtesy of Heatherwick Studio
Situated at the centre of Cape Town, by the V&A Waterfront and historic Bo-Kaap district, the Zeitz Museum of Contemporary Art Africa is home to the largest collection of Contemporary African art in the world. Winning multiple awards for its architectural splendour, the historic building which opened in 2017 is a converted Grain Silo that was transformed and refurbished by architects from the Heatherwick studio. The nine-storey museum space houses important works by renowned artists from the region, including: El Anatsui, William Kentridge and Kehinde Wiley - who famously painted President Barack Obama's portrait in 2018.

Annexe View of Iziko South African National Gallery
Image courtesy of Iziko Museums
One of the country's most prominent public institutions, the South African National Gallery houses an array of important collections that have proven important to the nation's extensive cultural and political history. The museum showcases a permanent exhibition of South African, African, British, French, Dutch and Flemish art.
23 Buitenkant St, Zonnebloem, Cape Town, 7925, South Africa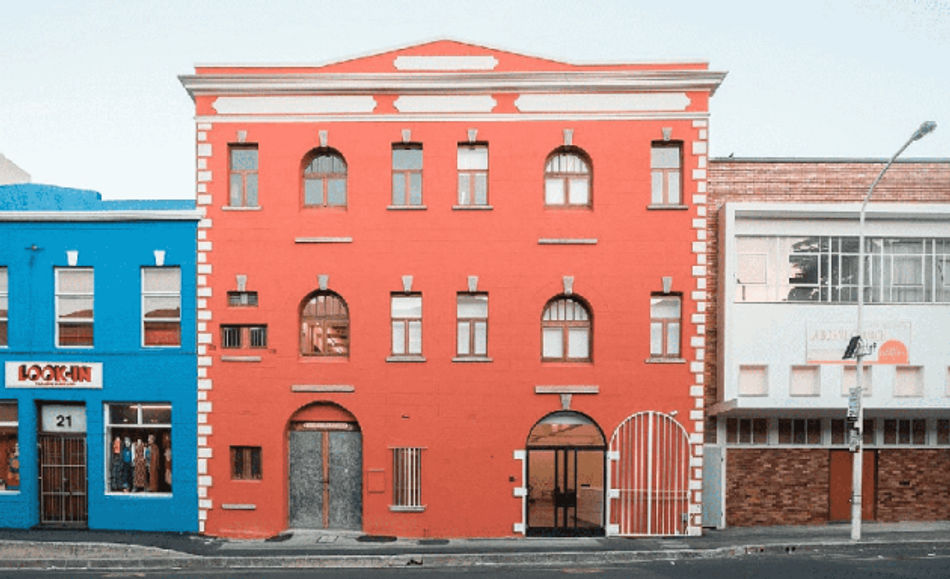 Façade of A4 Arts Foundation
Image courtesy of Frieze
Opening its doors in September 2017, A4 Arts Foundation is a private non-profit organisation that aims to connect artists, people and ideas through artistic and educational practices. It is an institution that grounds itself in the understanding that art is a catalyst for innovation and exchange of knowledge. Configured in a three-storey warehouse, the foundation hosts various exhibitions, and typically features artists with experimental artistic tendencies and processes.
4 Steenberg Rd, Steenberg Estate, Cape Town, 7945, South Africa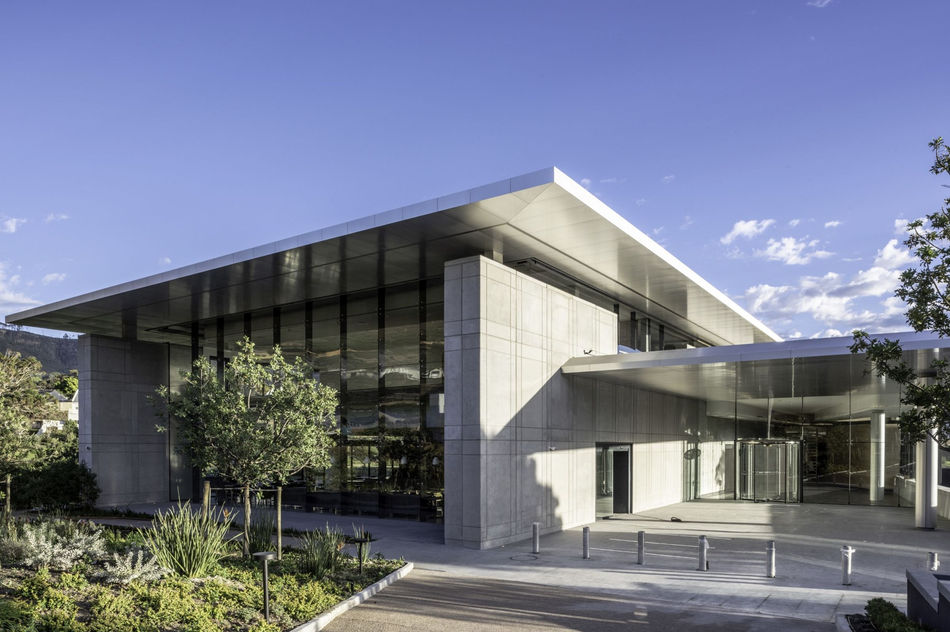 Façade of Norval Foundation Located on Steenberg Estate, Cape Town
Image courtesy of Norval Foundation
The Norval Foundation prides itself as the very centre for art and cultural expression in South Africa. Through carefully curated exhibitions and public programming, their aim is to promote a better understanding of visual arts along the region. With a large collection of works, the foundation holds works by Ezrom Legae, Cecil Skotnes, Alexis Preller, and much more. The idyllic environment intelligently melds art, architecture and landscape into one singular space.
Paradyskloof Rd, Paradyskloof, Stellenbosch, 7600, South Africa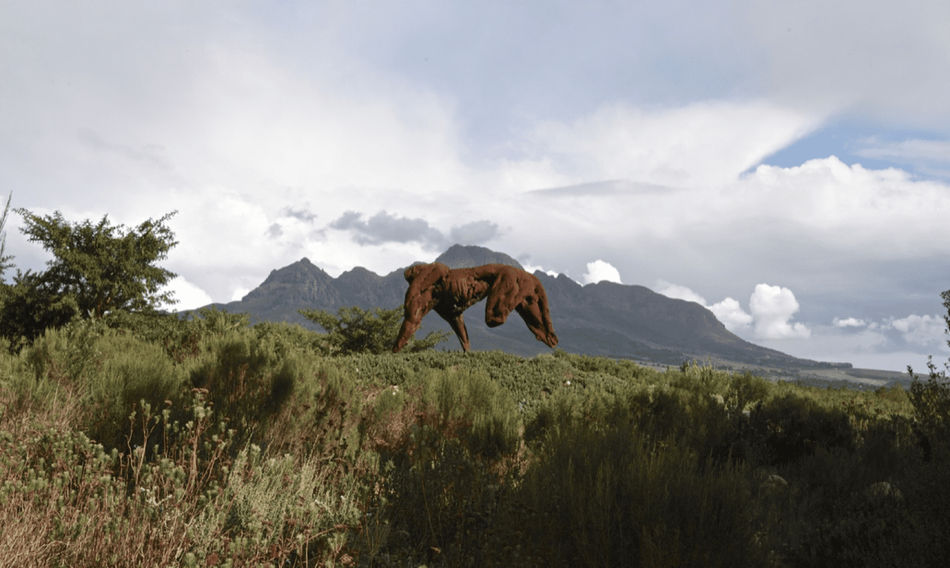 View of Monumental Striding Fragment I at Dylan Lewis Sculpture Garden
Image courtesy of Dylan Lewis
A must-see when visiting Stellenbosch, the Dylan Lewis Sculpture Garden spans across a six-acre property belonging to the iconic South African sculptor, Dylan Lewis. The expansive grounds showcase 60 monumental pieces from the artist's multifarious oeuvre. From Lewis' depictions of brawny and masculine torsos, and female figurative forms, to larger-than-life portrayals of wild cats, these weighty sculptural works are carefully positioned to juxtapose against the serene and lusciously verdant vistas in which they are set in. You can spend hours getting lost along the winding paths of this meticulously curated garden. Make sure to carve out enough time to also check out Dylan Lewis' studio during your visit here.
Click here for more City Art Guides!
---
Related articles
---