Milan Salone Preview: Asia Design Pavilion
By
Yen Kien Hang
---
Representation of Asian design during April's Milan Salone are usually scarce, a little bit here and there, mostly just a blip on the Salone map - unless you're the big three: Naoto, Tokujin and Nendo. That is why most Asian designers opt out of Salone. But fear not, the first and biggest coordinated Asian design project ever shown in Milan - Asia Design Pavilion (ADP) - is here to provide a taste of what's to come: the multi-faceted creativity of the Asian design scene and reinforce dialogue between the East and West.
From China, India, Japan and Korea, to Iran, Qatar, Singapore, Thailand, Cambodia, Turkey and Israel, ADP will take you on a 'real time' ride along some of the areas that have been undergoing a rapid and escalating transformation process over the past ten years. Moreover, at ADP, it's not all industrial or product design: the eclectic universe of Asian creativity will also be showcasing everything from contemporary art and architecture, to food and fashion.
And here are some examples of what to expect at ADP this year: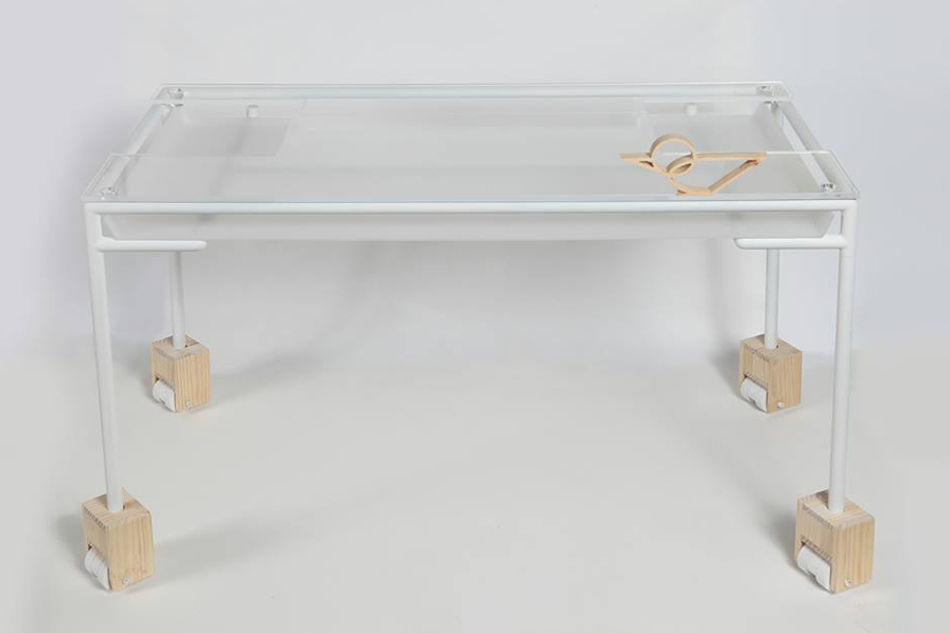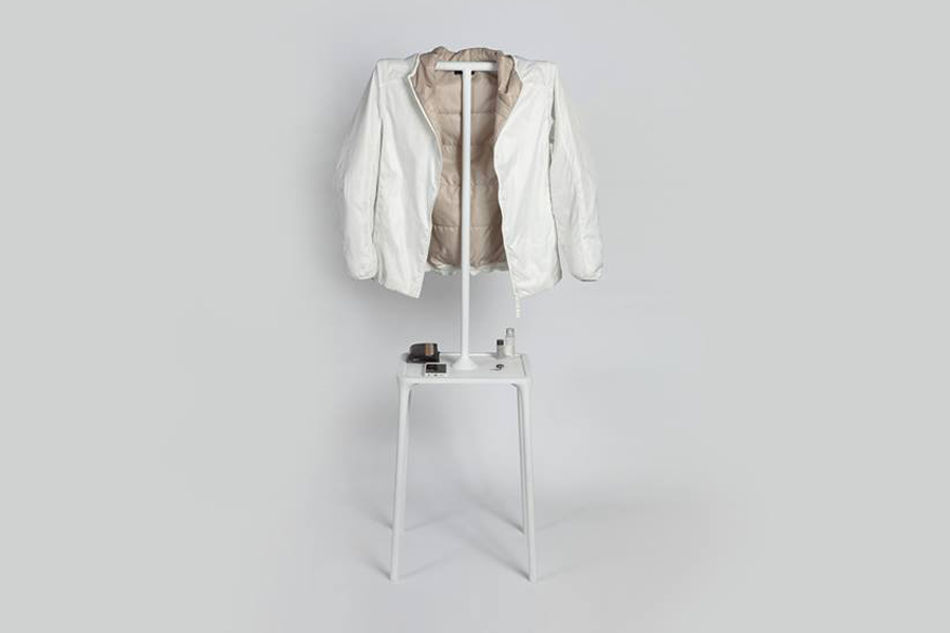 Democracy Desk (T) & The Easy Hub (B).

Heritage of Sang Il (South Korea)
Taking his time off of studying Master at Seoul's Hongik University Graduate school, Korean designer JEON SANG IL has been jet-setting around the world with his current creations. They included the Democracy Desk, a desk which will disappear any storage tools; and The Easy Hub, a hanger with a T-shaped design that emphasises laziness, surprises, and new possibilities. As described by the designer, Heritage Of Sang Il is inspired by classic design. Each piece is designed with the idea that it will be timeless and a part of history.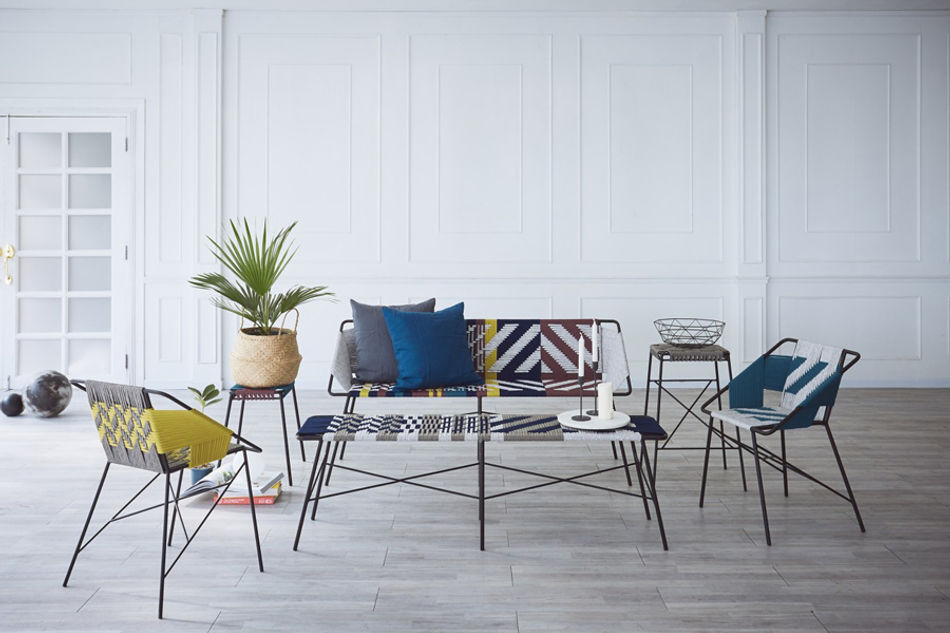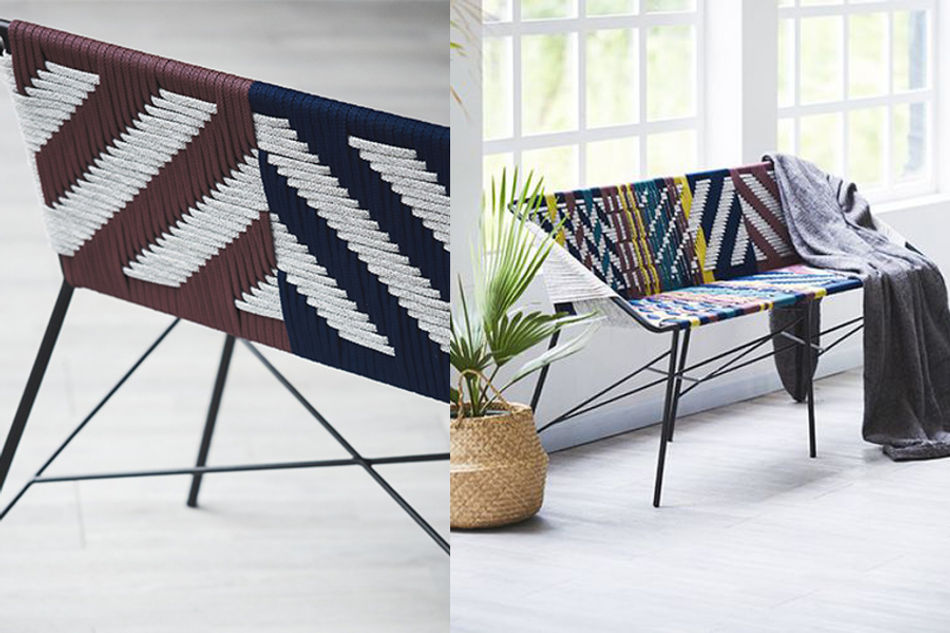 Sputnik Collection for Corner 43 Decor.
Salt and Pepper studio (Thailand)
Presenting at the Slow Hand Design - Thai Popism booth, Salt and Pepper studio is a small, professional design team of artists, product and interior designers in Bangkok, founded by Anchana Thongpaitoon and Pipidh Khosuwan. Inspired by the Sputnik 1 Satellite launch in 1957, their Sputnik Collection for Corner 43 Decor is a series of indoor and outdoor furniture that are wire chair frame combining with graphic patterns. With the unique weaving pattern and how the line continues from back of the seat to each side of the arms, they emphasised more on the using of colour that eventually expresses the different need, different mood and tone of each client or ambient that these chairs will be in.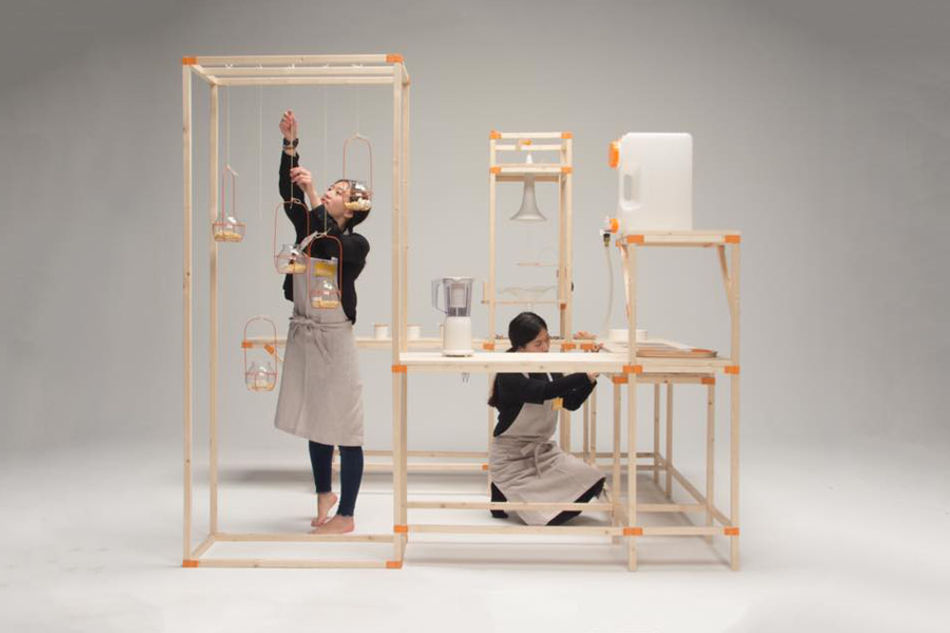 Xijing XU + Tian WU + Yue LIU
Entitled "Tofu Drink", three Chinese designers' contemporary reinterpretation of the traditional Chinese production process of tofu, will leave you mesmerised while your thirst is quenched. Using an unconventional way to combine cultural and multisensorial experience through a source of entertainment, the designers have created a drink preparation and service system. By transforming the traditional instruments into an intuitive installation, appropriate to production needs in small scale, it allows people just with some simple interactions to see and enjoy in real time the whole tofu drink production cycle, from soya beans to the tasty meeting with the final drink.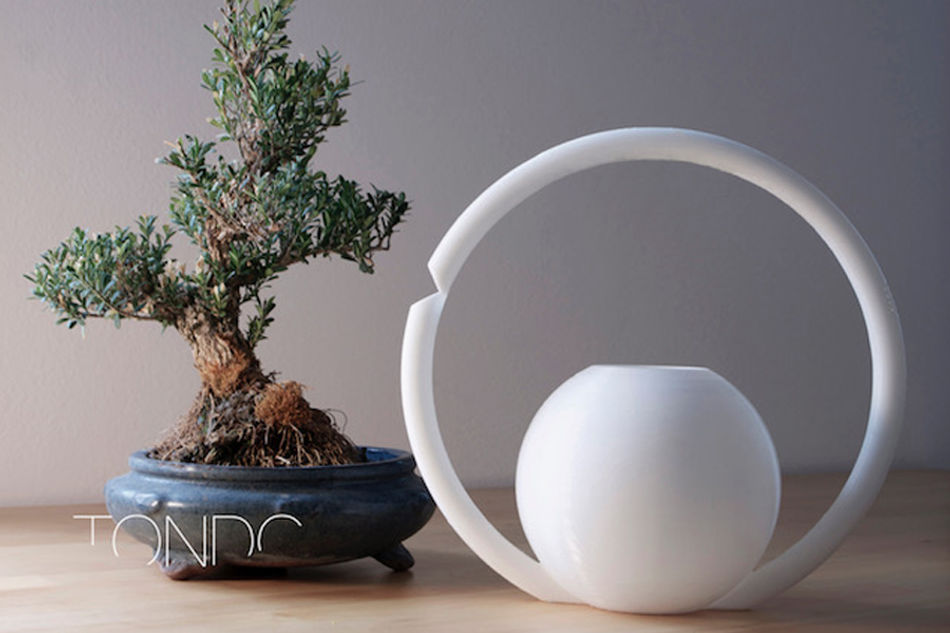 Tondo, one example of the designs presented at ASIA produce-MI area.

As well as being a showcase of Asian design, ADP will also have an ASIA produce-MI area. This is a free exhibition space, featuring carefully selected prototypes that will be proposed to potential Asian design producers, reaffirming the project's objective of becoming a connecting bridge between Asia and the western world, creating opportunities for young and emerging creatives alike.

Asia Design Pavilion will be on show during Milan Salone, from 17th to 22nd of April.
Address: Megawatt Court, via Watt 15
More info: https://www.facebook.com/asiadesignpavilion/ and https://www.asiadesignpavilion.com/
---
Any views or opinions in the post are solely those of the authors and do not necessarily represent the views of the company or contributors.
---
Related articles
---