How Millennial Collectors Are Buying & Discovering Art
By
Nathalie Soo
---
Millennials, born between the 1980s to the late 1990s, make up the largest consumer group today, and they have certainly been making their mark in the art world. With the rapid rise of millennial art collectors, they offer a large market potential for dealers, galleries, artists, auction houses, and art advisors.
In contrast with previous generations, millennials have brought with them new behaviors, attitudes, and habits to the arts sphere. The last five years have seen a dramatic shift within the art market, with various art businesses having to quickly adapt their strategies as well as cater towards these young, powerful collectors.
How has this tech-savvy generation transformed the art landscape and changed the way art is consumed? Here, we get into the millennial mindset and explore how they are discovering, buying, and influencing art today.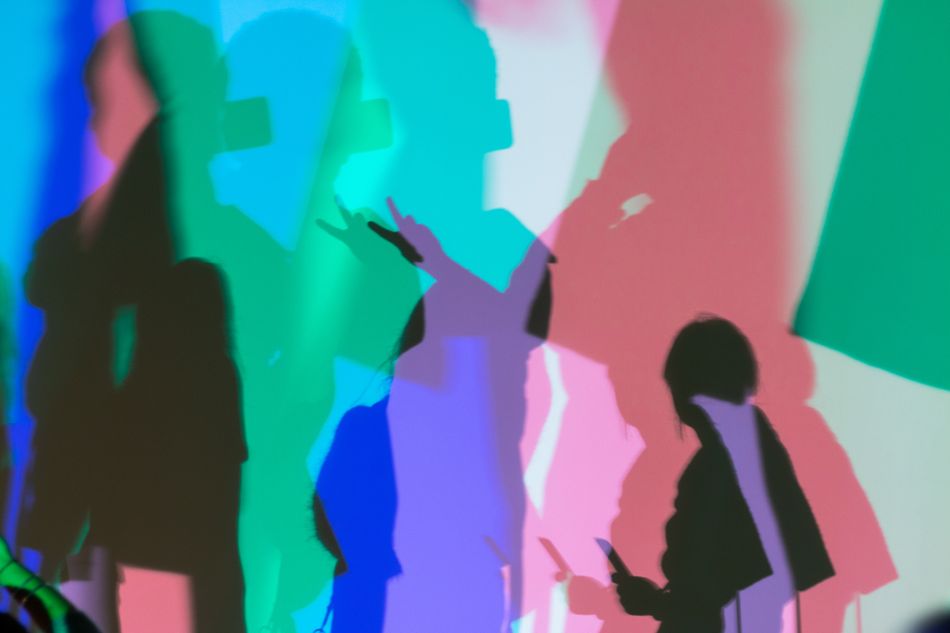 Image courtesy of Martynas Grigonis
How do millennial art collectors discover artists?
Millennials, on average, spend more than 30 hours a month on social media sites, and Instagram continues to be the art world's favored social media platform. Millennial collectors use it to discover art, follow their favorite artists, and to see what is currently trending on the market. According to the Hiscox Online Art Trade Report 2019, 80% of art buyers go on Instagram to discover new artists and ultimately use it as a tool to find art that they want to buy.
Where do Millennials collectors but art?
Millennial collectors are willing to purchase works of art both online and offline, unlike older collectors, where it wouldn't even be a consideration to buy a piece online. The Hiscox Online Art Trade Report 2019 stated that among millennials, 23% had never bought an artwork in a gallery, auction, or art fair prior to buying art online. Furthermore, a staggering 79% of millennials said that they had purchased an artwork online more than once within the last 12 months.
Hence, with this larger propensity to spend through digital channels, it means that the online art market plays an important role in educating and introducing a new generation of buyers to art collecting. The rise of online auctions and marketplaces over the last few years has shown how businesses have had to adapt to the attitudes of millennials.
However, this is not to say that millennial collectors do not collect offline – they certainly do at art fairs, from galleries, and directly from artists. Although there are many willing to purchase online, there are still young art collectors who like to see an artwork in all its physicality and in-person. This is mostly so they can assess the condition, size, quality, and ensure the authenticity of the piece.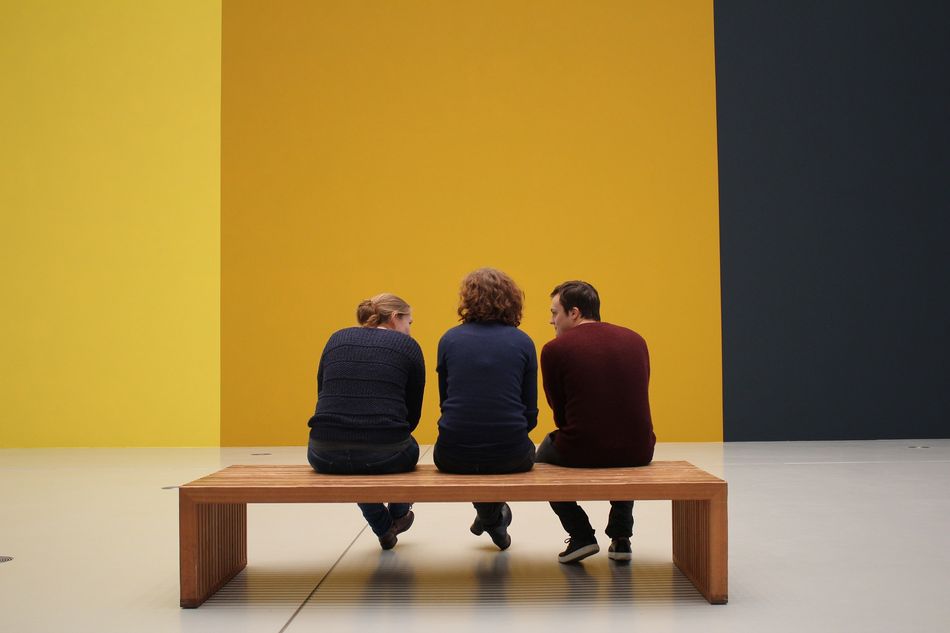 Image courtesy of Peggy und Marco Lachmann-Anke
Art and social impact investing  
As the world faces increasing challenges, millennials will likely adopt a sense of social responsibility when making investment decisions. Therefore, when purchasing a work of art, millennial collectors may think about the wider social and political implications of the work and develop social impact investing and philanthropic models within the arts and cultural sector.
Millennials collectors have a limited budget
Generally speaking, millennial collectors have less access to capital, at least in comparison to the generation before them at the same age. With less cash, spending habits change. Millennials are unlikely to purchase the most expensive works of art or the biggest names. Instead, they would rather invest in emerging artists, with the idea that the work will accrue value over time.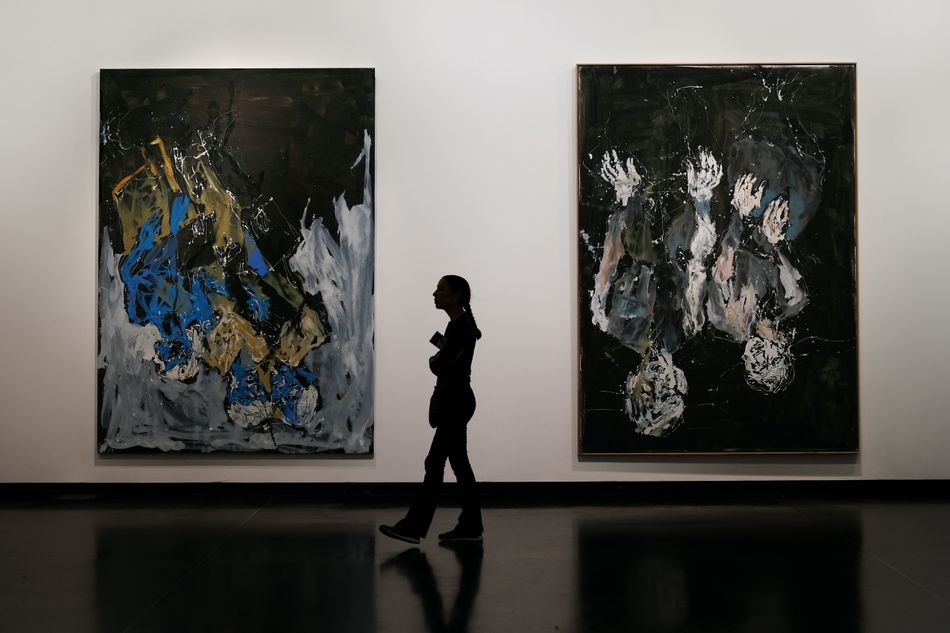 Image courtesy of Christian Fregnan
What type of art millennial collectors focus on collecting?
Direct, and personal connection to a work has become increasingly important for millennial collectors. Millennials tend to buy pieces that they see, express their values or ideals. They are more incentivised by the aesthetic, style, and story when deciding to invest in an artwork. The art needs to convey some form of identity and emotion that resonates with the collector – rather than it simply being made by a famous artist. Tastes, political, and moral values are all important factors for millennials.
Millennials communicate with artists and galleries through social media
Social media can broaden the artist's exposure and influence a collector's decision to buy a work of art. Collectors can even create collections of their favourite artwork on Instagram or Pinterest, as well as follow artists via social media. Many collectors directly communicate with artists, galleries, and dealers on Instagram or Facebook to request for a work or ask them about their next exhibition. The speed, instantaneity, and informality make it appealing for millennials to converse in this way.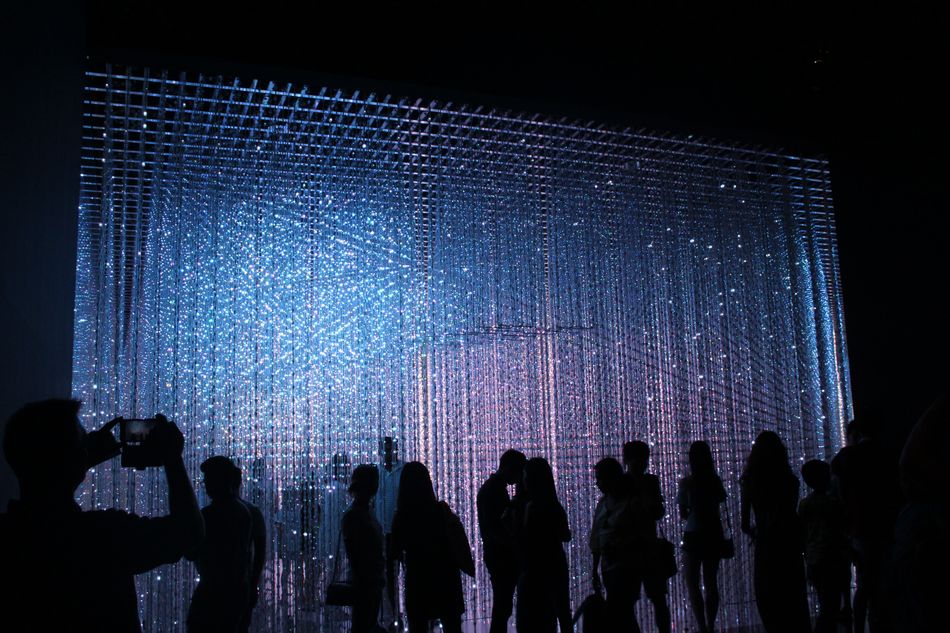 Image courtesy of Rodolfo Cuadros
Millennials are drawn to contemporary pieces
Millennial collectors tend to be drawn towards contemporary artworks, for there is a greater relatability and common understanding with the work. Younger collectors also gravitate towards the use of unusual materials and mediums. They are generally more likely to take risks and open to buying digital works and new medias. They are less inclined to invest in Old Masters and Classical works of art for it has little relevance to their present lives.
Are you interested in starting or adding an art piece to your art collection? Browse our curated collection of contemporary artworks and design objects. If you need any additional assistance or have a specific requirement, you can chat with our expert art curators here.
---
Any views or opinions in the post are solely those of the authors and do not necessarily represent the views of the company or contributors.
---
Related articles
---