'Now Is Not the Time': An Exhibition Celebrating Lee Kuan Yew's Life and Legacy on His 100th Birthday
By
Amabelle Chandra
---
On 16th September 2023, Singapore joyously celebrated the 100th birthday of the late Mr. Lee Kuan Yew, a revered figure and the nation's first and longest-serving Prime Minister. This momentous occasion was marked by an extraordinary immersive art installation titled Now Is Not The Time, dedicated to honoring the birth centenary of Singapore's founding father.
Step into the world of this visionary leader and explore his profound life and enduring legacy through a meticulously crafted and organized experience by X3D Studio, a virtual production and animation house. This immersive journey seamlessly blends the realms of virtual production, Artificial Intelligence (AI), generative art, architecture, sculpture, film, and music.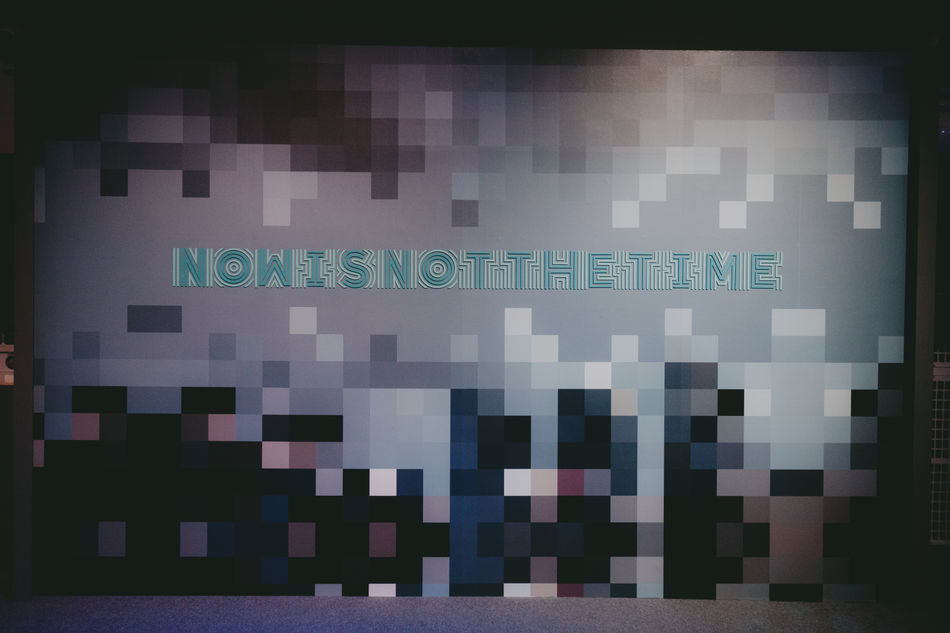 Image Courtesy of Now is Not the Time Exhibition
Collaborating in this celebration is internationally renowned American artist Daniel Arsham, local innovative design studio Brewin Design Office, local dynamic production house Refinery Media, the award-winning composer Tay Chee Wei, and esteemed Singaporean educational institutions such as LASALLE College of the Arts (LASALLE) and Nanyang Polytechnic (NYP).
"When it came to pursuing his vision for Singapore, his every was unparalleled. He was just relentless. Singapore truly owes our current successes to Lee Kuan Yew's steadfast vision, values, sacrifice, and love in building our nation. This exhibition is our way of honouring him and his constant quest for excellence and progress." — Karen Seah, founder of X3D Studio.
This grand tribute has garnered steadfast support from Singapore's eminent organizations, with Founding Partners such as DBS Bank and Pontiac Land Group, and esteemed partners including Allen & Gledhill, Ho Bee Land, Kuok Group, Mapletree Investments, PSA International, RB Capital, SATS, and Woh Hup.
---
ABOUT THE EXHIBITION: "NOW IS NOT THE TIME"
A unique interplay between temporal perspectives, Now is Not the Time leverages immersive technology to weave the past, present, and future together. Transformative and multi-sensory, this experience delves deep into history, unearthing the foundation that has shaped the nation. During Mr. Lee's visionary leadership, Singapore confronted formidable challenges, each a poignant testament to strategic decisions, unwavering courage, and foresight that have solidified the nation's cultural and global stature.
"I've been intrigued by Singapore since my first visit over 10 years ago," says Arsham. "The futuristic nature of the city is incredibly inspiring to me and I'm truly humbled to be part of the celebrations marking Mr. Lee's 100th birthday. I hope that the sculptures I have made in his honour will inspire a new generation and help them to understand and appreciate the importance of his legacy as a revered global leader.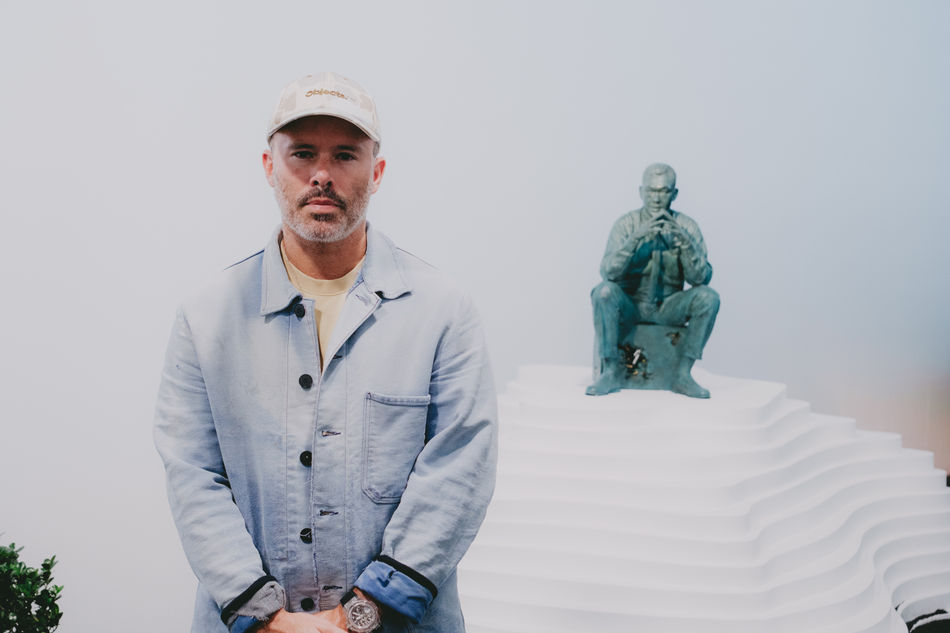 KEY HIGHLIGHTS OF THE EXHIBITION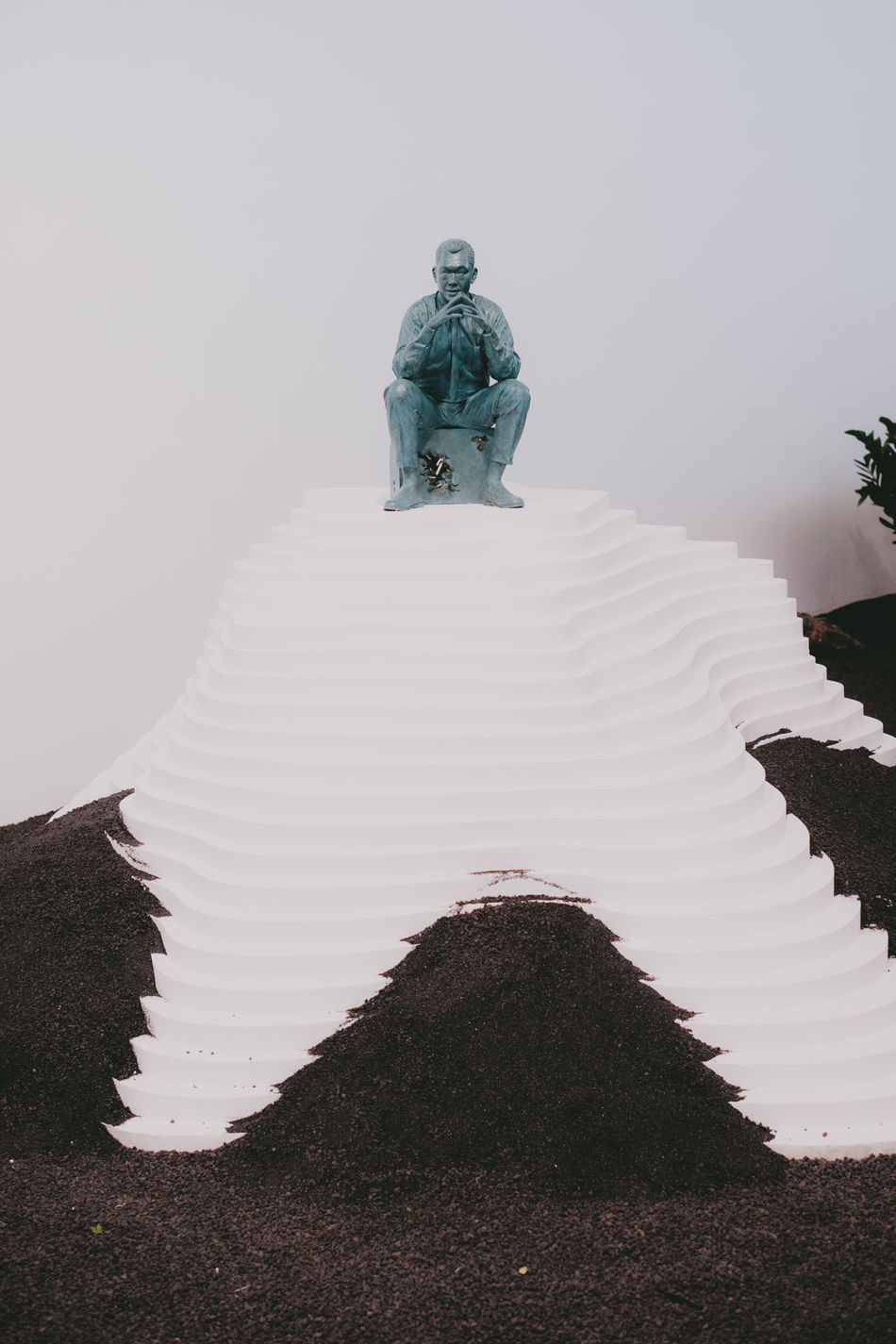 Eroded Bronze LKY by Daniel Arsham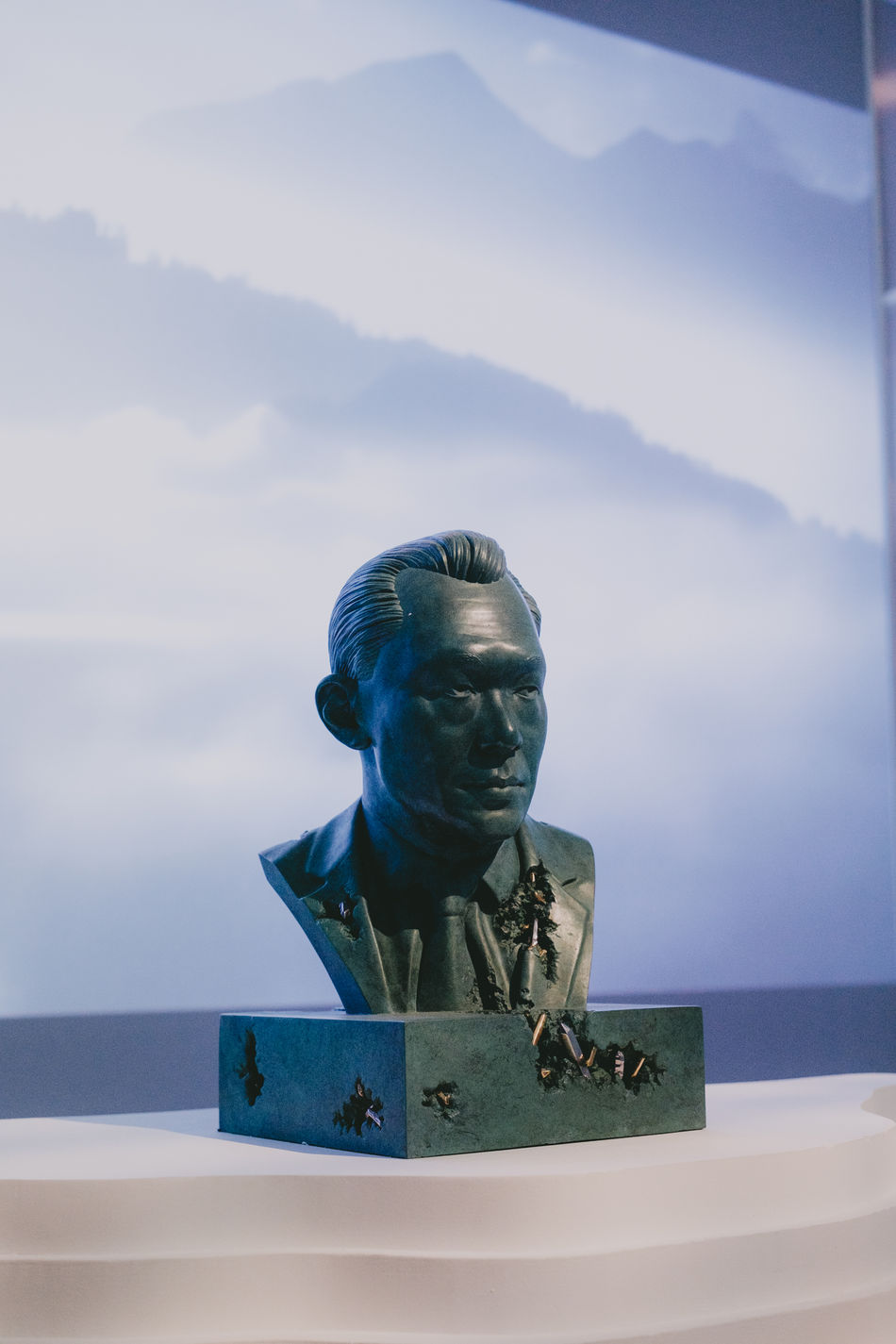 Eroded Bronze LKY Bust by Daniel Arsham
A highlight of this exhibition is a fully-body sculpture of Mr. Lee in a pivotal moment in history. Created by New York-based contemporary artist Daniel Arsham, Mr. Lee Kuan Yew is depicted right when declaring Singapore's separation from Malaysia. His current practice has crossed the disciplines of drawing, film, sculpture, installation, and architecture, playfully historicising the tangible cultural and material icons of the contemporary era.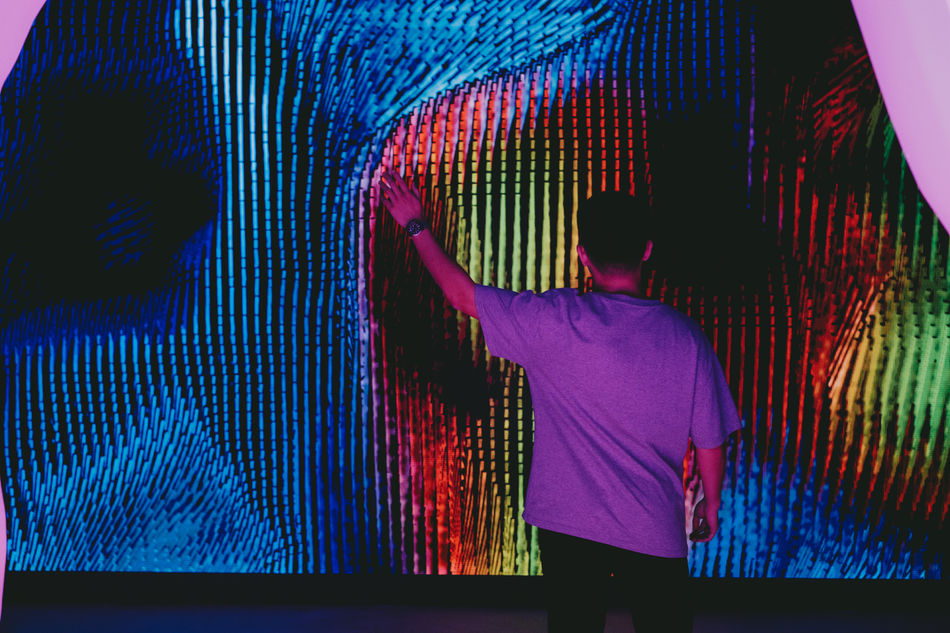 The Time Portal by X3D Studio & Daniel Arsham
By Daniel's creative vision and contemporary themes, Now is Not the Time is an exhibition that frames Mr. Lee's legacy in a way that is digestible to the younger generation. Digital natives and proficient mobile users, this showcase incorporates digital culture, trends on social media, Augmented Reality, and AI technology. The collaboration between Daniel Arsham and X3D Studio introduces a remarkable story of Lee Kuan Yew, a formidable leader and also a man who forged new roads for Singapore in 1965 against all hardships. Oftenly pondered, who is this man who was able to transform a small nation into one of the world's wealthiest within five decades?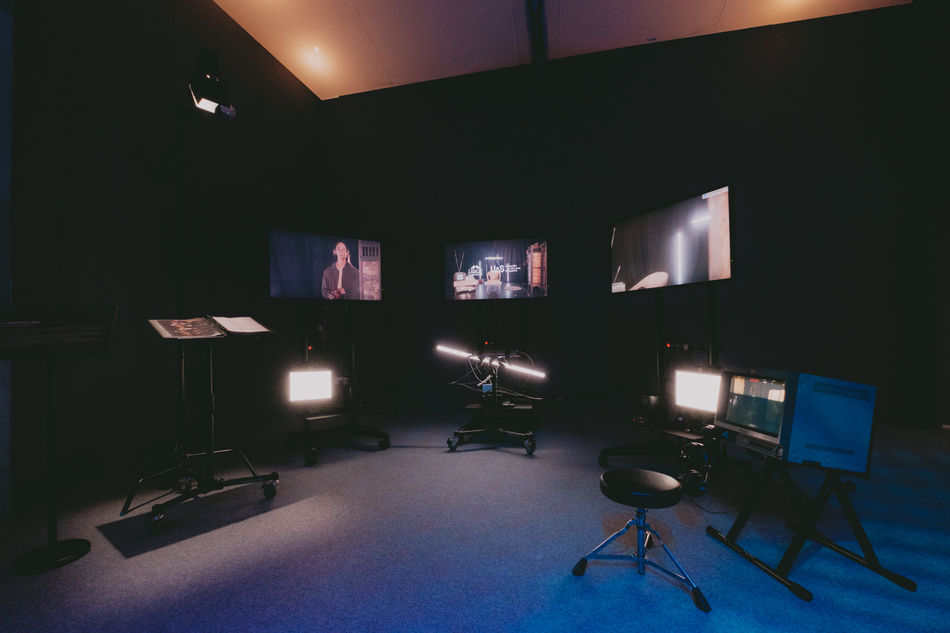 The A.I. Audition by LASALLE College of Arts
Demonstrating a collaborative approach where documenting and processes become art, LASALLE College of Arts Film School has created a film project featuring a speech of Mr. Lee that was fed into ChatGPT for the effect of dramatization in monologues. These monologues will be delivered to actors and actresses undergoing auditions.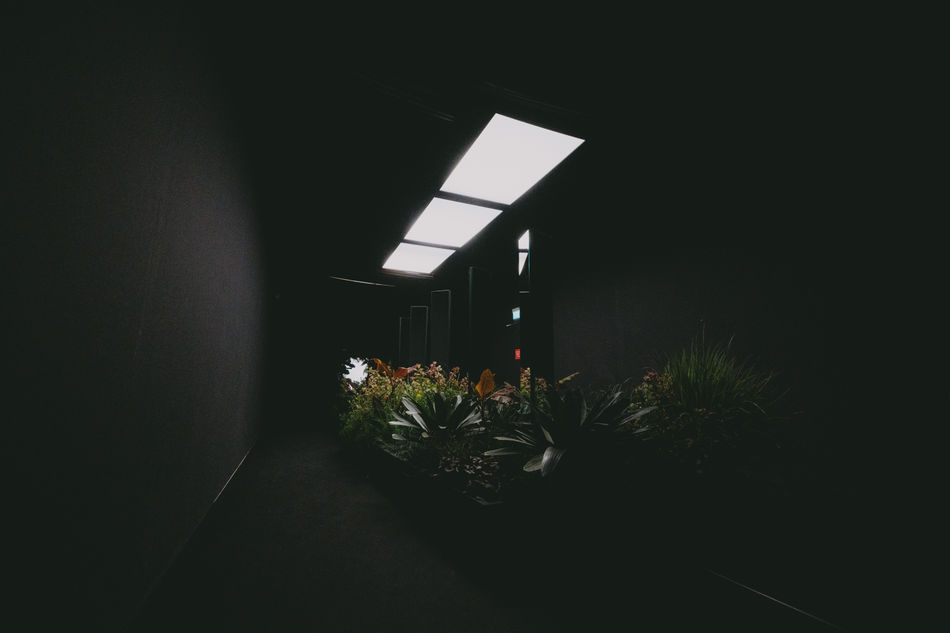 Mirror Maze Installation by Nanyang Polytechnic
A reminder to Singaporeans to embrace collective identity and possess the ability to transcend cultural boundaries, Nanyang Polytechnic School of Design and Media presents an exhibition that include personal narratives and collective experiences. With interactive mirrors as guides, visitors local and overseas can embrace and celebrate themselves as part of Singapore's multicultural fabric and celebrate the heart of the nation's global citizenship.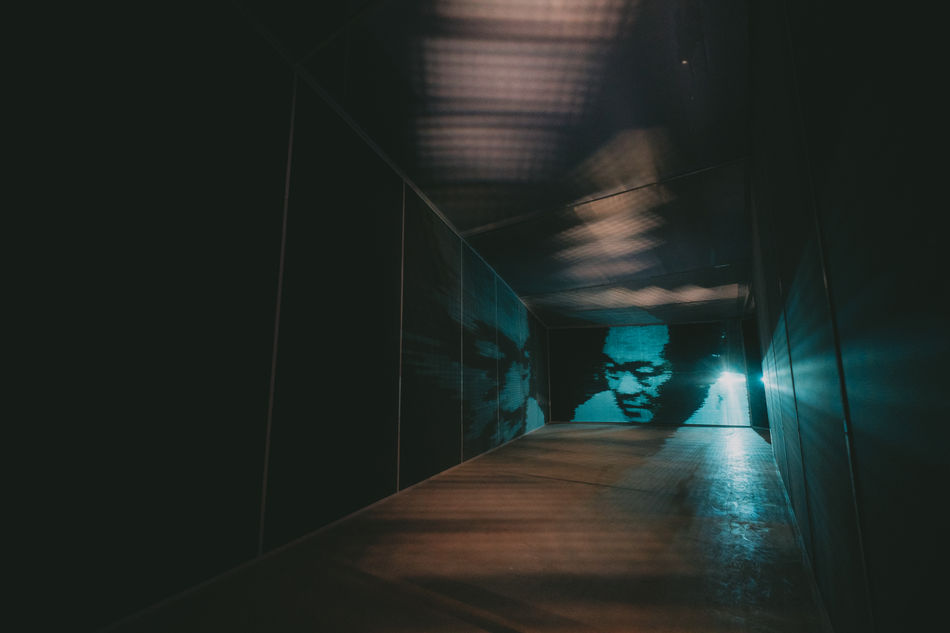 Building Blocks by X3D Studio & Brewing Design Office
Transcending time, Building Blocks, a collaboration between X3D Studio and Brewing Design Office incorporates architectural building blocks, immersive art, along with AI, which then showcases the many hardworking years of building and foundational values as well as visions of Lee Kuan Yew.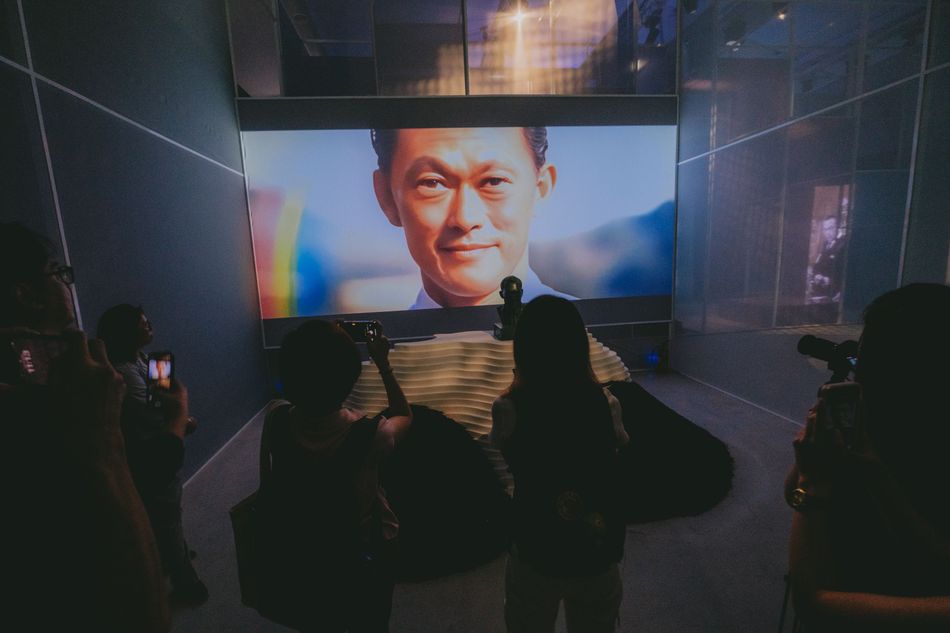 The Ode by X3D Studio & Refinery Media
In a groundbreaking first, Refinery Media and X3D Studio unveils the future of content production by crafting a short film The Ode about Lee Kuan Yew solely through the innovation of A.I. and Virtual Production, where every image is conceived and orchestrated by artificial intelligence. Come see the movie in person at Now is Not the Time.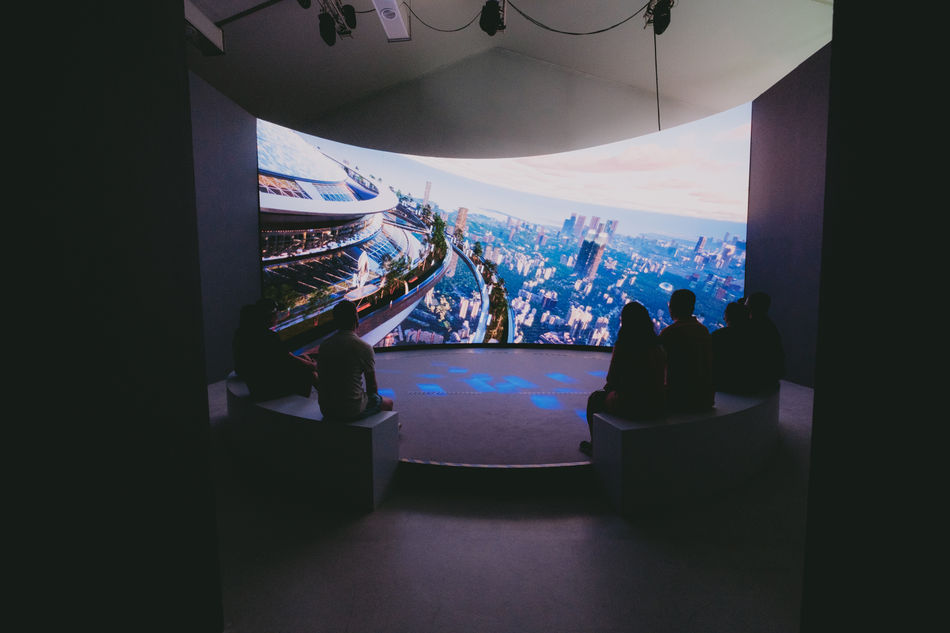 The Future Is by X3D Studio
The Future Is by X3D Studio envisions Singapore a century from now, created through the Virtual Production process of asset creation to feature a compelling storyline narrated by Singaporean actor Lim Kay Tong.
ORIGINAL EXHIBITION MUSIC
Featuring in the exhibition is exclusive music from the acclaimed composer Tay Chee Wei, known for his outstanding work in EMMY-nominated documentaries like NOVA's Ultimate Space Telescope (IMDB) and Decoding the Weather Machine (IMDB).
The musical composition is reminiscent of a cinematic score, delving into the enigmatic facets of Mr. Lee's persona. These compositions not only capture moments in time and space but also provide a window into his inner world. Tay Chee Wei endeavors to build an empathetic connection between the audience and Lee Kuan Yew, inviting visitors to relive the remarkable chapters of his life through the exhibition. His music aims to stir a collective emotional journey, wherein the audience becomes one with the essence of Mr. Lee.
The exhibition's title, Now Is Not the Time, speaks to one of those lessons. "We've come a long way, yes, but now is not the time to rest on our laurels. Instead, we must continue to head into the future with passion and embrace the boundless opportunities in creativity and innovation."— Karen Seah, founder of X3D Studio.
To learn about the legacy of Lee Kuan Yew and Singapore's incredible transformation, please register on the official website for tickets and information. Explore through social media using the hashtag #nowisnotthetime and join in celebrating this timeless tribute together. Let's embrace the boundless opportunities that life ahead, shaping a brighter future for all. Don't miss out - be a part of this inspirational journey!
---
About Now Is Not The Time
"Now Is Not The Time" is a modern immersive art installation that commemorates the 100th anniversary of the birth of Singapore's Founding Father Lee Kuan Yew. The exhibition is open to the public daily from 11 am till 8 pm from 10th till 24th Sep 2023. The exhibition blends virtual production, AI, generative art, architecture, sculpture art, film, and music to deliver a unique experience, and is designed to appeal to all ages through Instagram-worthy visuals and the incorporation of interactive Alternate Reality (AR) and Artificial Intelligence (AI). Visitors can look forward to appreciating original works by local art schools, and artists from Singapore and abroad.
Date
10th - 24th September 2023
Venue
25 Pasir Panjang Rd Singapore 117536
Ticketing
FREE for the public. Visitors are required to register and select their preferred time slots here.
Age Restriction
The exhibition is open for ages 13 years old and above.
---
Any views or opinions in the post are solely those of the authors and do not necessarily represent the views of the company or contributors.
---
Related articles
---