The Dragon of Amoy Alley
By
Grace Ignacia See
---
A massive dragon has taken over the facade of a shophouse in the Amoy Street area. Commissioned by The Artling and 8M Real Estate, this dragon embodies the heritage of the Telok Ayer neighborhood, as a part of 8M's efforts to revitalize old spaces, after acquiring and redeveloping over 40 properties between Chinatown and the Central Business District. Singapore artist Chris Chai was selected for the daunting task of transforming the exterior of the shophouse. Situated on what is now known as 'Amoy Alley', Chai's mural comes across as a standard oriental-like dragon scaling across the wall of a colonial shop house at first glance. Upon closer examination and a deeper understanding of the area, viewers soon realize that it encompasses so much more.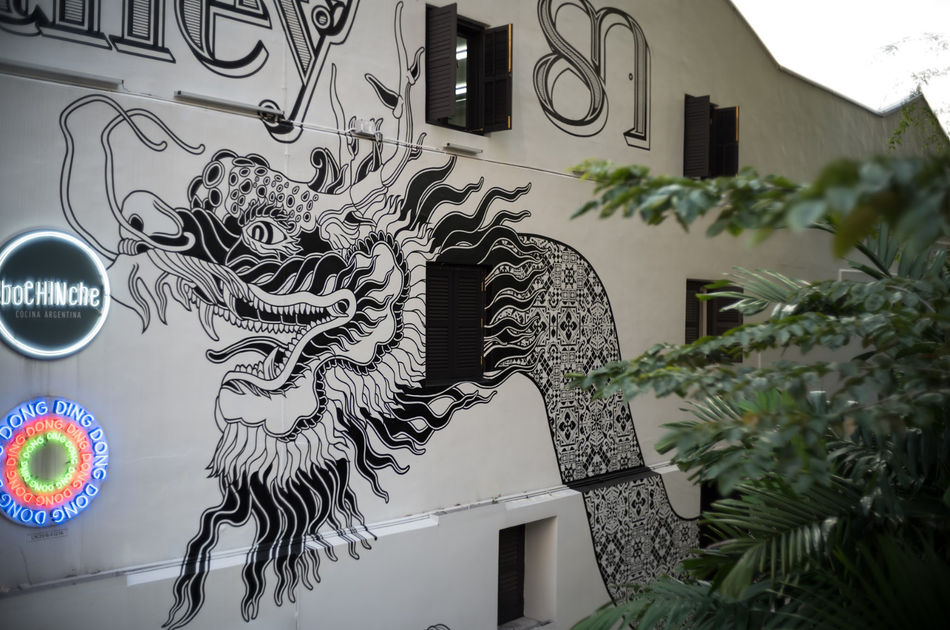 Chai states how he wanted to construct a mural that was more "culturally appropriate". He executes this in a way that allows the mural to symbolize the area itself. The overarching image of the dragon has been inspired by the dragons that embellish the door and rooftop of the Thian Hock Keng temple; the fish that swim across the mural are artistically extracted from the Chinese 'fish lanterns' from the statues in Telok Ayer Green Park just down the road; what seems like mosaic tiles are actually comprised of 6 different Peranakan floor tiles from the area. Inspirations for this mural are derived from imageries and influences from extremely close proximities in the Amoy Street and Telok Ayer area, and Chai's efforts to both reflect and build upon this area's cultural heritage do not go unnoticed.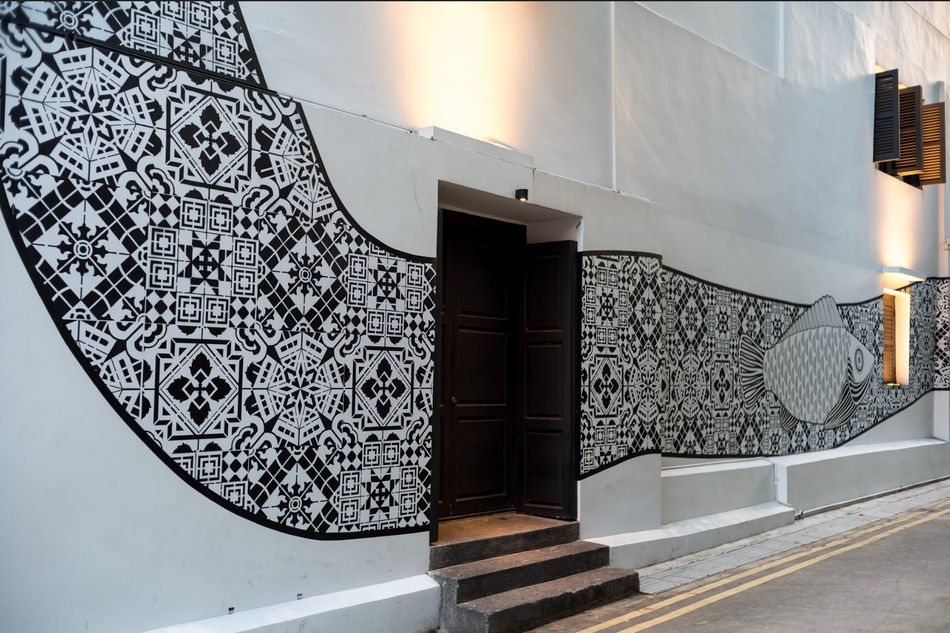 Chris Chai (b.1987) is a full-time practising illustrator and artist, and is a graduate from the School of Visual Arts' Illustration Program in New York City. Chai seeks to ensure that his works are a constant exploration of stories, as a result of him belonging in a religiously diverse society. Stories of antiquity, stories heard in modern time and stories that have yet to be told. As seen through the 'amoy alley' mural, he abides by themes of modern belief systems, ancient mythology, folklore, imagined worlds, parallel universes and the occult.
Incorporating geometric shapes, decorative ornamentation and repetitive, patterned elements into his imagery, Chai reflects on his perpetual investigation of spirituality. Through his practice, Chai aims to expand both his awareness and imagination by creating fictional worlds where gods, men, monsters, and all manner of beings exist on a unified plane of existence.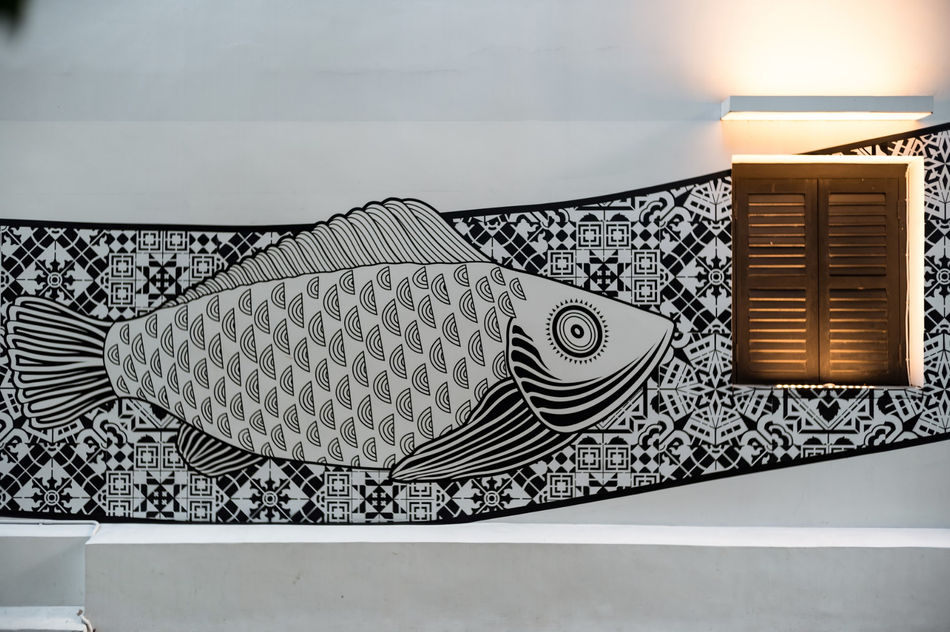 Chai employs an almost mechanical approach to his art making. For the Amoy Alley mural, Peranakan-style tiles were turned into larger-than-life handmade stencils before the artist spray-painted over them, onto the wall. Also noted in his mural is how he attempts to find the sweet spot between chaos and control, as well as finding lines of visual fluidity between motifs that may not necessarily come together at first glance. In executing his practice in this manner do viewers experience a glimpse of the divine within the elusive in-between spaces.
To find out more about the projects and commissions The Artling has been involved in, click here.
---
Any views or opinions in the post are solely those of the authors and do not necessarily represent the views of the company or contributors.
---
Related articles
---