---
Overview
2020
Material: Metal
Unique Item
Dimensions: 23cm (H) x 60cm (W) x 25cm (D) / 9.1" (H) x 23.6" (W) x 9.8" (D)
Note: Actual colours may vary due to photography & computer settings.
---
Shipping
Production Lead Time:
This item has a production lead time of 7 weeks.
Location:
This item ships from Brazil
Please note that this item requires crating for shipment
---
Buy With Confidence
Collect from reputable artists and galleries
Ships securely to your door
Certificates of Authenticity with each artwork
---
Artist Statement
Modernist Geometric Fruitbowl and vase made of copper and black wood veneer. By Brazilian Designer Maker Atelier BAM.
It is formed inspired by the iconic modern architecture by Oscar Niemeyer, the Palacio Nereu Ramos in Brasilia, and easily fit into modern and midcentury interiors.
The copper metal is patined with nature's care product, carefully applying thin layers of vinegar, resulting in a rich and unique copper texture and colors. We use certified veneer wood into our object.
---
Also Featured In
3 Collections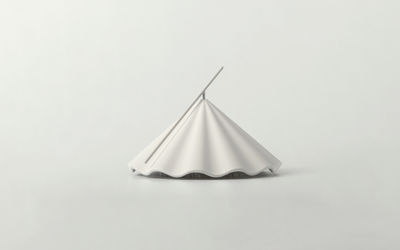 Design Collectibles to Spruce Up Your Home Office
59 Artists, 65 Products
Last Updated: January 6, 2023
---
---
Artist Profile
Born: 2014
Hometown: Sao Paulo - Brazil
Based in: Sao Paulo - Brazil

Between Sculpture and functional Design, their creations were exposed to several international Art&Design Fair, published by several specialized reviews like Damn, Icon, Estadao Casa, with Television' appearances on ARTE 1 and Globo, they were selected as Designer to Follow by Vogue Brazil.
With a highly detailed minimalist aesthetic, their creation embraces …
Visit Artist Profile Page