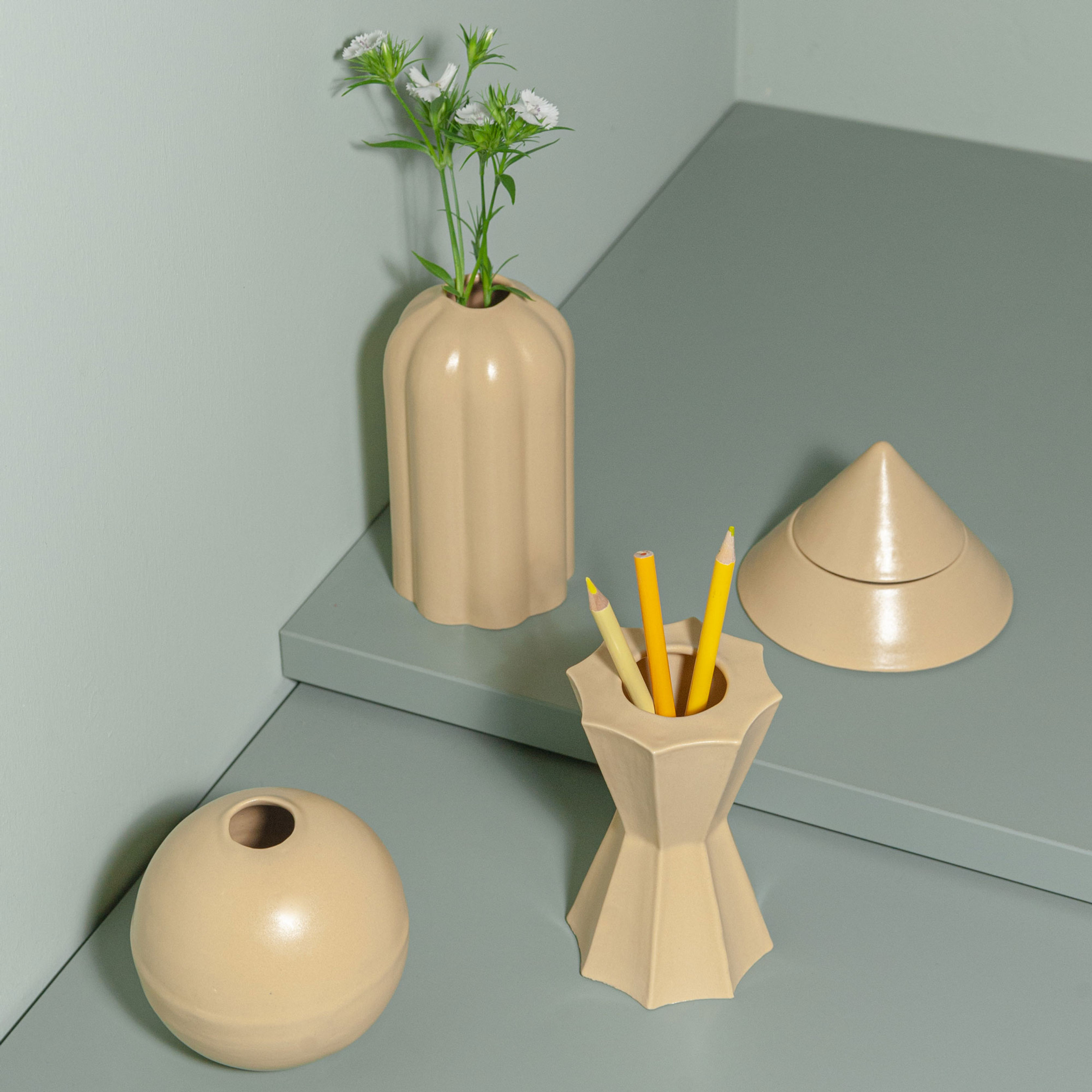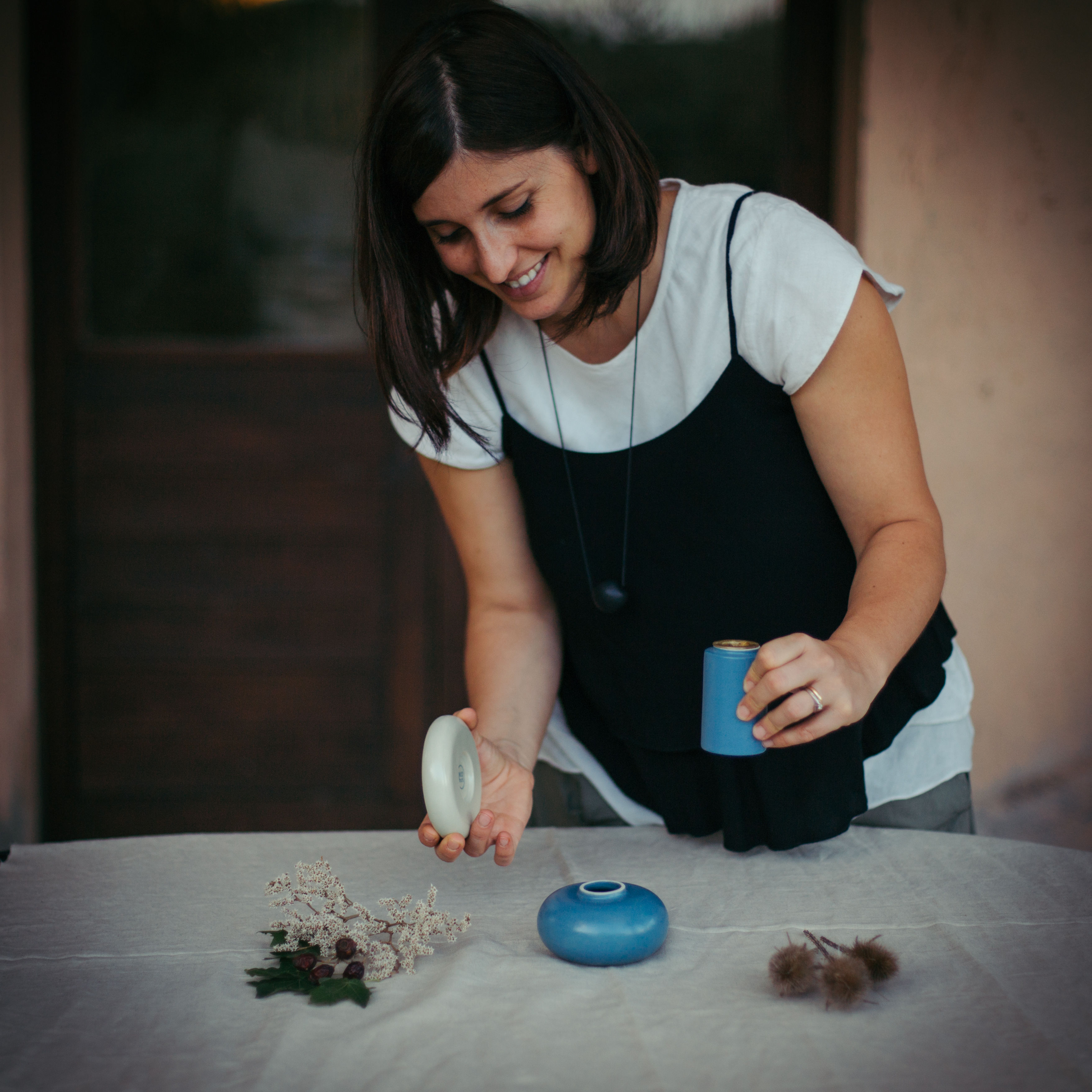 Cristina Daminato / Mud is Mood
Born: 1986
Hometown: Terni
Based in: Montecastrilli
My name is Cristina, I am an architect and a product designer, specializing in ceramic design. After a Master Degree in architecture gained with lode at the University of Roma La Sapienza, I have collaborated with Castiglia Associati, an industrial design Studio, where I developed living, kitchen and bath furnishing system for national and international company. Having a background in architecture and interior design, in 2016 I decided to start with my own brand of home accessories called Mud is Mood. After having worked alongside international artist and clay technologist Nicola Boccini, I realized my passion for working with clay. It was a sort of love at the first sight. For the first time my ideas came off of the sketchpad and became concrete shapes. My passion for ceramics was born together with the Mud is Mood project. What fascinated me the most was its moldable and primordial nature and the possibility of developing infinite shapes. I make my pieces in small batches and entirely by hand, creating a balance between the tradition of Umbria (Italy) and the way I feel about the objects that I design. I work from my house and creative studio in the green countryside of Umbria.
---
---
Cristina Daminato / Mud is Mood In The Studio
---
More About Cristina Daminato / Mud is Mood
What inspires you?
I draw my inspiration from the harmonious interaction between shapes, colors, and human moods. I believe that soothing colors combined with with pure shapes can have a positive influence on your mood, and this is the basis of the Mud is Mood concept: to create emotions that can make people feel good.
Describe your creative process.
The study of shape is where my inspiration and creativity sparks ( A huge part of my inspiration and creativity starts from the study of shape). Each product that I design must entice curiosity in people, which is why all Mud is Mood collections are made of playful, stackable and multifunctional objects.
What are 3 words that best describe your work?
Modularity, soothing colors and minimal
---
Collections Featuring Cristina Daminato / Mud is Mood
6 Collections
---
Articles Featuring Cristina Daminato / Mud is Mood
2 Articles
---
Credentials
Education
Scuola d'Arte Ceramica "R.Ranieri" Deruta
Italy, 2017
Laurea in Architettura Università Roma La Sapienza
Italy, 2012
Exhibitions
1000 Vases Milano Design Week 2021
Italy, 2021
Milano Design Week 2019
Italy, 2019
Milano Design Week 2018
Italy, 2018
Bologna Design Week 2018
Italy, 2018