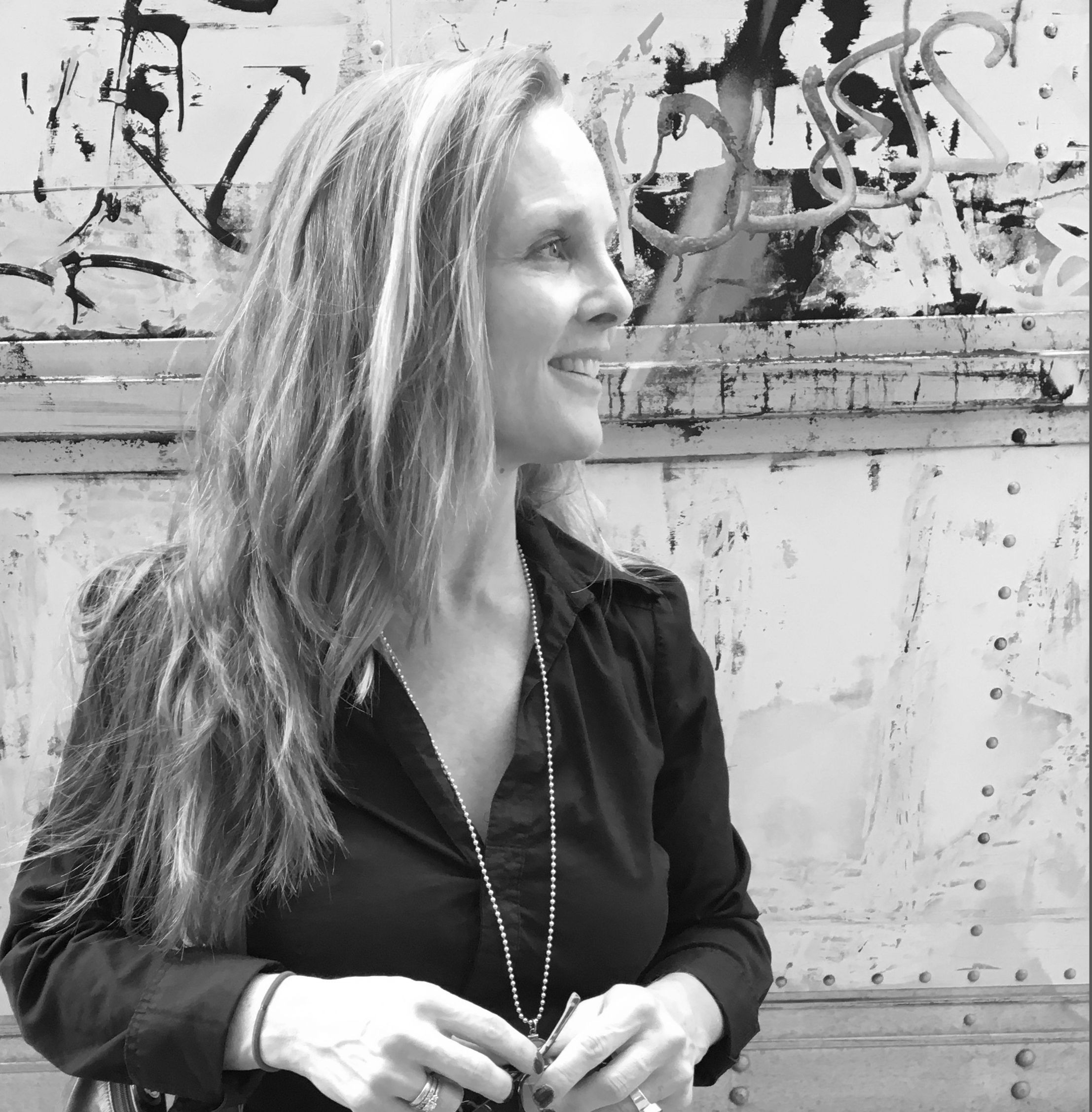 Heidi Lanino
Hometown: New York, NY
Based in: New York
Heidi Lanino is a graduate of Pratt Institute in Brooklyn, New York. She was the recipient of a full-tuition merit scholarship and received her BFA in Fine Arts. Lanino studied drawing, painting, sculpture, and printmaking. She frequently exhibits in the United States, and abroad.

Working in charcoal, oil and acrylic on paper, canvas, and clay, painter and draughtsman Lanino creates rhythmic compositions colored figurative abstract forms and vessels. Improvisation is part of the process; intuitive gestural forms create the space between the viewer and the work. Lanino works in themes of beauty, the figure, movement, environment, and purpose through drawing, painting, clay and sculptural installations. Her work is characterized by expressive lines and shapes, influenced by various cultures, and the combination of both figurative and abstract elements.

Lanino's work has been exhibited in numerous group and solo exhibitions including Flatiron Prow Art Space, New York, NY; A.I.R Gallery, Brooklyn, NY; Aljira Center for Contemporary Art, NJ; Chris Davidson Gallery Newburgh, NY; Gibbs Museum, Charleston, SC; Mindy Ross Gallery, Newburgh, NY; Storm King Tavern, Cornwall, NY; Albert Wisner Library Sculpture Park, Warwick, NY, and The Other Art Fair, Brooklyn, NY; Los Angeles, CA.

Her work is included in several public and private and corporate collections including The Gibbs Museum, Charleston, SC; Orange County Trust, White Plains, NY; Orange Regional Medical Center, Middletown NY; Thang Long TLE Group, Ho Chi Minh, Vietnam; Hotel Avalon, Beverly Hills, LA , The Hyatt Regency in FL and KT, and the Cheval Gloucester Park Hotel, London.
---
---
Heidi Lanino In The Studio
---
More About Heidi Lanino
What inspires you?
I am drawn to beauty in art, and how beauty is found in art. My life experiences, my interactions, passions, interests, reflection, all manifest in my artwork and change over time. My work has always been about being a woman and how I feel being in that space, my personal response; reevaluating and revoking memories is what inspires me.
Describe your creative process.
My pieces express an emotion, state of mind, or a moment past by infusing line, shape and figure to convey a story, a piece; with a beginning, a middle, and an end. I capture moments of my life, or elements from historical paintings that resonate with our times and help inform our future. It's this emotional resonance that I draw upon in my work.
What are 3 words that best describe your work?
Intuitive, figurative, passionate
Who are some artists that have influenced your work?
Eugene Delacroix, Rosa Bonheur, Pablo Picasso, Henri Matisse, Lee Krasner, William DeKooning, Joan Mitchell, Louise Bourgeois, Eva Hesse, Tracey Emin, so many…
What is the most important tool when creating your work?
I begin with charcoal, on paper or canvas; making marks, erase, begin again, and leave marks behind.
What is the best piece of advice you have been given?
To develop your own process, welcome creative thought, and be open to vulnerability.
Where do you go for inspiration?
My inspiration comes from life, my passions and interests. They manifest in my artwork and evolve.
---
Collections Featuring Heidi Lanino
10 Collections
---
Articles Featuring Heidi Lanino
2 Articles
---
Credentials
Awards
Full-tuition merit scholarship to Pratt Institute.
1984