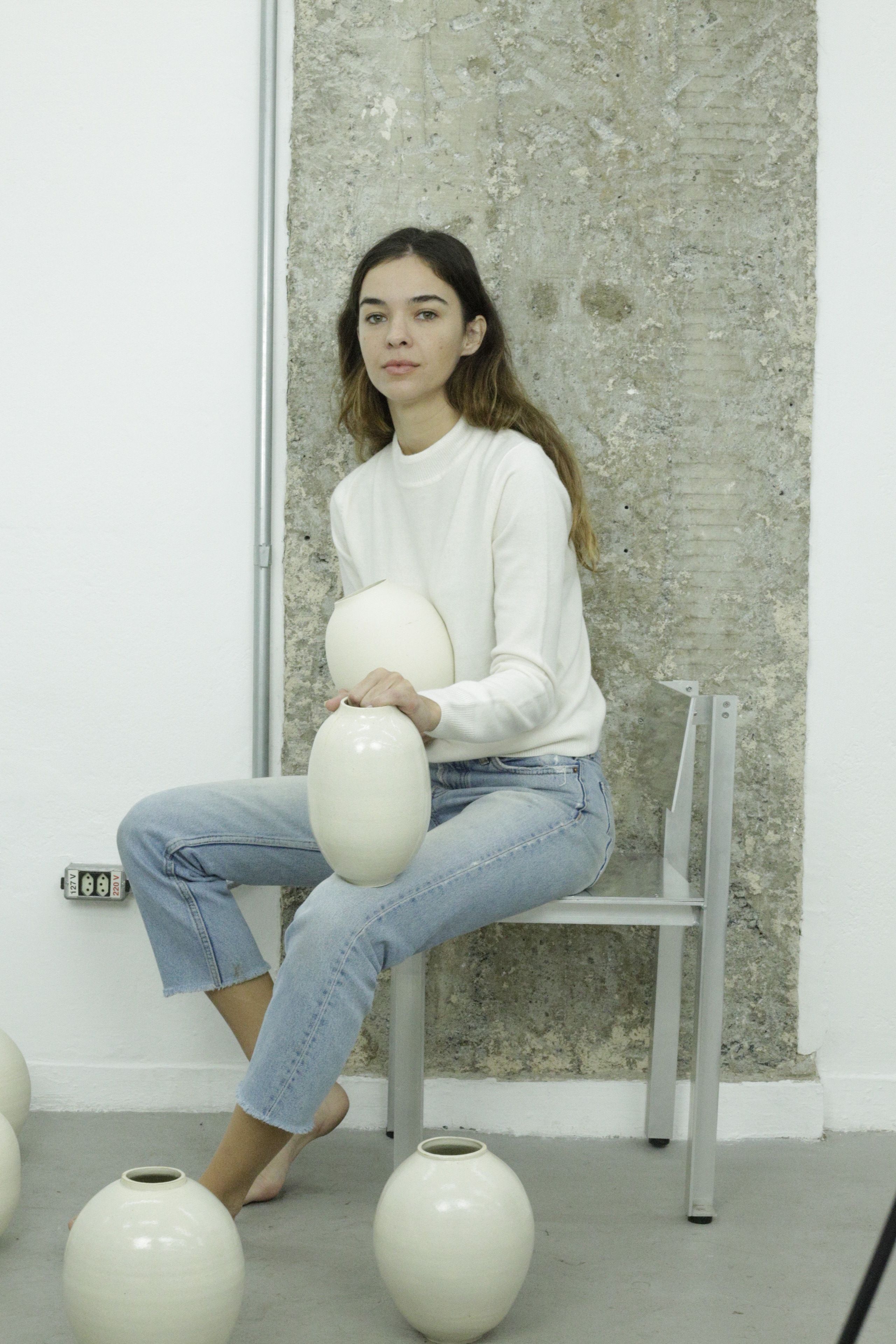 Mariana Almeida
Born: 1988
Hometown: São Paulo
Based in: São Paulo
Mariana is a Brazilian ceramicist whose journey into the world of art was shaped by an unconventional background in the fashion industry as a model. Spending 15 years between Europe and New York, Mariana has been exposed to diverse artistic influences and cultural experiences.

Despite not having a formal art degree, she has honed her skills as a self-taught ceramicist, specializing in wheel-thrown ceramic vessels. Drawing inspiration from the concept of beauty, Mariana explores the realm of minimalist forms, with a particular focus on round shapes and simple aesthetics. Her work reflects a keen eye for detail and an emphasis on intricate craftsmanship

Working primarily with clay as her medium, she creates wheel-thrown ceramic vessels. Finding beauty in the process of shaping clay and transforming it into functional artworks that elevate everyday objects. Through her ceramics, Mariana seeks to capture the essence of elegance and harmony.
---
---
Mariana Almeida In The Studio
---
More About Mariana Almeida
Describe your creative process.
My creative process begins by working directly with clay, establishing a profound connection to nature. While nature itself may not be my direct inspiration, it plays a crucial role in calming my mind. The endless possibilities presented by clay and glaze ignite my imagination and drive me to explore and experiment. I am constantly testing and pushing boundaries until I bring forth something that truly captivates me.
What is the most important tool when creating your work?
The potters wheel and the kiln
Where do you go for inspiration?
I find myself drawn to the vibrant energy and dynamic atmosphere of big cities. The chaos and design stimulates my imagination, I aim to infuse a sense of calm and tranquility into my work, allowing viewers to find solace to appreciate this vibrant, bustling world.