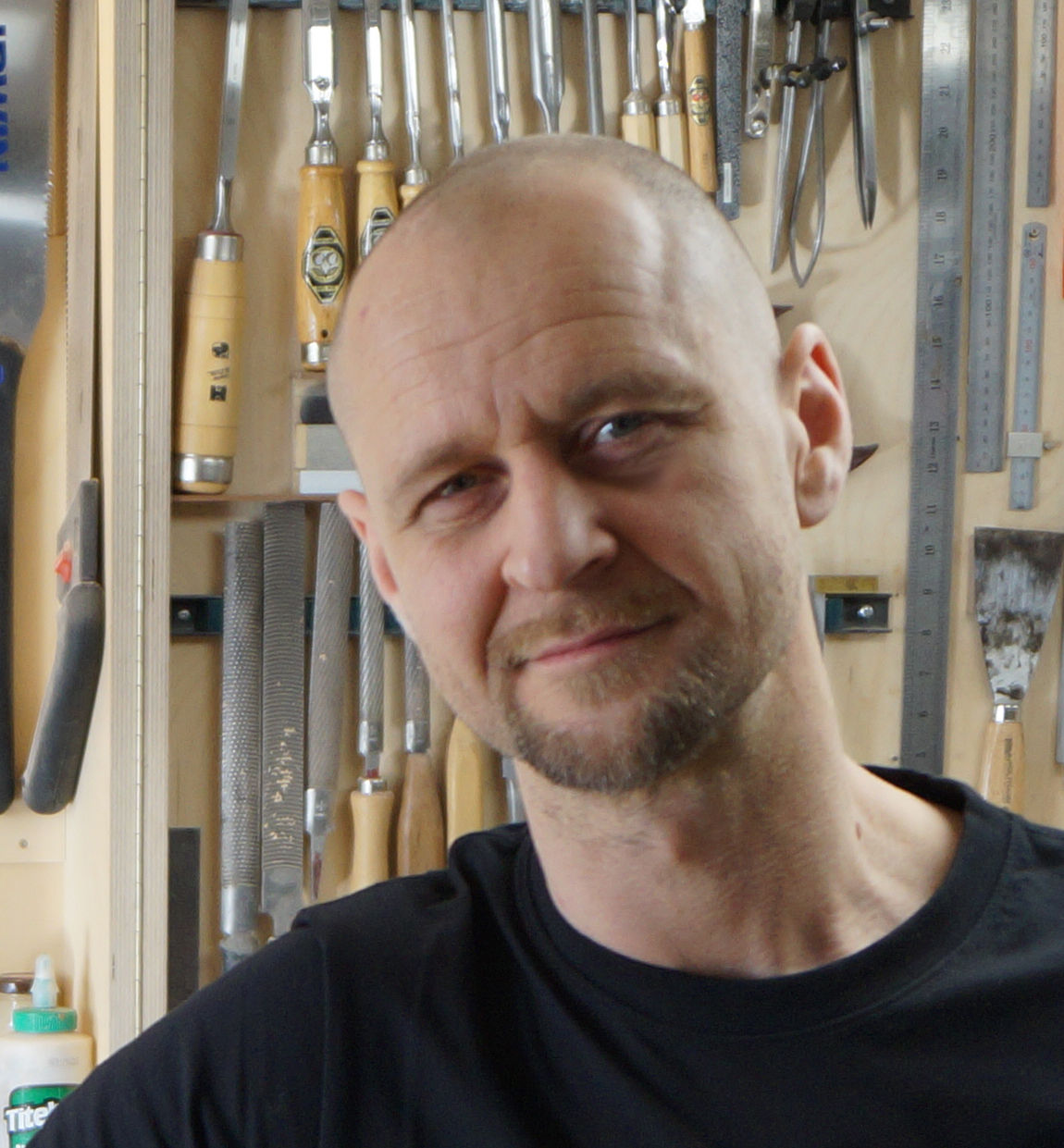 Morten Stenbæk
Born: 1973
Hometown: Aarhus
Based in: Lisbjerg
When Morten Stenbæk enters his workshop, his thoughts and all that excites him evolves around the idea of creating unique well crafted furniture and sculptural pieces, always with the intent of building a bridge between aesthetics and function.

Creating all his furniture by hand, Morten's working methods demands precision, dedication and the will to obtain perfection. This comes out in his different organic furniture collections and unique sculptural one offs pieces

All of his furniture are single handedly produced personally by Morten in his studio shop in Aarhus, Denmark.
---
---
Morten Stenbæk In The Studio
---
More About Morten Stenbæk
What inspires you?
The organic shapes of nature. Water, the effect of wind, leaves, flowers and animals.
Describe your creative process.
Everything starts with a lot of sketching work. From there I most often go to scaled models and finally build the piece / design.
What are 3 words that best describe your work?
organic, nature, flow
Who are some artists that have influenced your work?
Wendell Castle, Zaha Hadid
Where do you go for inspiration?
I don't search for inspiration. I think it finds me all day long. I always try to have pen and paper within reach to do a small sketch. Most time it amounts to absolutely nothing, but ideas seems to develop over time this way and eventually a sketch comes with the final breakthrough for a new piece or design .
---
Collections Featuring Morten Stenbæk
1 Collection
---
Articles Featuring Morten Stenbæk
1 Article