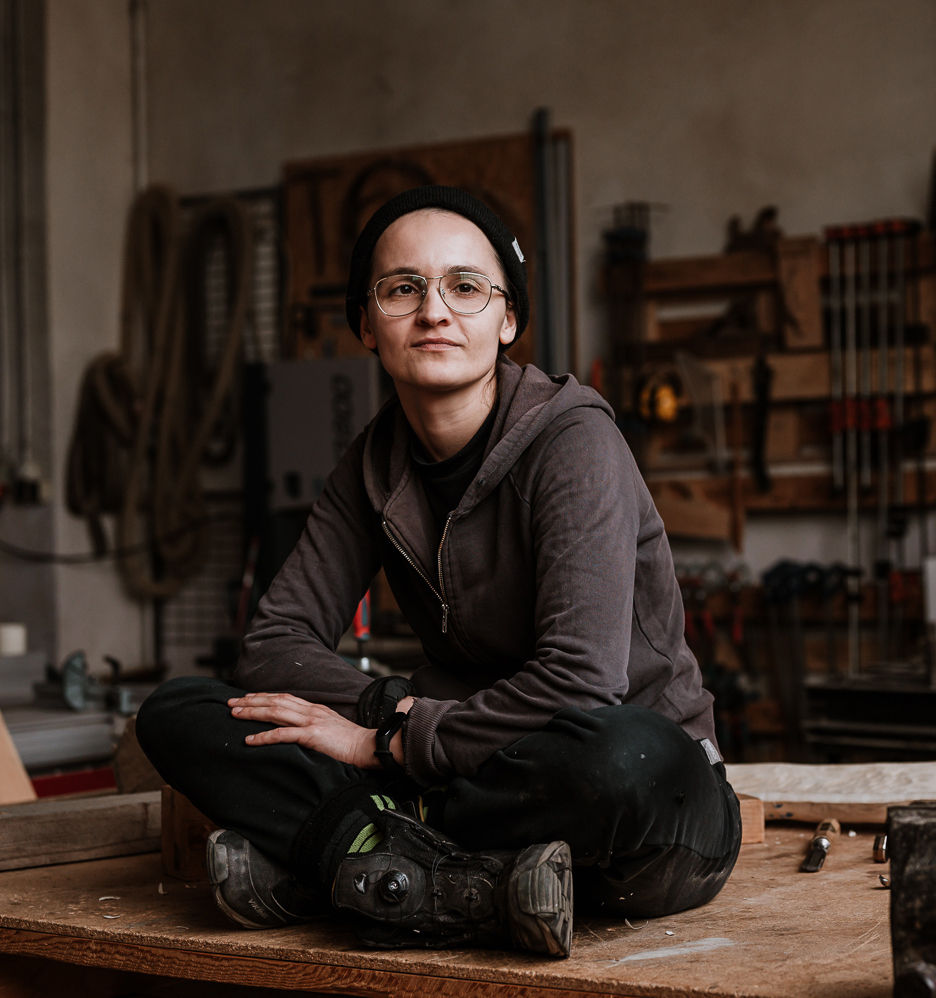 The Whole Elements
Hometown: Warsaw
Based in: Warsaw
Anna Bera is an artist, sculptor and carpenter. A graduate of the Faculty of Architecture and Design at the Academy of Fine Arts in Poznań. She has been running The Whole Elements studio and brand since 2014. She is a member of the Nów. New Craft Poland association; a scholar of the Minister of Culture and National Heritage. Since 2020 Anna teaches at the Art Academy in Szczecin.

Within the framework of her original brand, The Whole Elements, Anna creates mainly wooden furniture, hand-made in limited editions or as single, unique pieces. Her projects often allude to forms taken from nature. She searches for features characteristic of the sublime of a natural landscape, a combination of what is outside with what is inside, as well as specific ways of interacting with the environment. In her works, she refers to the folk tradition of her native region, the Świętokrzyskie Mountains. In designing, she attributes great importance to the conceptual aspect, anthropological perspective, as well as contesting and discovering new values. She is interested in creating objects which will not be emotionally indifferent to the user. She focuses not only on the form, but also on sensory impressions, ways of using the object and its ritual significance in everyday life. The form of her sculptural furniture does not reveal its functionality but it encourages the user to explore it and give it a meaning on their own. Her works have been presented at exhibitions in Poland and abroad, including New York, Milan, Stockholm, Seoul, as well as in England, the Czech Republic, Denmark, Estonia, Finland, Germany, Lithuania, Latvia and Iceland.
---
---
The Whole Elements In The Studio
I find pleasure in the feeling of overcoming resistance. When I finish the design stage and I finally gain courage to enter the studio I look at a pile of wood, at a project and I'm usually scared. I don't want to do it. For me it's never easy. But when I decide to take a step forward, I feel strength and I like it a lot.
---
Collections Featuring The Whole Elements
1 Collection