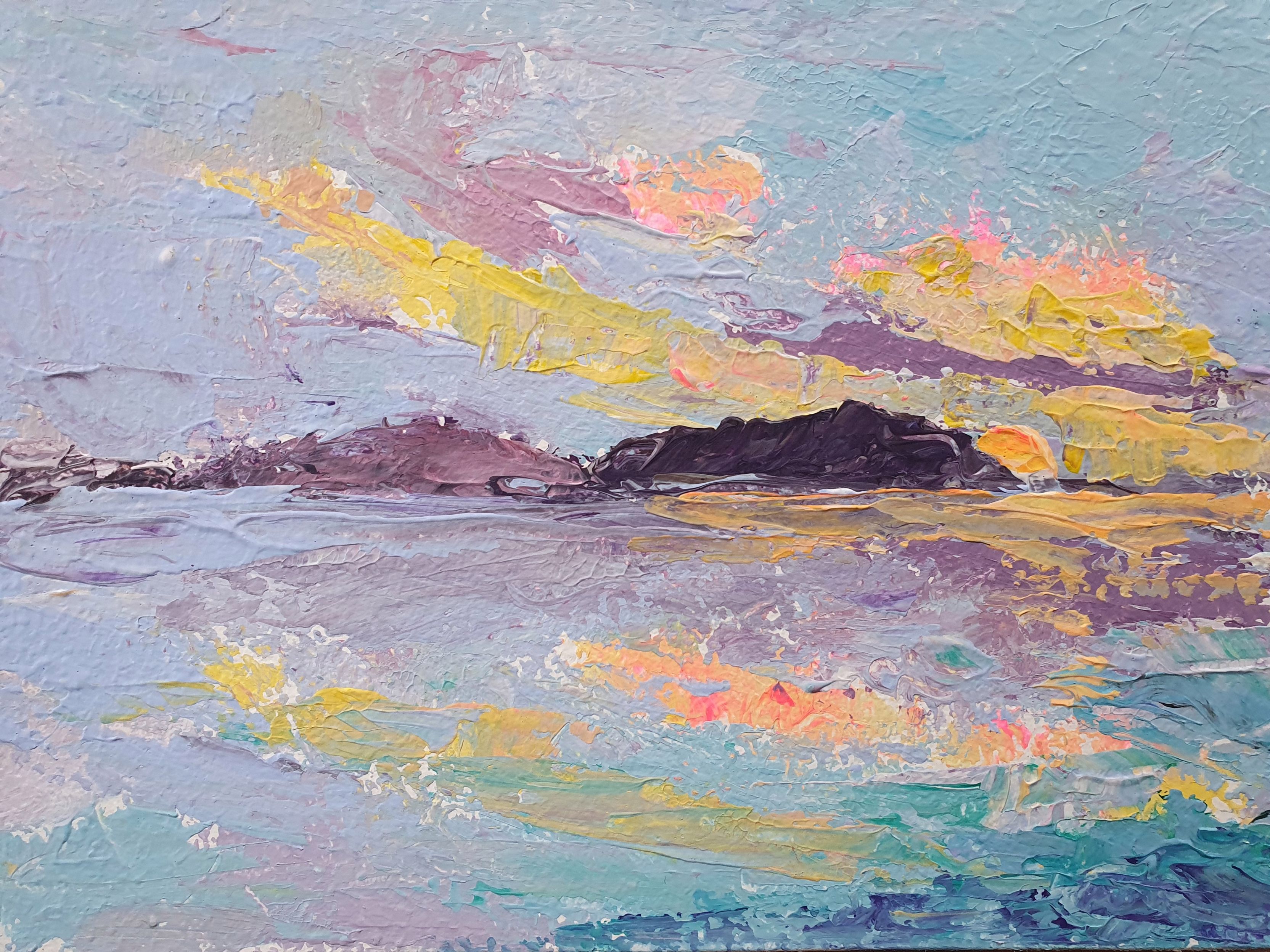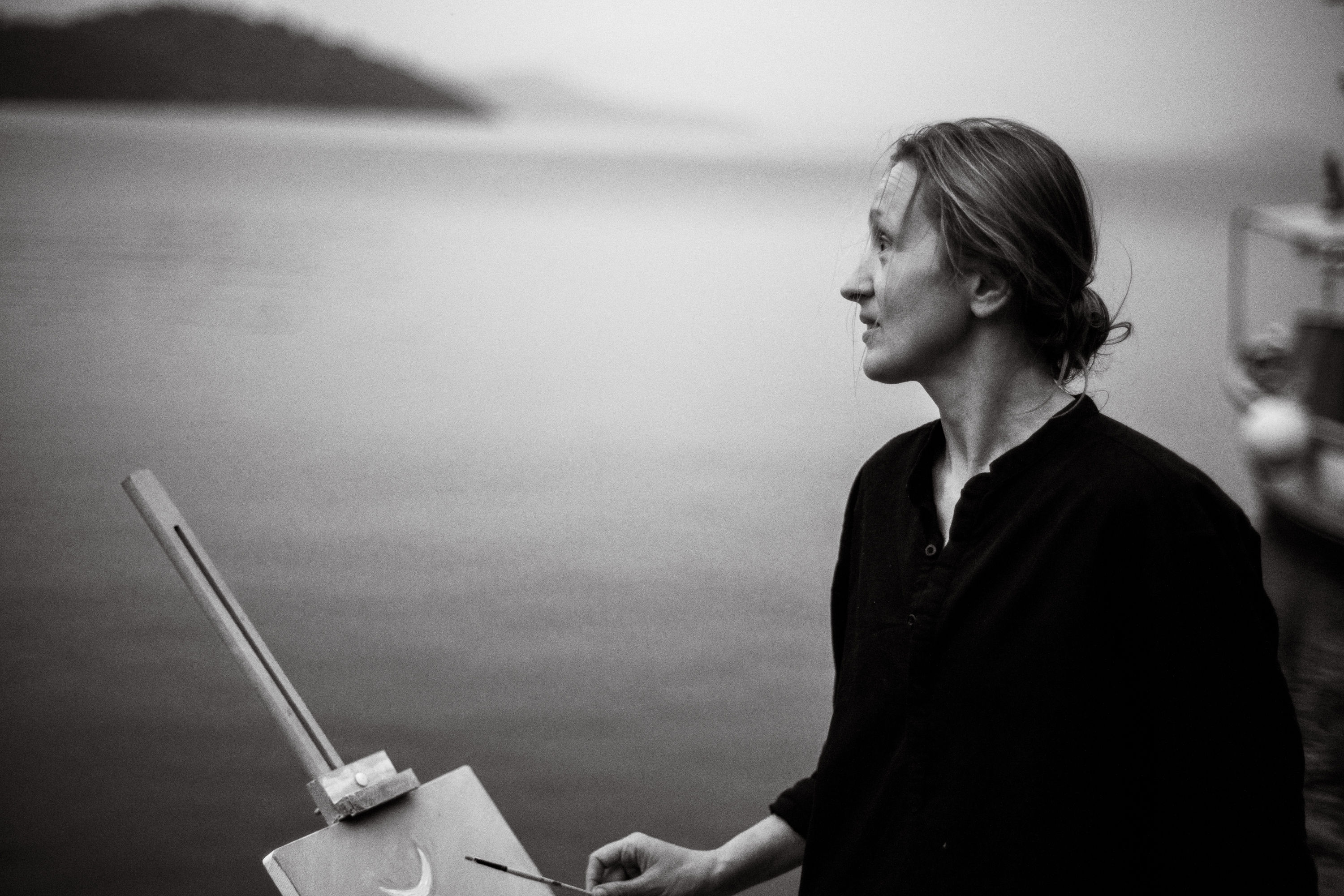 Dina Aseeva
Hometown: Voronezh
Based in: Marmaris, Turkey
Dina Aseeva is an award-winning artist based in Turkey whose paintings have been exhibited internationally

She started to paint with watercolor when she was 2 years old, since then it became her great passion and one of her favorite mediums. After formal education which she got at Voronezh Art School and Stroganov Art Academy, Aseeva continued to explore possibilities of watercolor, different styles and techniques, moving from the classical concept of painting to more elusive and expressionistic one. She successfully participated in workshops of the famous contemporary watercolorists: Alvaro Castagnet, Endré Penovac, Alexander Votsmush, Konstantin Sterkhov and the masters appreciated her artworks and style. She also worked in oil and pastel, when finally discovered acrylic. This medium which combines properties of oil and watercolor gave her a vast field for experiments and became a start for a new phase in her artistic life. Aseeva is hugely inspired by impressionism and expressionism, nevertheless she likes working in her unique style and developing her own artistic language. For her, art is a transformation of energy, immediate access to another space and time that she shares with the viewer. Aseeva describes her artistic process as being both "fast and passionate".

Aseeva participated in local and international exhibitions since childhood. When she was 7 years old she gained her first prize for the best artwork dedicated to the Second World war, later this artwork took part in an international exhibition in the USA. Her artworks are presented in private collections and galleries in Russia, Europe, Turkey, Israel, the USA and South America. A series of her watercolors and sketches were bought by Alexander Alekseev for his Gallery of Contemporary Art in Gelendzhik, Russia.

Now Aseeva has her studio in Turkey, near Dalaman. The studio is open to visitors almost all year. She lives and works near the sea which she loves and paints almost every day. She also loves sailing, so the boats and regattas are another common subject of her artworks. In 2021 she crossed five seas on a sailing yacht, creating a series of sketches and studies for the future artworks. When you look at her paintings you can feel the energy of the place, the beauty of the moment and the harmony which gives us nature.
---
---
Dina Aseeva In The Studio
My studio is near the sea...
---
More About Dina Aseeva
What inspires you?
Nature is an infinite inspiration for me. I love the sea and paint it almost every day. I love sailing and I crossed five seas last year, observing the water, the atmosphere. It is always different. Every sea has its own character, the colors, the energy.
Describe your creative process.
I work passionately, fast, in the flow. One of my teachers told me once: " You should have enough courage to face a blank canvas. You should speak with the main things, people have enough imagination to understand you without counting every leaf on the tree."
What are 3 words that best describe your work?
Passionate, emotional, vigorous
Who are some artists that have influenced your work?
Claude Monet, Édouard Manet, Edgar Degas, Henri de Toulouse-Lautrec, Ilya Repin, Valentin Serov, Konstantin Korovin, Vasiliy Polenov, Emil Nolde, Andrew Wyeth, Nikolay Feshin, Alvaro Castagnet, Endré Penovac, Alexander Votsmush and many other
What is the most important tool when creating your work?
Brush
What is the best piece of advice you have been given?
You should have enough courage to face a blank canvas
Where do you go for inspiration?
Sea, sailing, new islands
---
Collections Featuring Dina Aseeva
3 Collections
---
Credentials
Education
Stroganov Art Academy
Russia, 2018
Voronezh Art School
Russia, 2005
Awards
Prize for the best artwork dedicated to the Second World war
1990
Exhibitions
Summer of sails
Turkey, 2022
Water and color
Italy, 2017
Second World war
Russia, 1990