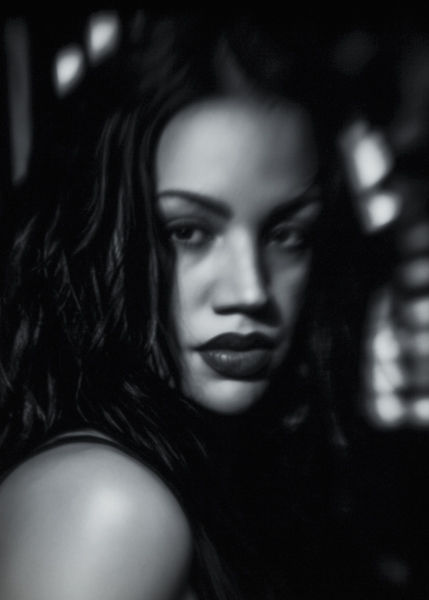 Kalliope Amorphous
Born: 1978
Hometown: New York
Based in: New York, NY
For over a decade, Kalliope Amorphous has explored dreamlike and surreal narratives through a diverse portfolio of fine art, portraiture, experimental photography, and conceptual art. Whether excavating the contents of her own subconscious in self-portraiture, documenting the people and environment around her through street photography, or experimenting with unique conceptual processes, Amorphous takes the viewer to a place where alienation and fragility are offset by moments of beauty.

A self-taught photographer, Amorphous creates her own alternative methodologies using handmade and alternative lighting as well as experimenting with textiles, surfaces, mirrors, and in-camera distortion techniques. Much of Amorphous's work uses reflections, blur, mirrors, multiple exposure, and composite techniques to lead the viewer through the artist's favorite themes — identity, mortality, time, and consciousness.

Kalliope has received worldwide recognition for her work in creative and conceptual photography. Her photographs have been widely published and exhibited throughout the United States and internationally and her photographs are included in private collections worldwide including Spain, Romania, Germany, Holland, India, Russia, and the United States. She currently divides her time between Providence, Rhode Island and New York City.

In addition to her visual work, she is the founder and artist behind the perfume brand Black Baccara, a niche perfumery specializing in emotive and unusual fine fragrances.
---